Leisure
·
155 episodes
3-bit Gamer Show
3-bit Gamer Show
With a regular rotation of hilarious gaming experts, we've got everything you want in a gaming podcast - gaming news, game reviews, retro games, indie games, Fred Durst, tabletop games, and so much more. We keep it funny, we keep it light, and we talk about snack food a bit too much.
Episode 1 - Getting to know the 3-Bit Gamer Show
11 months ago
4447
Getting to know 3-Bit Gamer - the games we grew up on and the games we currently love. JD talks about Horizon Zero Dawn in Explain the Hype and Peterson talks about his first color TV.
Episode 2 - 2vs.1 FIGHT!
11 months ago
4411
This week JD, Peterson, and Spencer are all about arguing about video games with their new feature 2 V. 1. They discus the best all time saviors of the world, and give advice to the next generation about how they should behave online.
Episode 3 - Sugar and eSports
11 months ago
4177
We kick off episode 3 with a deep dive on some recent gaming news; sequels are the name of the game and we break down everything from Star Wars to a new Xbox. Later on it's all about esports in light of the U of U's new esports scholarships.
Episode 4 - Multiplayer Games & Betrayal
11 months ago
5141
It's death match time and episode 4 is all about multiplayer games. Peterson trots out his worst-named game yet and Spencer drops some harsh truths about Ubisoft games. We wrap up the show with a cautionary tale of betrayal, subterfuge, and Spencer possibly committing a felony.
Episode 5 - The Potty Episode
10 months ago
4545
who doesn't love a good phone game? Peterson talks about his new favorite game, Ballz - and JD is very mature about it. We talk the Good, the Bad, and the Ugly of mobile games and wrap things up with Peterson living out his Game of Thrones fantasy to usurp ownership of Spencer's gaming clan.
Episode 6 - Window Watchers and Spider People
10 months ago
4647
This week is all about patches, which is also a really cute name for a dog. Video game updates are now commonplace in games and we talk about dozens of different games and their patches.
Episode 7 - Call of Duty, Burgers, and Cockroaches
10 months ago
5196
If you were around in the 1990's you remember when World War 2 games were all the rage. On this episode we celebrate Call of Duty's return to WW2, and later we answer questions from you, our listeners.
Episode 8 - The 1-bit Gamer ft. Lynn Phillips
10 months ago
3826
This week our guest Lynn Phillips leads a hostile takeover of the podcast and declares it her own! We talk about our video game movies and the first time we realized video games were serious business.
Episode 9 - A BioShock Musical
9 months ago
3235
Borrowing from Episode 8 (a.k.a. stealing from Lynn), we do a deep dive on games in pop culture. Tune in to hear us talk about games we want to see as movies, books we want to see as games, and we even touch on games that would make for a good musical.
Episode 10 - E3 2017 Extravaganza
9 months ago
3284
Episode 11 - Listener Questions and Wrestling Games
9 months ago
3316
This week we take on more listener questions, touching on our GOTY 2016, thoughts on virtual reality in gaming, and a deep dive into why wrestling games suck. Want a hint? It's YOUR fault.
Episode 12 - Blind Speed Dating Online with Trent
9 months ago
3784
This week we bring on a game night OG, Trent English, who sings us tales of the great guilds of Warcraft past. We talk all about the interactions in online games, seminal moments in MMORPGs, and the one game that got us into RPGs.
Episode 13 - Overrated Games & Duck Behavioral Science
9 months ago
2583
Lynn is back and Peterson is gone (thank god) as we break down our most overrated games and the gaming weapons that changed our lives. We wrap up with a fiery conversation discussing how video games have grown more political over time, whether they like it or not.
Episode 14 - The Gang Gets Nostalgic
8 months ago
2792
Get your memberberries out, this week is all about games from the past! Our special guest, Dustin Hansen, regales us with stories of his past gaming experience and the game that literally gave him a heart attack! Then we talk about games that defined their genres like Guitar Hero and Grand Theft Auto; later we dive into old games we just can't stop playing (hint: JD talks about Age of Empires yet again).
Episode 15 - Zombie Aporkalypse
8 months ago
2735
In memoriam of the founder of the modern zombie genre, George A. Romero, this week's episode is all about BRAAAAAAAIINSSSS...er, um, zombies. We talk about our favorite kinds of zombies, favorite zombie games, and what games could use a little extra dash of the undead.
Outro music - Spy Hunter
Episode 16 - Age of Empires 4 & What Happened to Mega Man?
8 months ago
2731
You asked and we answered! In this month's listener questions episode we break down why Capcom stopped making Mega Man games and later get into our favorite video game villains of all time!
Episode 17 - Video Game of Thrones
7 months ago
3109
Always eager to jump on any hype train they can find, this week we talk all about Game of Thrones. We discuss the biggest betrayals in video games and our favorite Dracarys moments in gaming. Be sure to stick around to the end to hear JD argue for a Game of Thrones video game set 4,000 years before the show.
Episode 18 - Summer Games & Dice of Destiny
7 months ago
2844
This week we tell our favorite summer gaming stories - from late night LAN parties to catching up on Steam backlogs. We also roll dem bones in our newest segment in which we throw a 20D to determine which type of game to buy during the summer doldrums.
Episode 19 - The Back to School Episode
7 months ago
2887
It's back to school season and 3BG loves to keep things topical, so buckle up bookworms! Peterson shares his stories of installing StarCraft on every computer in his school library, Spencer picks his Dice of Destiny game, and JD convinces the group that we're the worst gaming fans around. Later we get into games we love to cram all night and why studying video games like Fortnite is way more fun than homework.
Episode 20 - Crew, Pug, Kill - Celebrity Edition!
7 months ago
3506
Everyone's played Screw, Marry, Kill so we made our own version, video game style! We discuss which celebrities we'd like to have on our gaming crew, play with just one time, and troll into rage quitting. And stick around for later, because we tell you every game you need to look out for for the rest of the year in our Fall Gaming Preview!
Episode 21 - Inside College Esports with Aidan
7 months ago
3706
This week we bring on an Esports veteran, Aidan to give us an inside look into the world of college Esports. And later, Peterson and Spencer regale us with their nerdiest tales of tabletop gaming.
Episode 22 - Fantasy Video Game Draft
6 months ago
3031
Episode 23 - Too Little Too Late
6 months ago
3480
We finally appease Spencer and let him rant for far too long about Destiny 2 - he...likes it. Later we talk about when it's too little too late with a online games, featuring The Division, No Man's Sky, and For Honor.
Episode 24 - A Fortnite with Donald Mustard
6 months ago
2790
This week we sit down with the worldwide creative director for Epic Games, Donald Mustard, who gives us some serious life advice. Donald fills us in on Chair's unlikely path to greatness, featuring Cliff Bleszinski, Orson Scott Card, and J.J. Abrams and later gets into the origins of Epic's hottest title right now, Fortnite. And make sure to stick around because we round things out with Fortnite's newest game mode, Battle Royale - out now (for free)!
Episode 25 - 3bG does SLCC
6 months ago
1402
Wrapping up our coverage at the Salt Lake Comic Con, we talk about what we saw, what we loved, and why comic con is the coolest!
Episode 26 - Gaming Octoberfest
5 months ago
3111
October 2017 is absolutely CRAZY for new game releases. With so many incredible indie and AAA titles on the horizon, we dig into which games you should buy in Is It Worth It? and get everyone caught up on Dice of Destiny and our Fall Video Game Fantasy Season. (Cuphead OST)
Episode 27 - The Rick and Mortisode
5 months ago
2582
Now that you have to wait another two years to get another season you may be desperate for some Rick and Morty content. We talk about what makes a good sidekick in games, do a Crew, Carry, Kill with R&M characters, and beg for a R&M game in Dear Game Devs.
Episode 28 - Talk Nerdy to Me
5 months ago
3617
This week we turn our geek dials to 11 and talk Trekkies, Mystique, and Josh Hartnett. We beg game devs to make a good comic book villain game, discuss why there's never been a good Star Trek game, and break down the good, bad, and ugly in comic book video games. Featuring our guest AJ from the World War G podcast!
Episode 29 - Podhouse of Horror I
5 months ago
3215
It's Halloween and we have you covered with all the spookiest content you could ever want. We tell you which horror movies would make good games and stick around until the end because we also help you out with some last minute gaming costume ideas!
Episode 30 - Listener Questions 3
4 months ago
3424
The Cucumber Sandwich Quest - It's that time again when the gang is too lazy to plan a sode so we answered your listener questions instead! In our third listener question episode we answer burning questions about PUBG, Stranger Things, video game foods, and our favorite video game sound.

And don't forget, we will be releasing all kinds of BlizzCon sodes next week!
Episode 31 - BlizzCon Express 2017
4 months ago
1905
The resident idiots head to Anaheim to kick off BlizzCon week in the first of 4 special episodes this week. We talk about taking sketchy shortcuts to Jack-in-the-Box, opening ceremonies, and investor relations.
Episode 32 - Leisure Suit Lando
4 months ago
3180
You know we gotsta talk about this Battlefront II nonsense. Peterson has finally found his perfect MMO in AIR and the guys interview JD about his experience with Wolfenstien II. Also the draft results are in and it's not looking good for JD...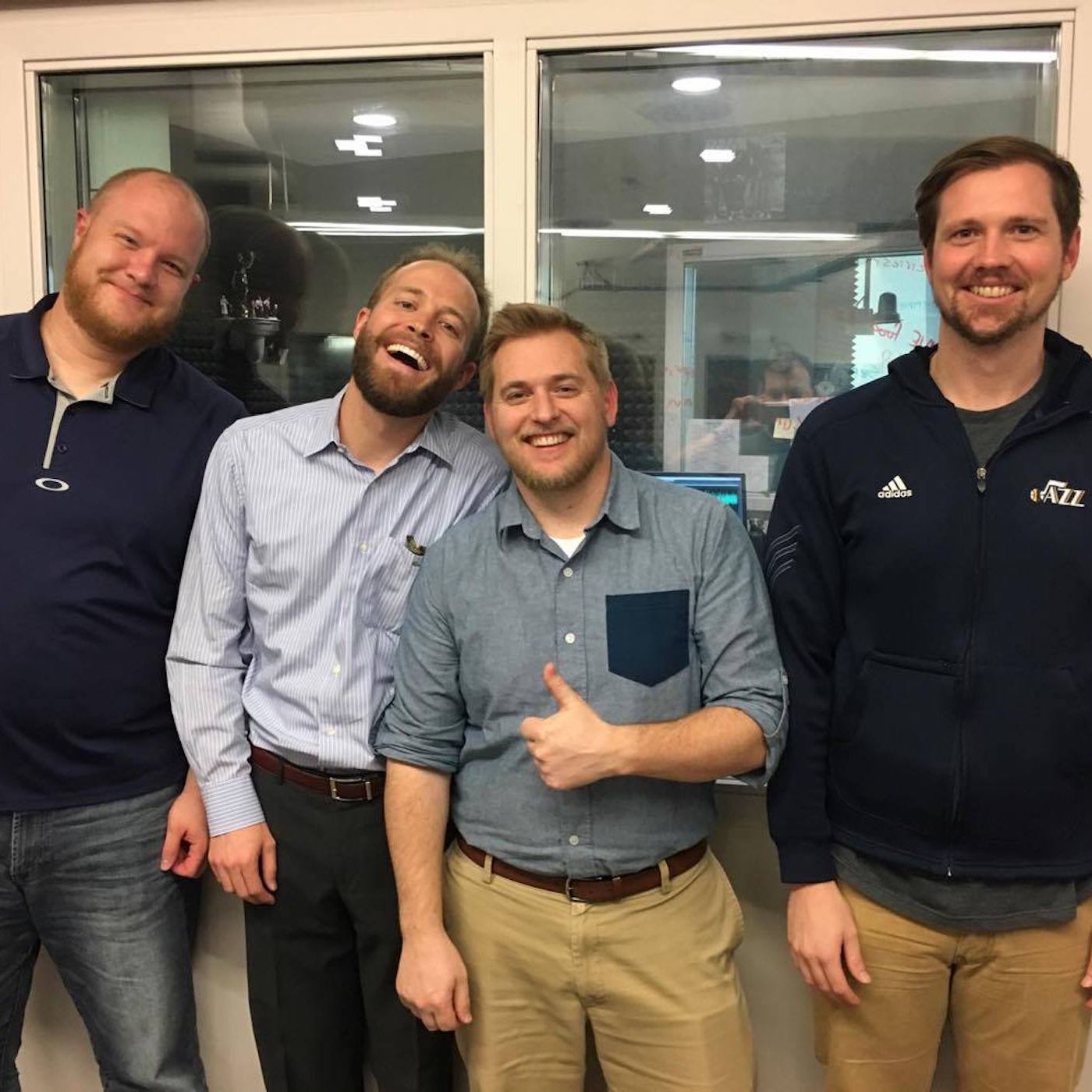 Episode 33 - He's Heating Up!
4 months ago
3331
This week we bring on special guest Jackson Livingston to talk about sports video games and why none of ever really play them anymore. Peterson is obsessed with Mario Tennis while the rest of the group talks about NBA Jam, Madden, and NFL Blitz.
Episode 34 - Big Windshield Conspiracies
4 months ago
3716
We catch up on what everyone's playing - from Heroes of the Storm to Call of Duty to Ibb and Obb. Listen in for a rant about microtransactions and Peterson's idea for a colorblind mode paywall. And JD makes a huge prediction about the upcoming Age of Empires games.
Episode 35 - The Luckisode
3 months ago
2172
Would you rather be lucky or good? We're usually neither, so this week we're talking all about luck in video games. We get into a 2v1 fight about whether our group is really jinxed and then argue some more about whether or not loot crates count as gambling.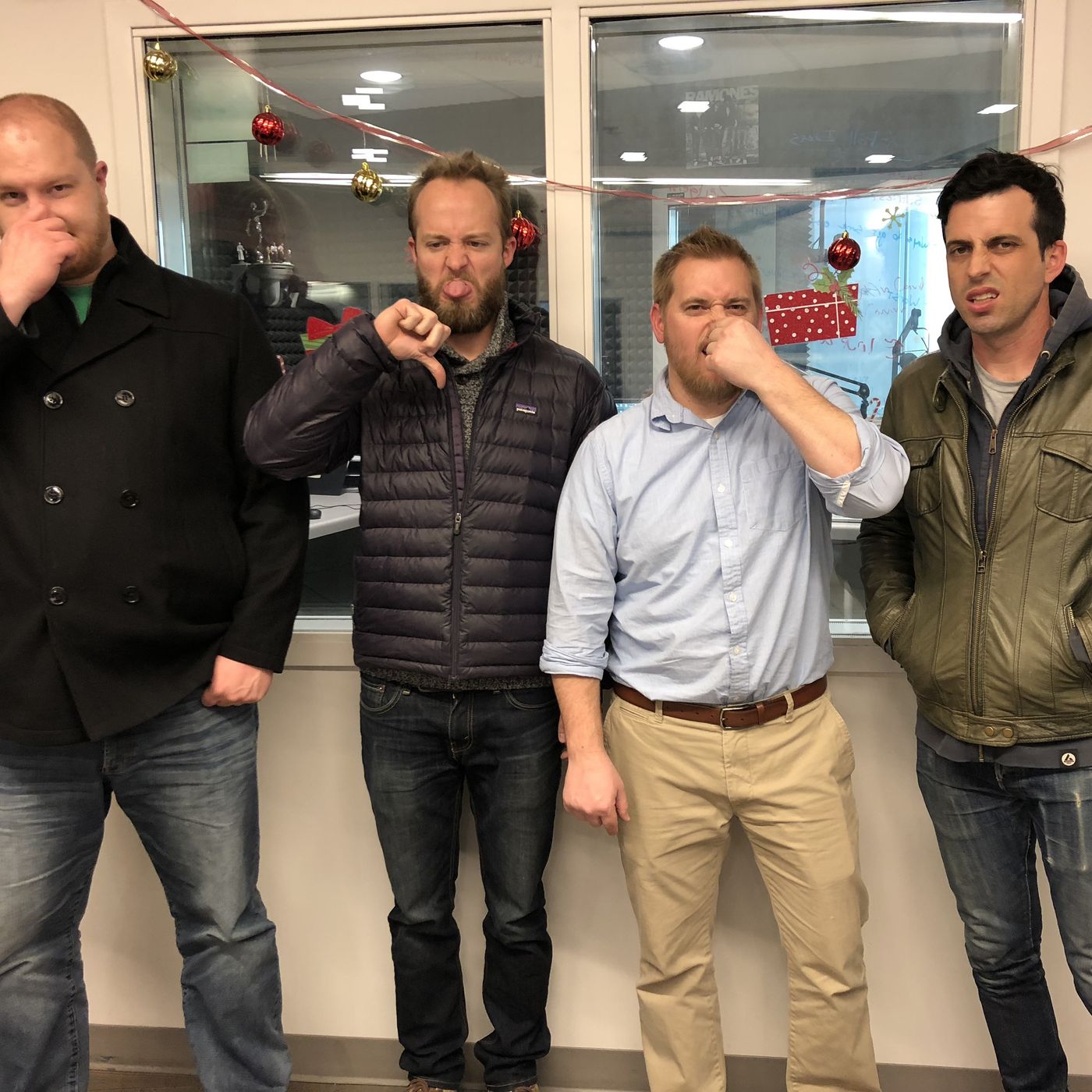 Episode 36 - The Blursties pt. 1 with Christian Spicer
3 months ago
4381
Christian Spicer, stand-up comedian and host of the DLC podcast stops by to help us with the first annual Blursties - our video game version of the Razzies. We give out our nominations for biggest gaming disappointment, worst name, worst sequel, worst character, and most overrated game. Oh and Christian tells us about that time he beat someone so badly in Blitz 2000 that they never played video games again.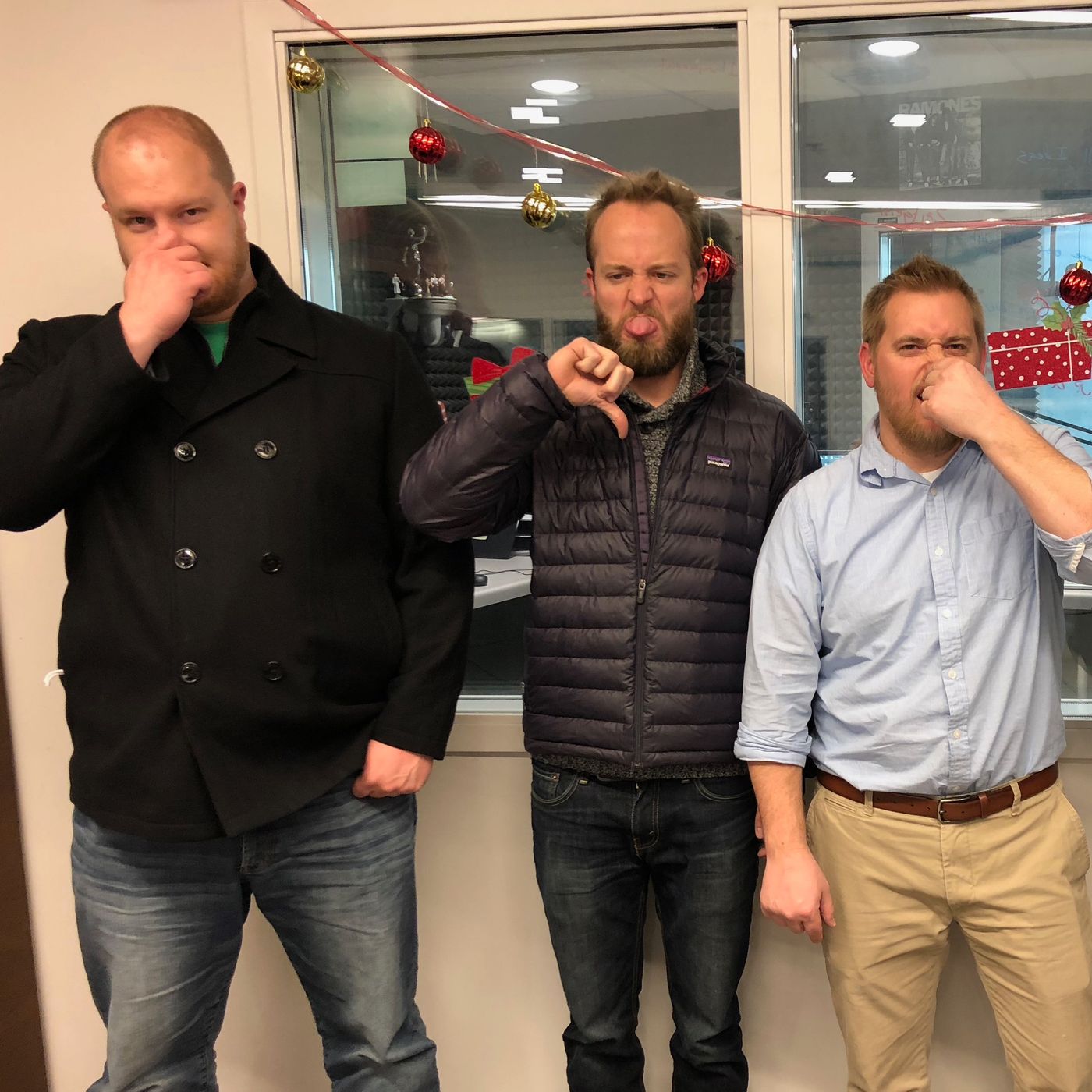 Episode 37 - The Blursties pt. 2
3 months ago
4143
We wrap up our Blursties two-part special with a bang, laying down our nominations for Worst Decision, Worst Company, Worst Writing, Worst Launch, and Worst Gamer Rage. Listener voting opens TODAY so make sure to vote for your favorites here:
https://www.surveymonkey.com/r/3SQLPTY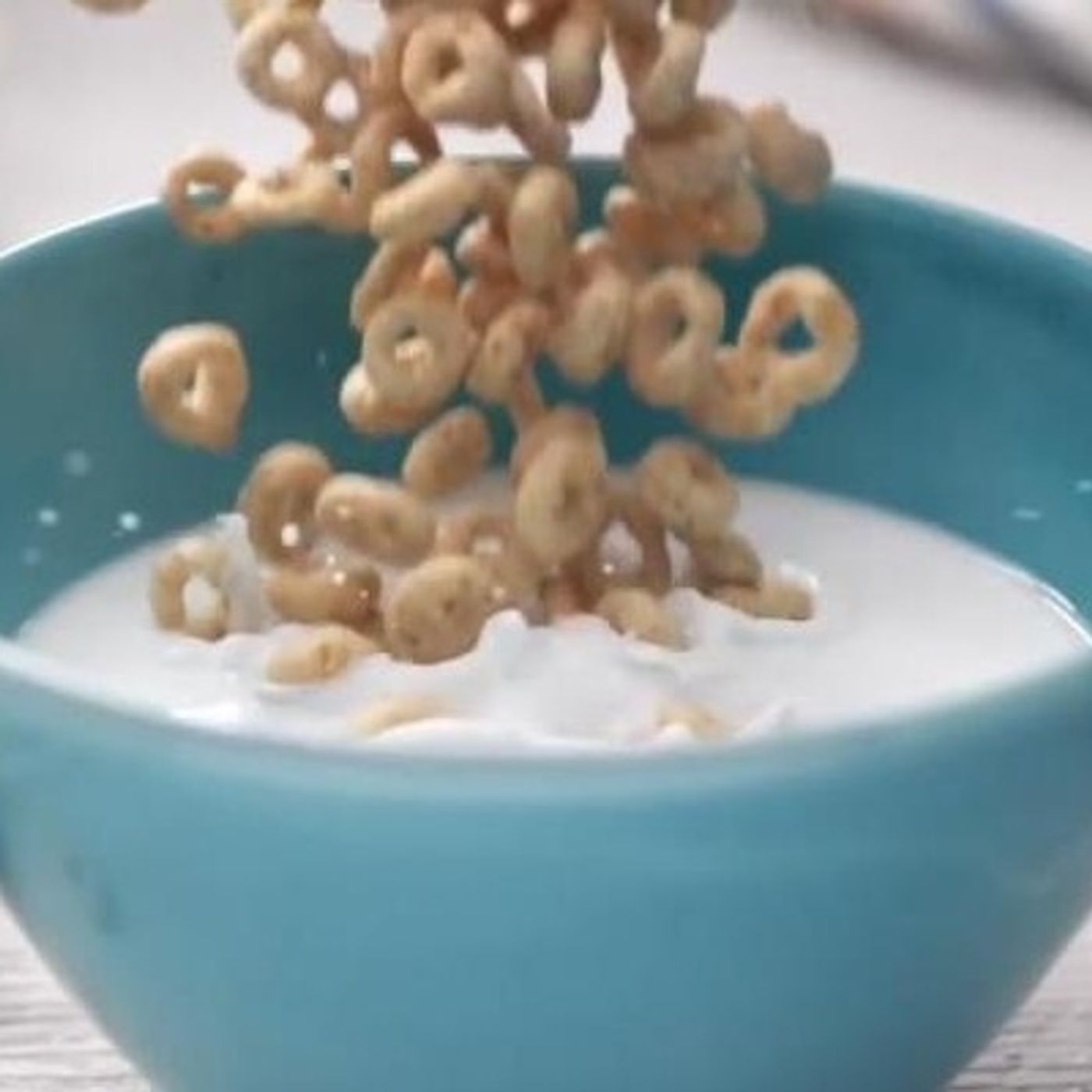 Episode 38 - Respect the Crunch
3 months ago
3628
JD was alone for Christmas and almost asphyxiated on Froot Loops, Peterson got his kids a Switch, and Spencer fell back in love with an old ex-gamefriend. We look forward to a new year and everyone makes a few gaming New Years Resolutions for 2018. And stick around to the end because we do a Dice of Destiny re-roll!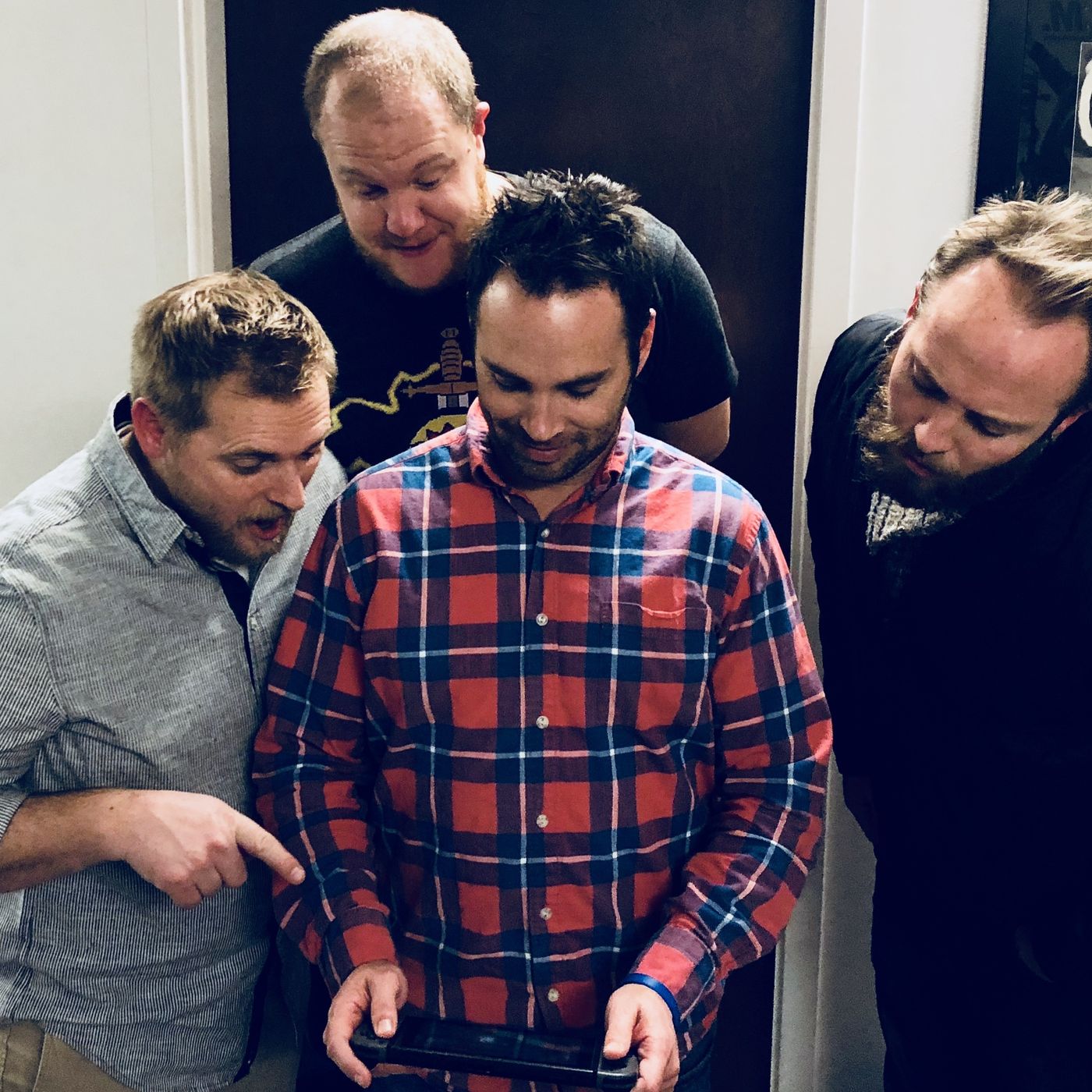 Episode 39 - Console Wars 2017
2 months ago
3691
This week we welcome back Dustin Hansen to fight against us in this year's Console Wars - four consoles enter, one console leaves! We pit the PlayStation 4, Xbox One, PC, and Nintendo Switch against one another in a battle royale that's DEFINITELY NOT A RIPOFF OF PUBG (please don't sue us, Bluehole).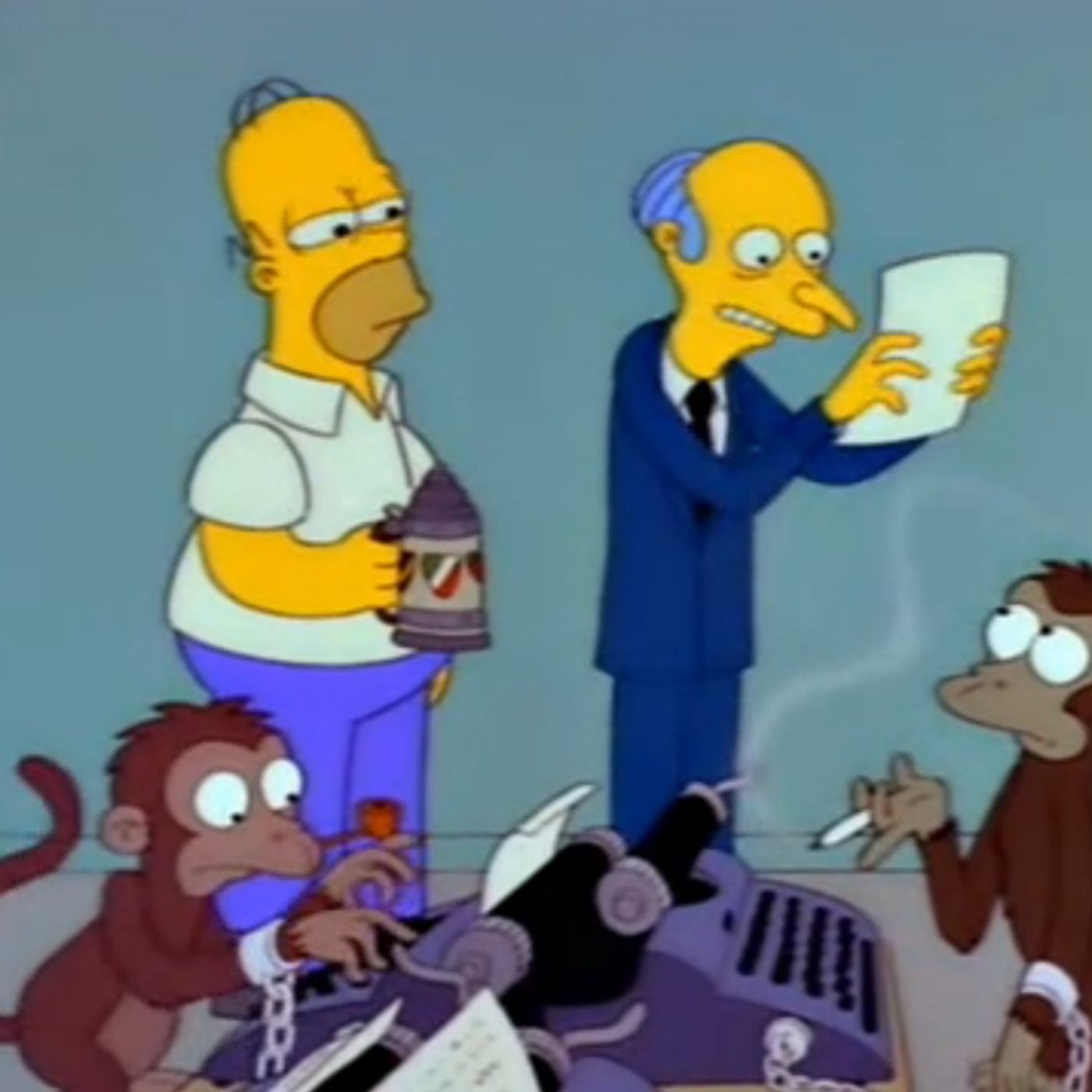 Episode 40 - An International Crisis
2 months ago
4827
The Blursties winners are in and the results are sure to shake up the gaming community, if not the international community at large. We talk about end game content and then beg game developers to breathe new life into our favorite dead games in Dear Game Devs.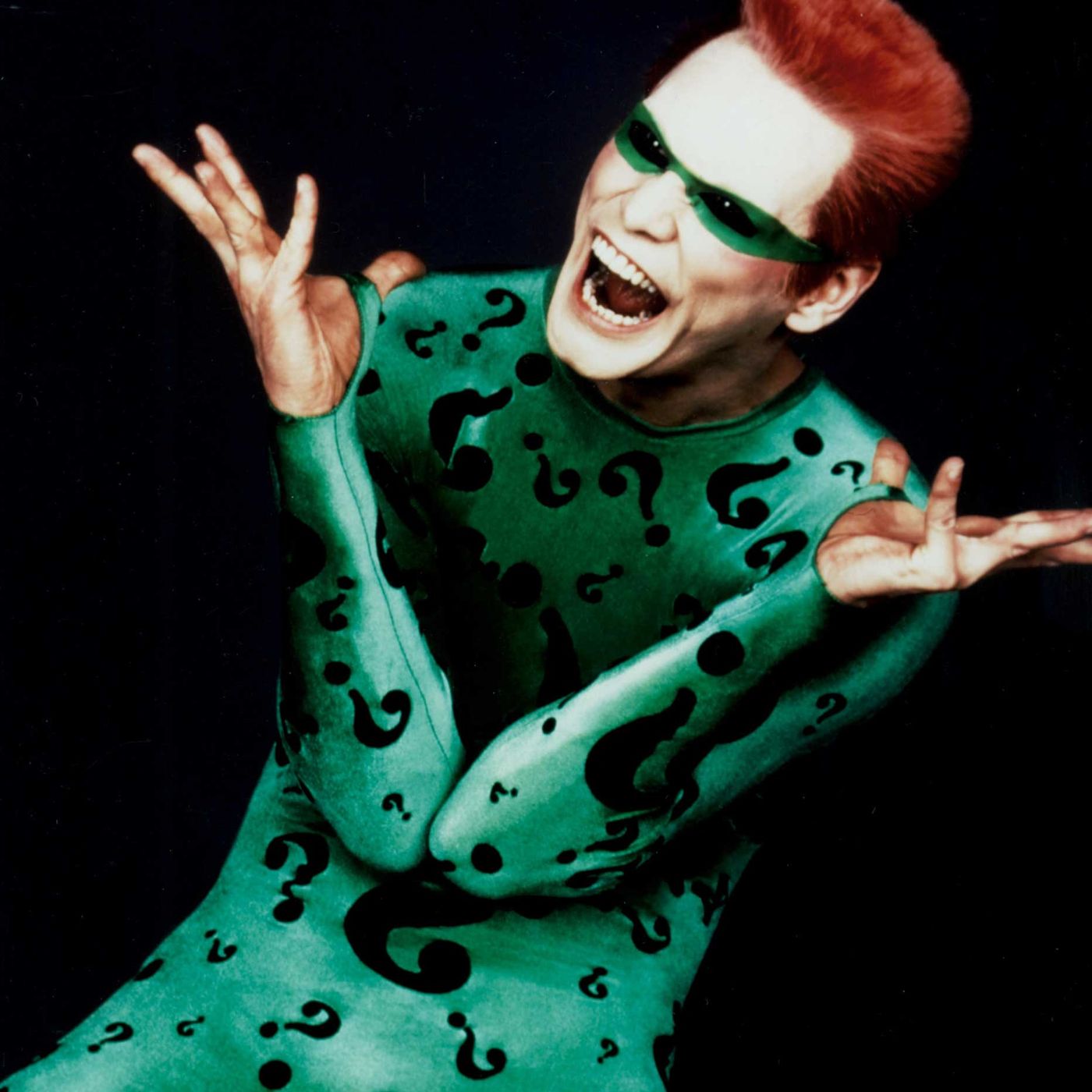 Episode 41 - Listener Questions 4
2 months ago
4029
It's that time again when we turn to our beloved listeners to hear what's on their minds. This week we answer your listener questions ranging from Ready Player One to Fable. And stick around because one lucky listener wins some swag for their awesome question!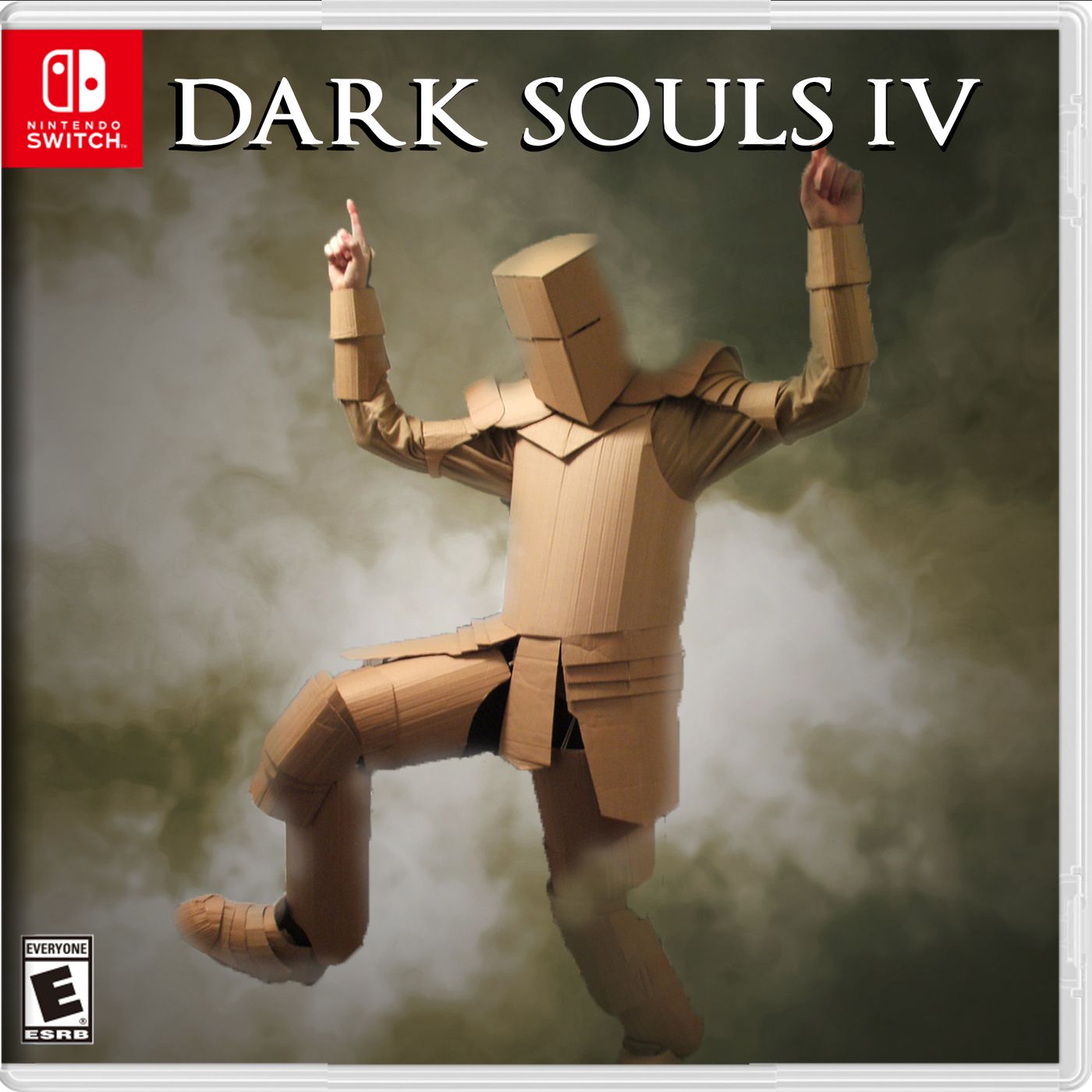 Episode 42 - Mesoamerican Cockfighting
2 months ago
4217
If you're curious about what the heck it means to mine cryptocurrency like Bitcoin and why miners are buying all the GPUs in the world, Spencer fills you in in Explain the Hype. We also come up with some wild new Labo plans in Dear Game Devs and fill you in on all the crazy games we're playing right now.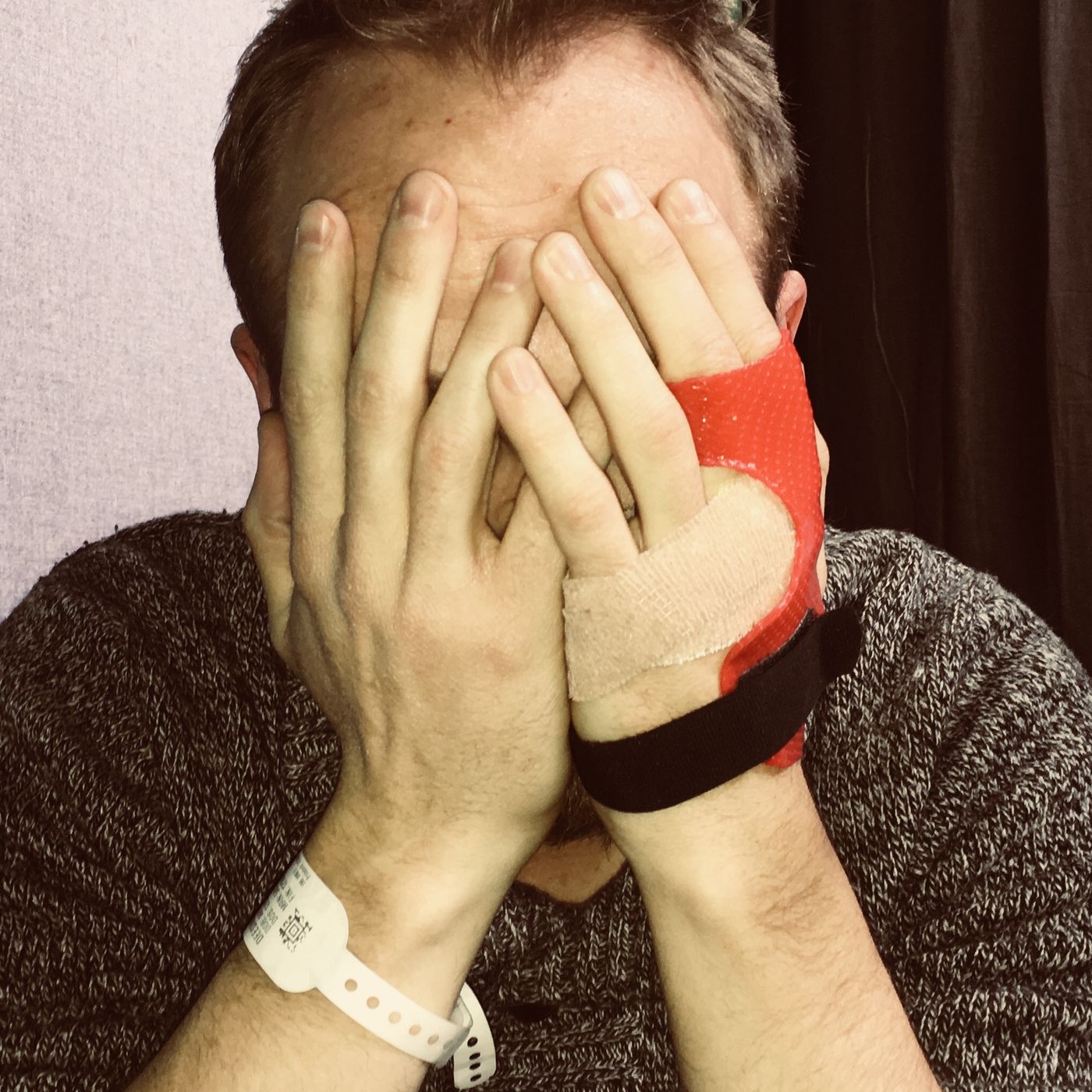 Episode 43 - Polishing My Halo Head
112 weeks ago
2955
We dug an old lost sode out of the 3BG vault, brushed it off, and threw it up here! This week is all about shooters - we talk the good, bad, and ugly of shooter games, dedicate some serious time to Halo, and discuss the benefits of a rumble mouse. Oh and JD tells a story about lodging a saw in his hand.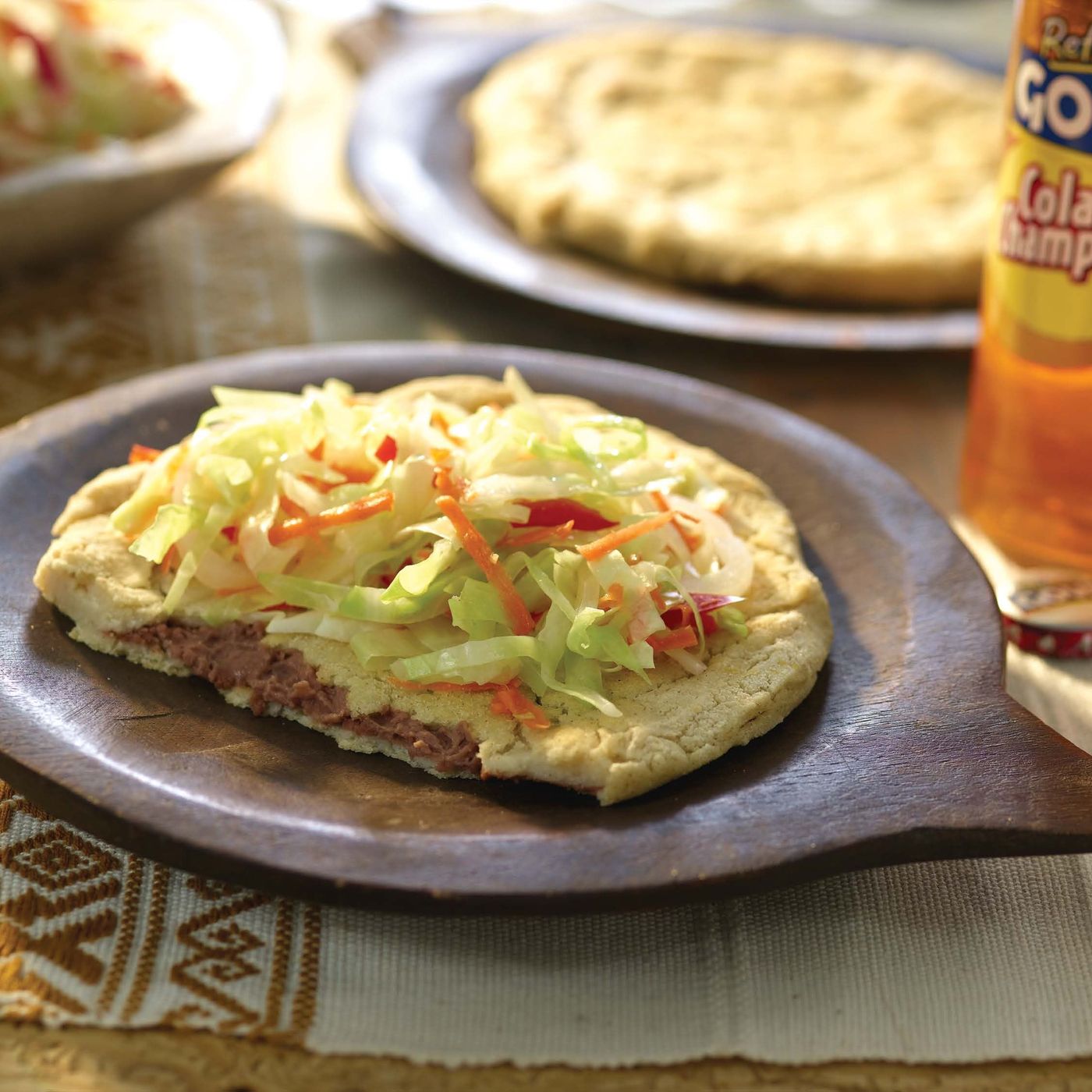 Episode 44 - The Pupusa Incident
111 weeks ago
4086
This week we catch you up on all the latest gaming news and all the new games we're playing right now. We talk Northgard, Monster Hunter World, Dead Cells, Double Dragon Neon, and a ton of other awesome stuff. But the real reason to listen is for the conniption Peterson has when Spencer talks crap on Salvadorian food.
Episode 45 - JD's Last Stand
110 weeks ago
4409
This week it's JD's turn to blow a gasket in our 2v1 where he argues that cartridge games are going to make a comeback. We also get nostalgic about physical games in Be Kind, Rewind and wrap up with a Dice of Destiny review for Overcooked.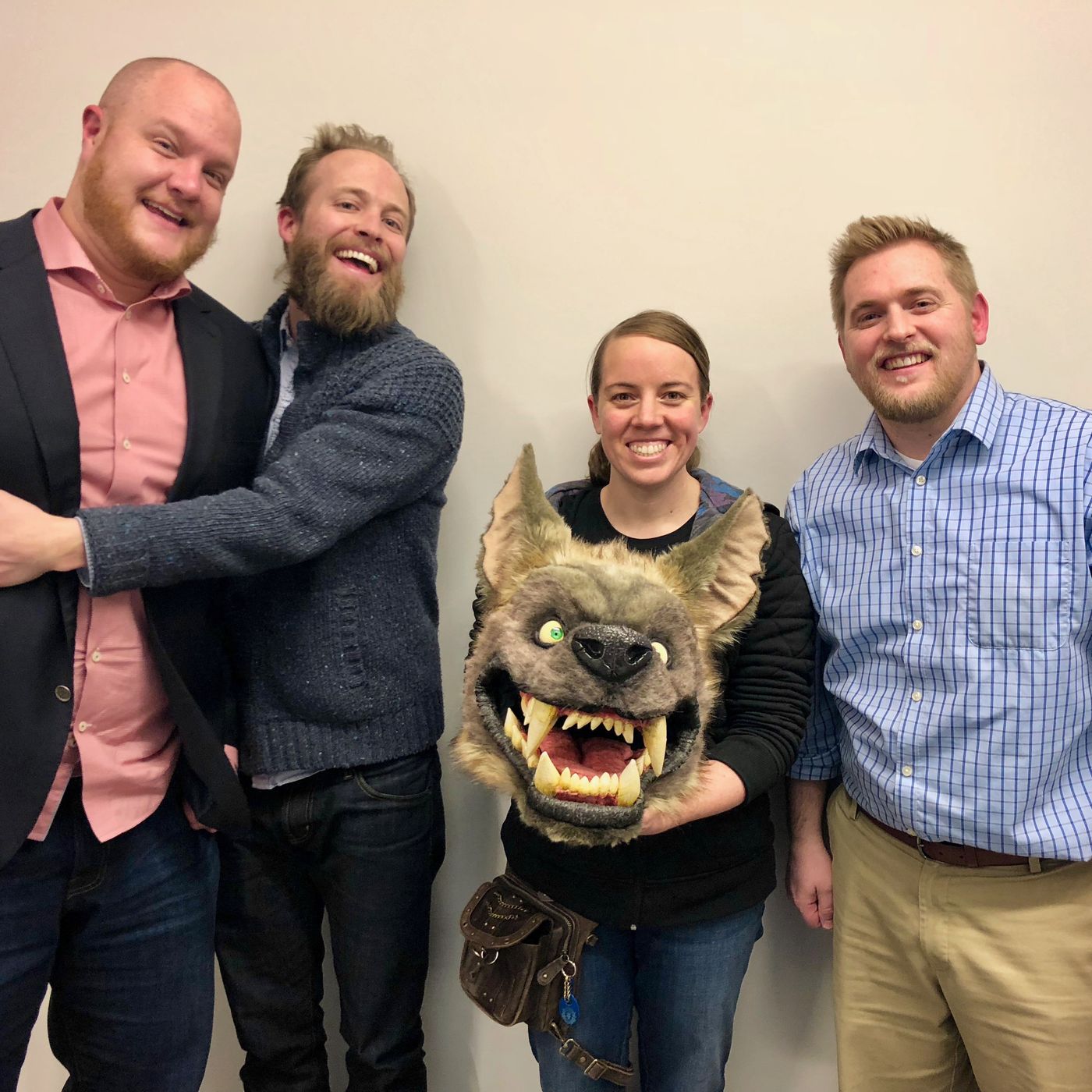 Episode 46 - Kazplay and Nintenders
109 weeks ago
3709
This week we bring on special guest and cosplay extraordinaire Laura "Kaz" Mercer, who tells us all about her experience as a cosplayer at BlizzCon! Later we discuss living in a video game world in Good, Bad, and Ugly, and we finish up by pitching Laura some of our worst cosplay ideas.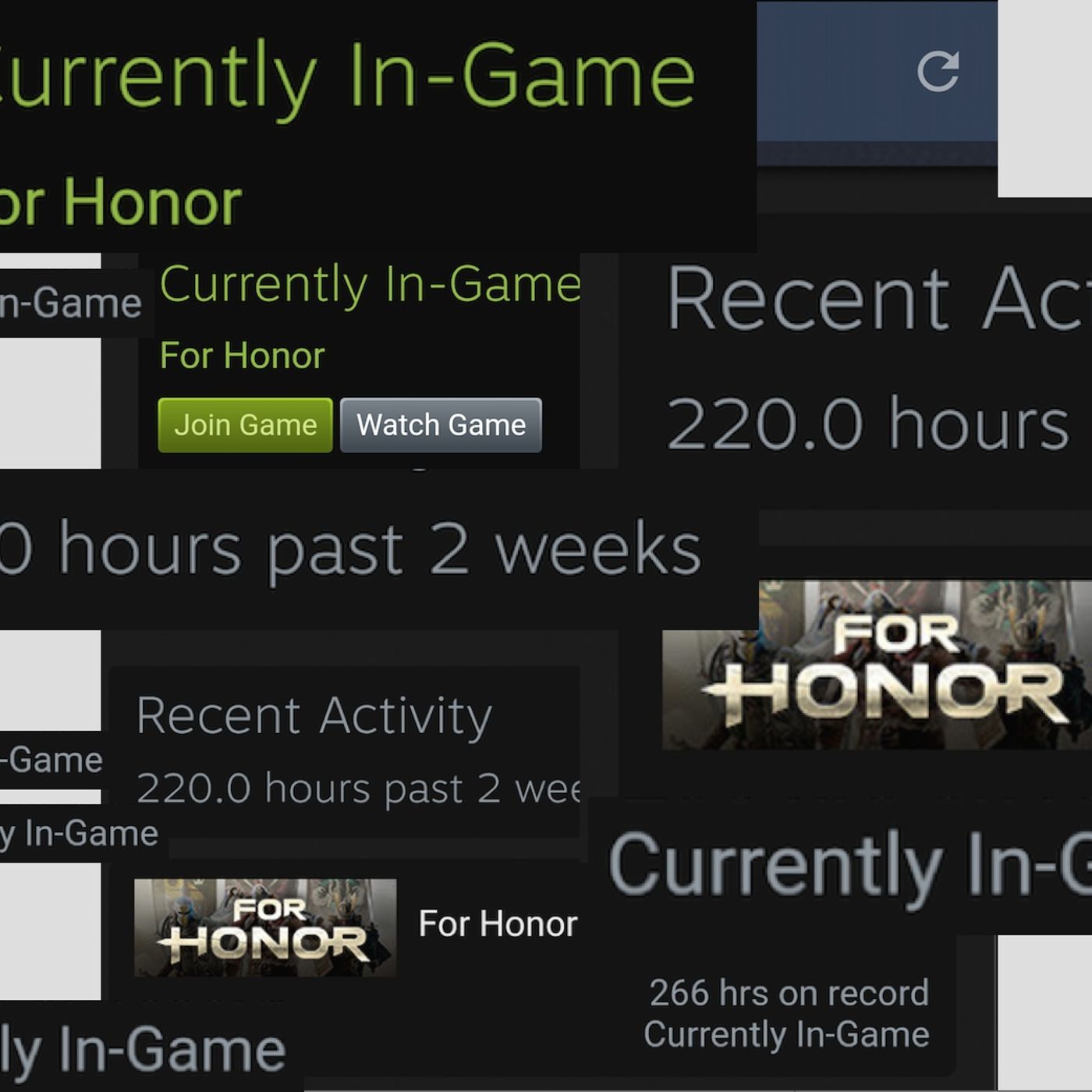 Episode 47 - A Fresh Coat of Paint
108 weeks ago
3811
This week is all about improvements in video games - from full game mods to UX tweaks. Peterson catches us up on the puzzle game he rolled in Dice of Destiny and we beg game developers to remaster our favorite games in Dear Game Devs.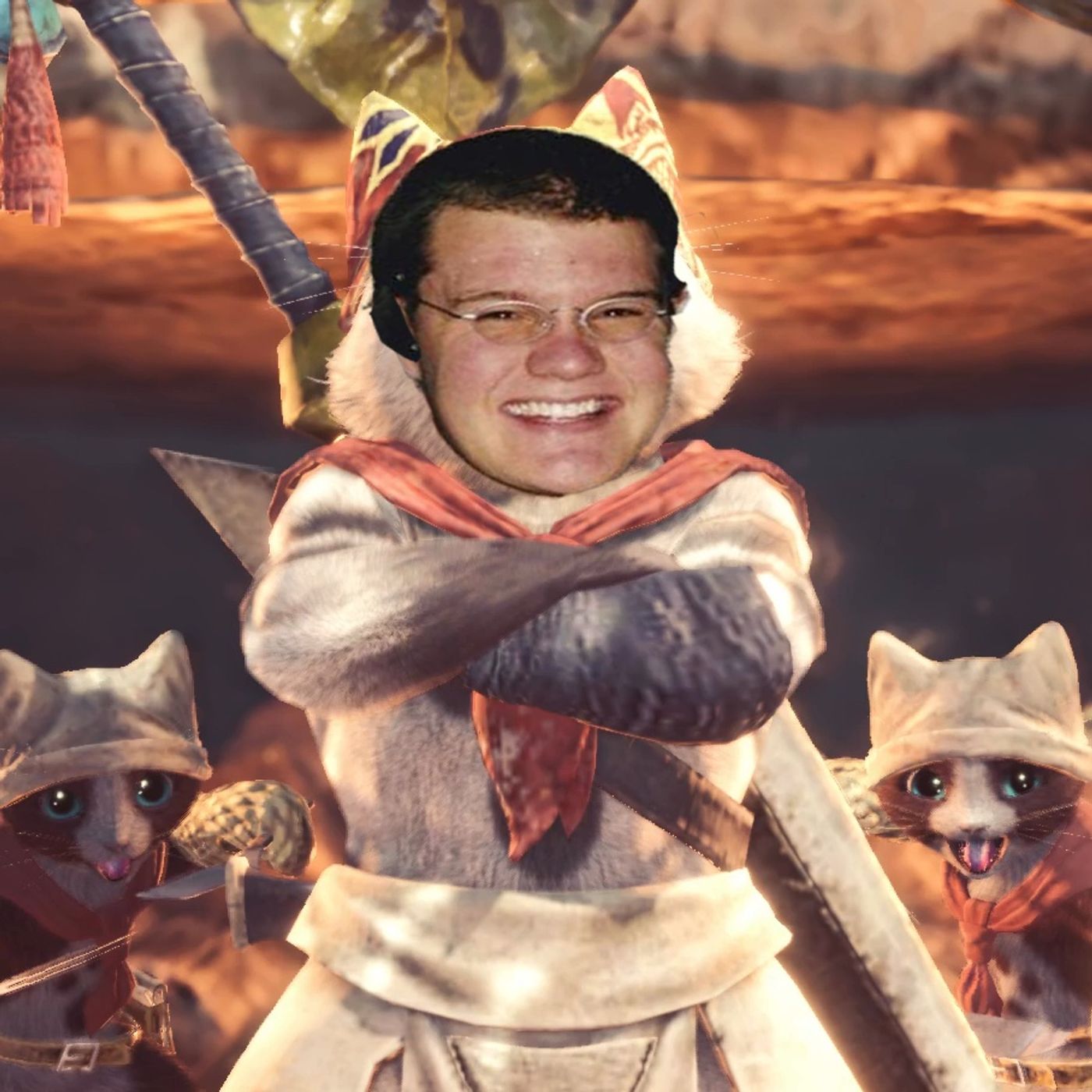 Episode 48 - The Thumbless Gamer
107 weeks ago
3817
This week JD rants about discontinued junk food for like half the episode. Then we get you all caught up on the games we're playing, and we're playing some awesome games. JD talks Assassin's Creed: Origins, Peterson talks Subnautica, and Spencer simply cannot put down Monster Hunter World. And stick around for a Dice of Destiny reroll!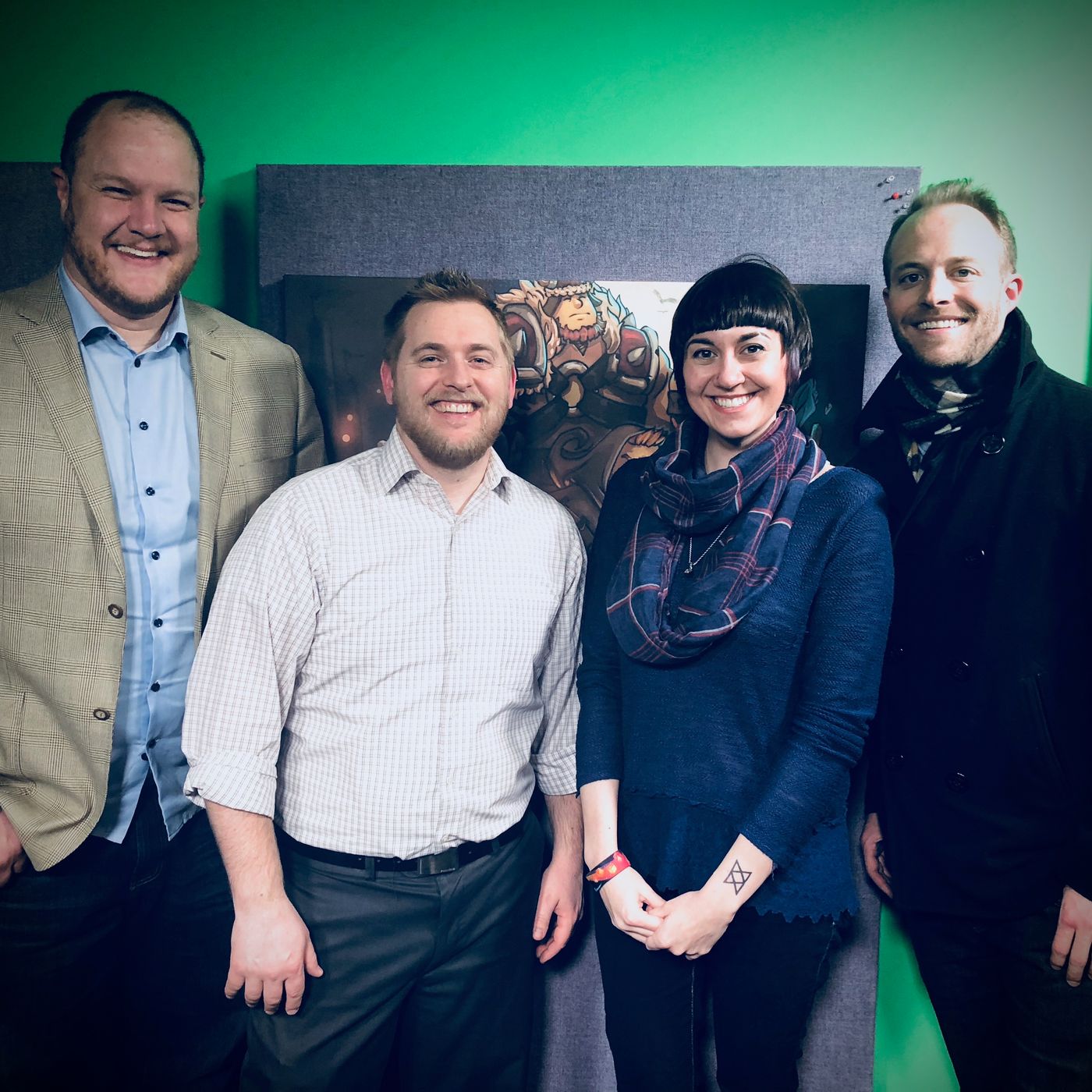 Episode 49 - Roll for Therapy
106 weeks ago
4843
This week we get all artsy fartsy with our awesome guest, local game concept artist Dani Powers. Dani walks us through what she does as a concept artist, her latest game DIVE: Starpath, and then we get into the Good, Bad, and Ugly of video game art.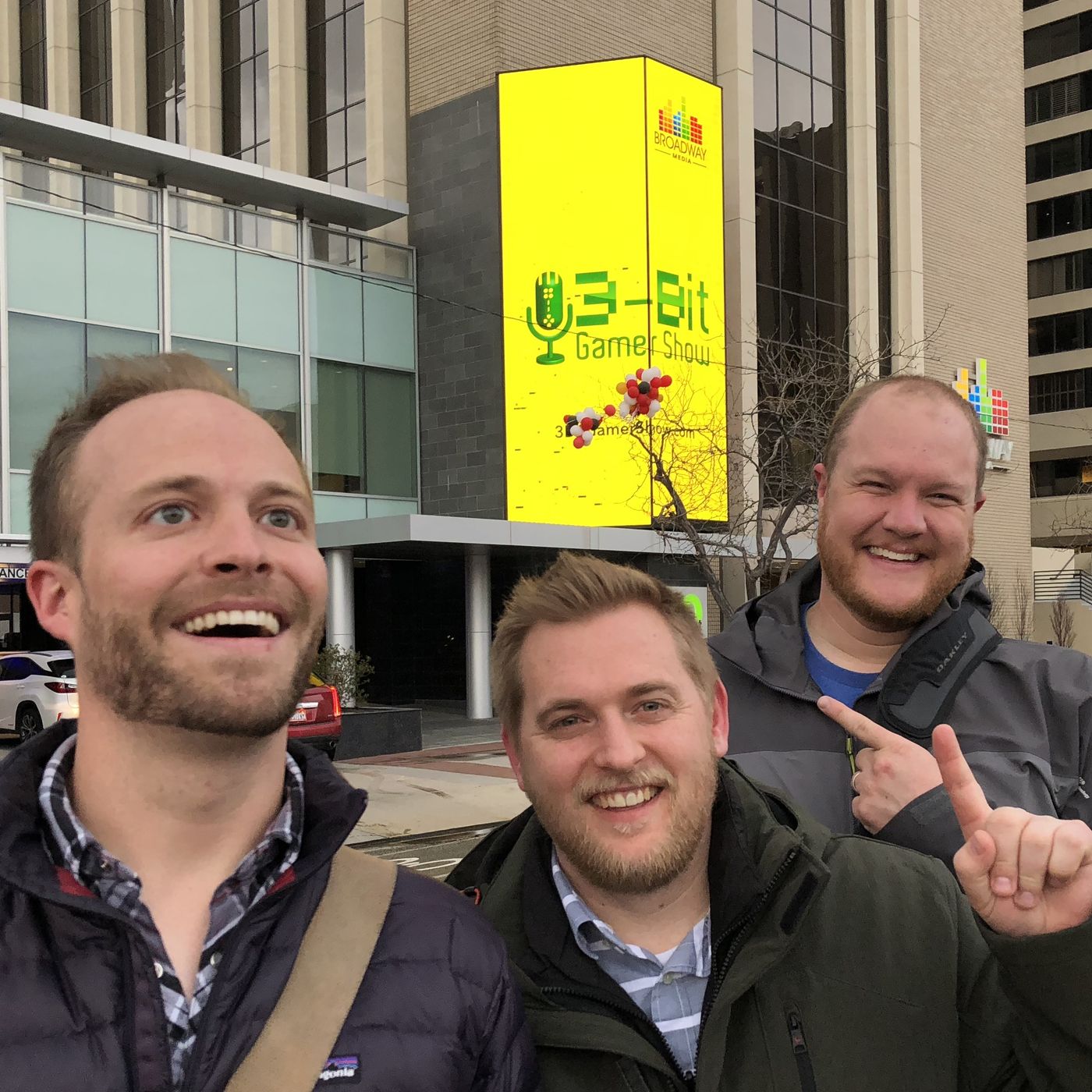 Episode 50 - To Catch a Prederson
105 weeks ago
4515
This week is all about RPGs. We talk about quest fatigue and RPG quirks we all have, then introduce a new segment called Don't Think Too Hard. We also talk about JRPGs and what other countries' RPGs would look like. Oh and Peterson regales of a story of puppies, vans, and children walking to school.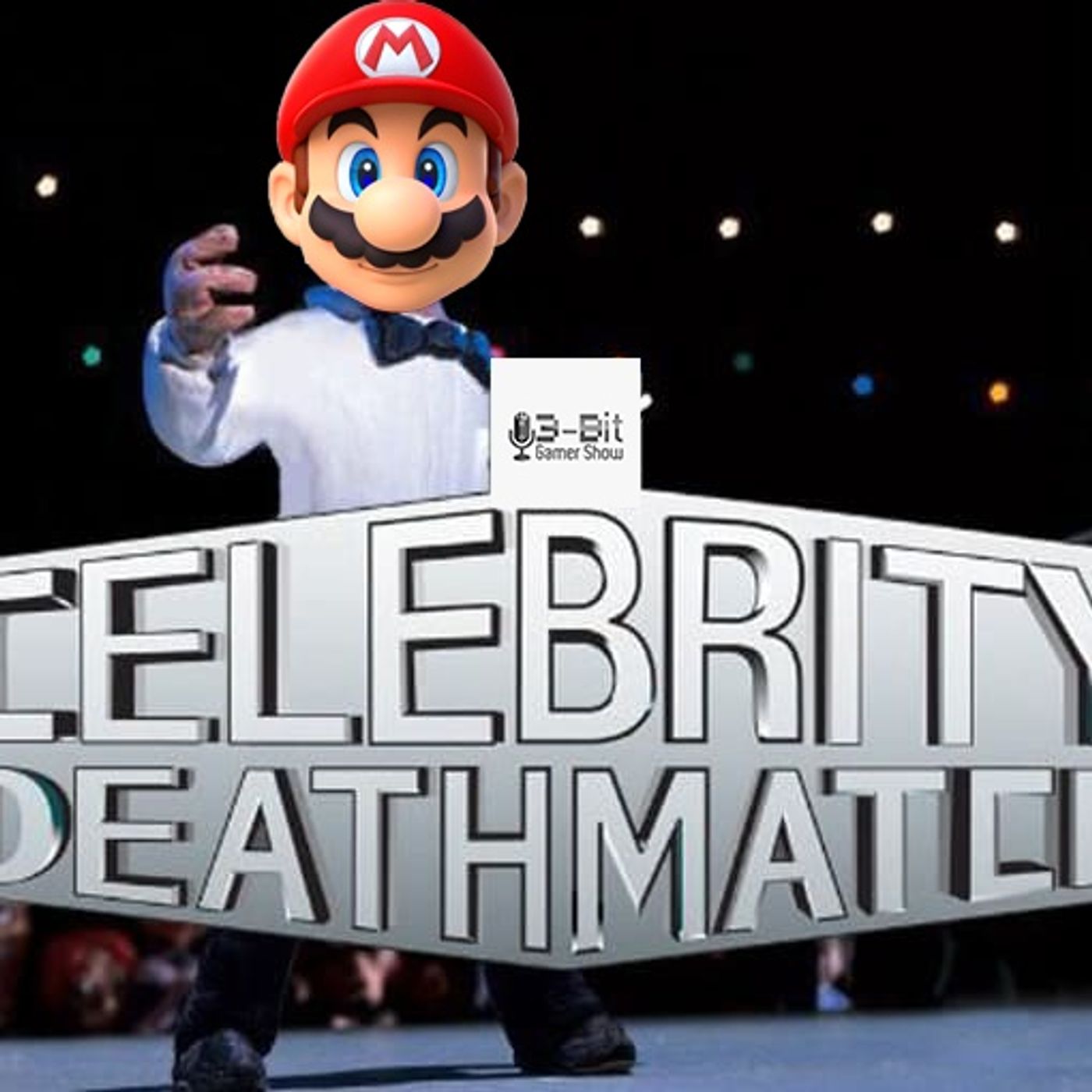 Episode 51 - Video Game Celebrity Deathmatch
104 weeks ago
4485
This week we couldn't resist jumping on the March Madnits bandwagon and ended up creating our own bracket. We thought of the 32 most popular video game celebs, seeded them, and pitted them against one another in a single-elimination, to-the-death, Celebrity Deathmatch-style showdown. It's pretty incredible and you'll probably disagree with some of our choices. We also do throw the dice in Dice of Destiny and of give out some basketball kudos.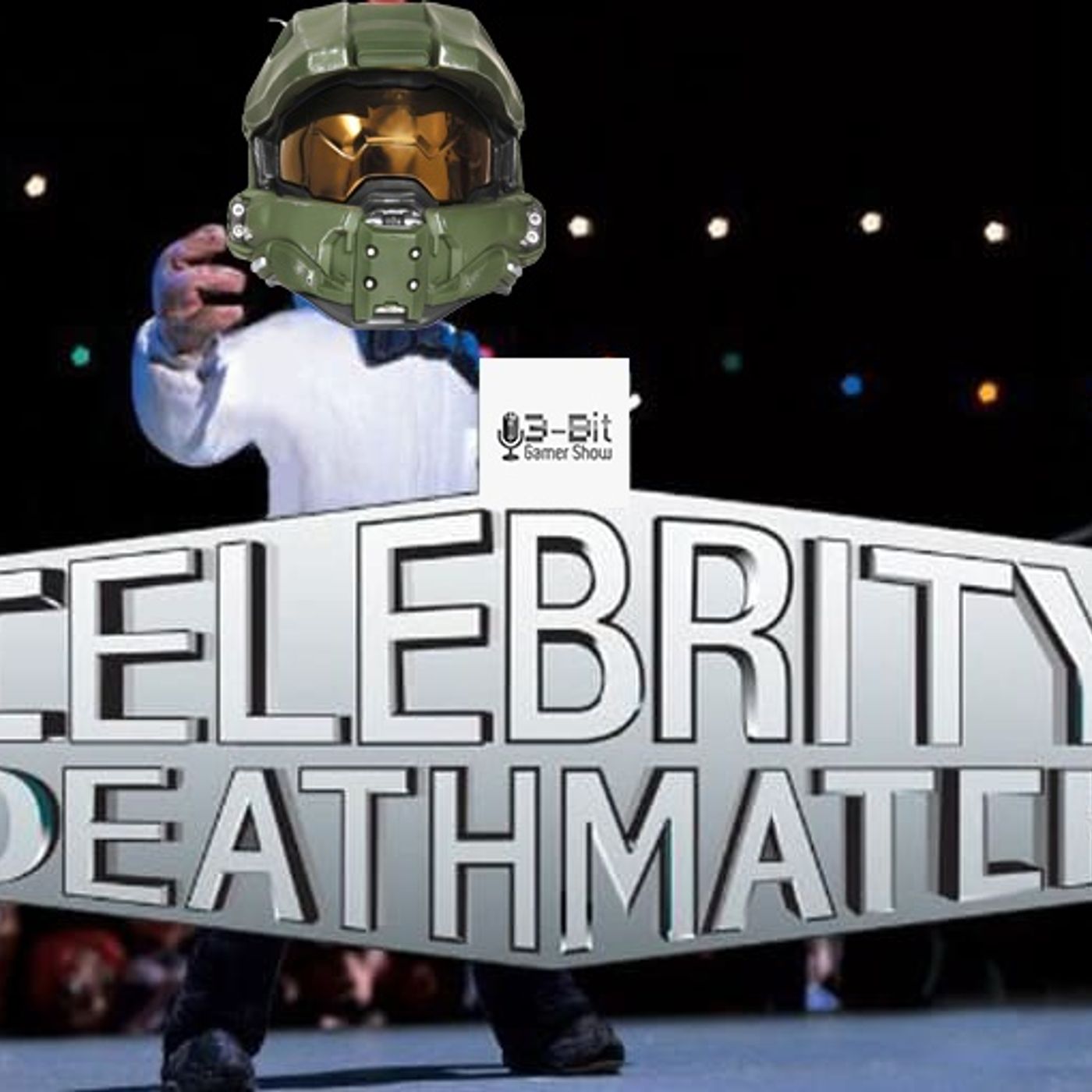 Episode 52 - Video Game Celebrity Deathmatch Finale
Last year
3425
Last week we pitted some of the most beloved figures in video games against each other in a bloody, no-holes-barred murderfest. Duke Nukem zombie-stomped Pac-Man, Kerrigan stabbed Mario, and Samus Aran eked out a W over the long piece from Tetris. Tune in to see who emerged victorious in our Sweet Sixteen!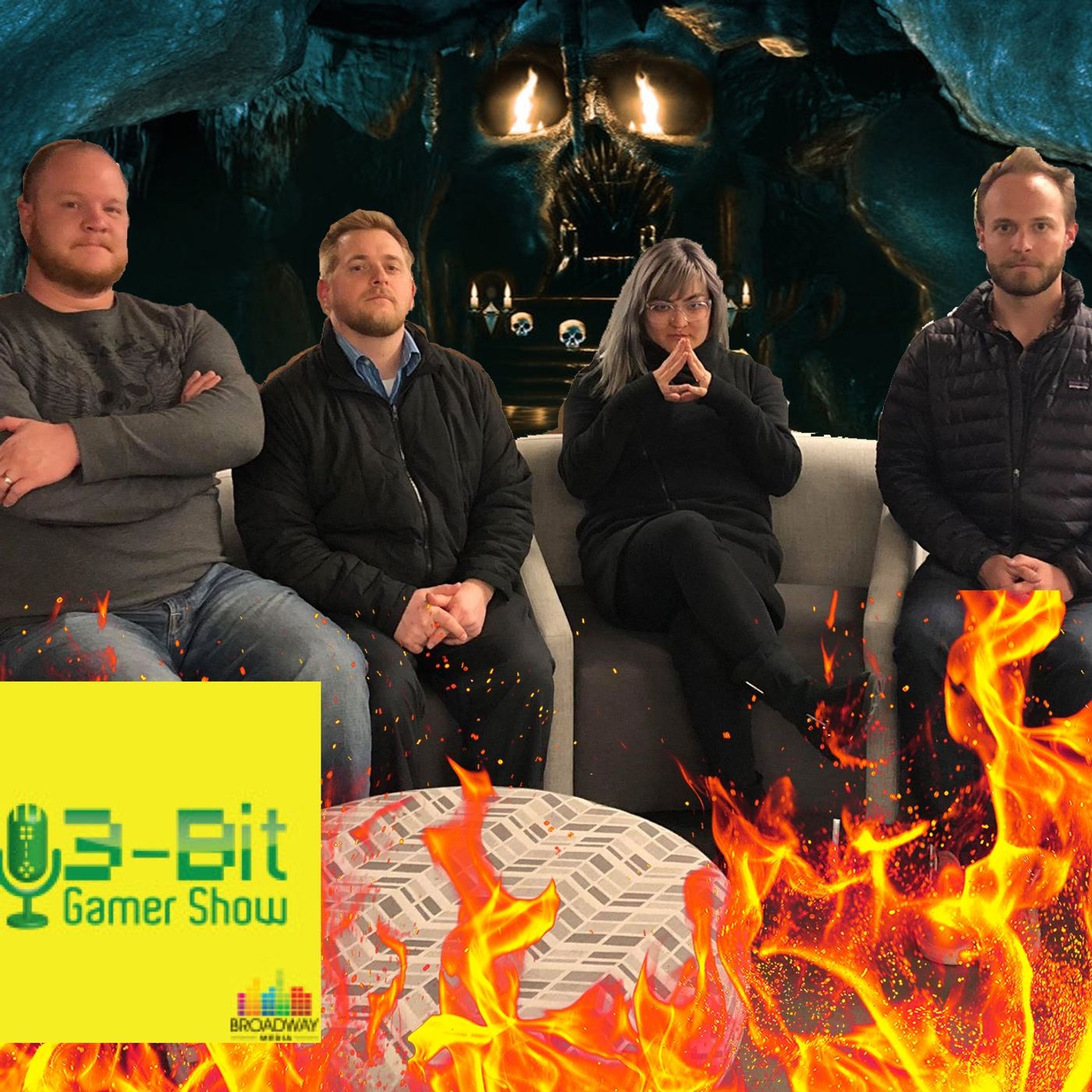 Episode 53 - The Usurper Returns
Last year
3929
This week Lynn comes back and once again attempts to take over the show. We dig into the future of video game movies, why they are the next comic book movie fad, and why that might not be a good thing. Oh and we absolutely tear into Ready Player One and you'll probably disagree with everything we say.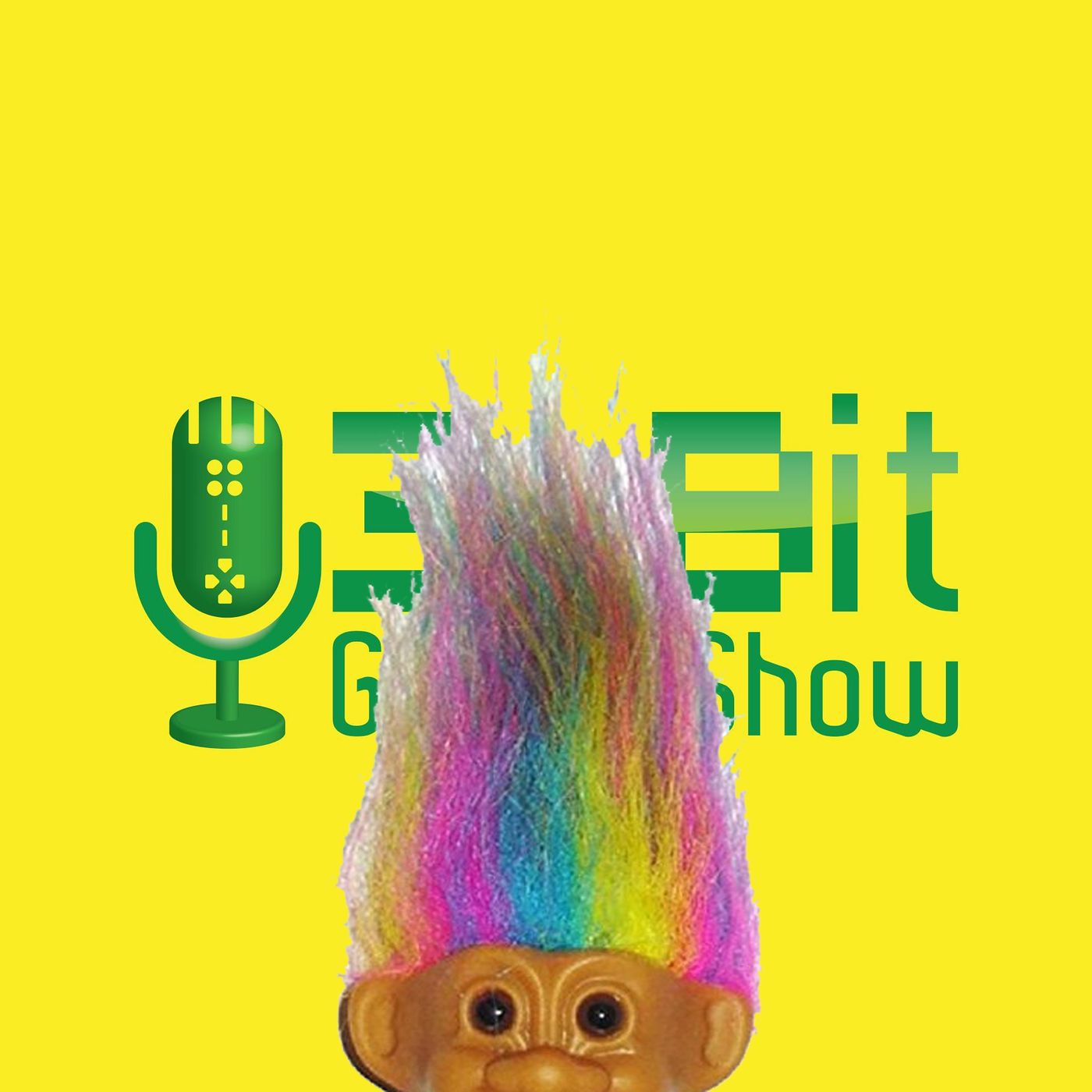 Episode 54 - The Trollisode
Last year
4359
It's Peterson's time to shine as he defines trolling and then gives pretty in-depth lessons on the history of trolling and trolling best practices. We wrap up the sode with some stories about our worst trollsperiences. And keep an ear out for a story about Harrison Fork.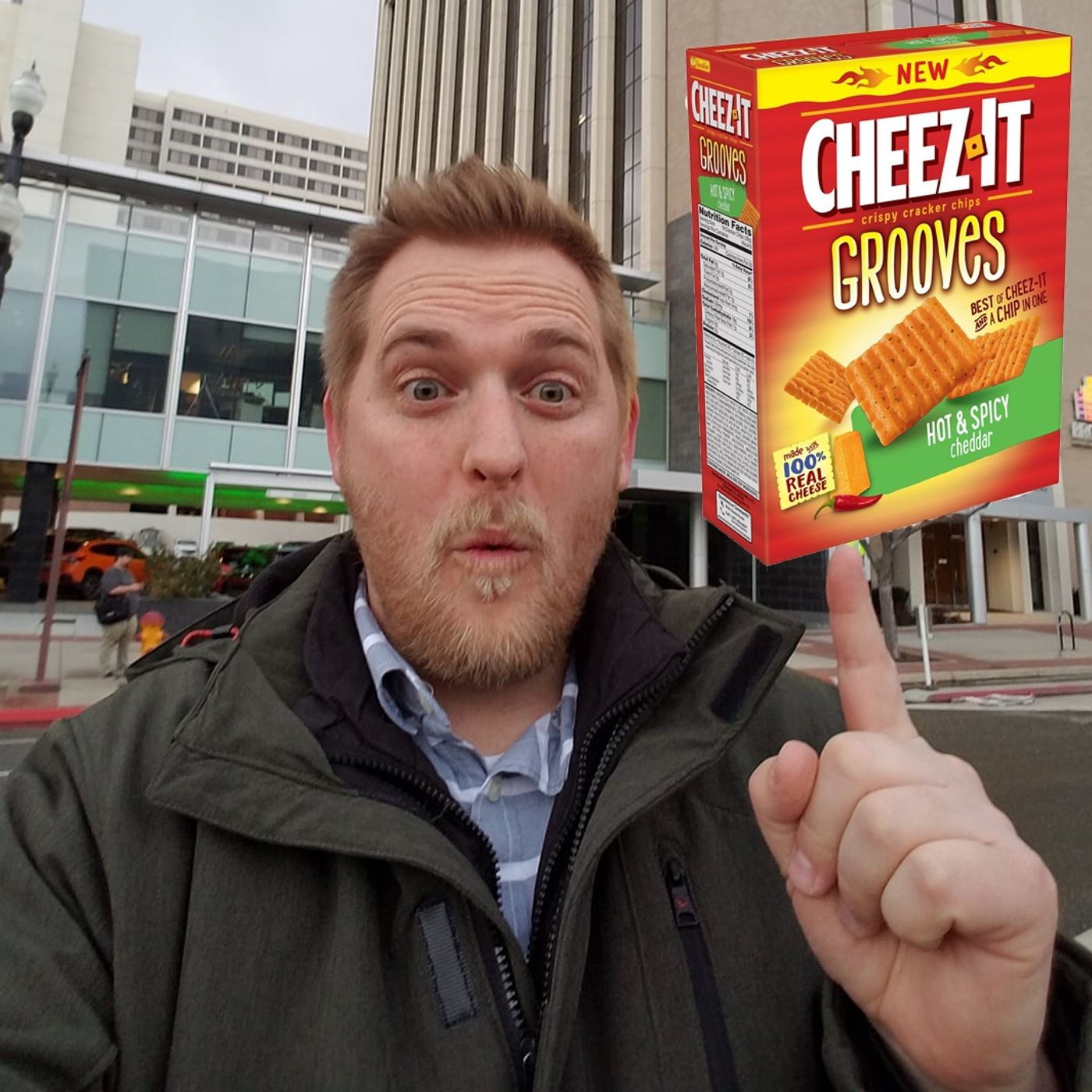 Episode 55 - The "3" is Silent
Last year
3410
All we do is snack snack snack no matter what and this week is no exception. Peterson waxes poetic about the new cracker that's taken over his life in our Kudos segment and JD breaks down Super Troopers 2. Later we actually talk about video games, covering Spencer's first impressions of God of War 4, JD and Peterson's review of Far Cry 5, and then we discuss games that could use a Battle Royale mode.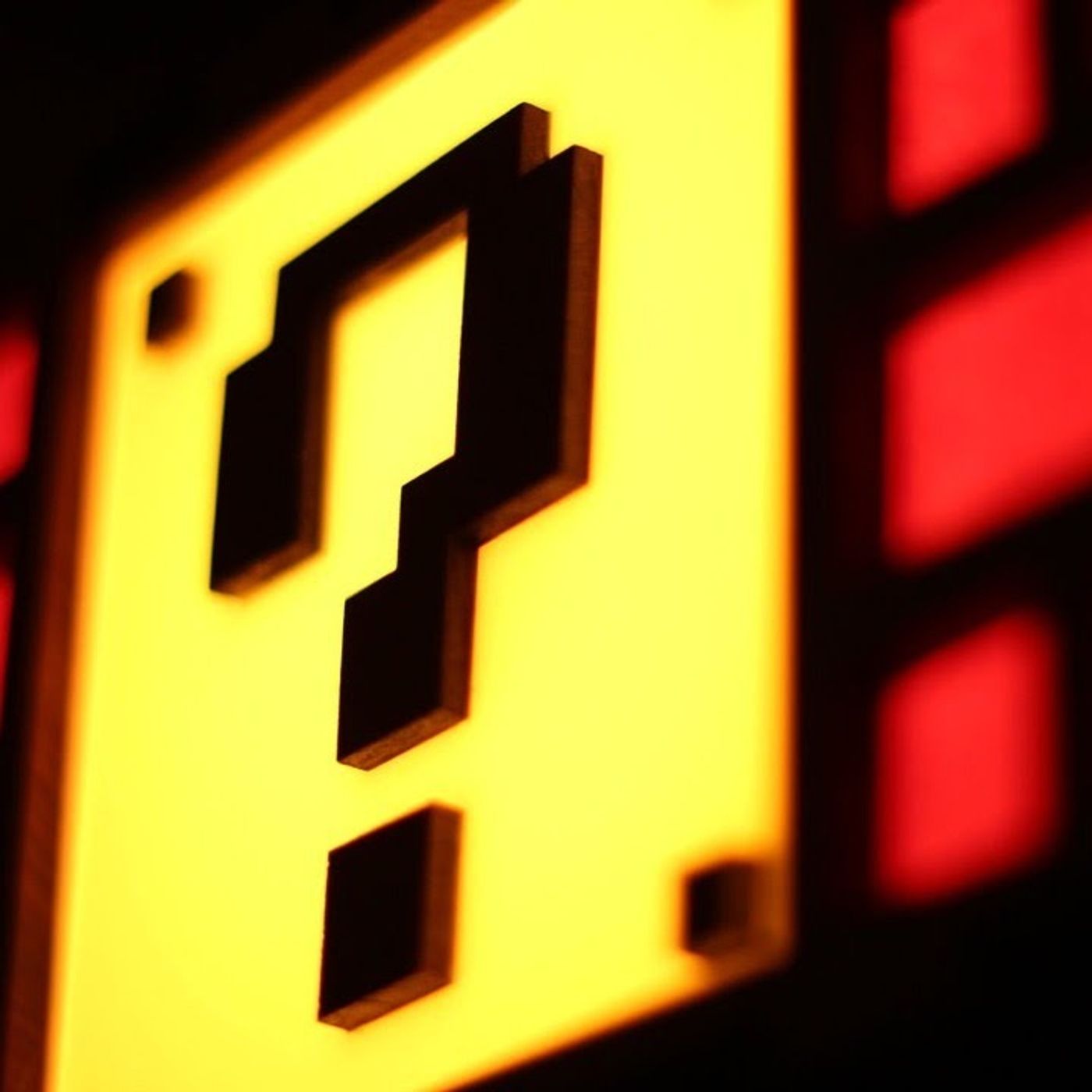 Episode 56 - Listener Questions V
Last year
3173
This week we turned to you, our lovely listeners, to write our entire episode. Because we were feeling lazy. Whatever. We answer questions about E3, fighting games, vehicles in games, violence in video games, and our first love in gaming. And JD talks about potatoes.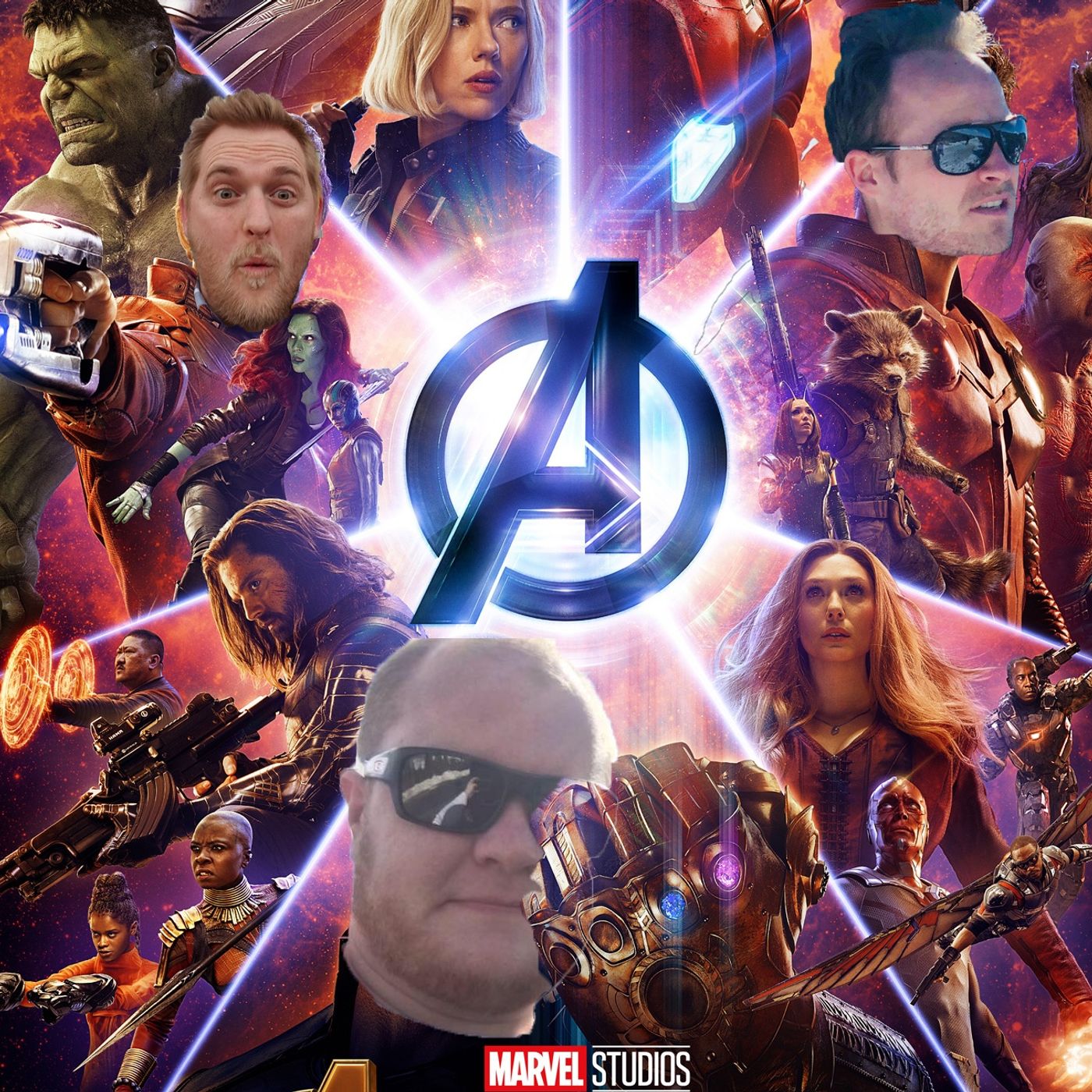 Episode 57 - Infinity Stones vs. Chaos Emeralds
Last year
3250
We're all hopped up on hype from Infinity War so the theme for this week's sode is the Avengers. We beg game developers to make an MCU quality game in Dear Game Devs, create our own Avengers from video game characters, and dole out some kudos to an old friend of the show. And because Fortnite got a Thanos crossover, we talk about blockbusters from the past that could have used a game crossover from their own time. Jaws in Pong, anyone?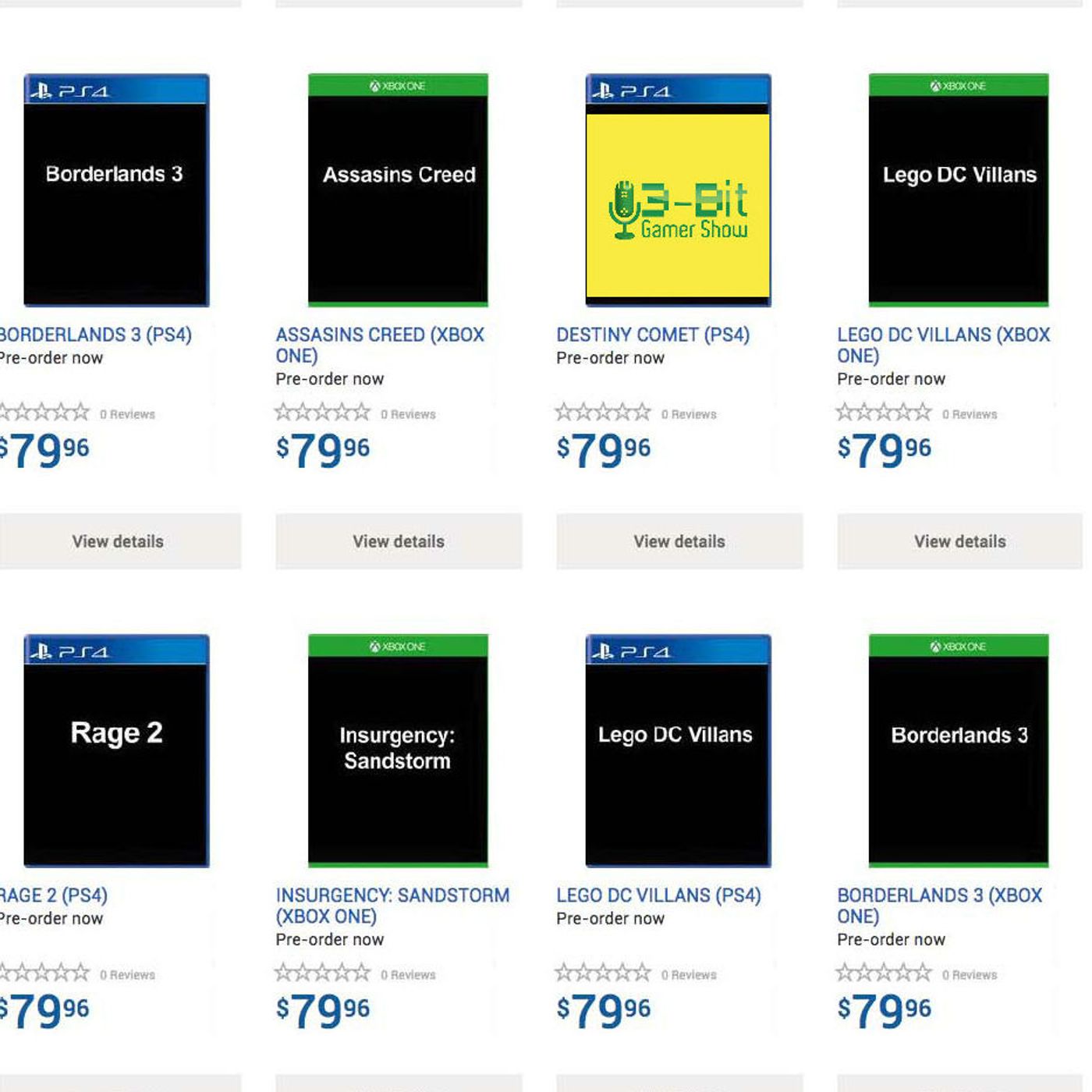 Episode 58 - Take a Leak
Last year
3453
This week there is just too much news to ignore so we get into a good old fashioned newsisode. We talk E3, Walmart leaks, and why Destiny 2 just can't figure things out. And later JD interviews Peterson and Spencer about their review of God of War 4. An inter-review?
Episode 59 - Go Jumanji Yourself
Last year
3245
We figured that since we aren't called the 3-bit Video Gamer Show that we can talk about another gaming love of ours - tabletop games. This week we roll the dice and talk all about games that would make a good tabletop game, why tabletop games are addictive, and what video game we'd want to Jumanji us. We also give a shoutout to Utah locals TMG Board Games and JD for taking third place in some dumb race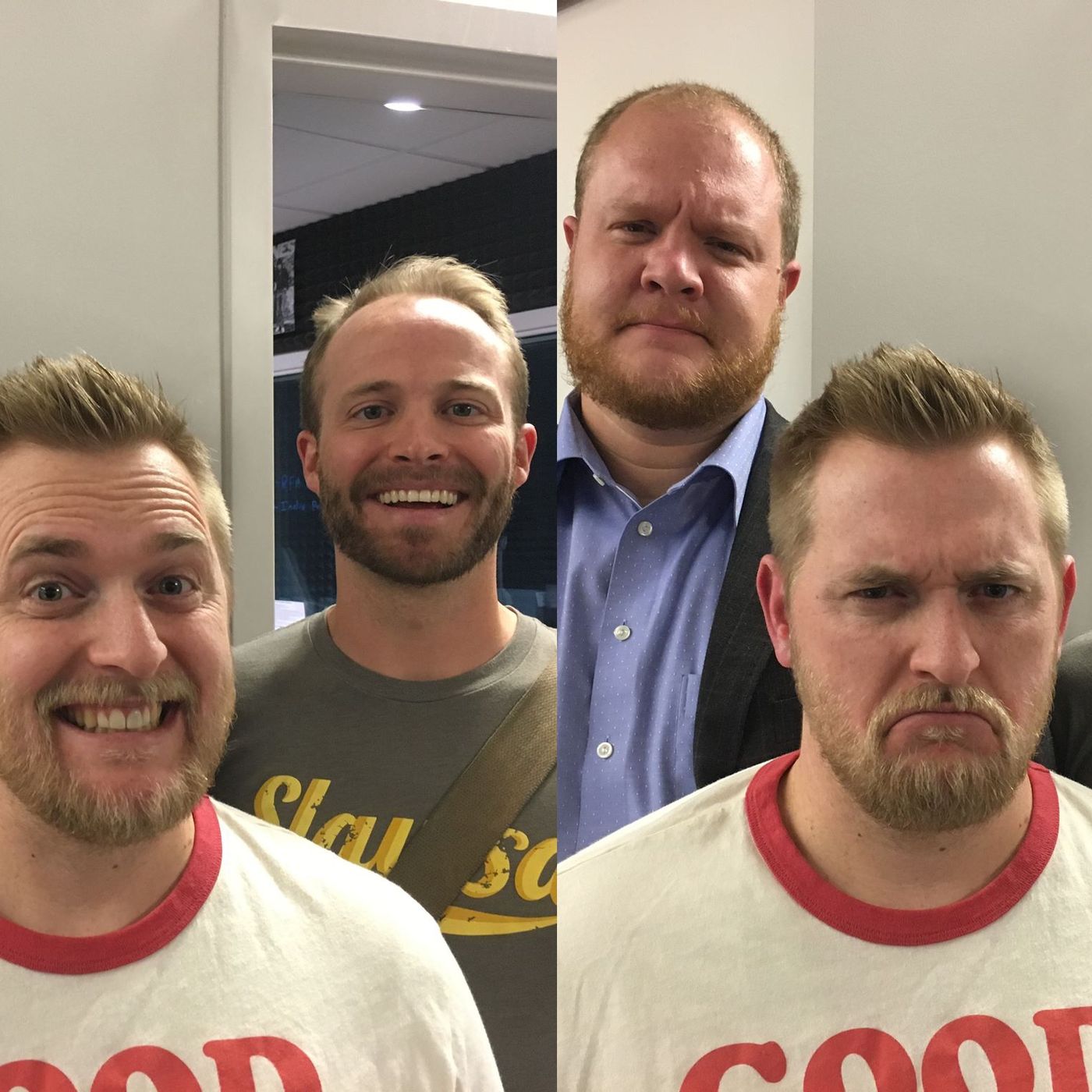 Episode 60 - Love it or Leave it
Last year
2703
This week we twist ourselves into a yinyang-shaped pretzel, taking turns talking about stuff we love and hate in video games. We talk bullet sponges, gambling mini-games, game mechanics that pause games, strategy in games, epic mounts, 30-year-old grizzled white dudes with beards, and so much more. If you like ranting, you'll love this - if you don't, you'll hate it. See what we did there??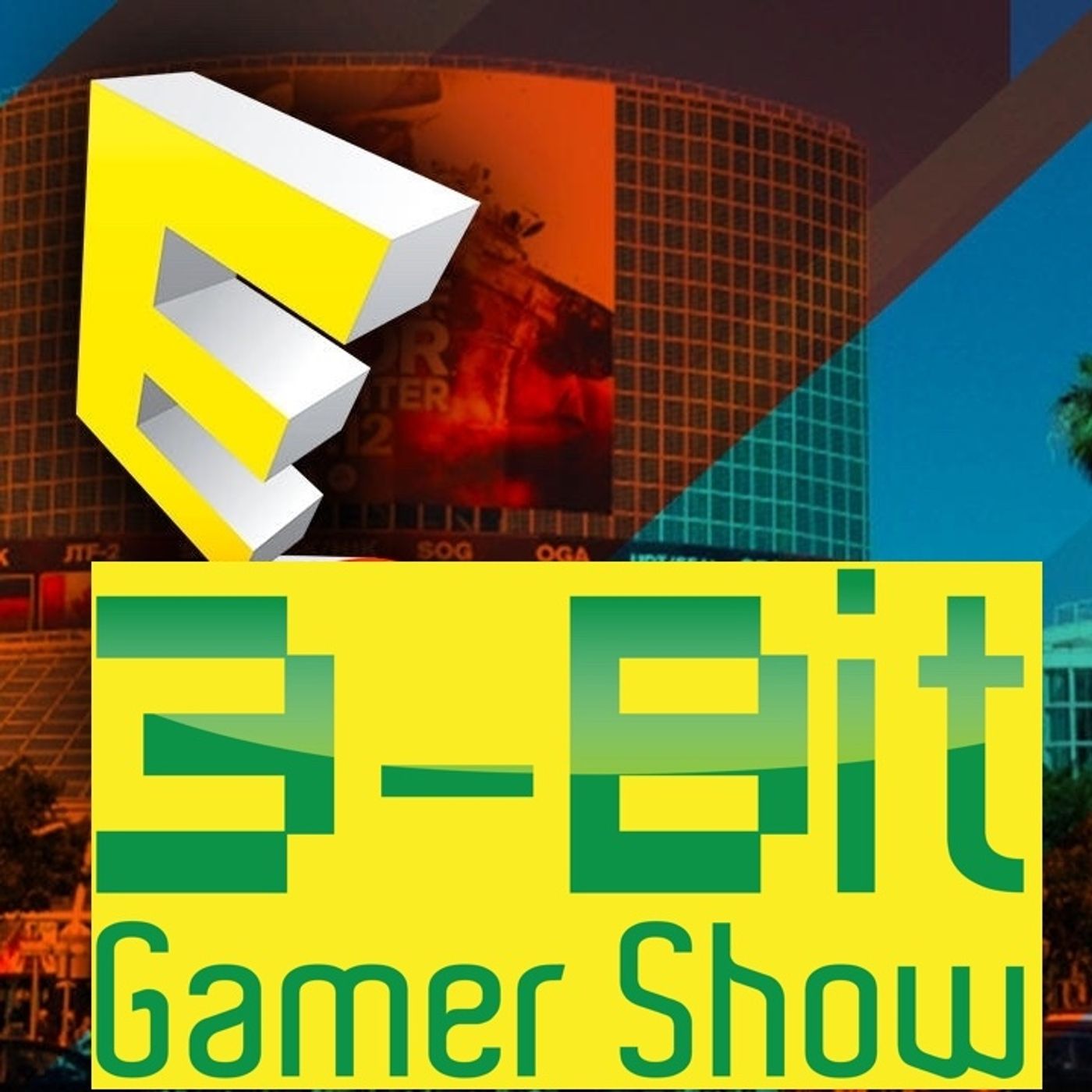 Episode 61 - E3 Prediction Draft
Last year
2939
E3 2018 is set to be the biggest in years - EA, Ubisoft, Bethesda, Microsoft, Nintendo, and many others have promised huge things at this year's show, so we figured we'd make some predictions of our own. We drafted all our best predictions and assigned a point value to each - follow along during this week's E3 and see how many we got right!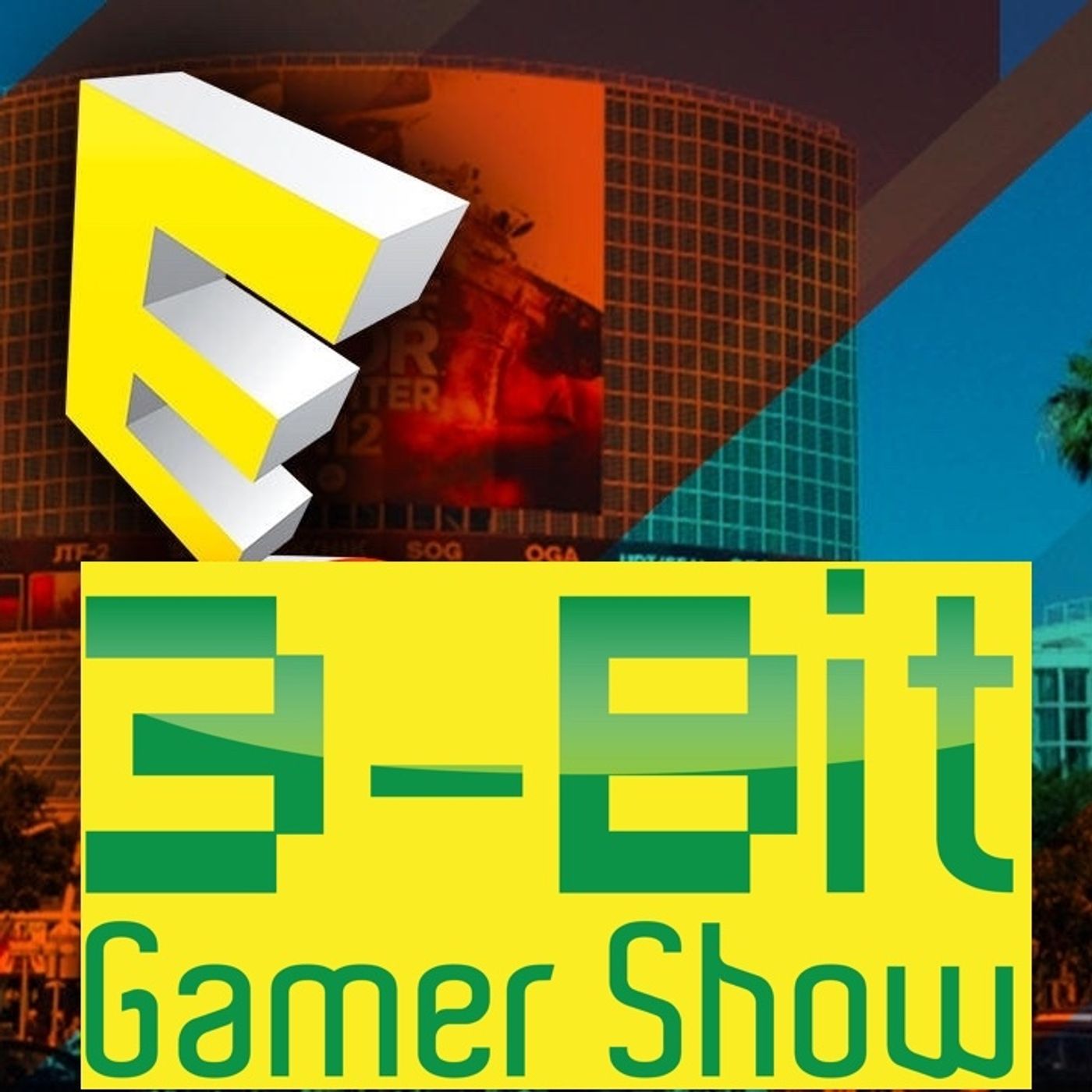 Episode 62 - E3 Recap and Draft Results
Last year
3363
This year's E3 was a doozy - from disappointments to big surprises, the next few years in gaming are sure to be interesting. We recap all the big highlights from the show while a few game companies fire shots at JD.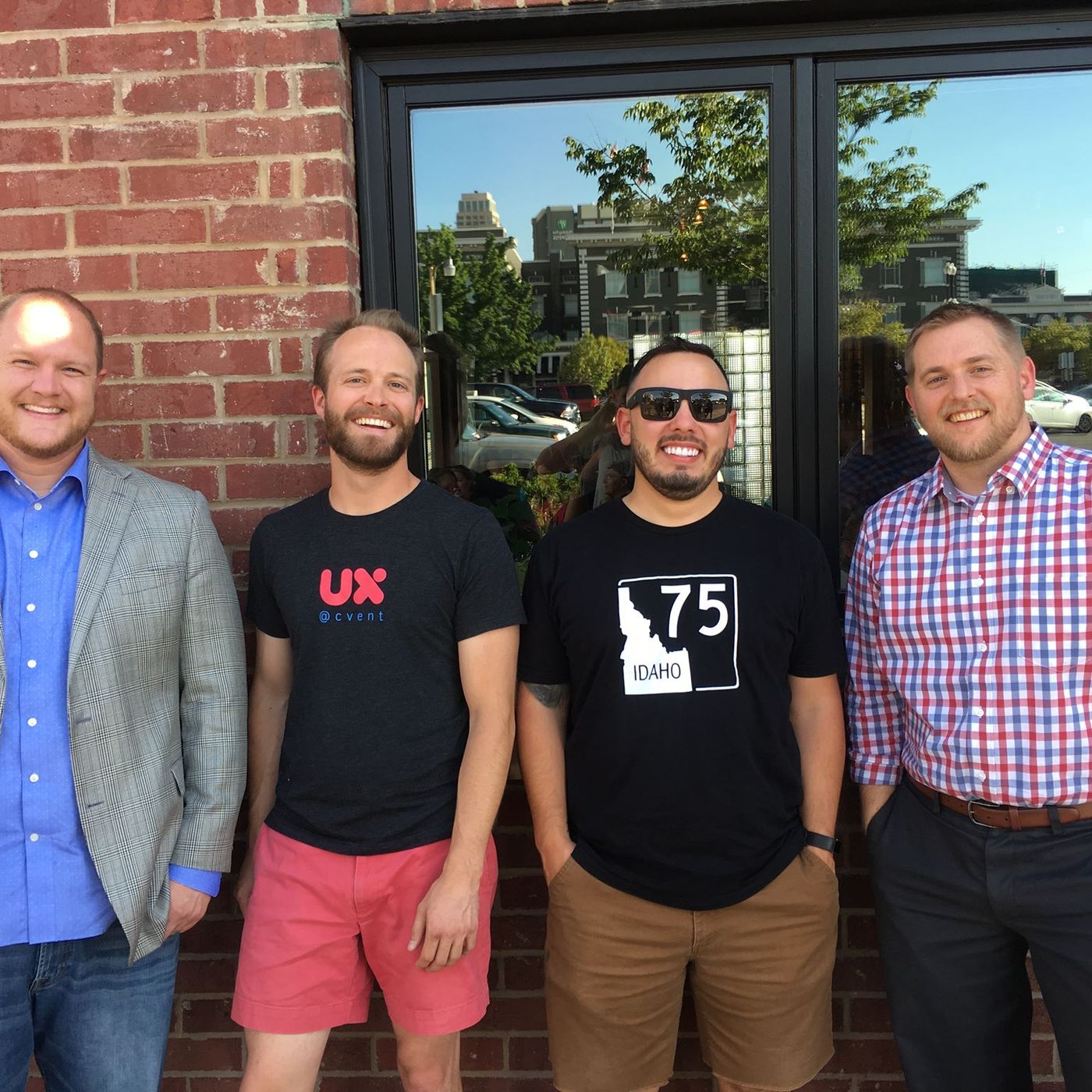 Episode 63 - Making PC Fireballs with Zack Shutt
Last year
2932
This week we talk to our very first hardware expert, Zack Shutt of Xidax PCs, about all things PC gaming. Zack tells us all about his experience building PCs and teaches us how to turn your very own PC into a gigantic fireball. And later we get into Love it, Leave it - PC gaming edition.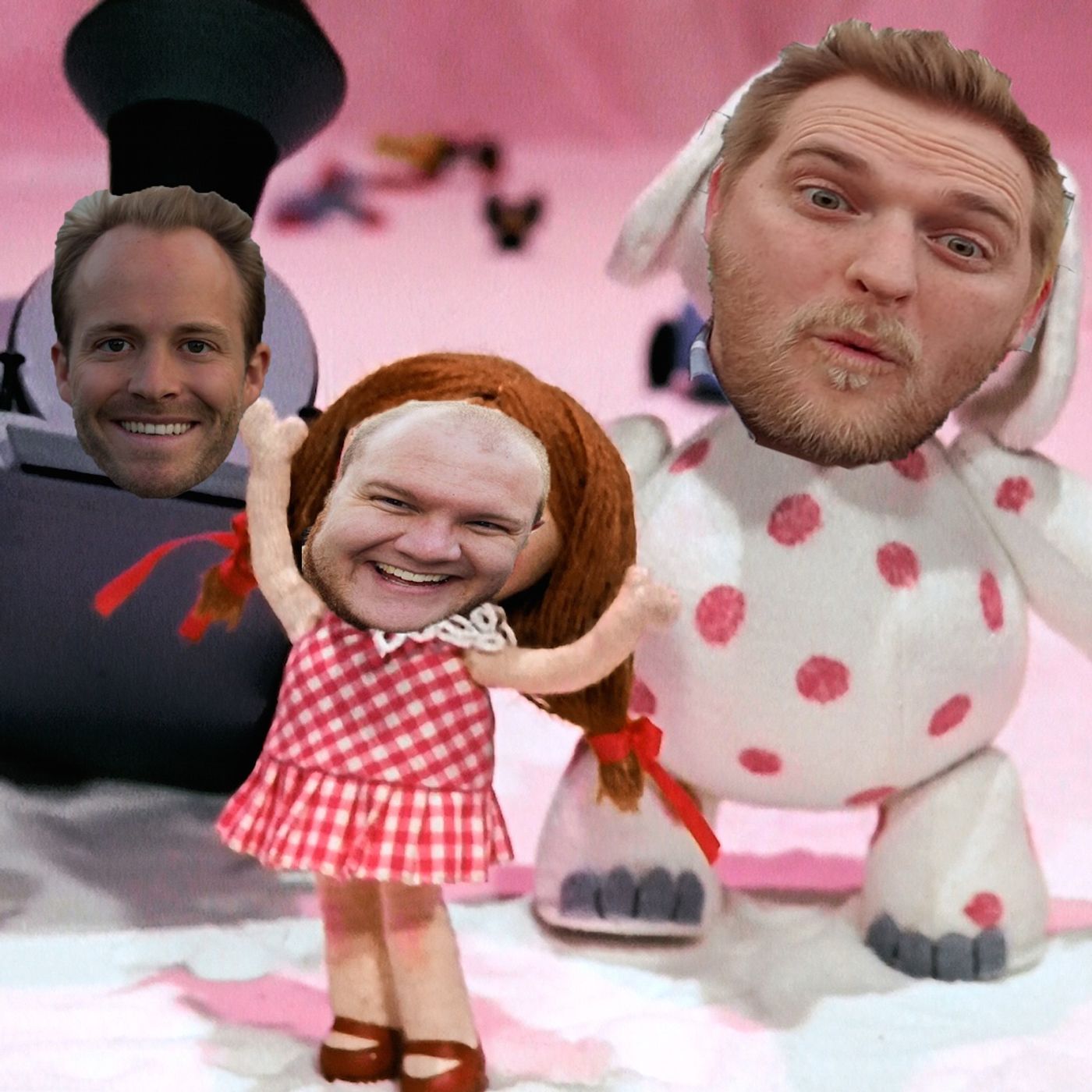 Episode 64 - The Island of Misfit Segments -
Last year
3469
Nearly every week we run out of time for a segment. We're a really chatty bunch - maybe that's why we like podcasting so much. But just because a segment is gone does not mean it's forgotten. This week we dig into the 3-bit Vault and dust off some misfit segments that never made the cut.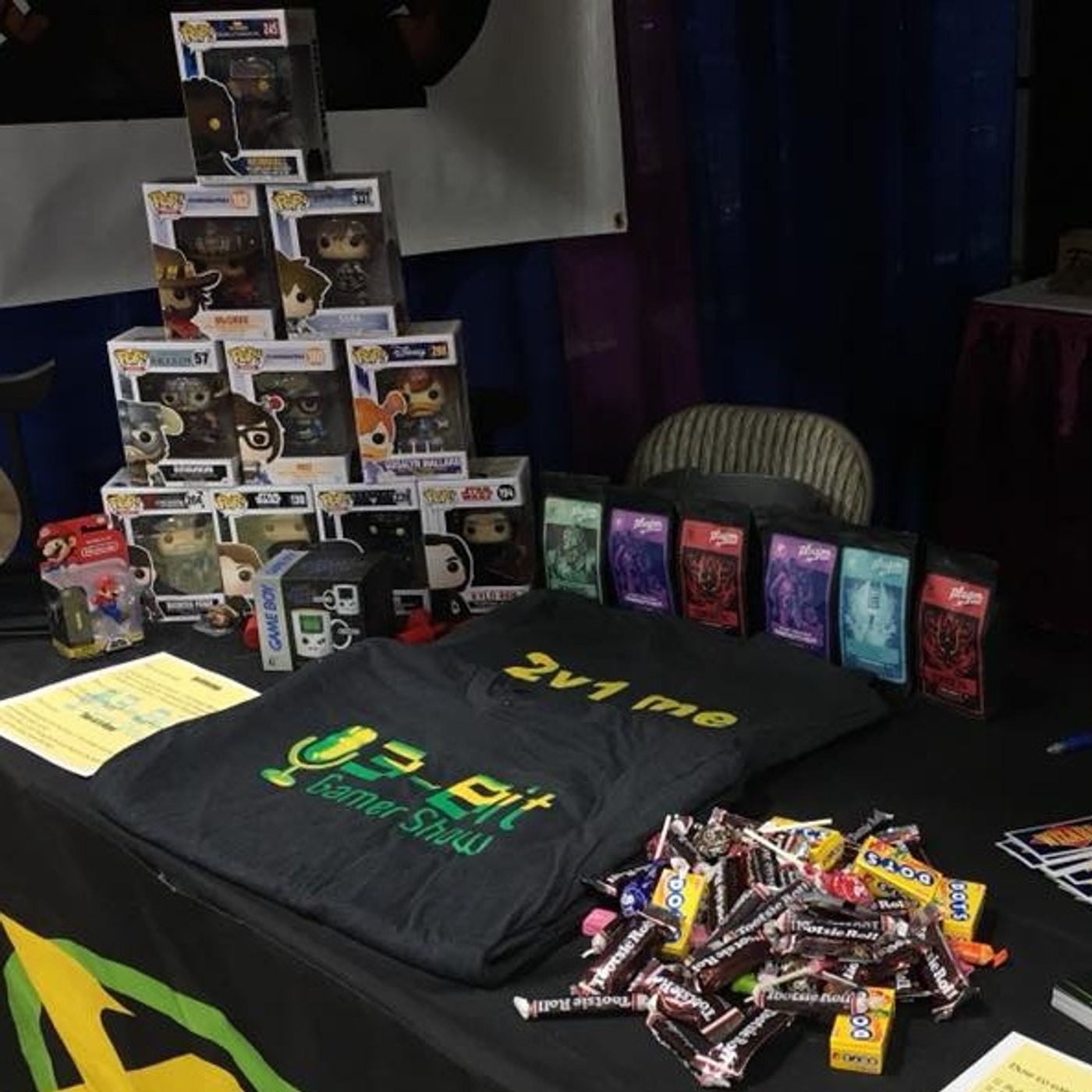 Episode 65 - Prima Norcda
Last year
2831
We are fresh off the 2018 Salt Lake Gaming Con and none of us caught the infamous Con Flu! We recap all the great stuff we saw and then talk about some con-inspired gaming crossovers - Suicide Squad Seinfeld, anyone? And make sure to listen in for some big news about the podcast! (hint: it's all about Snakes on a Train and Tomb Invader)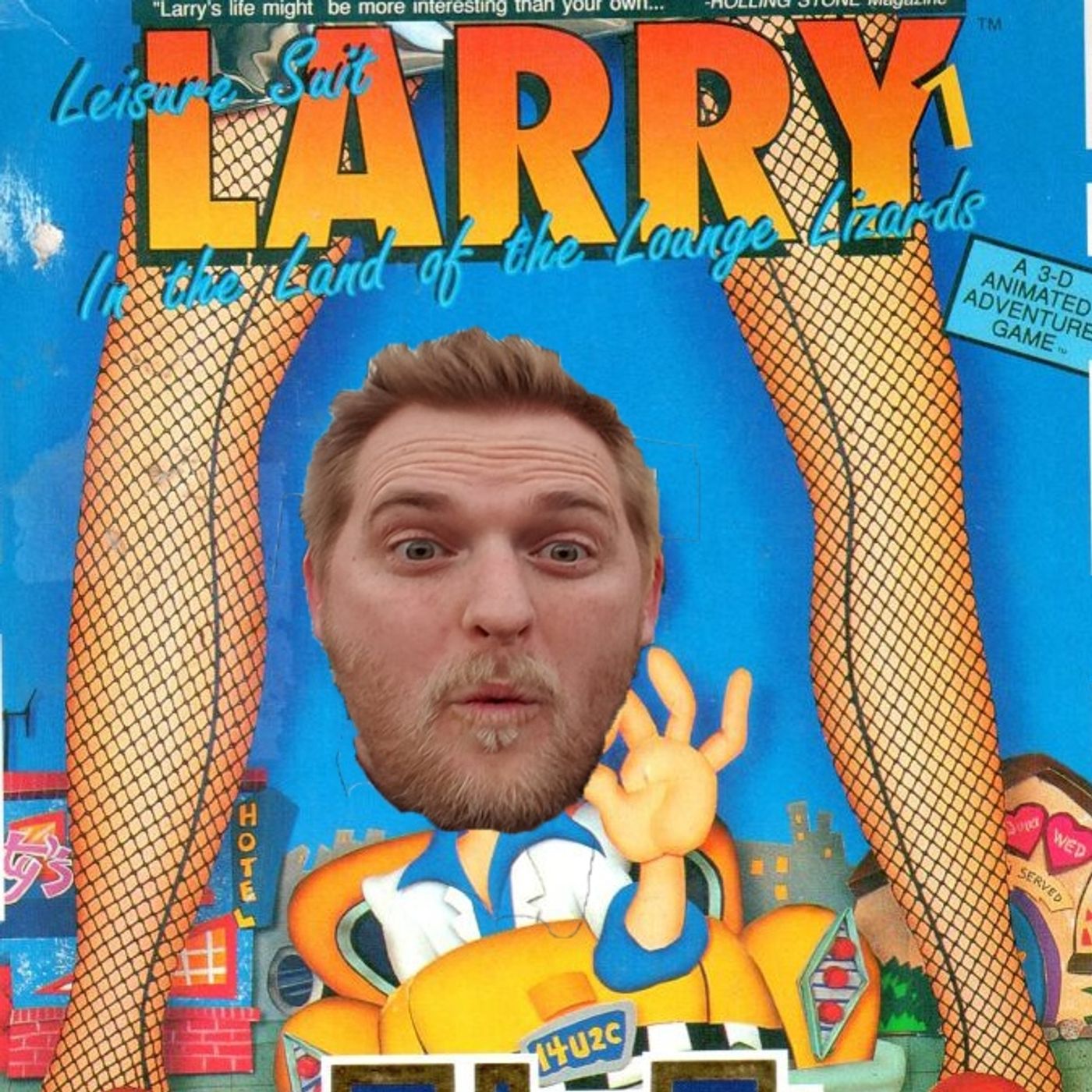 Episode 66 - Listener Questions VI
Last year
3173
Hot off the third annual Salt Lake Gaming Con, we took some of your awesome listener questions! Because, you know, we were too tired to write our own content this week. We take questions about mobile gaming, what esport we'd want to compete in, player/developer relationships, and what game we are most embarrassed to admit loving. Tune in to see if we answered your question!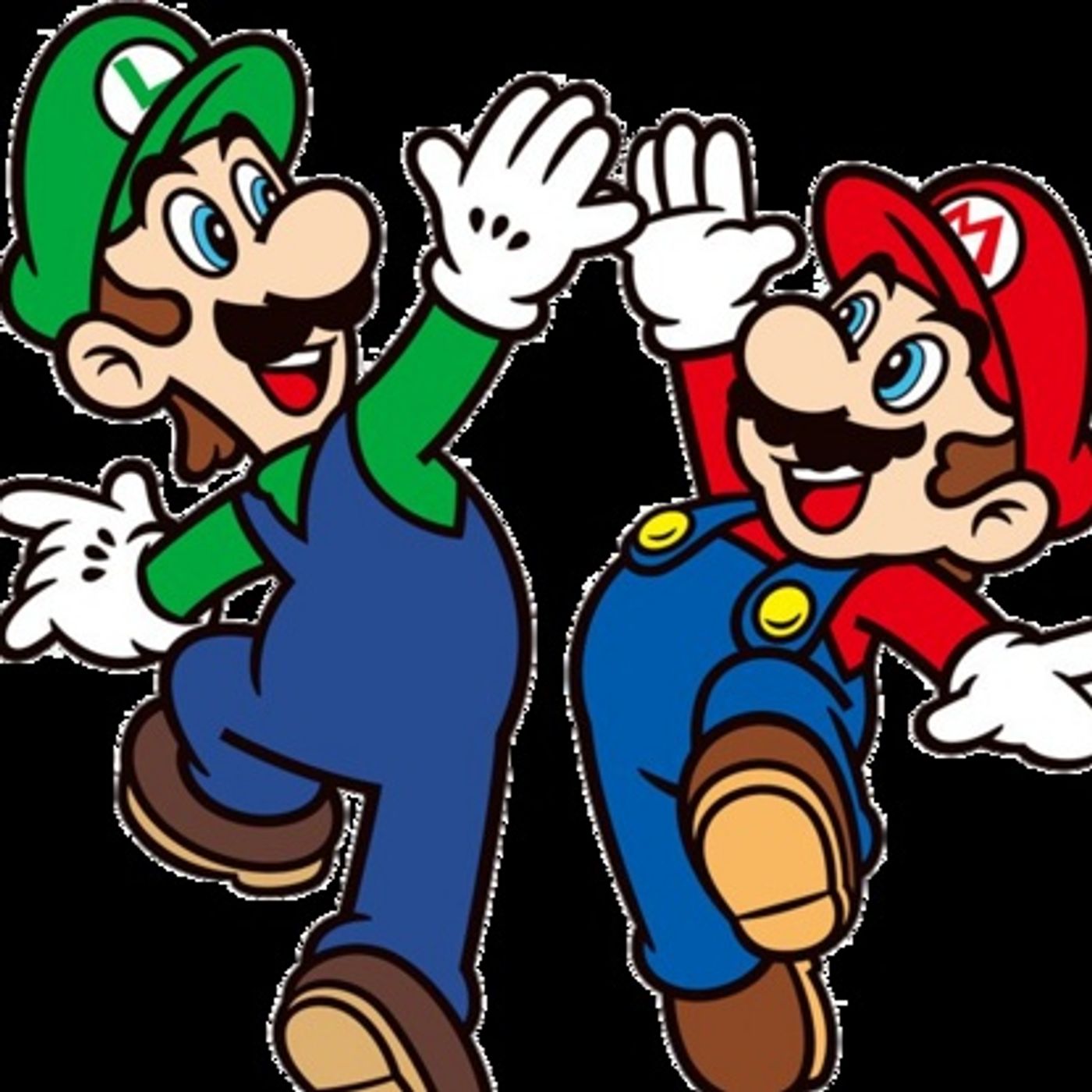 Episode 67 - A Peterson Tip
Last year
3293
This week we talk all about why we love teamwork in games. Whether you're battling enemies in a side-scrolling beat-em-up or working together to finish at 40-man raid, teamwork always makes games better. Oh and stick around until the end because we get started back up with Dice of Destiny!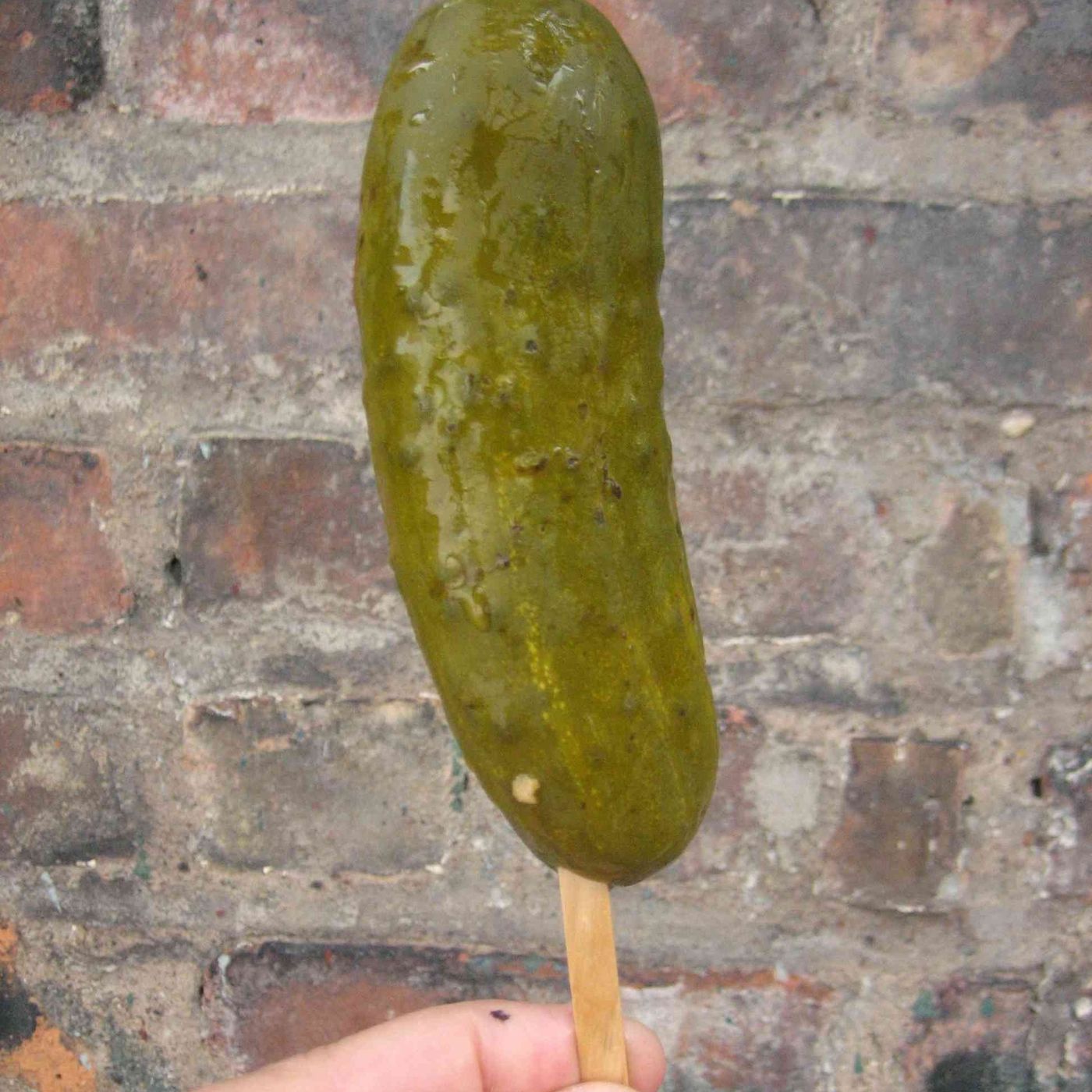 Episode 68 - An Adult Popsicle
Last year
3413
This week is basically all about the new pickle fried chicken sandwich at KFC. Later, we talk about the video games we're playing right now and then read some of the worst headlines in video game history.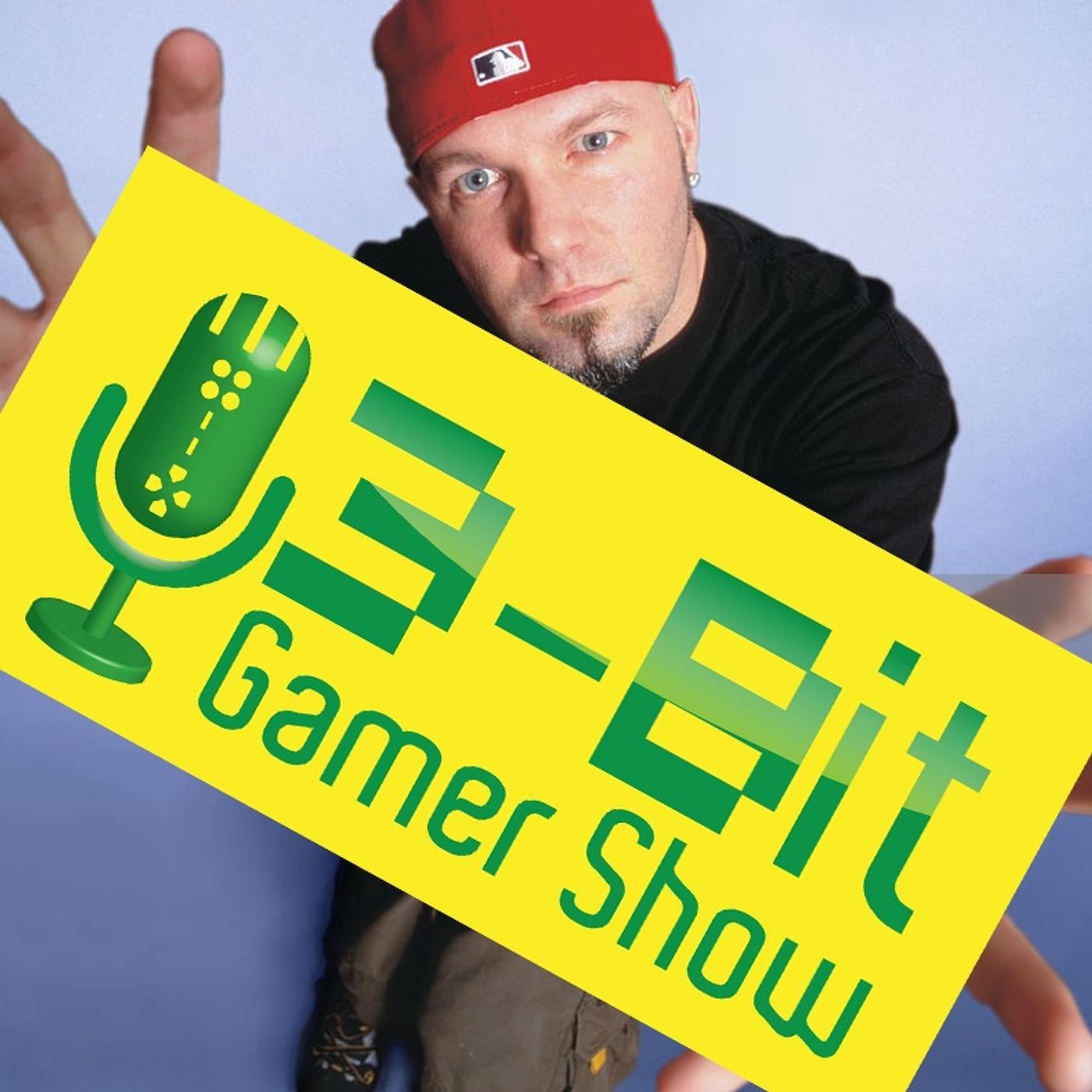 Episode 69 - The 3 Fred Gamer Durst
Last year
3269
This week is all about fear in games. BOO!! See? We jump in our time machine and discuss retro games that scared us silly and later we talk about what we love and what we hate about fear in games. And stick around for Dice of Destiny - Peterson tells us about spiking some balls.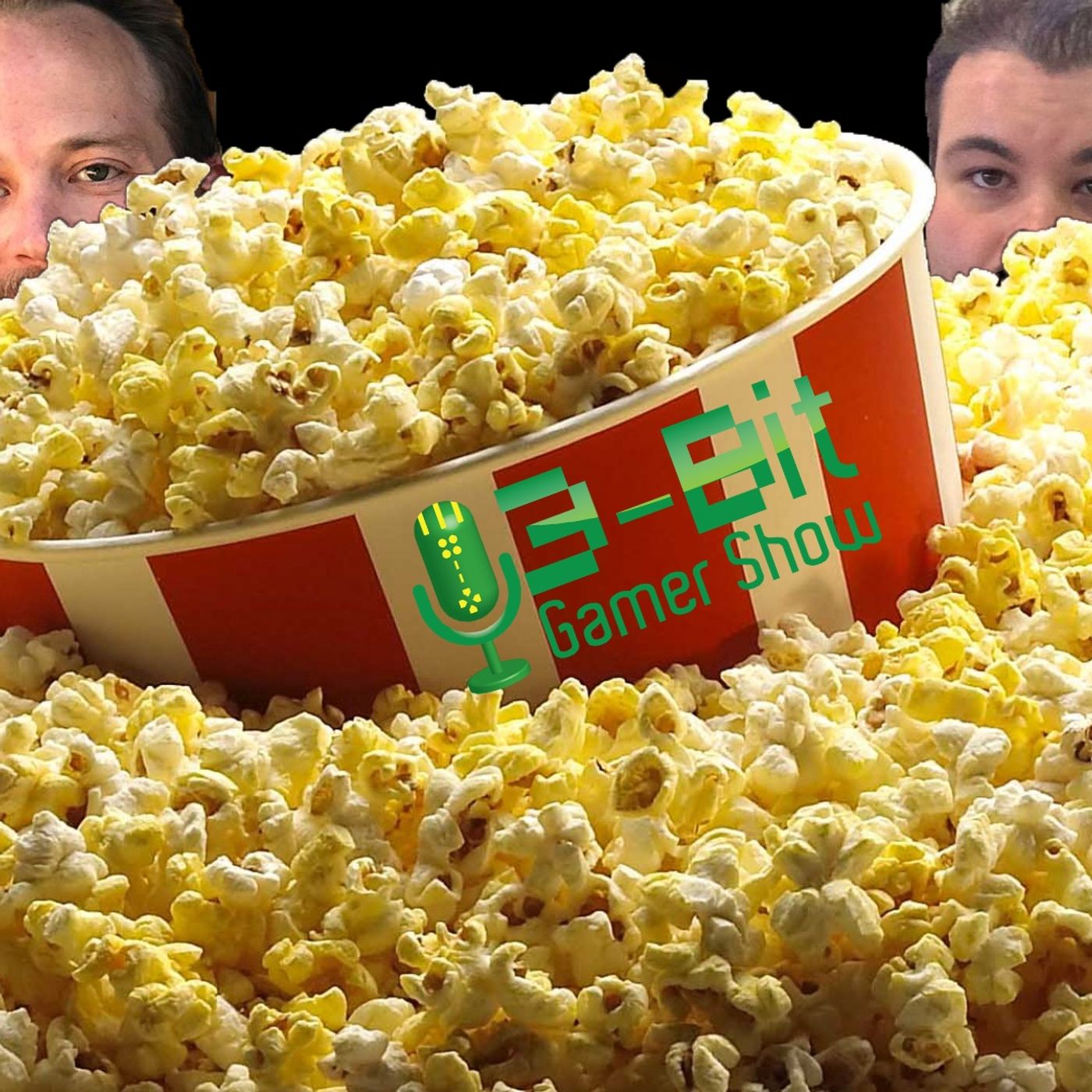 Episode 70 - Talking Film and Games with Dylan
Last year
2956
This week our producer Dylan stepped from behind the mic to talk to us about the overlap between video games and movies. Peterson tells the sordid tale of the Super Mario Bros. movie, Dylan quizzes us on our video game movie knowledge, and JD of course makes a plea for a BioShock movie. Be sure to check out Dylan's amazing movie podcast, Talking Film:
https://saltlakefilmsociety.org/talkingfilm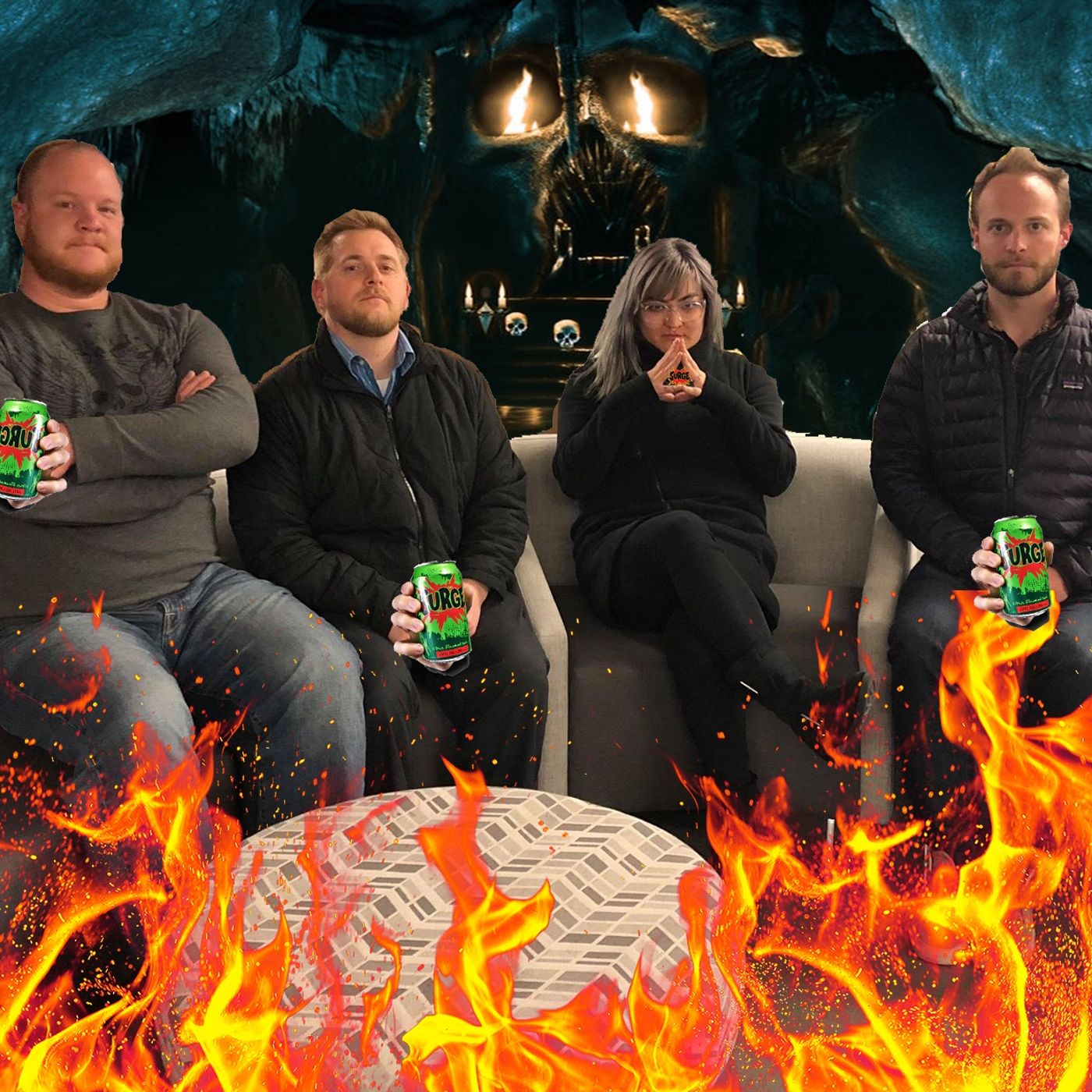 Episode 71 - SURGE!!!
Last year
3414
This week we brought back out favorite usurper, Lynn, to chat about people in video games who suck, a.k.a.we discuss the news. We get into about sexism at Riot Games, plagiarism at IGN, and a local librarian who embezzled $89,000 to spend on a mobile game. Oh and we give some kudos to a once-discontinued soda that's making a surging comeback.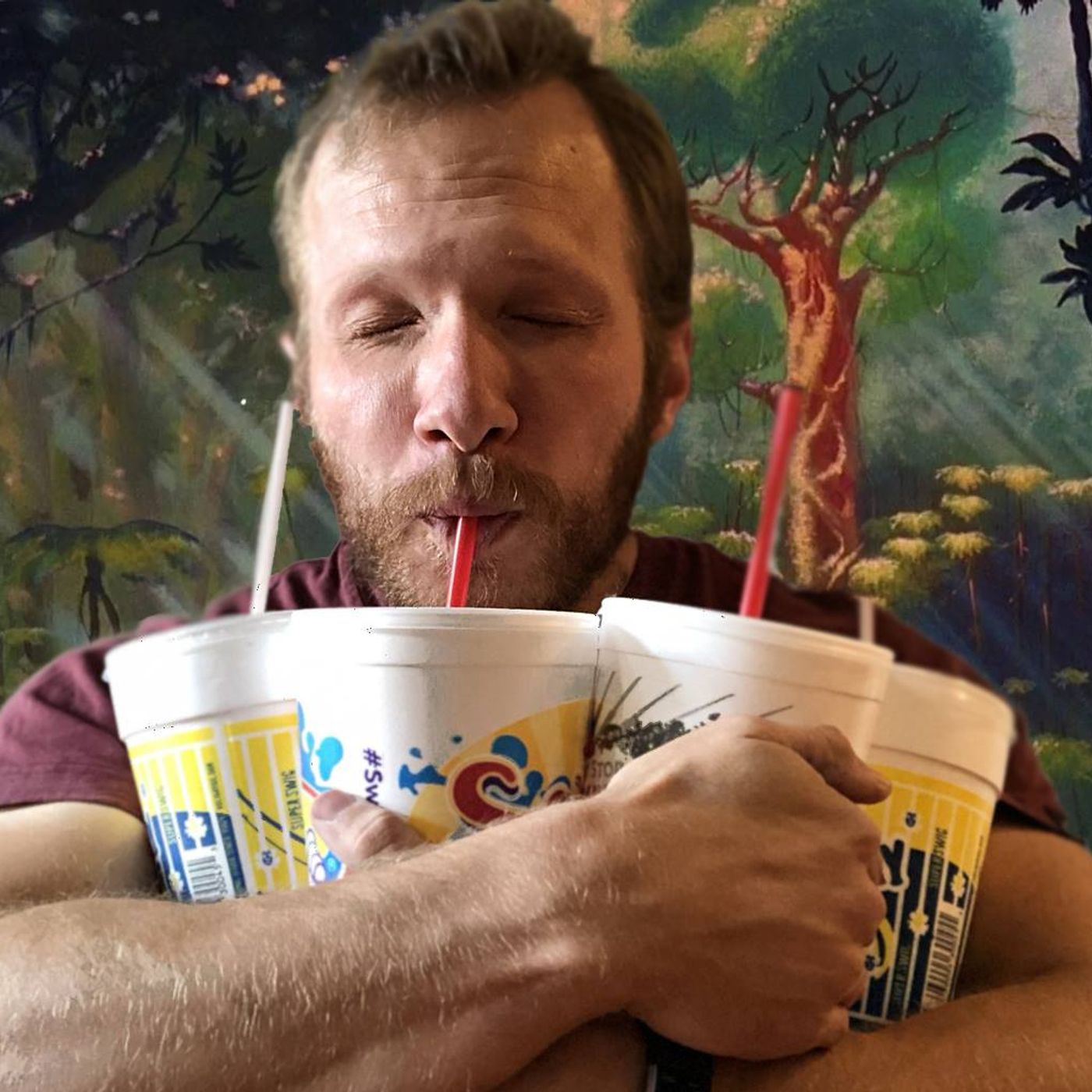 Episode 72 - Batty Raps with Trent
Last year
4006
This week we sit down with one of our favorite guests, Trent, to talk about the new World of Warcraft expansion, Nvidia's new graphics cards, and Crew, Carry, Kill - Blizzard Character Edition. We also talk about Fern Gully, Propel, and how Trent spent $1,300 so far this year at a single soda shop.
Episode 73 - Going Dungeon Crawling
Last year
3465
This week we sit down with Daniel and Scott of Dungeon Crawlers Radio to talk about what it's like to game with a family. We talk about everything from flipping over board games to sharing gaming consoles with the people you live with. Oh, and if you hate Battlefront 2, you'll love all the choice words Daniel has for it.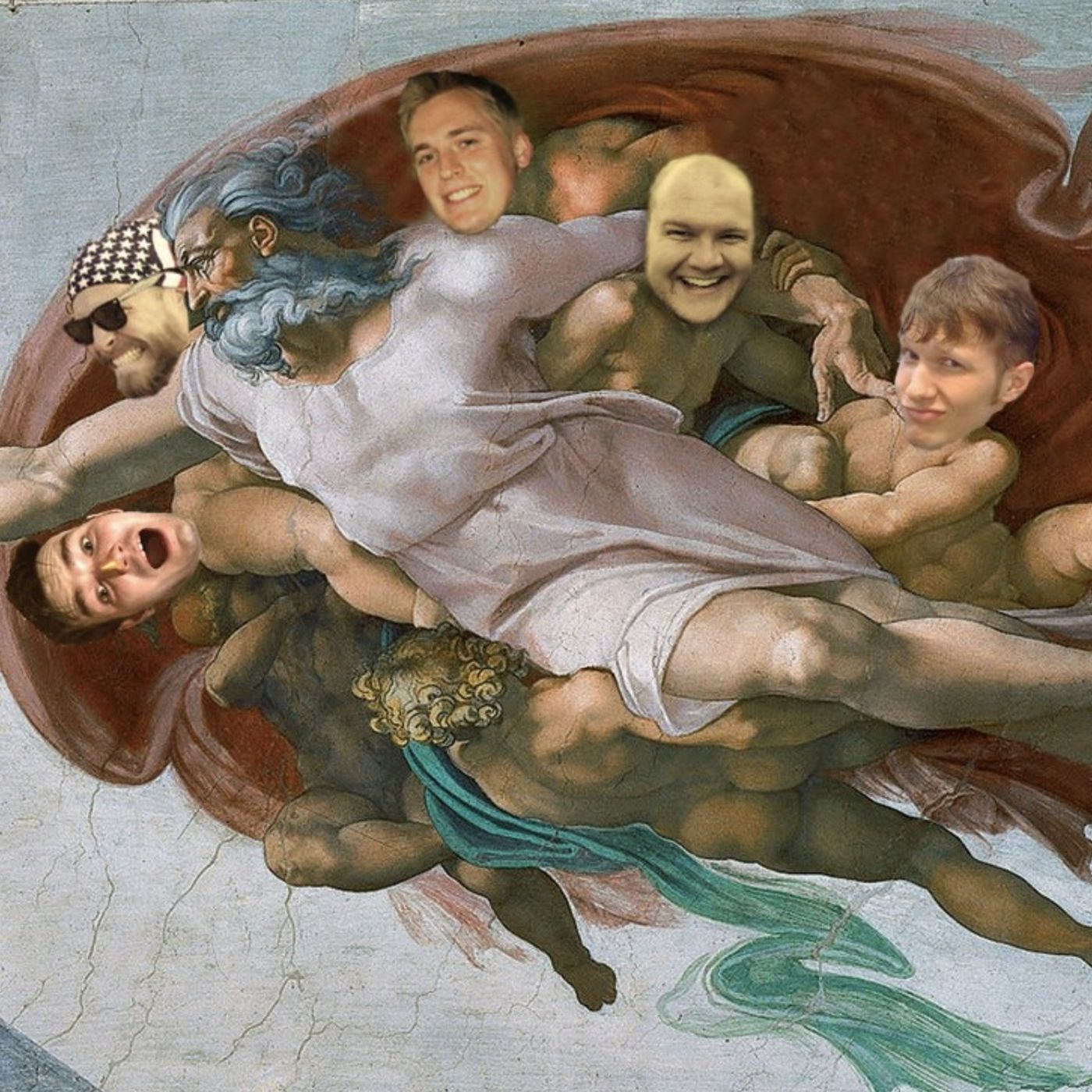 Episode 74 - TTP
Last year
4113
This week we bring on the long-awaited and mysterious 5th member of our ancient gaming guild, Chase Straight, to talk all about communities in video games. Chase tells us about the wild world of community moderation and development, and later JD roleplays as the worst gaming PR person who ever lived.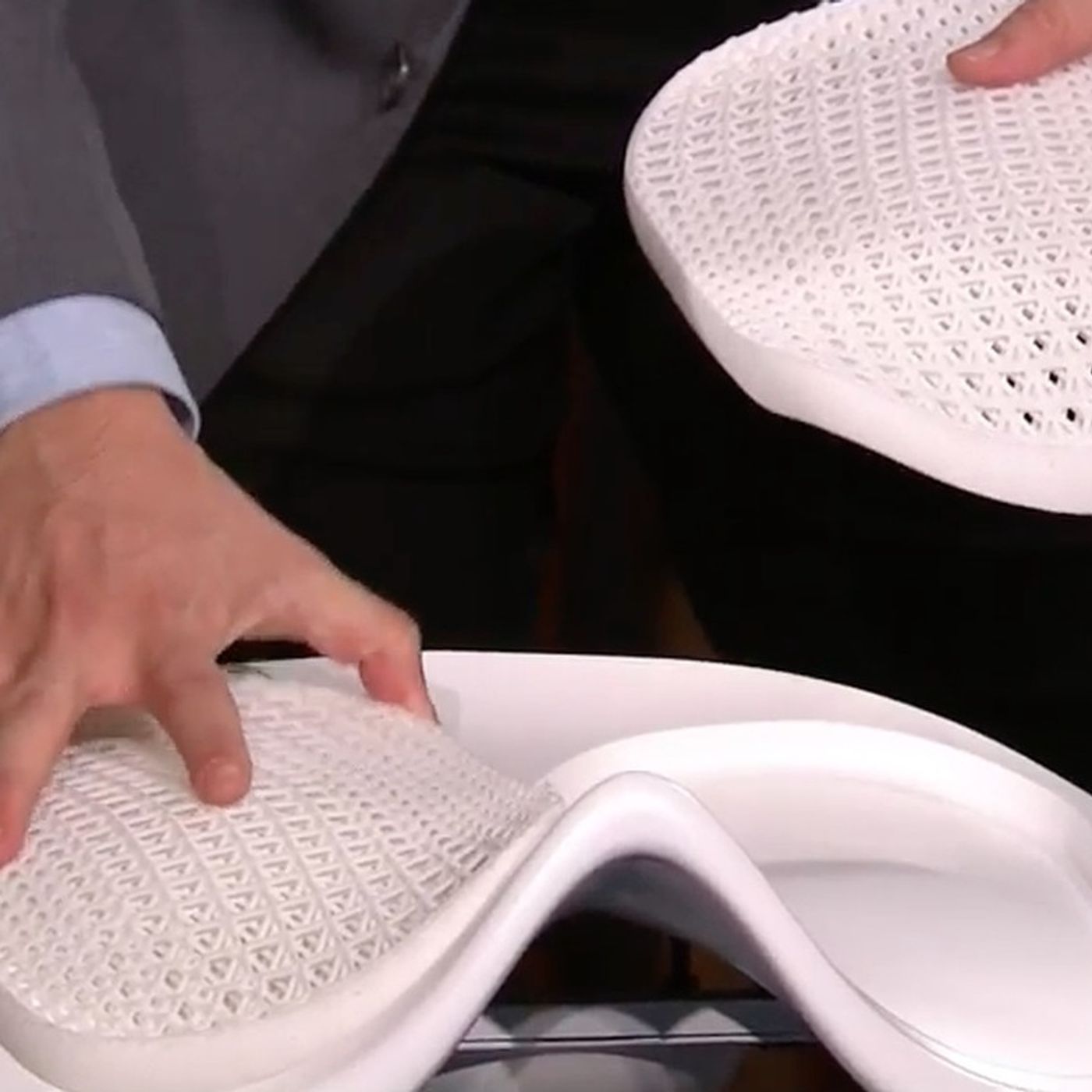 Episode 75 - IKEA Butt Consultant
Last year
4042
This one goes out to all the animal lovers. Whether it's a mount, a pet, or something to hunt, animals are a huge part of video games. We get into it with a 2v1 about killing animals in games, then later talk mounts in Love it, Leave it.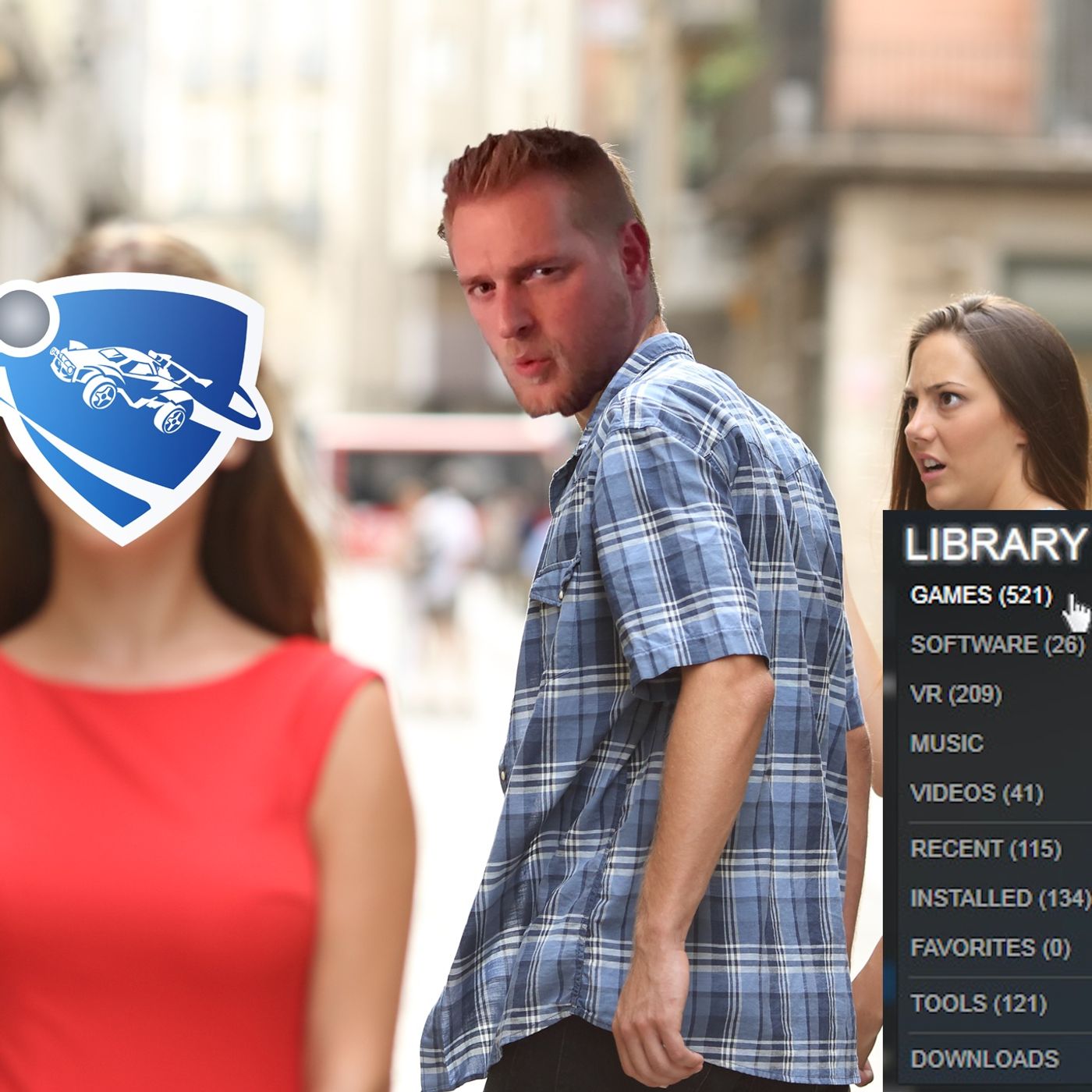 Episode 76 - Fancitroids
Last year
4529
This week is all about our ol' reliable habits in gaming - from our go-to gaming snacks to the games we keep coming back to. Spencer and Peterson review the new Call of Duty battle royale mode and JD reviews Undertale. Oh and Peterson gives kudos to the worst NFL team in history.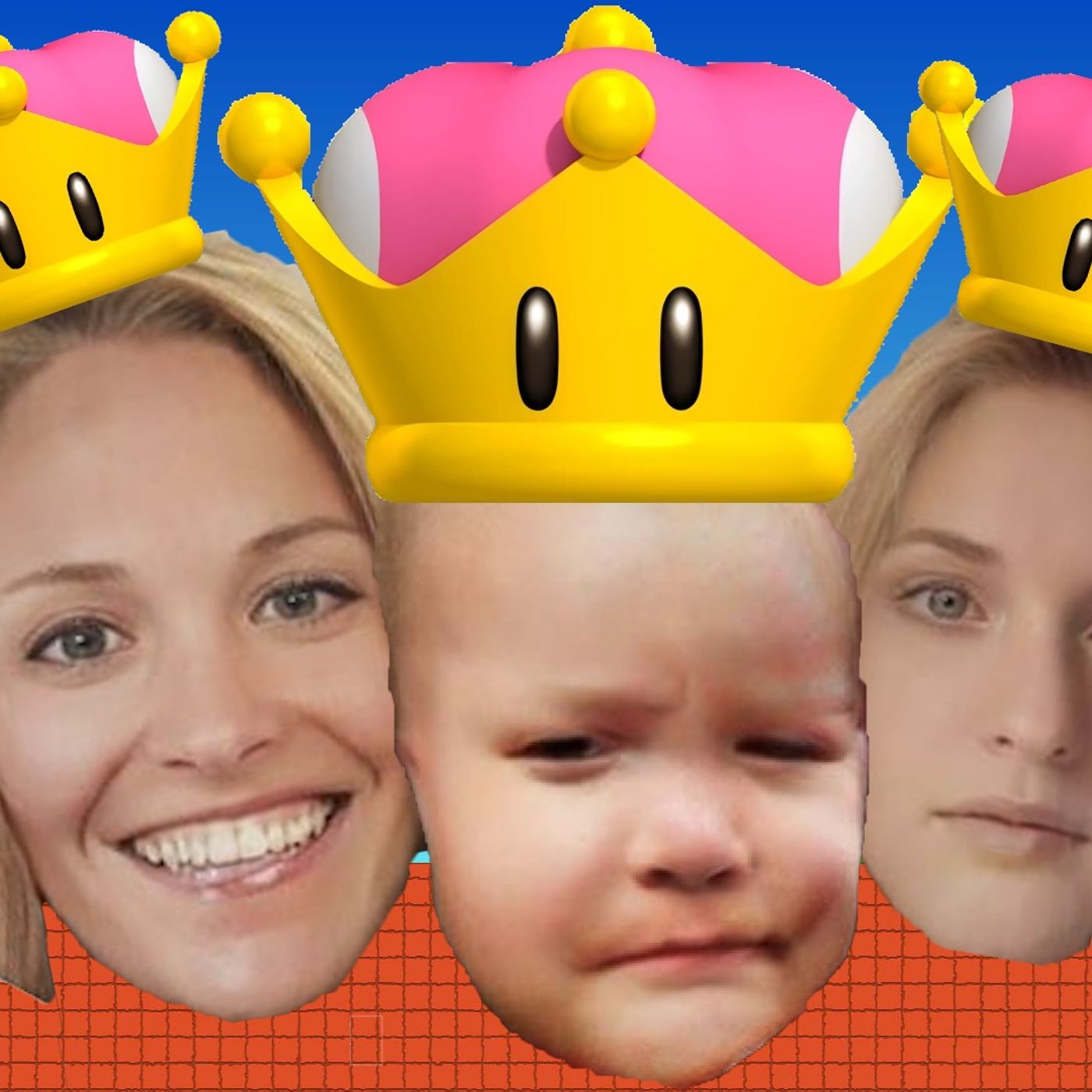 Episode 77 - This Just In
Last year
4110
D tries out his best Orson Welles impression as we run through all the latest news in the video game industry. We do a rundown of review scores, talk way too long about Bowsette "art", and dig into the layoffs at Telltale. Stick around for a Dice of Destiny reroll after JD reviews the haunting indie game, Undertale.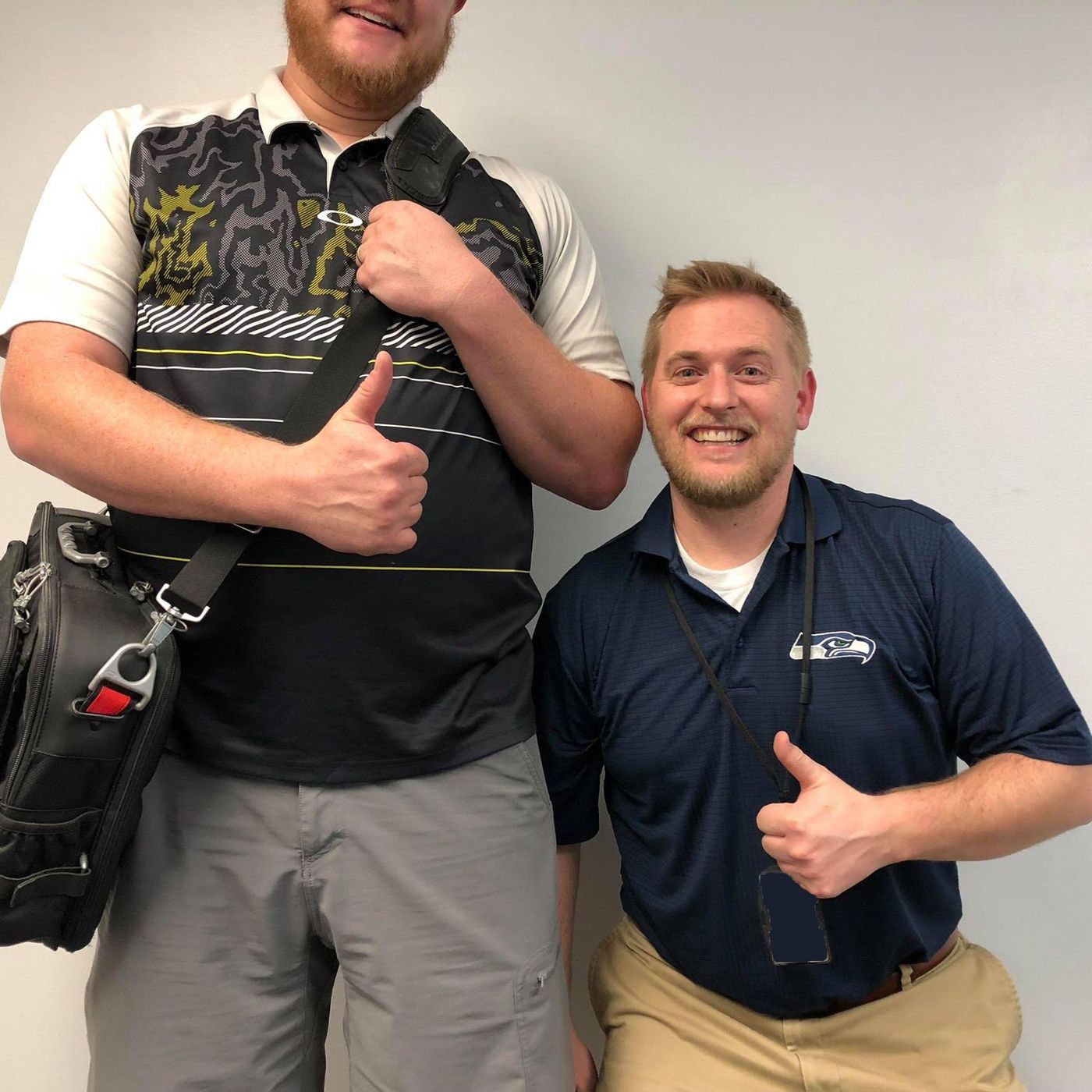 Episode 78 - Listener Questions VII
Last year
4251
Planning episodes is hard, which is why this week we turned the planning over to our listeners. We field your questions on everything from our favorite game studio to Peterson's height. And stick around for Peterson's Dice of Destiny review of The Messenger!
Episode 79 - First to Durst
Last year
5179
This week we welcome back Dani Powers to the studio and introduce her to our obsession with Fred Durst. We give a preview of this month's amazing gaming lineup and then we get into some hysterical Halloween content, including Crew, Carry Kill - Monster Edition and JD's debut of 2 Deets and a Deceit.
Episode 80 - Why are there so many daggers?
Last year
3943
This week we sit down with Jake Williams, owner and founder of Salt Lake Gaming Con to talk about time in video games. We do Good, Bad, Ugly of time in games, biggest time wasters and games, and get some awesome behind the scenes of what it's like to run a gaming convention.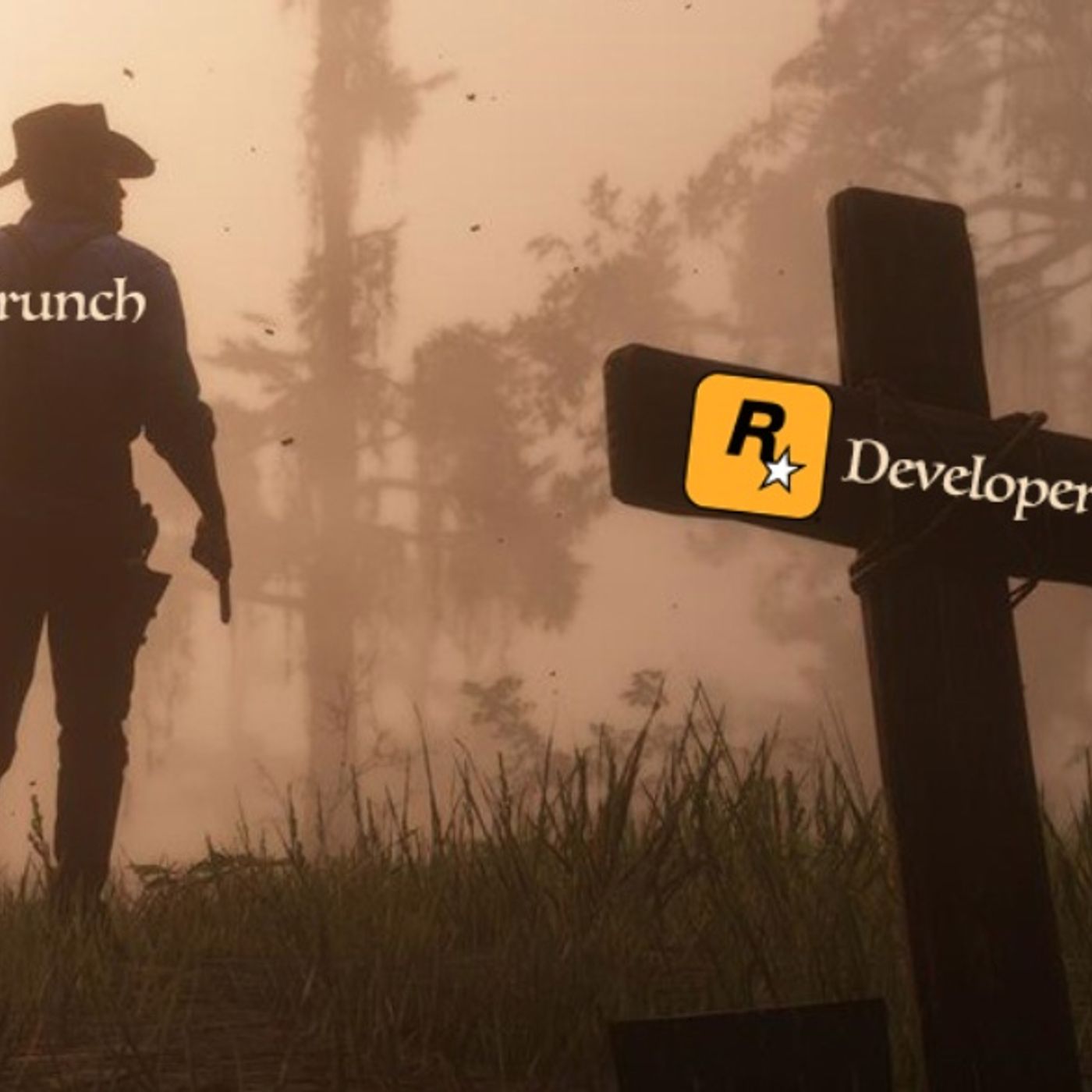 Episode 81 - Forptza and Rockstar Crunch
Last year
5156
You guys requested more game reviews and this week you're gonna get it. JD reviews Breath of the Wild (FINALLY), Spencer and Peterson review Forza Horizon, and Peterson reviews a few MMOs that he absolutely hated. We also get into a good fight about overtime at Rockstar; stick around to hear JD tell you how to turn your Facebook feed into nothing but video game memes.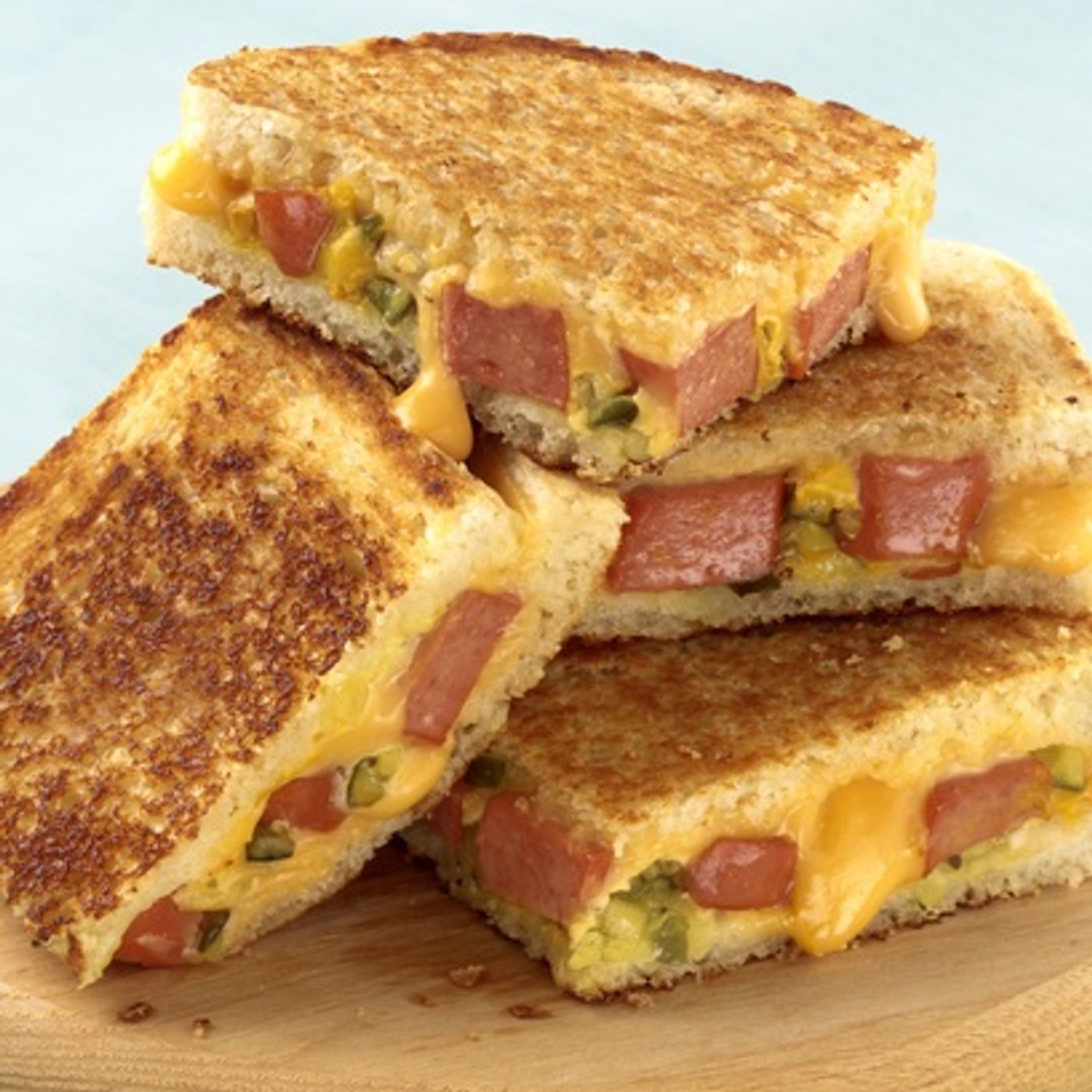 Episode 82 - A subspecies of hot dog
Last year
4468
This week is all about open world games. We give our burning hot Red Dead Redemption 2 first impressions, talk about what we love and hate about open world games, and reminisce about our first experience with an entirely open video game. And we also argue about the definition of sandwich, which you don't want to miss!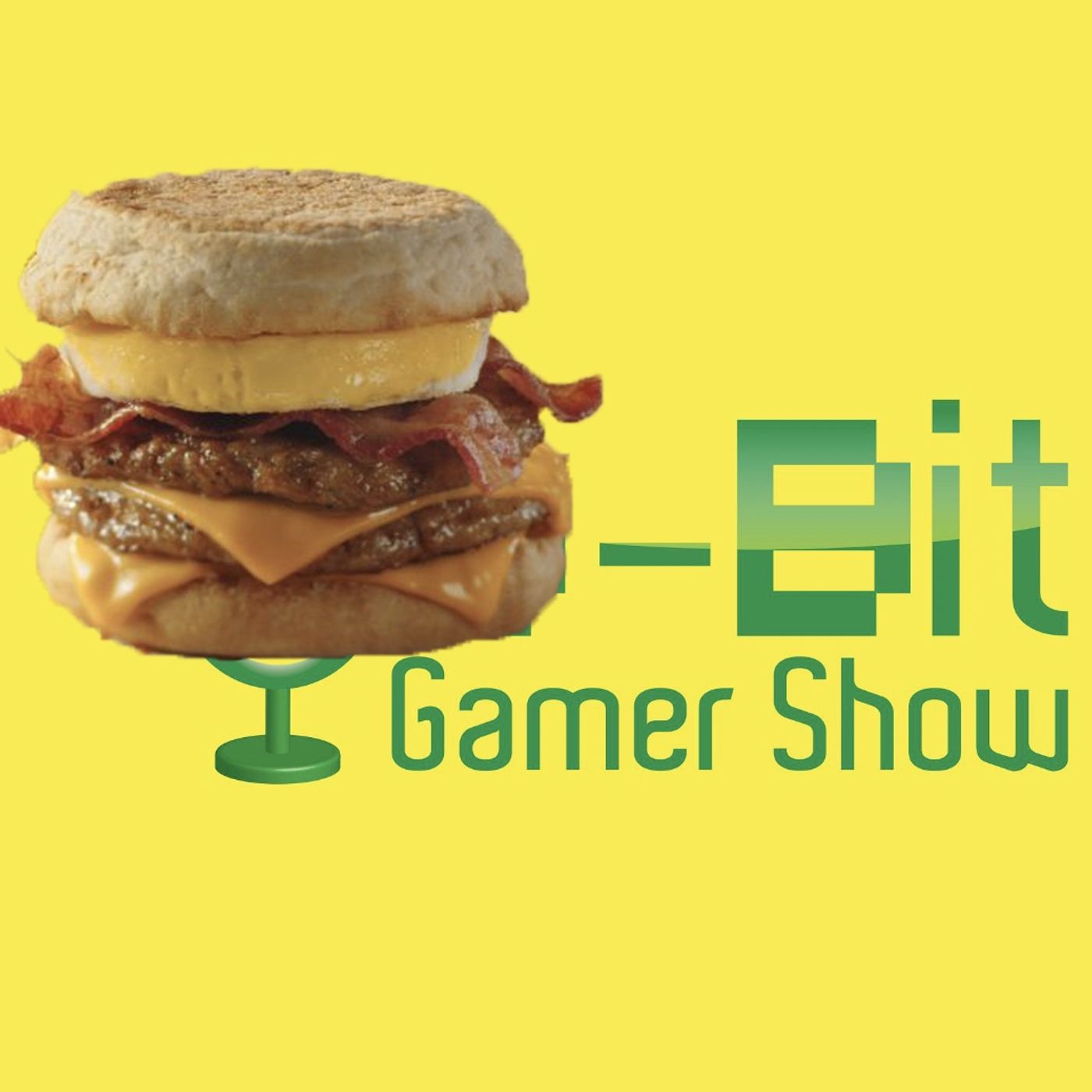 Episode 83 - JD's McD's Haxx
Last year
4767
This week is all about status effects and drugs in video games. We talk about the good, bad, and ugly of status effects and then wonder which game characters we would be better off high. Oh and of course we talk about McDonald's Q3 earnings call and their new Triple Breakfast Stacks.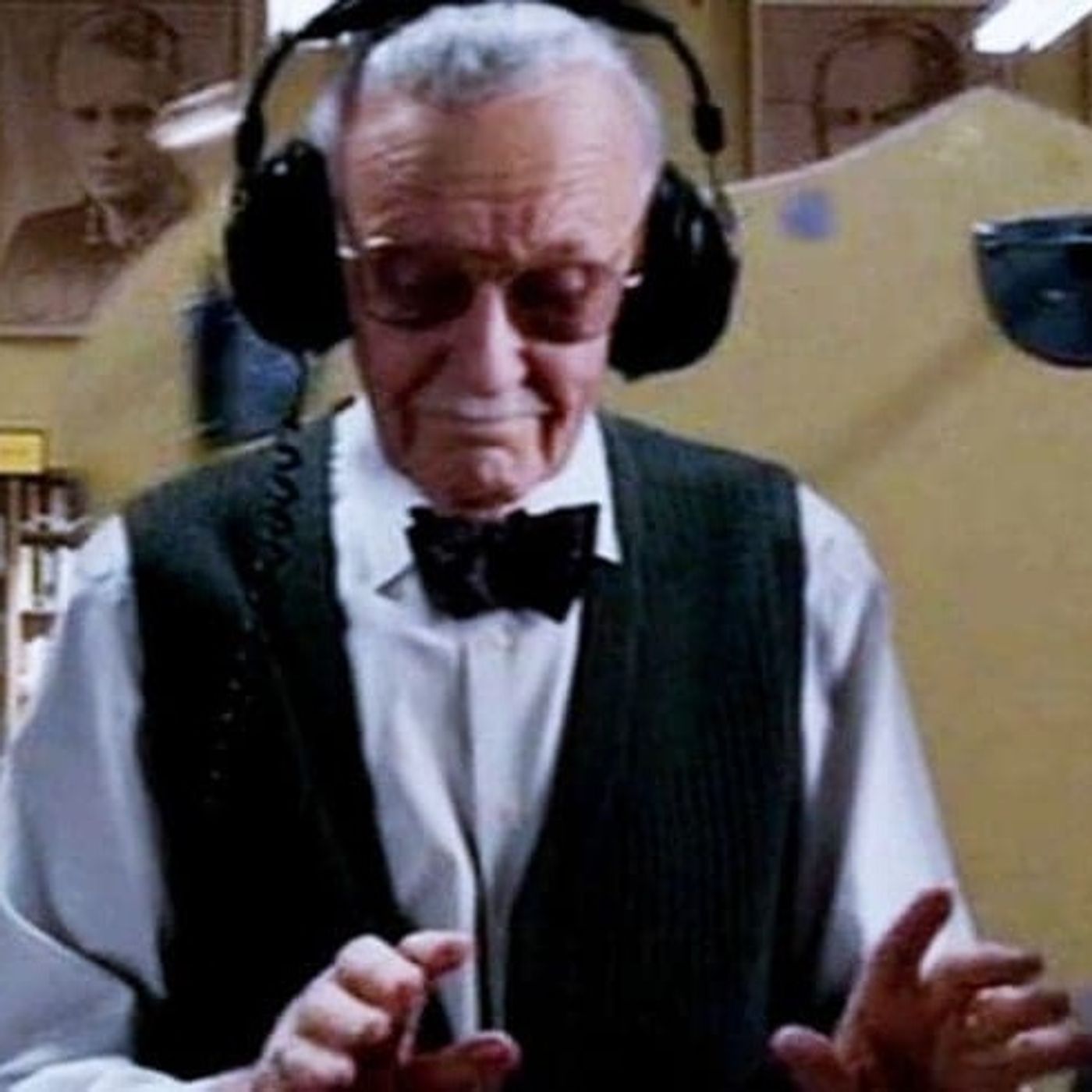 Episode 84 - 3-bit Road Rage
Last year
5360
This week we pay homage to the legendary Stan Lee, father of Marvel Comics. We reminisce about our introduction to Marvel, beg game developers to make our favorite comics into a game, and play JD's latest version of 2 Deets and a Deceit. Oh and we finally get to Spencer's CoD Black Ops 4 review.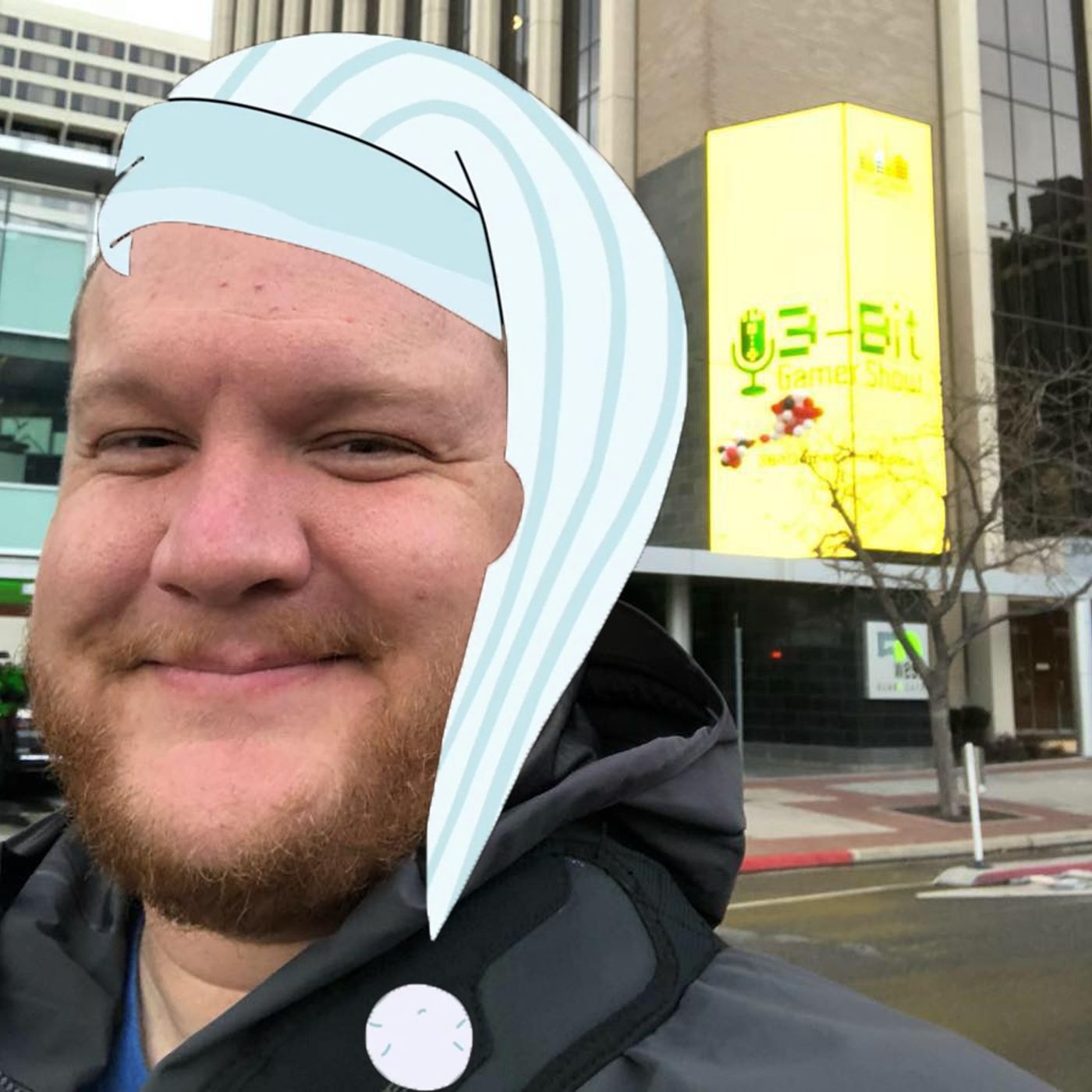 Episode 85 - Easter in November
Last year
2954
This week is all about one of the most delicious treats in video games - easter eggs! We talk the Good, Bad, and Ugly of easter eggs, Be Kind, Rewind back to our first easter eggs, and JD quizzes Peterson and Spencer on their hidden gaming knowledge.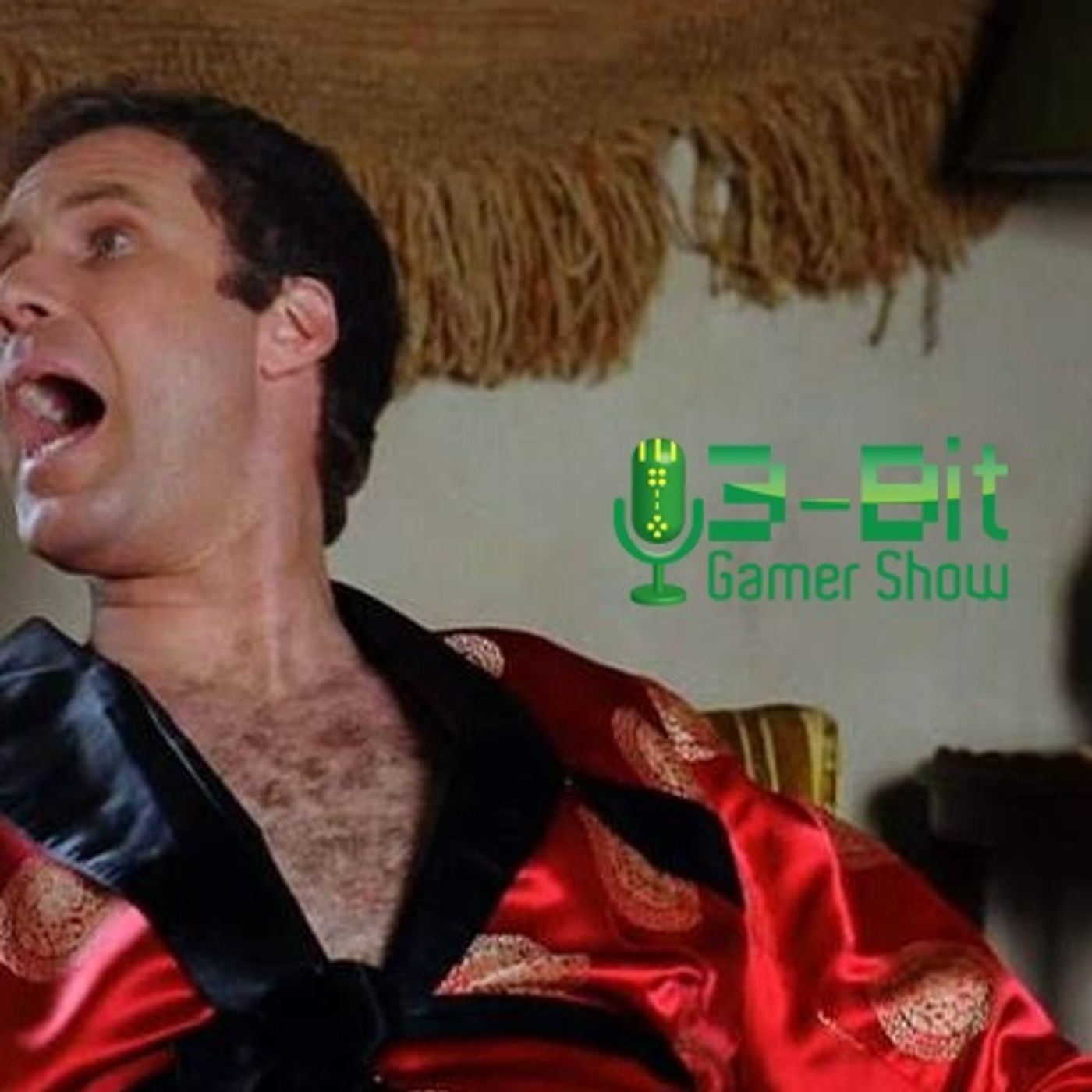 Episode 86 - MOM! More V-Bucks!!
Last year
4528
If you haven't gotten gifts for all the gamers in your life just yet, this sode is for you. We play a very special Reindeer Games: Christmas Edition, Be Kind Rewind back to our favorite gaming childhood Christmas gifts, and Peterson reviews his latest obsession, Streets of Rogue.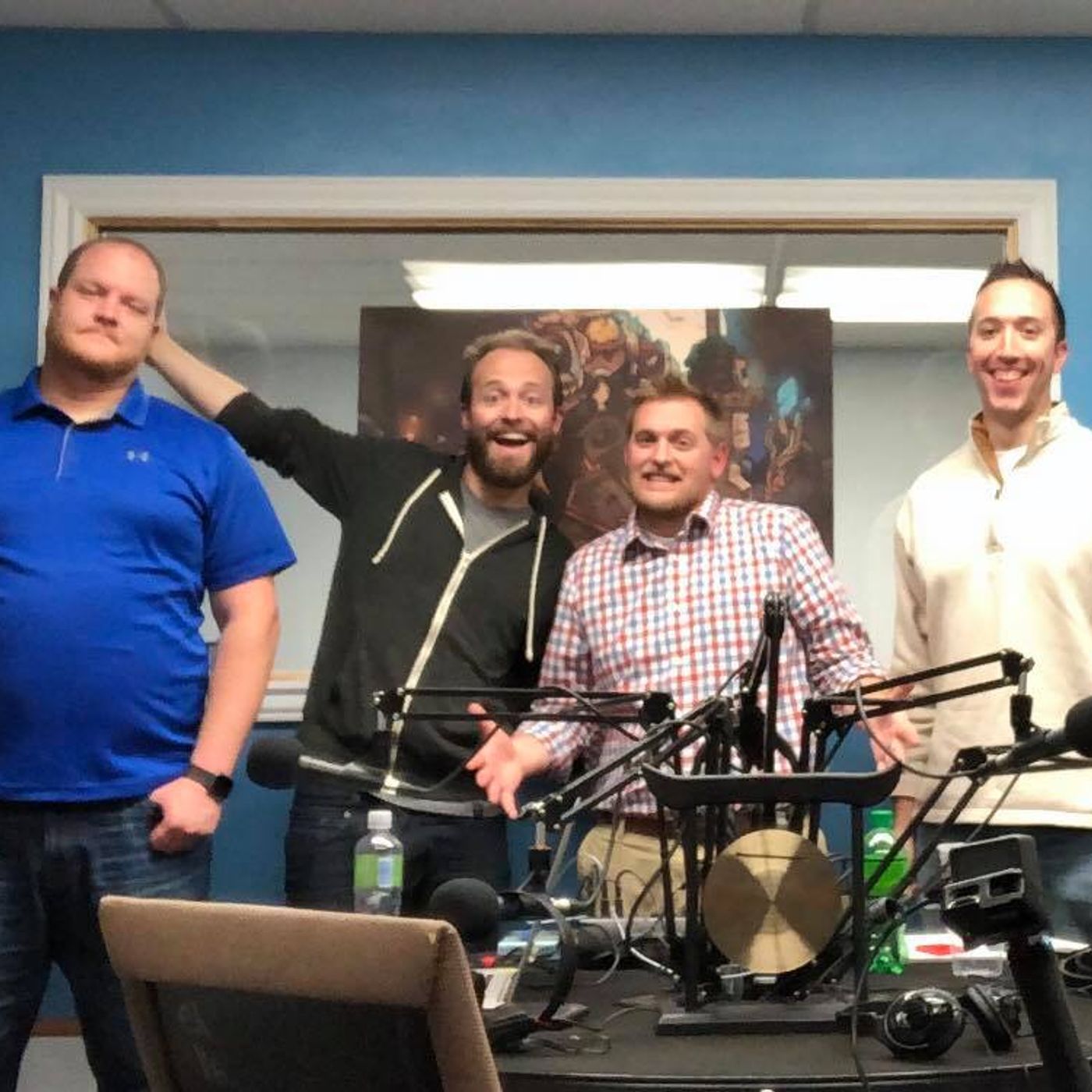 Episode 87 - A Healthy Amount of Gorilla
Last year
4503
This week we sit down with Aaron Walth of Tasty Minstrel Games to chat about Battlefield V and his holiday tabletop game gift guide. We also discuss weather in games and Peterson reveals his Dice of Destiny RTS pick.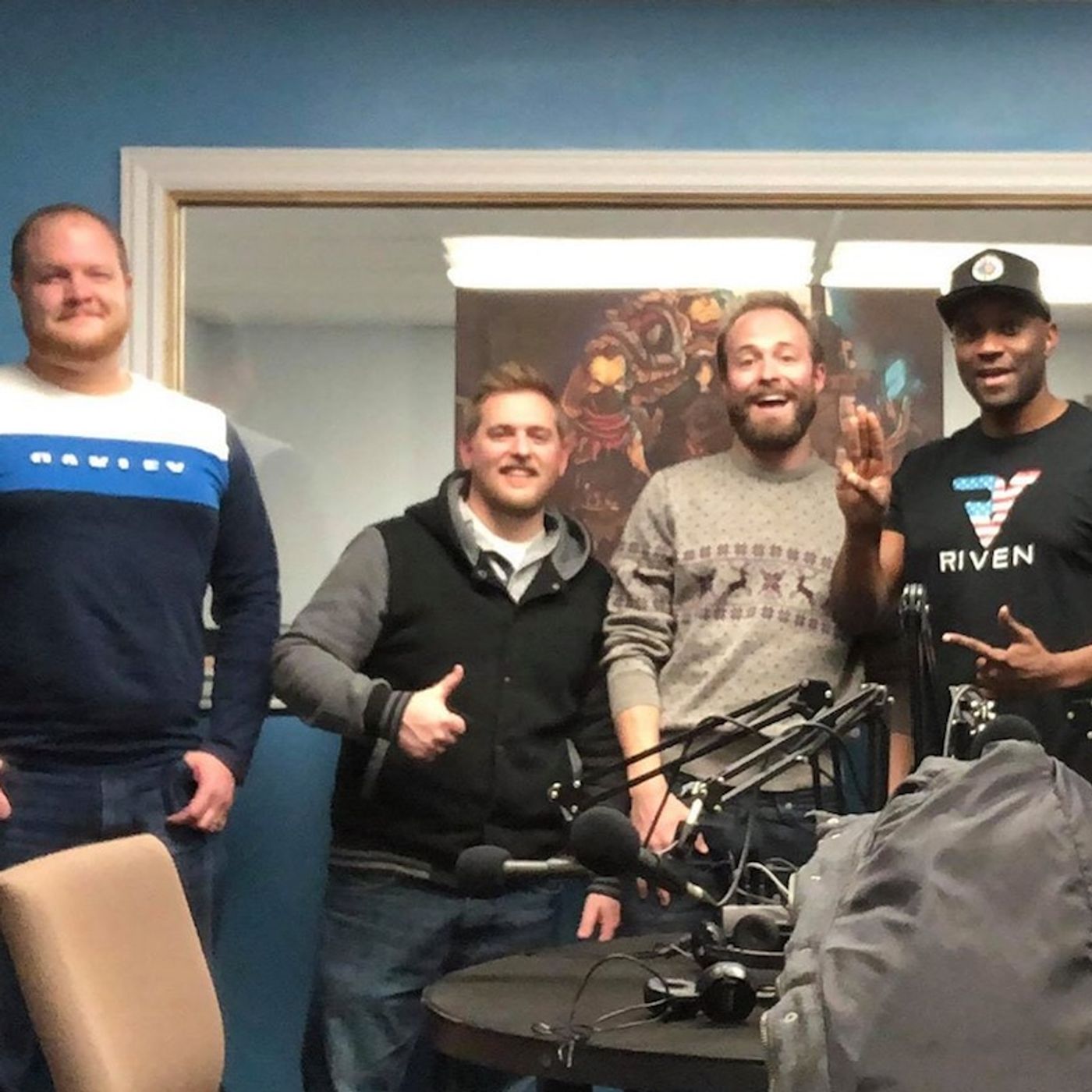 Episode 88 - Blursties 2018 pt. 1 ft. Jay Whittaker
Last year
5126
It's the most wonderful time of the year, so of course we've gotta talk about the worst of the year in our annual Blursties awards. For part 1, we invite on comedian Jay Whittaker, who tries valiantly to resist our natural negativity. We nominate our biggest disappointments, worst names, most overrated games, and our least favorite characters of 2018.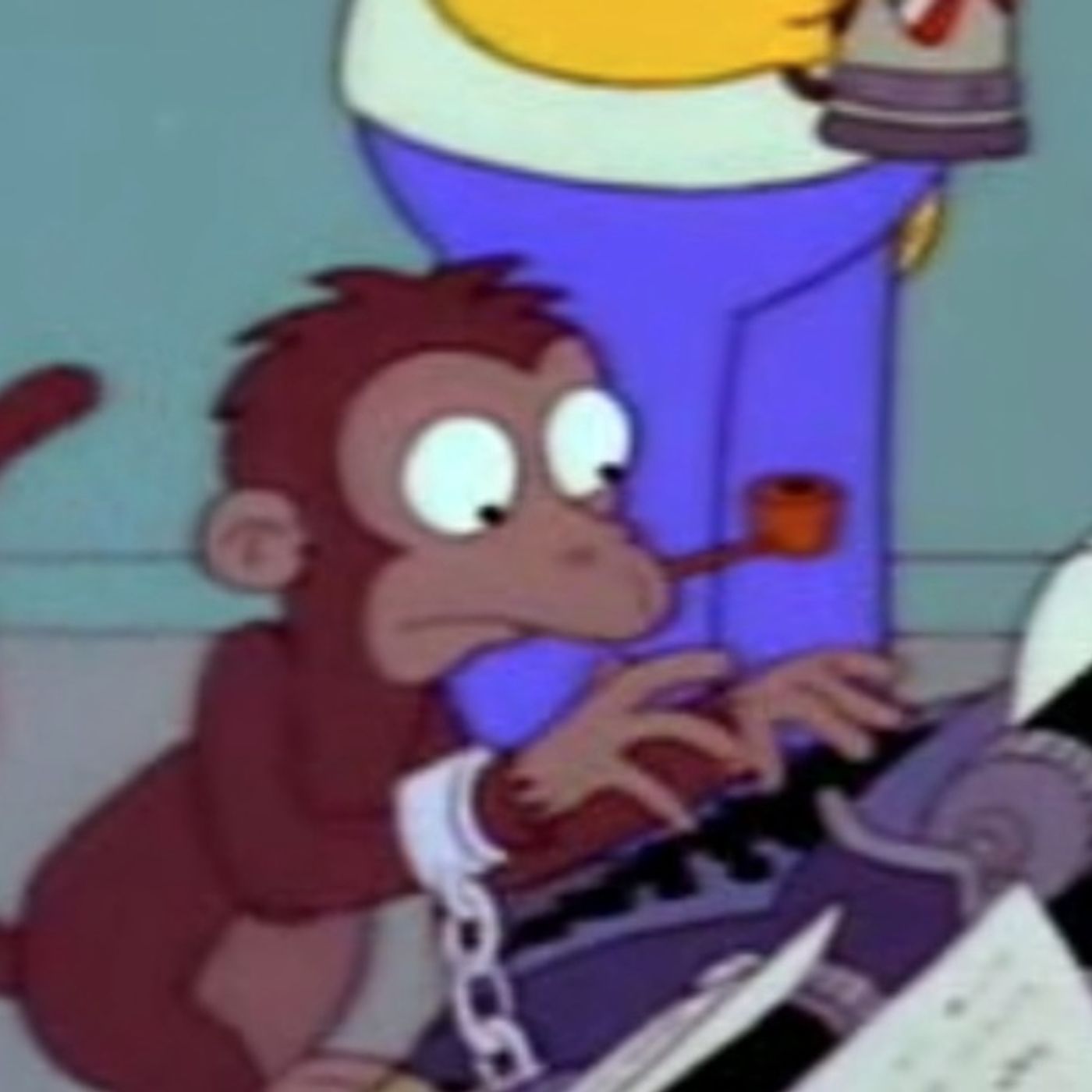 Episode 89 - Blursties 2018 pt. 2
Last year
5344
This week we wrap up our annual worst of the year awards show with our nominations for worst studio, sequel, decision, writing, launch, and gamer rage. Peterson gets kudos for a new cereal recommendation, Spencer puts the podcast on blast, and JD sings Smash Mouth - it's the perfect way to end 2018.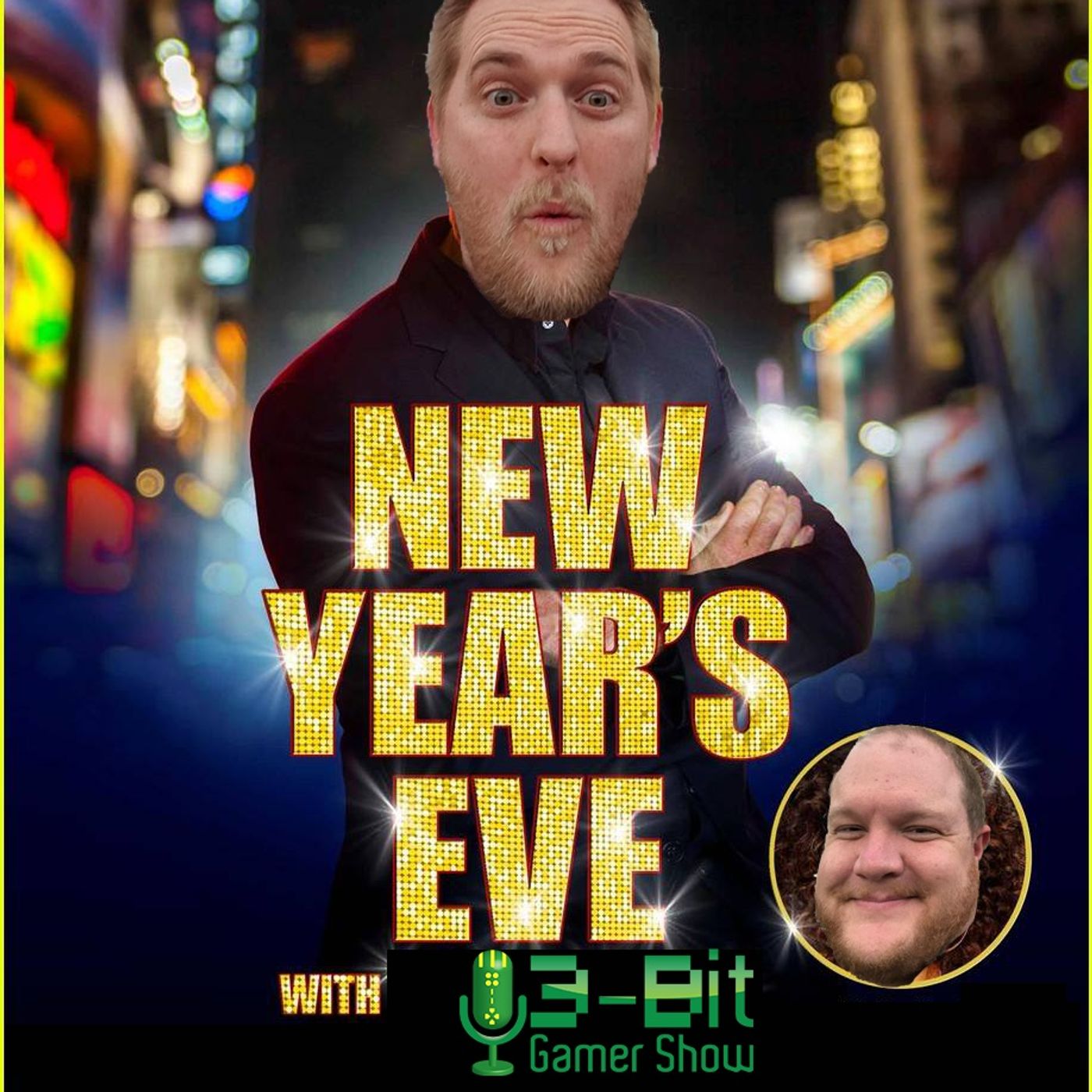 Episode 90 - Blasting Some Bard-pop
Last year
4296
This week we prepare for the new year by talking about our 2018 GOTYs and our 2019 New Years resolutions. JD reviews Last of Us after beating it in under a week, and Peterson gushes over his Dice of Destiny game.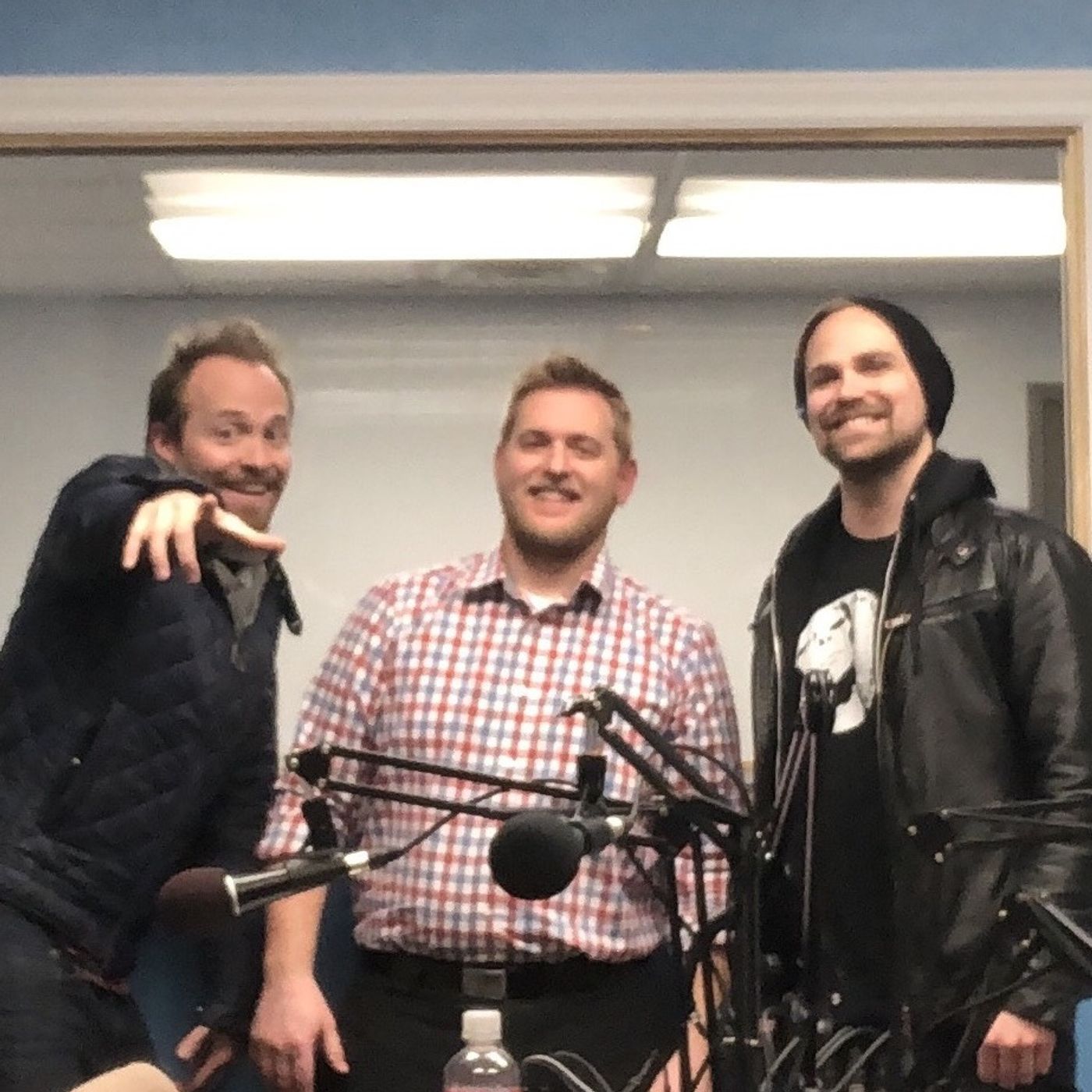 Episode 91 - Falling off Brooms ft. Tyler Hamill
Last year
4742
This week is all about the most under appreciated part of video games - animation! We invite on Ubisoft Sr. Gameplay Animator Tyler Hamill to learn us all about what goes into animation in games. We talk about falling off brooms in The Sims and why Hamill spends so much time staring at his hands. And JD makes a Dice of Destiny MOBA pick!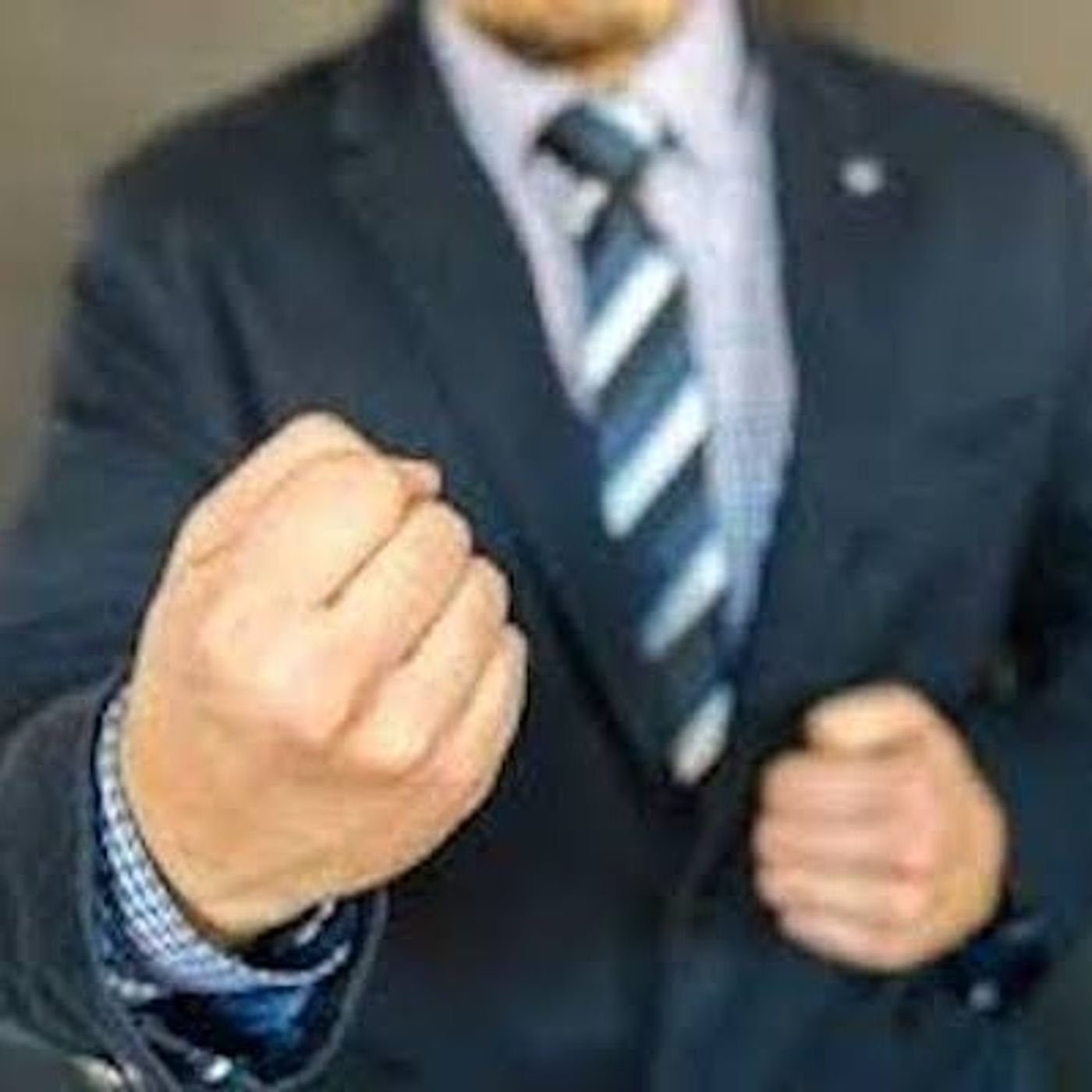 Episode 92 - A Buttercup for Riot
Last year
4831
You listened, you laughed, you voted, and 2018's Blursties results are in! After bidding farewell to 2018, we make some insane predictions about 2019 and talk about what has us most excited for the upcoming year.
Episode 93 - Grand Theft Hoskins ft. Dani Powers
Last year
5124
This week we welcome back Dani Powers to take your listener questions! We talk about some amazing video game mashups, our biggest gaming regrets, adapting games into TV series, and Dani tells us about the alternative controller game she's working on (spoiler: it's set in space).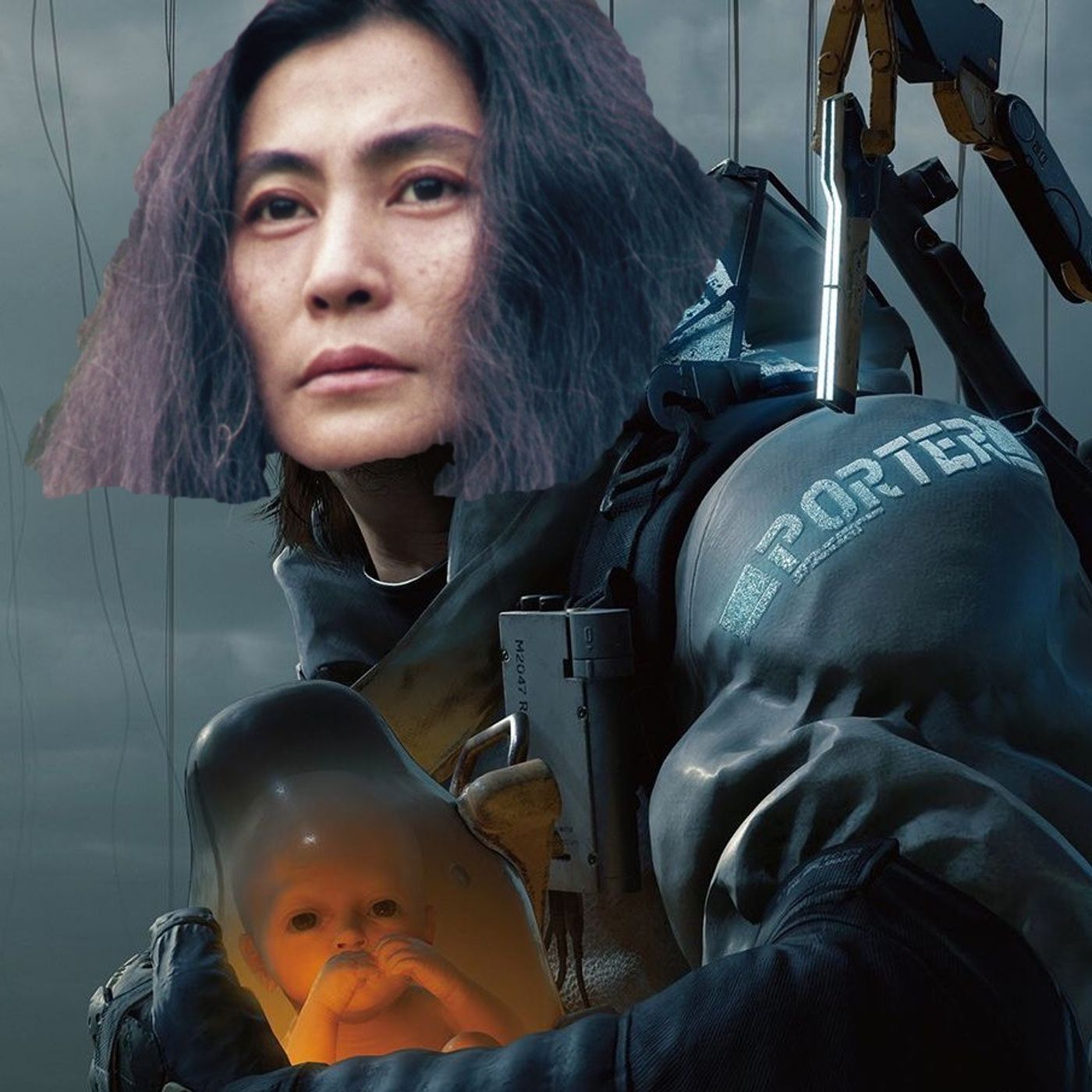 Episode 94 - The Yoko Ono of Video Games
Last year
4267
This week is all about how AAA studios are killing the gaming industry. We discuss which devs would benefit from decoupling from their publishers, talk about what studio we want to make a Star Wars game, and then break down why indie developers are the only hope to save video games. And JD makes an argument that Hideo Kojima is the Yoko Ono of the games industry.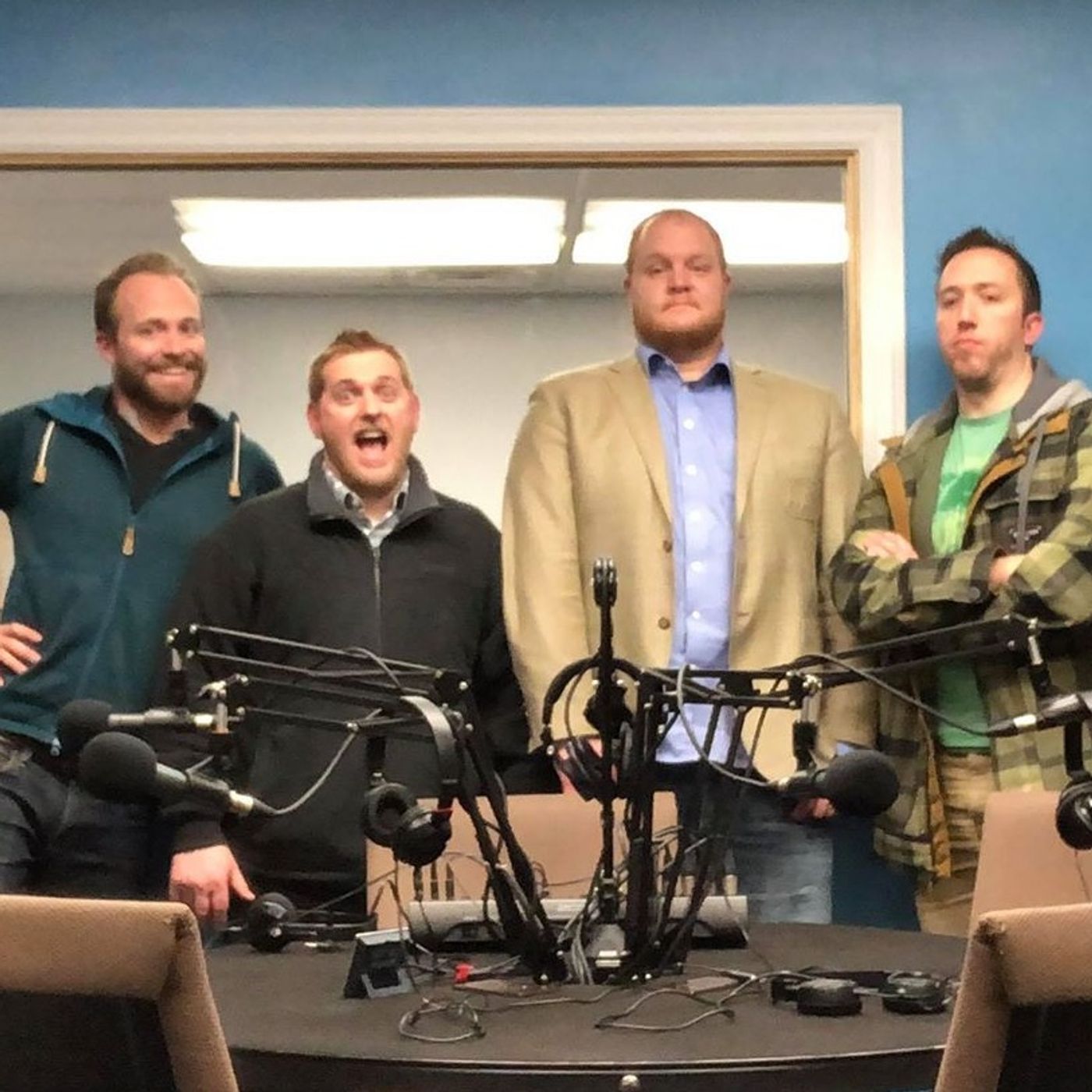 Episode 95 - Yellow 5 and Bluetooth Balls
Last year
4627
This week we invited Aaron Walth back to talk tabletop games and Frosted Flakes. We talk about what we're playing, which tabletop games should be digitized, and what goes into pimping out your games. Oh and of course we dig into the effects various food colorings have on jr. high manhood - it's very informative.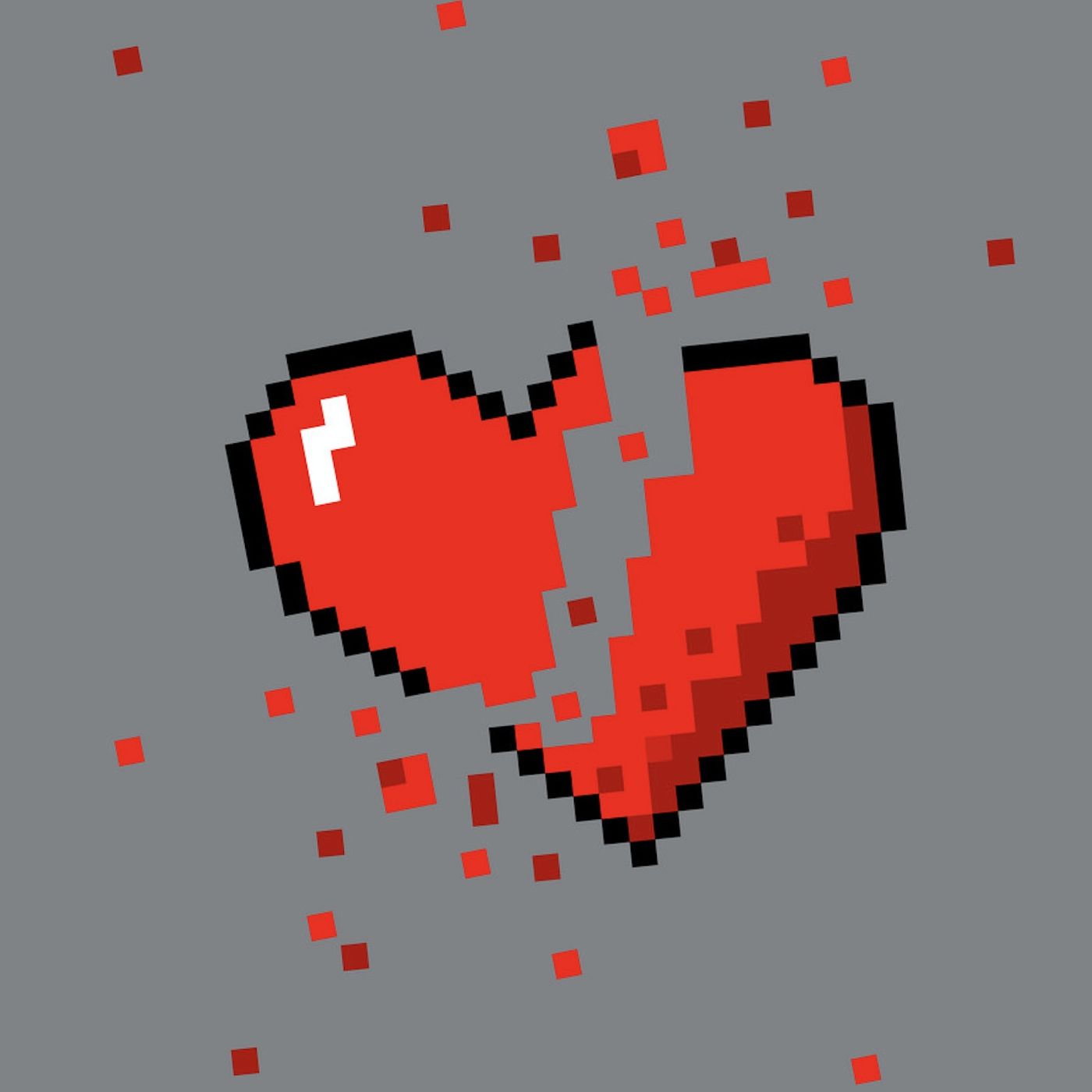 Episode 96 - Breaking Up With Your Gamefriend
Last year
5553
This week we invited Lynn back on to talk about romance in video games and there was free booze so we all got a little rambunctious. We dole out some helpful tips in case you forgot Valentine's Day, discuss the good, bad, and ugly of love in games, and compare video games to relationships. And stick around because Peterson and JD are playing Apex Legends and gush all about it in Explain the Hype.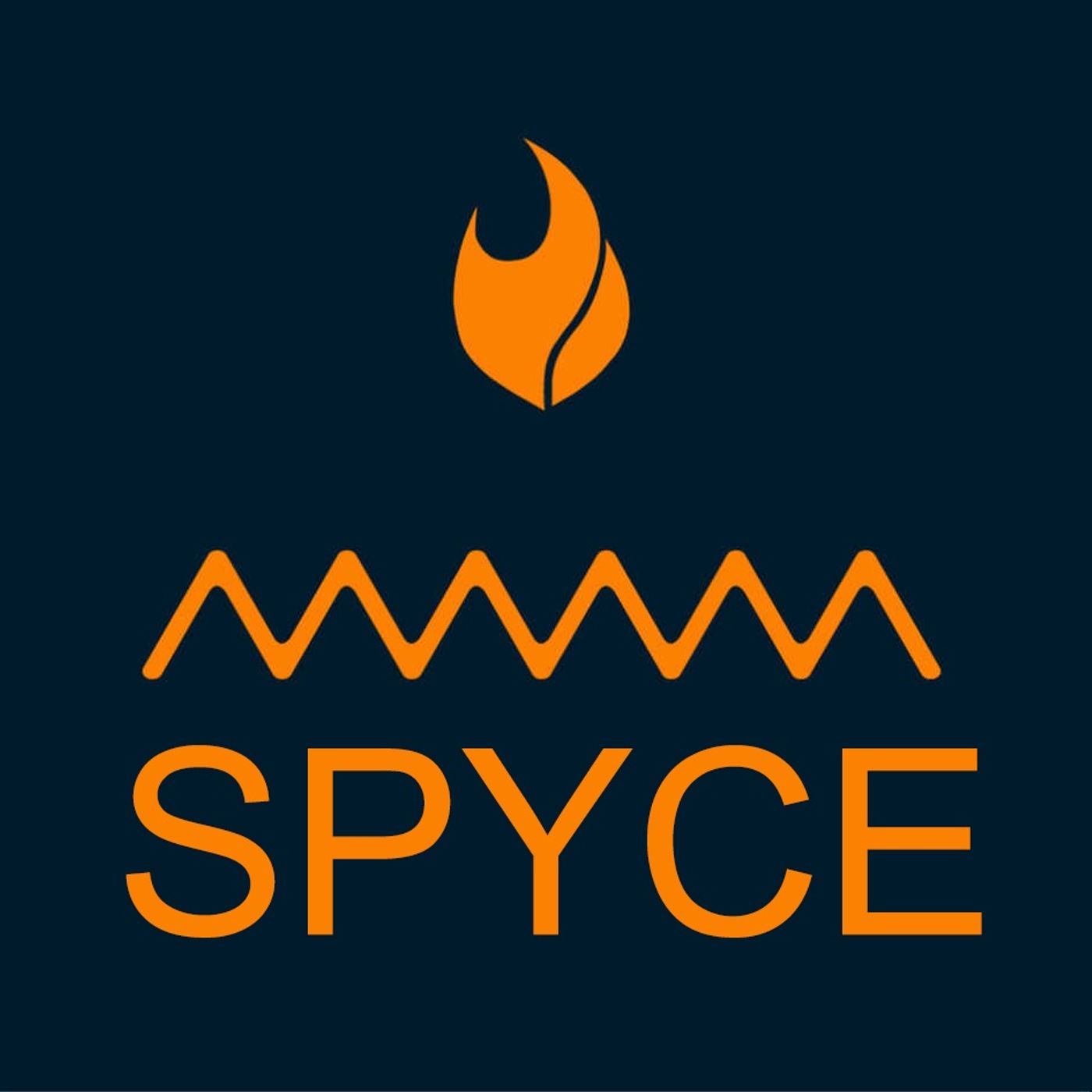 Episode 97 - Fresh Outta the Dutch Oven
Last year
5306
This week we drop some hot fire on ska, Ja Rule, Uwe Boll, and Billy McFarland in our first-ever Monday sode. We undergo relationship therapy to get over some past relationships we've had with games, Explain the Hype behind Anthem, then we build our very own Fyre Festival video game.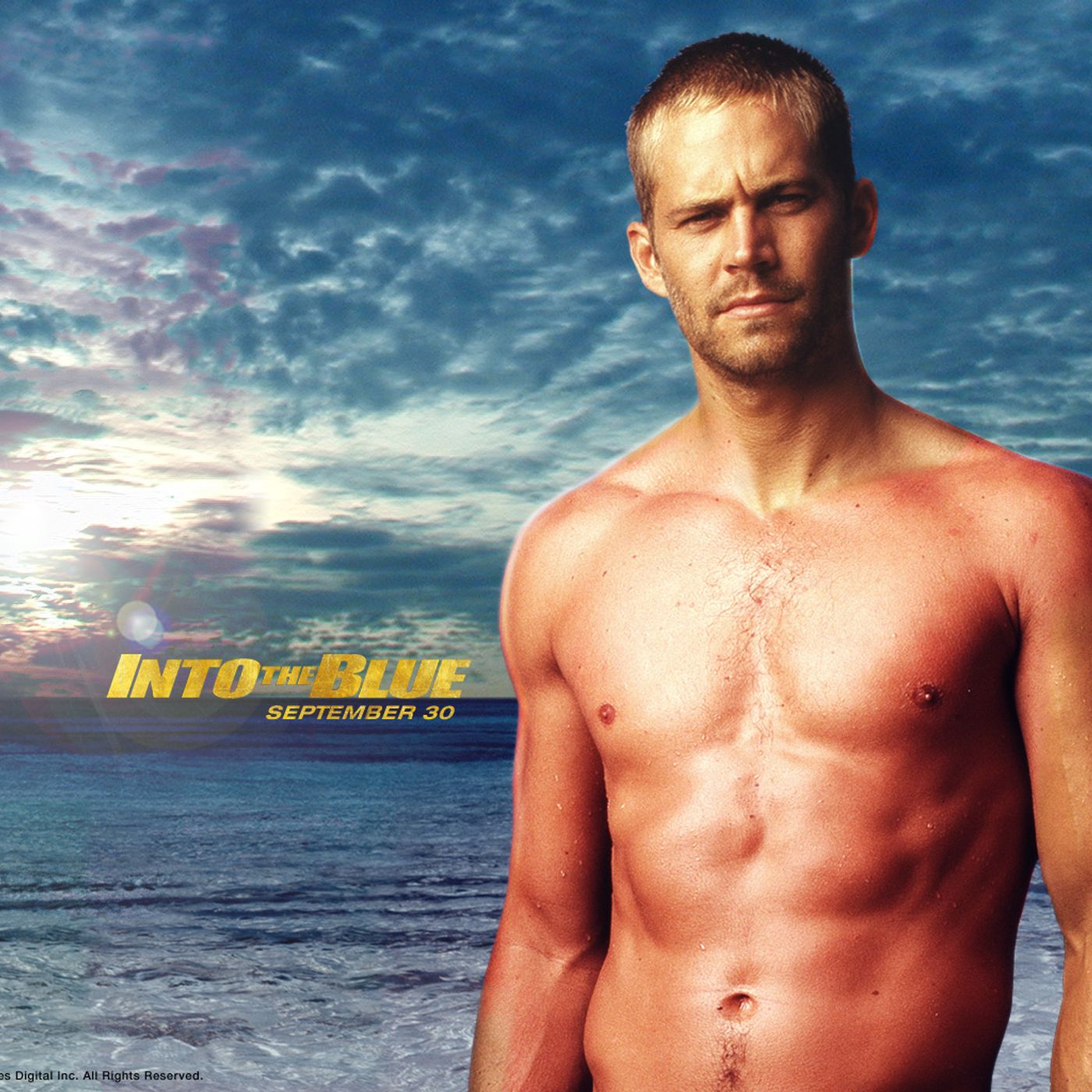 Episode 98 - 2005 Part 1
Last year
4882
This week is all about war in games so of course we talk about how to kill Voldemort, Fred Durst, Owen Wilson, 2005 Academy Award winners, Wal-Mart bin movies, and Into the Blue. It doesn't matter, just listen to it.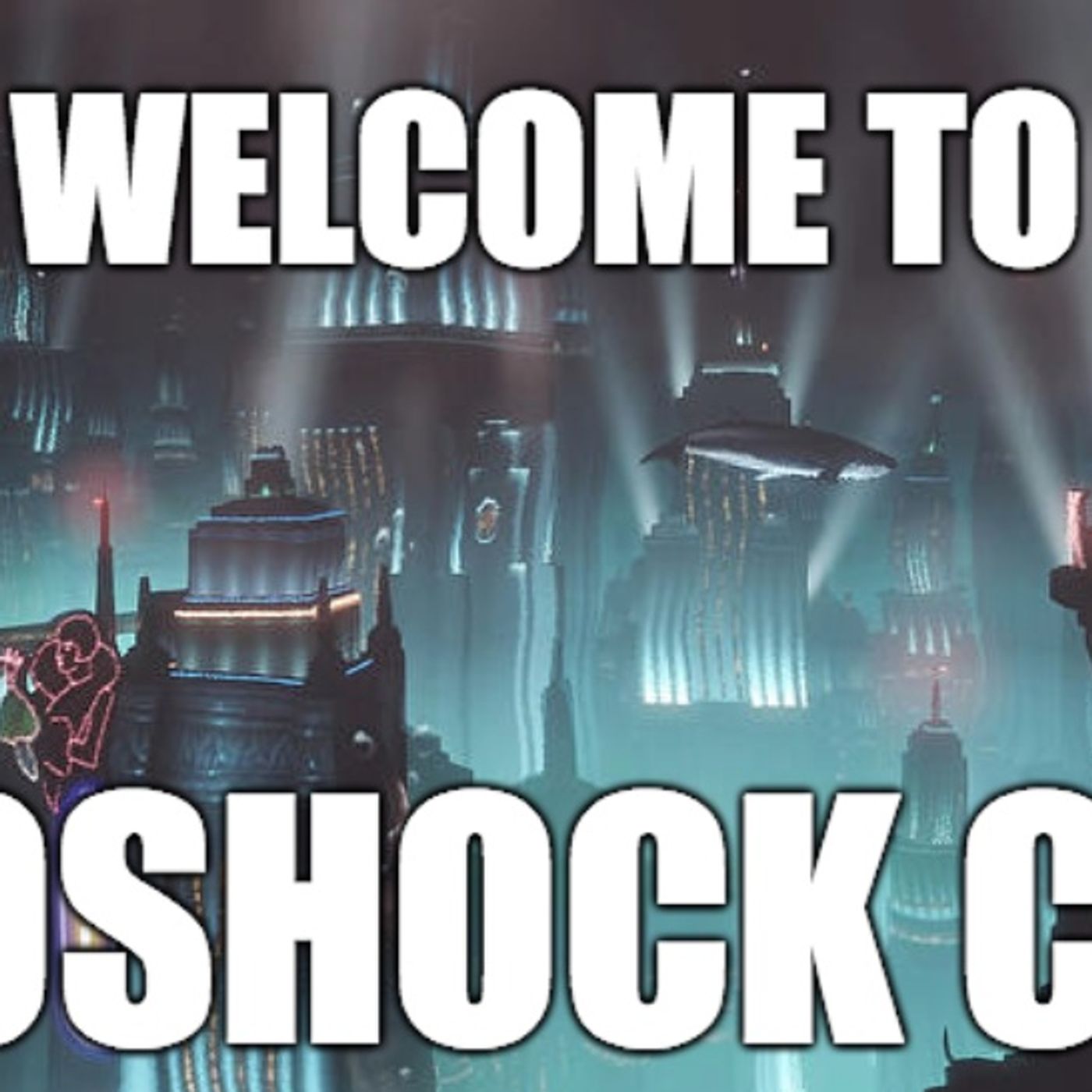 Episode 99 - A Dentist for Your Skin
Last year
3739
This week simply does not have a theme, because to be honest, this episode has been fermenting in the 3-bit Vault for the past few months and it's a little stinky. We talk about cities in games, quiz each other on games we haven't played, and reminisce about our favorite defunct gaming studios.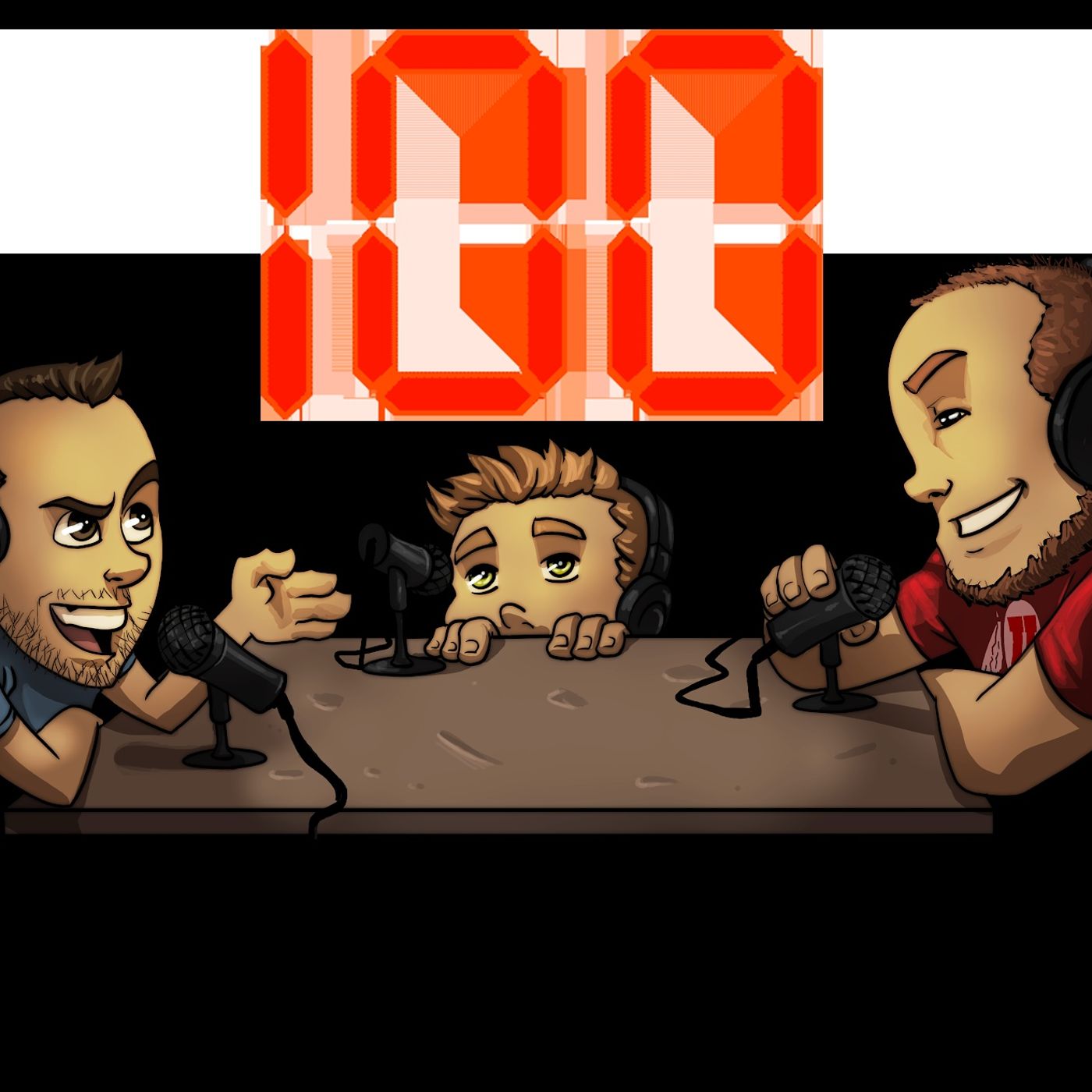 Episode 100 - The 100 Episode Megamix
Last year
3625
We finally made it to 100 episodes so we're doing a best-of clipshow! We scoured two years' worth of episodes to pick out our all-time favorite clips like the origin of our Durst love, To Catch a Prederson, TTP, and our eternal HAM argument. It's super concentrated nonsense and you're going to love it.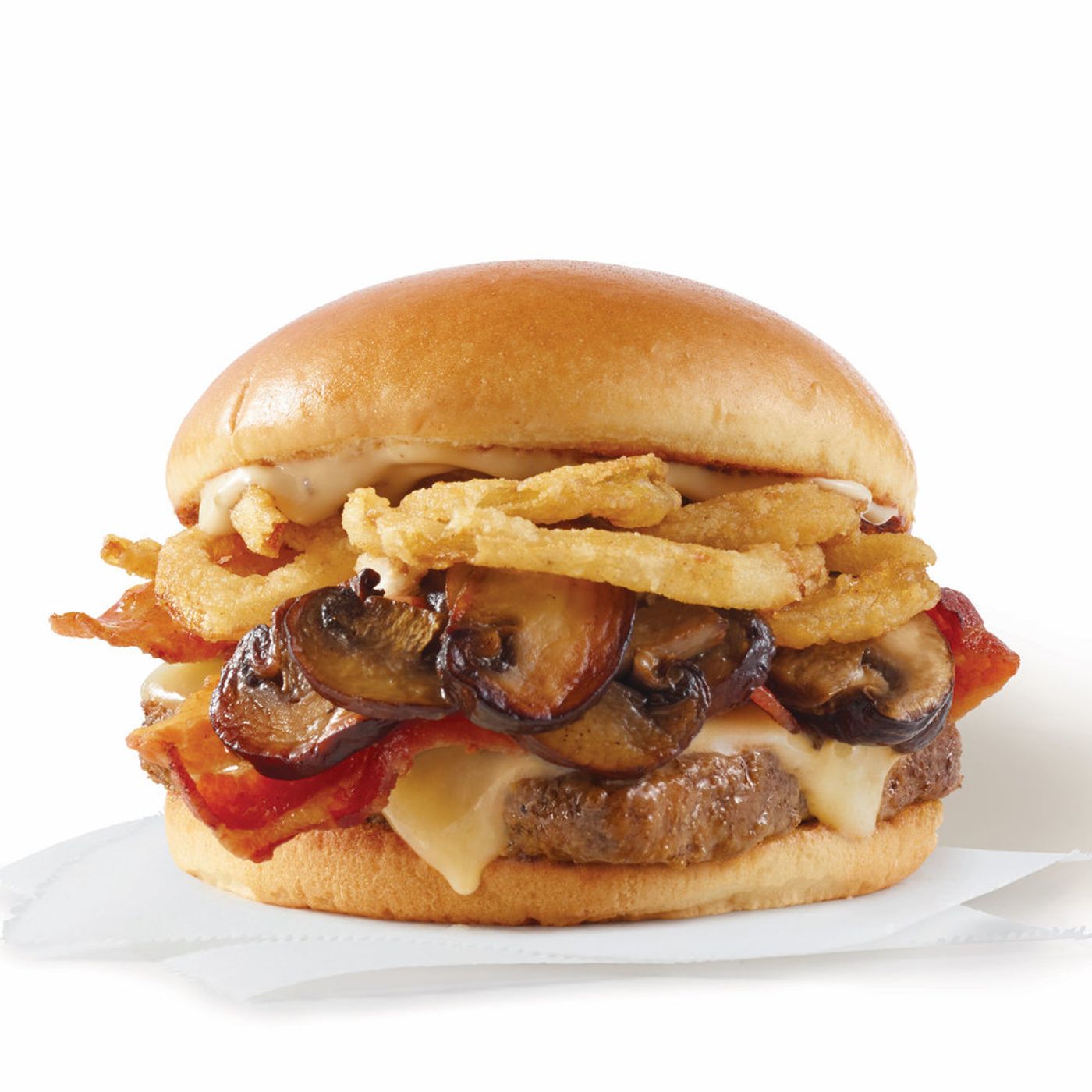 Episode 101 - An Age Gate for Fortnite
Last year
5734
This week we get back into the swing of things and talk some video games! We invited back Trent to do a post mortem on Anthem, then talk about why The Division 2 is better in literally every way. And stick around for JD's review of Stardew Valley, which has slowly taken over his life.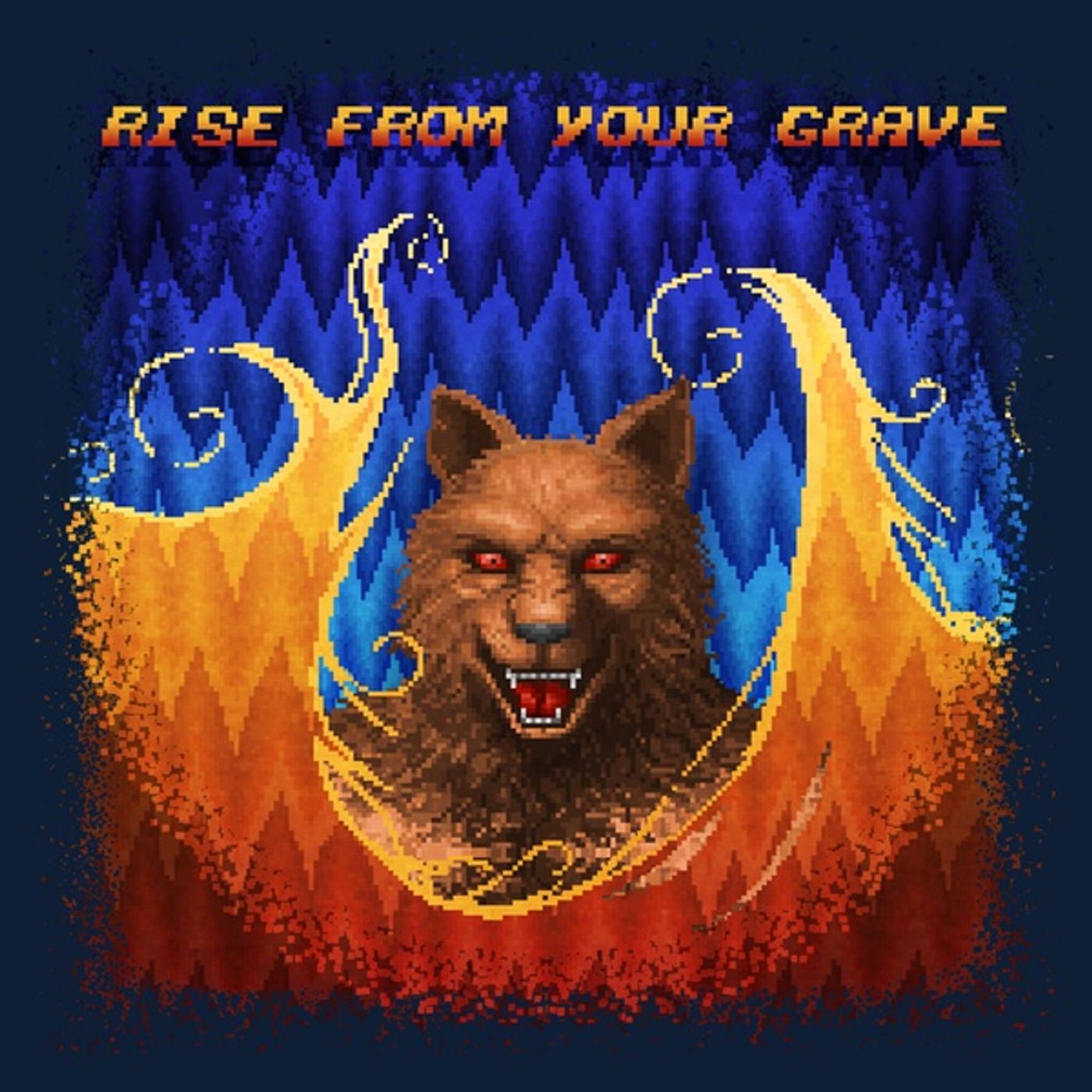 Episode 102 - JD's Baby Skin
Last year
5005
This week we dig into some gaming news with some hot takes about Google Stadia, gaming remakes, and the Video Game Hall of Fame. Listen closely to learn about the origins of the mysterious 4th Bit, Theodore. Oh and if you want to skip a gross story about JD's earwax, skip ahead to 7:54.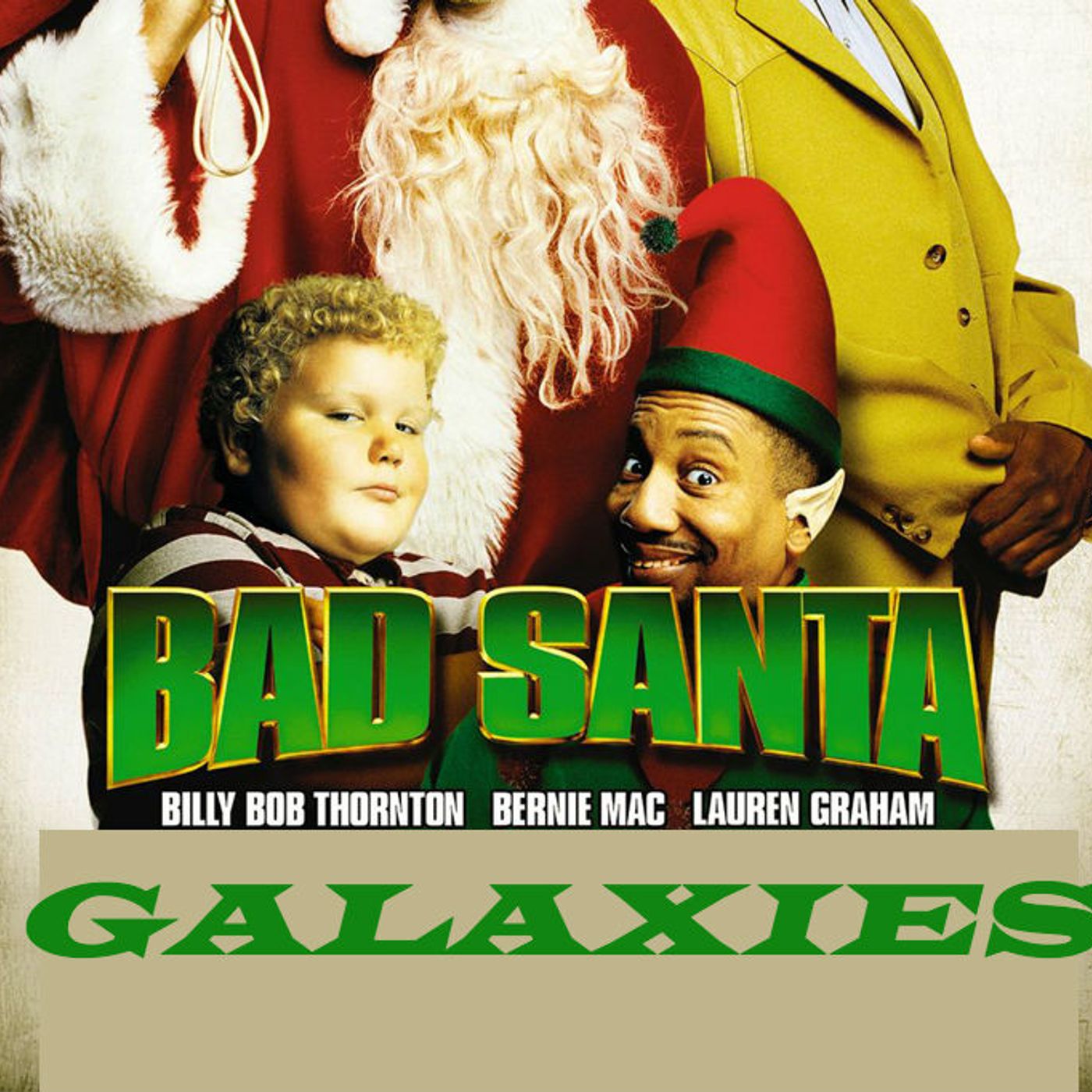 Episode 103 - Listener Questions VIII
Last year
4474
This week we take some of your amazing listener questions on topics that range all over the place. We talk about our favorite animal to eat, paying $75 for a video game, and our favorite Limp Bizkit tracks.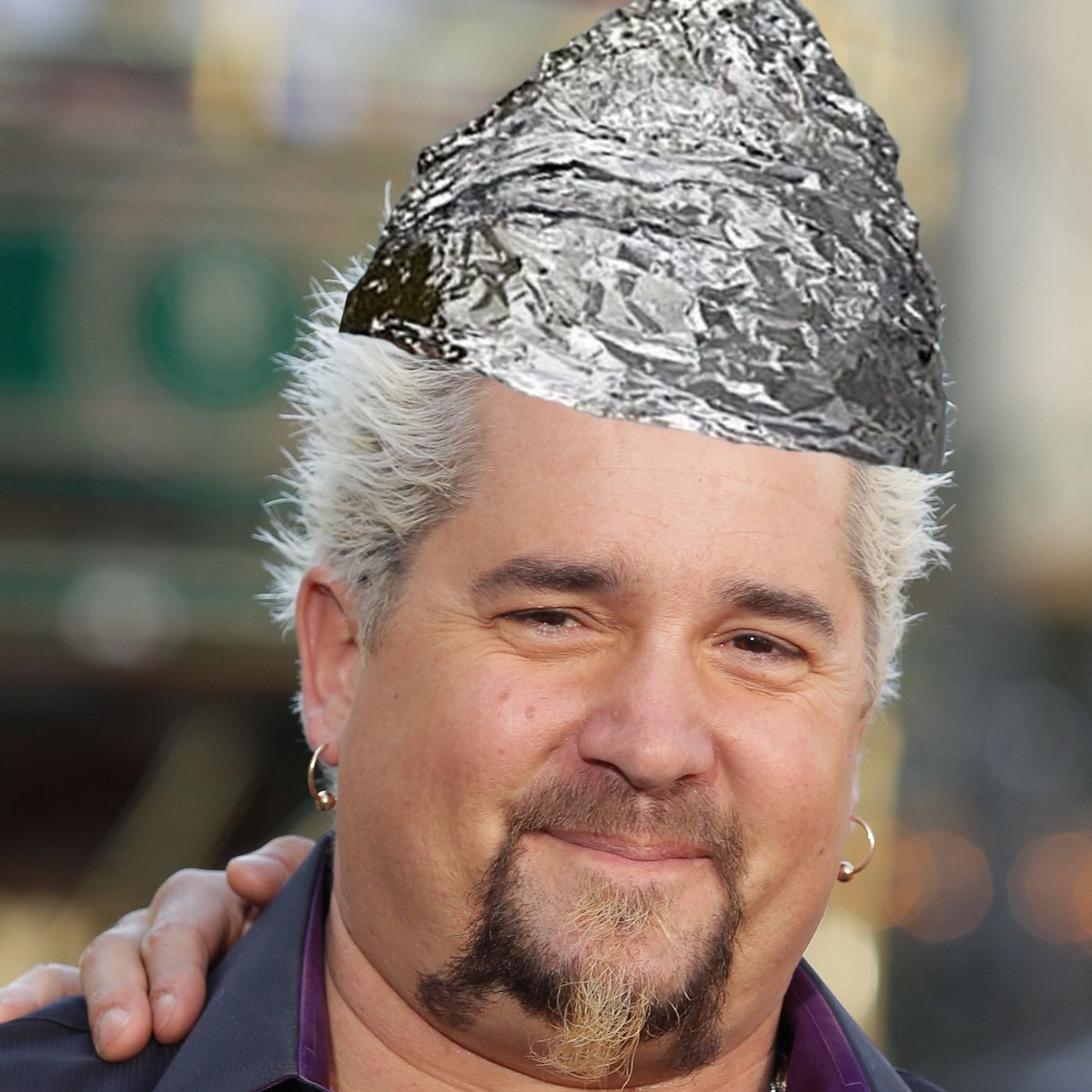 Episode 104 - The Fieri Files
11 months ago
4641
Put on your tin foil hats because this week stuff is gonna get crazy. We talk about a wild Anthem conspiracy theory, easy modes in video games, and give a ton of props to our favorite frosted tips TV show - Diners, Drive-ins, and Dives.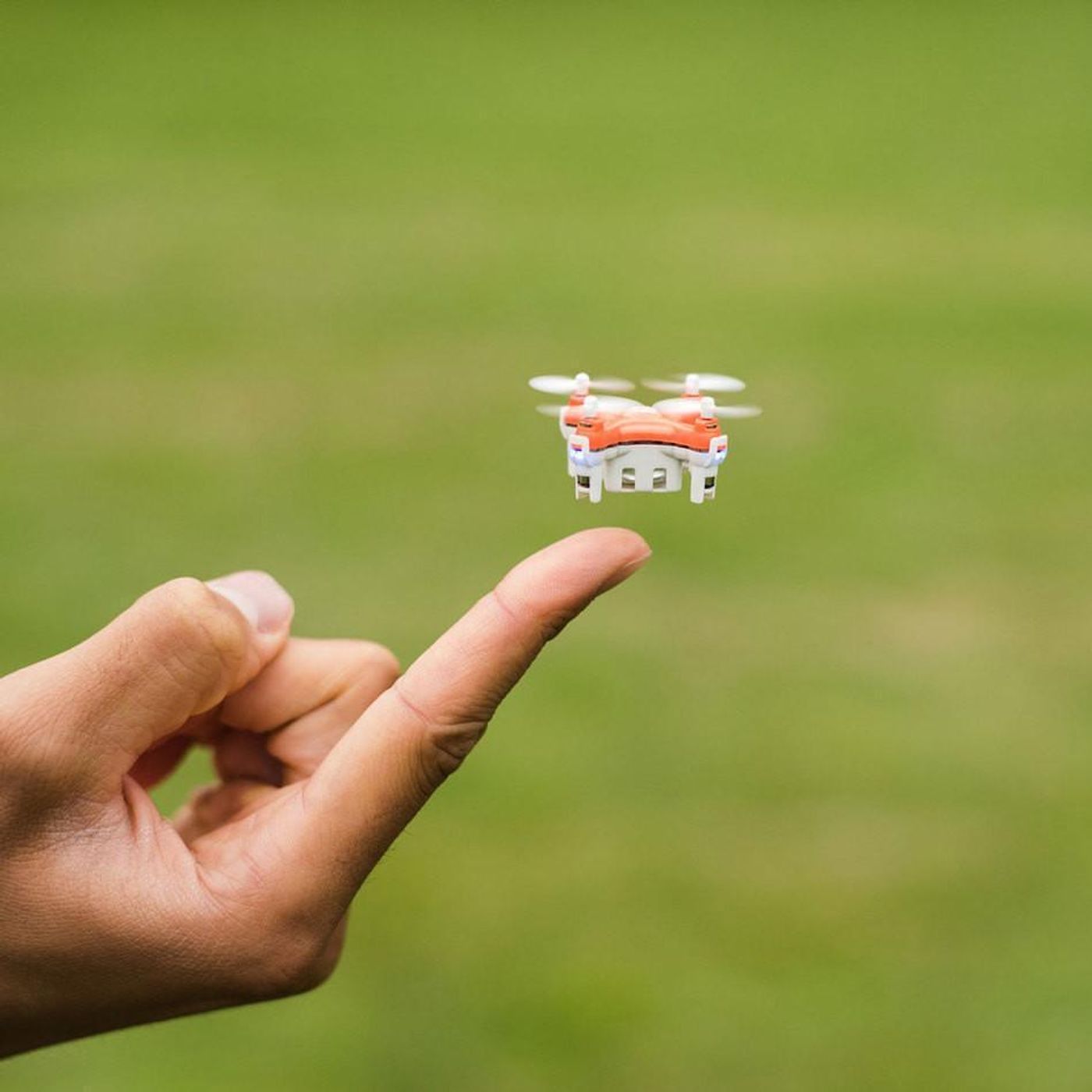 Episode 105 - Free Miniature Drones
11 months ago
5879
This week is all about what we're playing - The Division 2, Risk of Rain 2, and Thunderstone. We also cover some news like Anthem and Jedi Fallen Order and then JD reviews Octodad. And yes, there's a Limp Bizkit reference.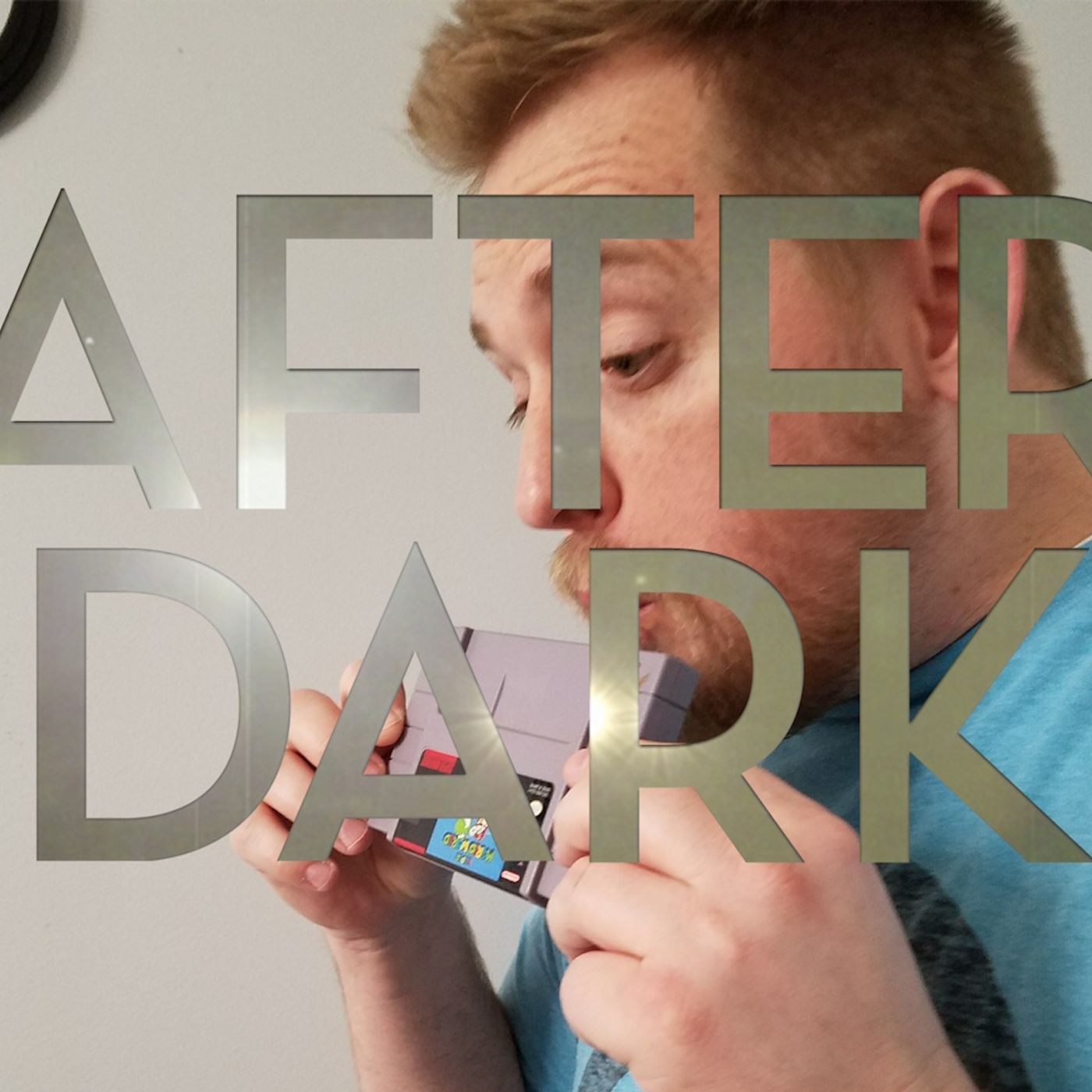 Episode 106 - Peterson After Dark
11 months ago
3783
We're super sad about Game of Thrones ending, so this week we're talking all about series in video games. We revisit TTP in Super Smash Bros, provide a rundown about gaming series, and JD talks about Borderlands 2.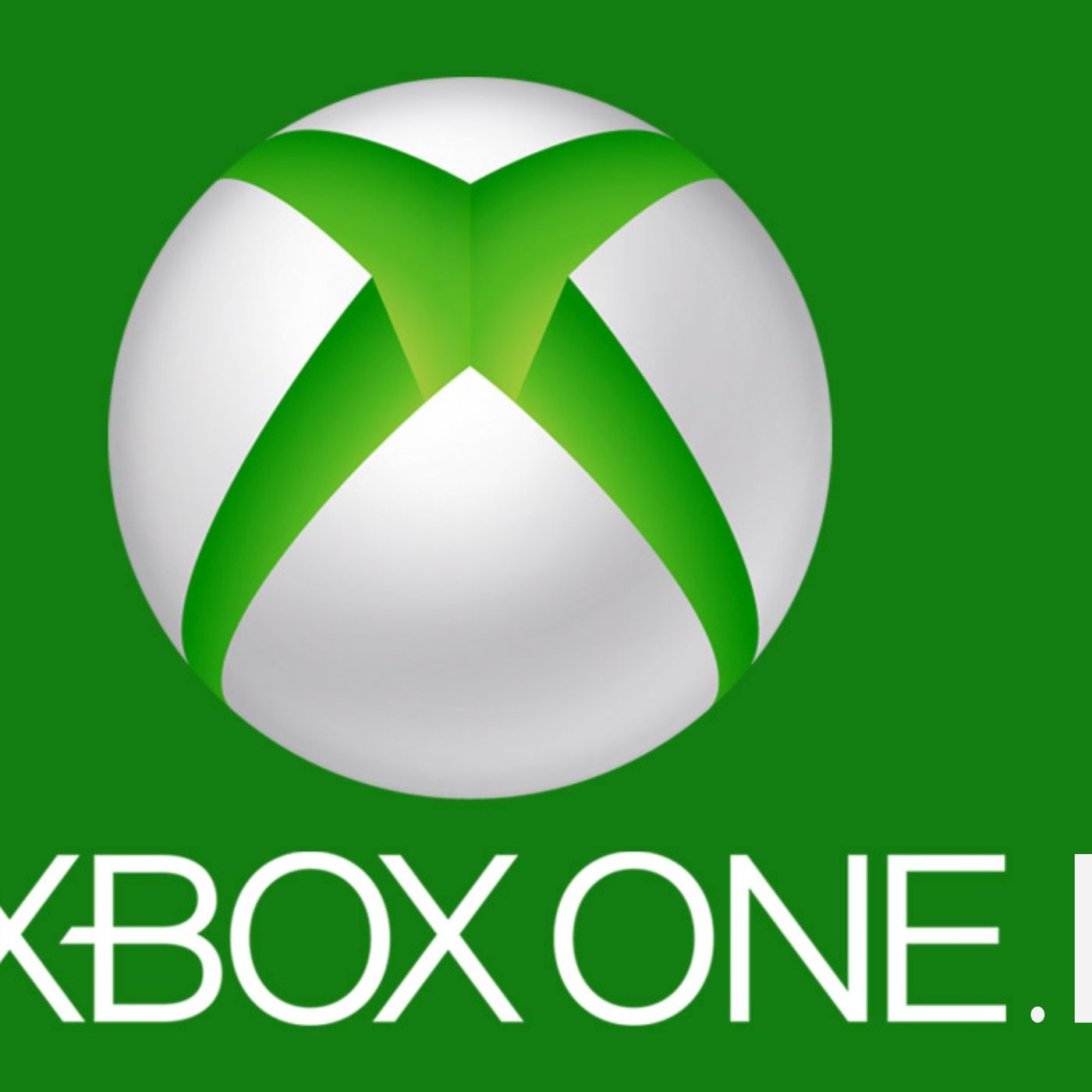 Episode 107 - The Rooftop Podcast
11 months ago
4406
Checking in from the top of the world, this week is all about new consoles. With the PS5 and Xbox 12 on the horizon, we break down our thoughts on both, then reminisce about console launches of yesteryear in Be Kind Rewind. And stick around for a couple awesome voicemails!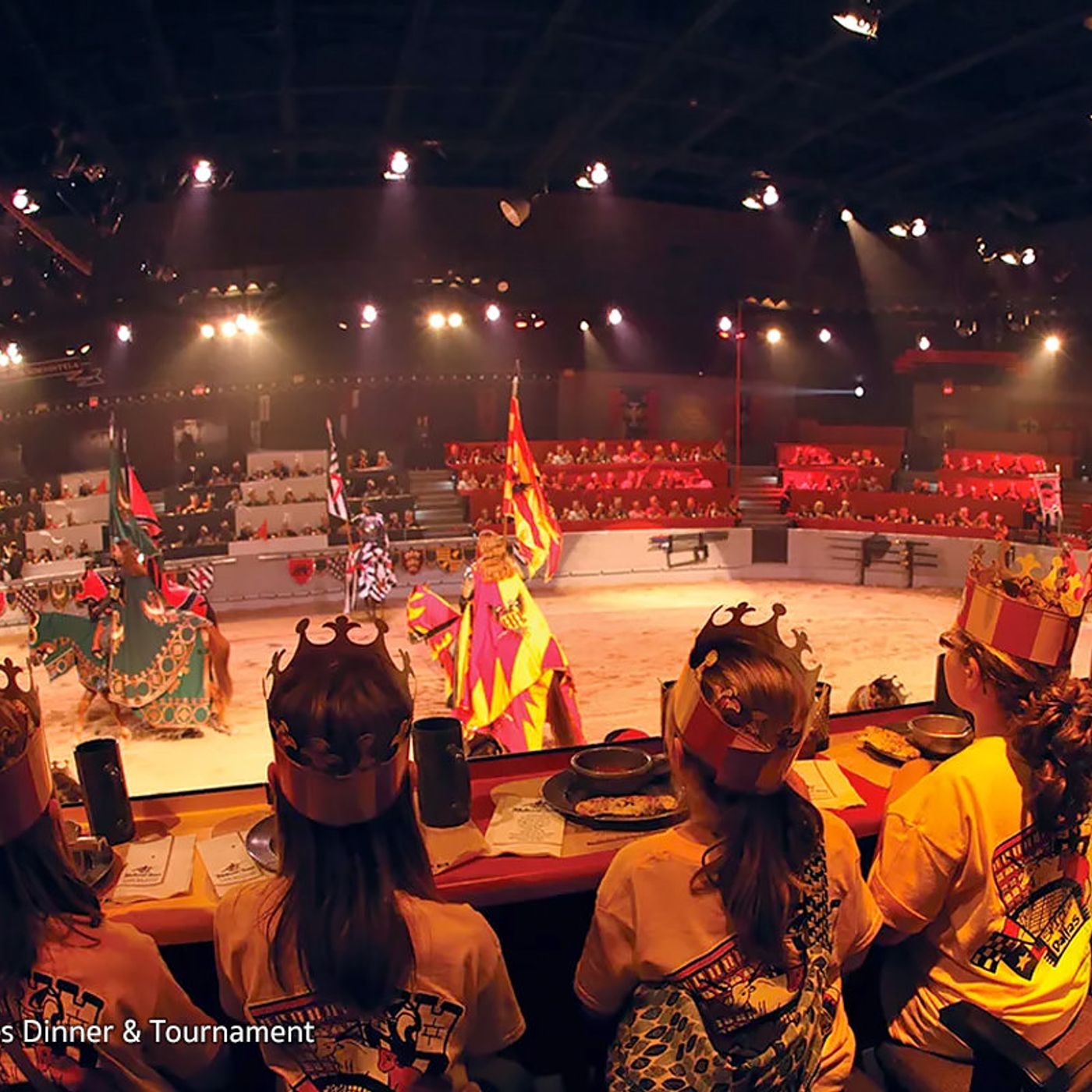 Episode 108 - Medieval Times USB Club
10 months ago
5516
This week we chat about some recent news, including Gearbox's crazy CEO and the disastrous Sonic movie trailer. Later, we review Mortal Kombat 11 and Sonic Mania, then dig into some awesome things gamers can boycott.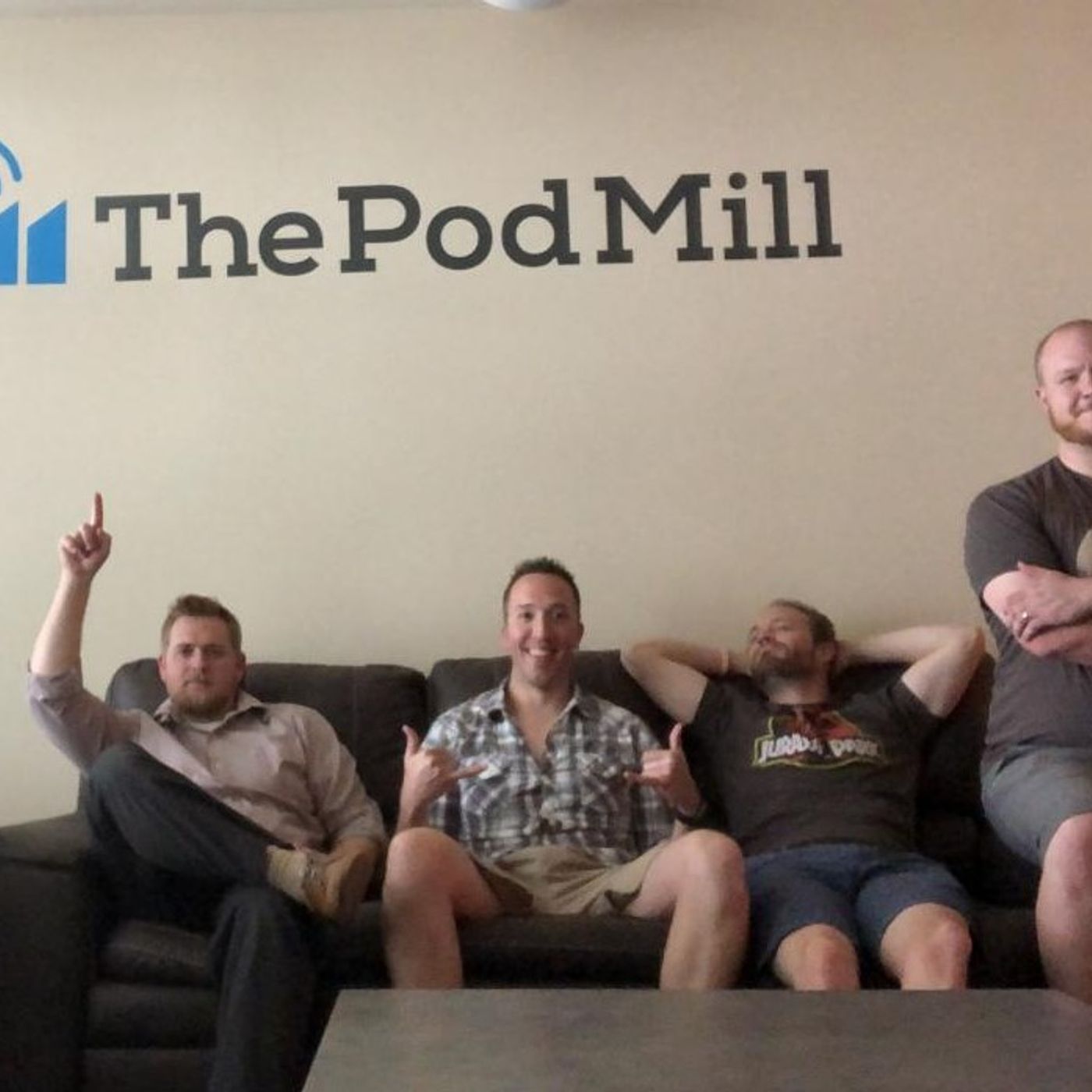 Episode 109 - You're a Default
10 months ago
4848
This week we welcome back Aaron Walth of TMG to talk about some news in the gaming industry, including violence in video game development, karmic plagiarism, and legislation around loot boxes. We also talk about difficulty in tabletop games and Aaron gives us his Dice of Destiny review.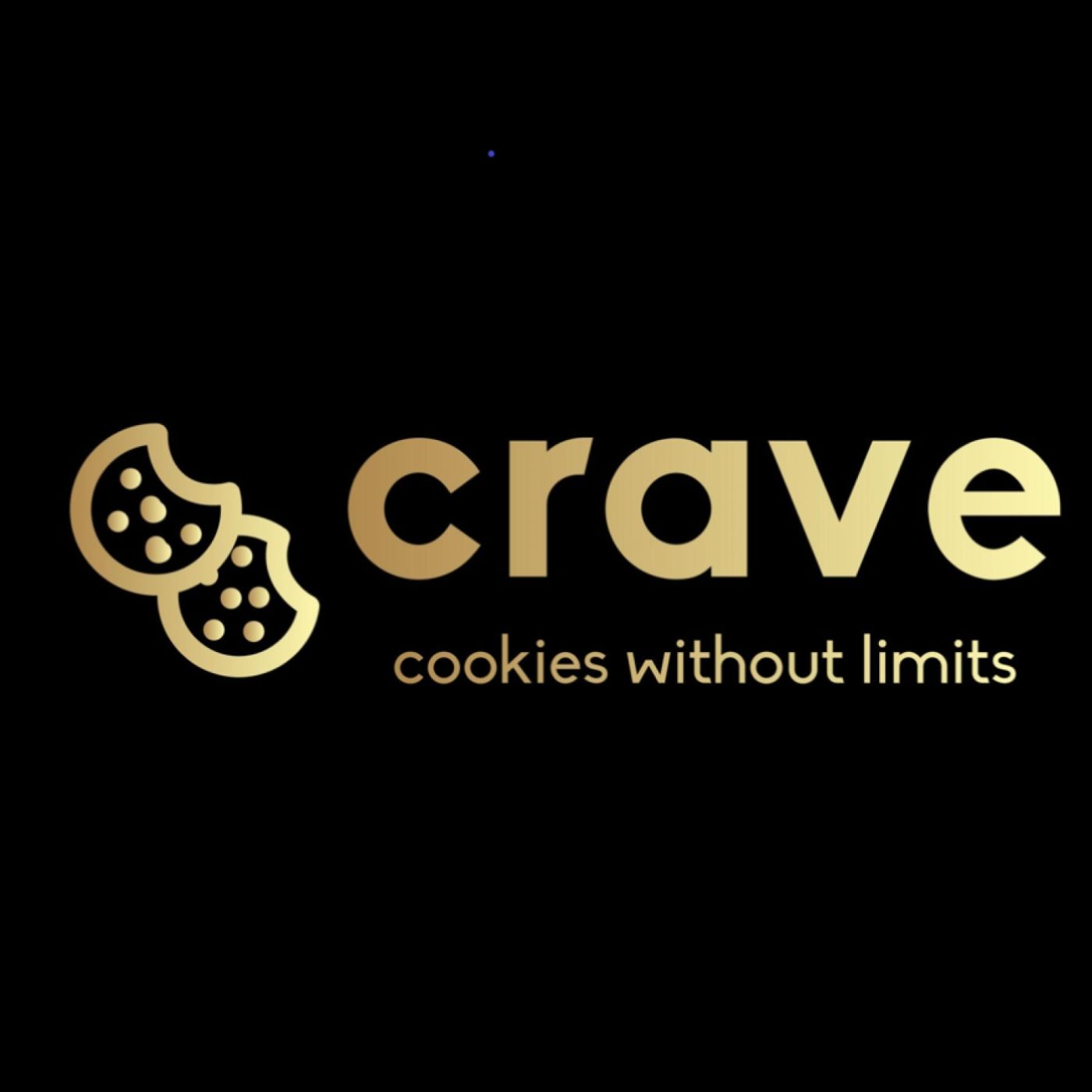 Episode 110 - Trent's Cookies
10 months ago
3783
This week we dig in--waaaayyyy in. So far in, we end up 8 feet deep in JD's parent's basement. Friend of the show Trent comes on to break down some TTP news, WoW Classic, and the horrors of ACL surgery.

Listen on the Podcoin App and earn credit for listening!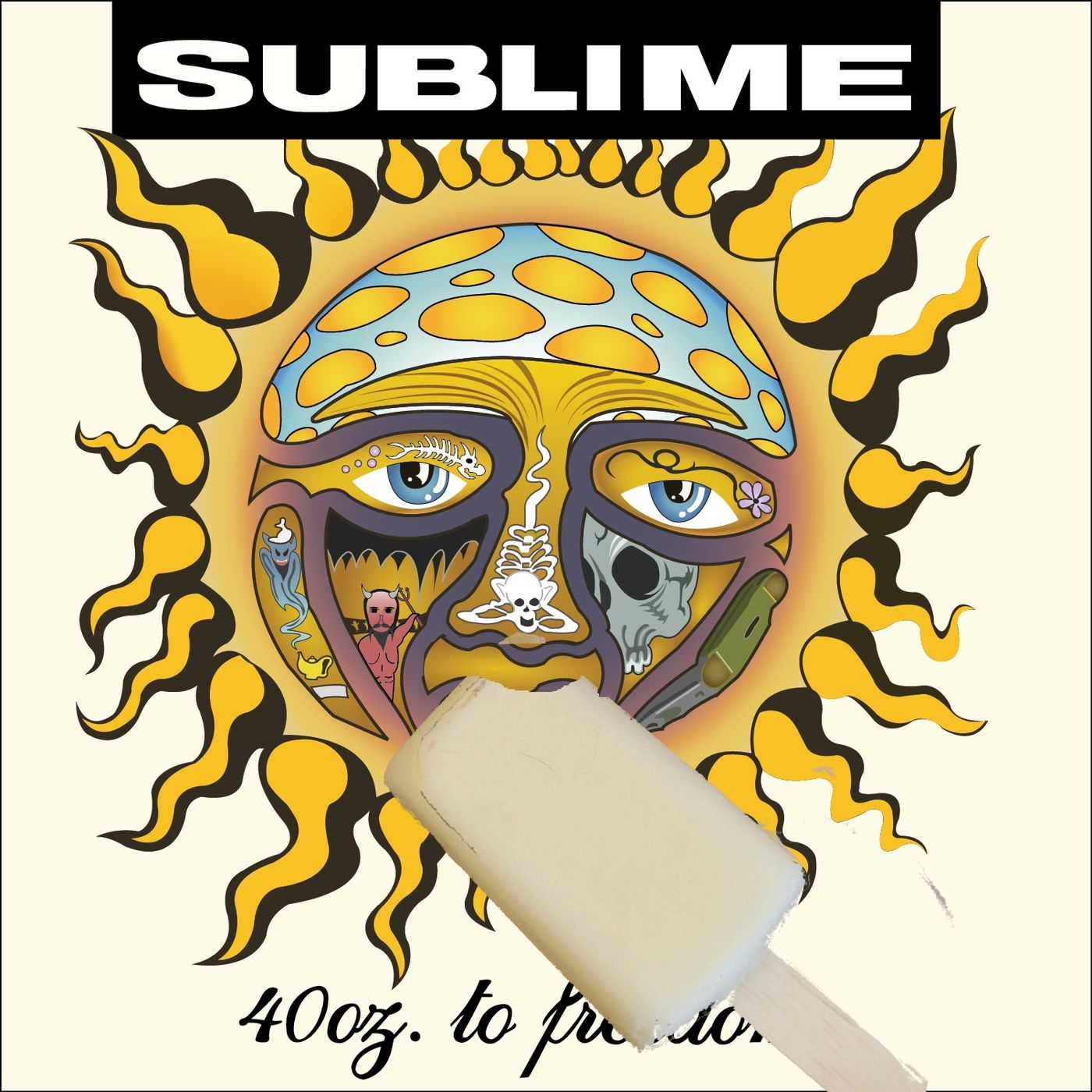 Episode 111 - Popsicle Milk
10 months ago
5360
This week we invite back on the indomitable Jackson to talk about the Sonic movie, a survivalist video game console, and daily achievements in video games. And stick around for JD's review of Pokemon Let's Go and Jackson's review of Santorini.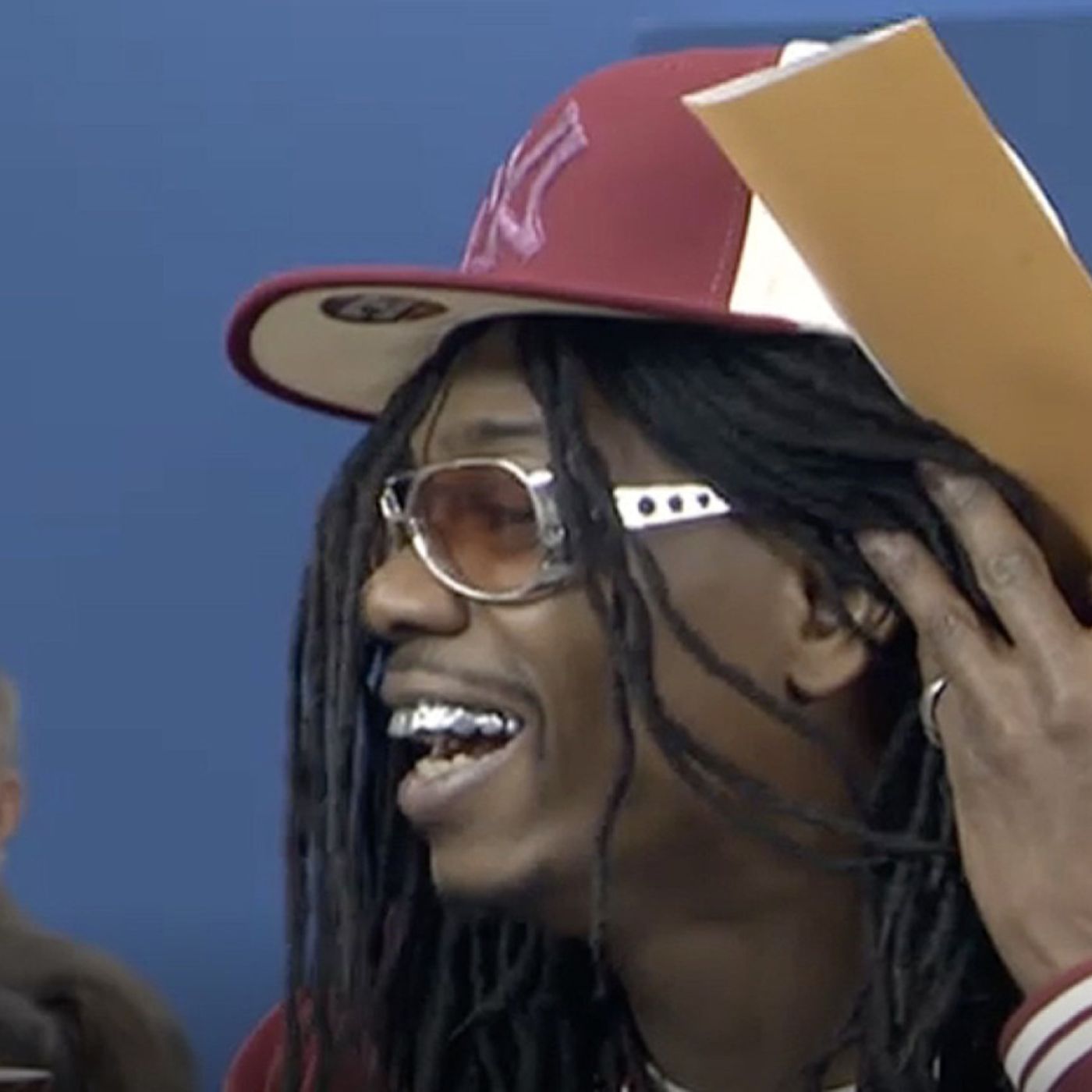 Episode 112 - The E3 Hypisode
10 months ago
6007
JD learns a new disgusting term this week, we discuss the impending doom of North American esports, and then we cover the Death Stranding trailer. Later, we dive headlong into 2019's upcoming E3 conference, including the crazy news, the crazy wants, and our crazy predictions.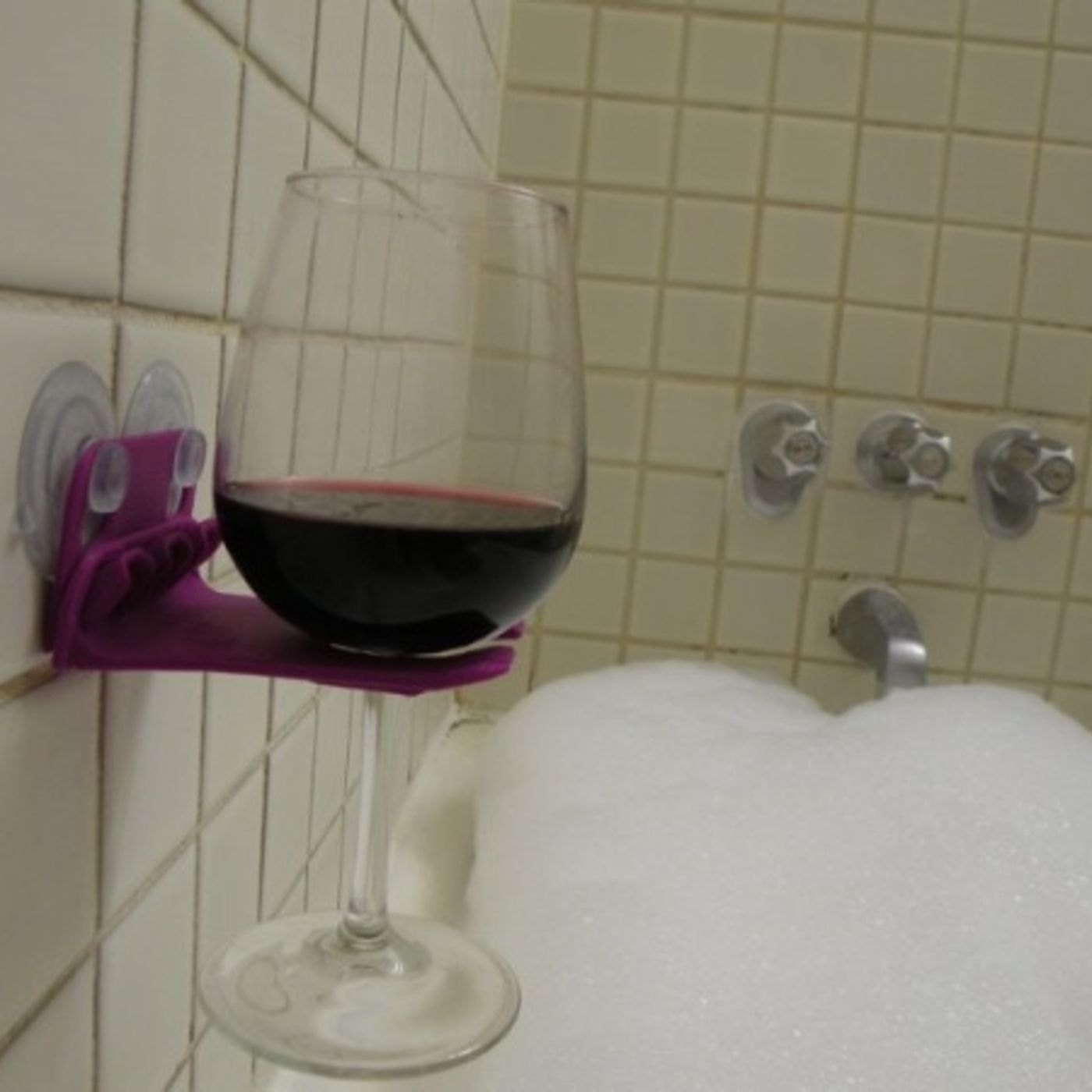 Episode 113 - Floppy Club Forever
9 months ago
5819
This week we invite back the infamous Lynn to break down a torrent of fresh gaming news, including Gamestop's falling stock price, gamer rage, Blizzard's cancelled StarCraft FPS, and yet another JD rants about the Stadia. Later, JD reviews Yokohama and Peterson reviews Steamworld Heist.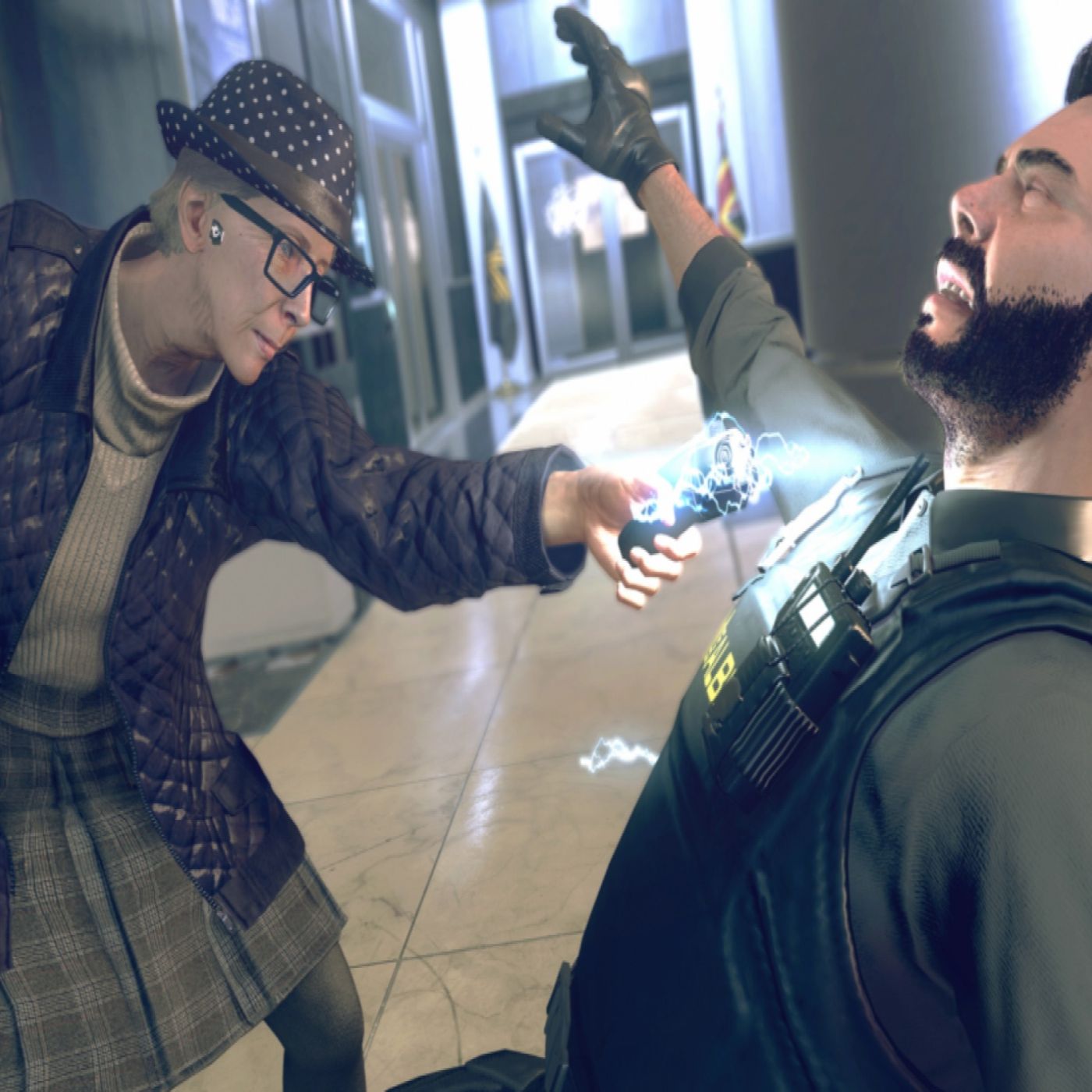 Episode 114 - Divinity is My Rabbit
9 months ago
5499
This week we catch up on every little thing that happened at E3 2019. From Keanu to a hyper violent granny, we talk about stuff that knocked our socks off, stuff that surprised us, and how wrong all our predictions were.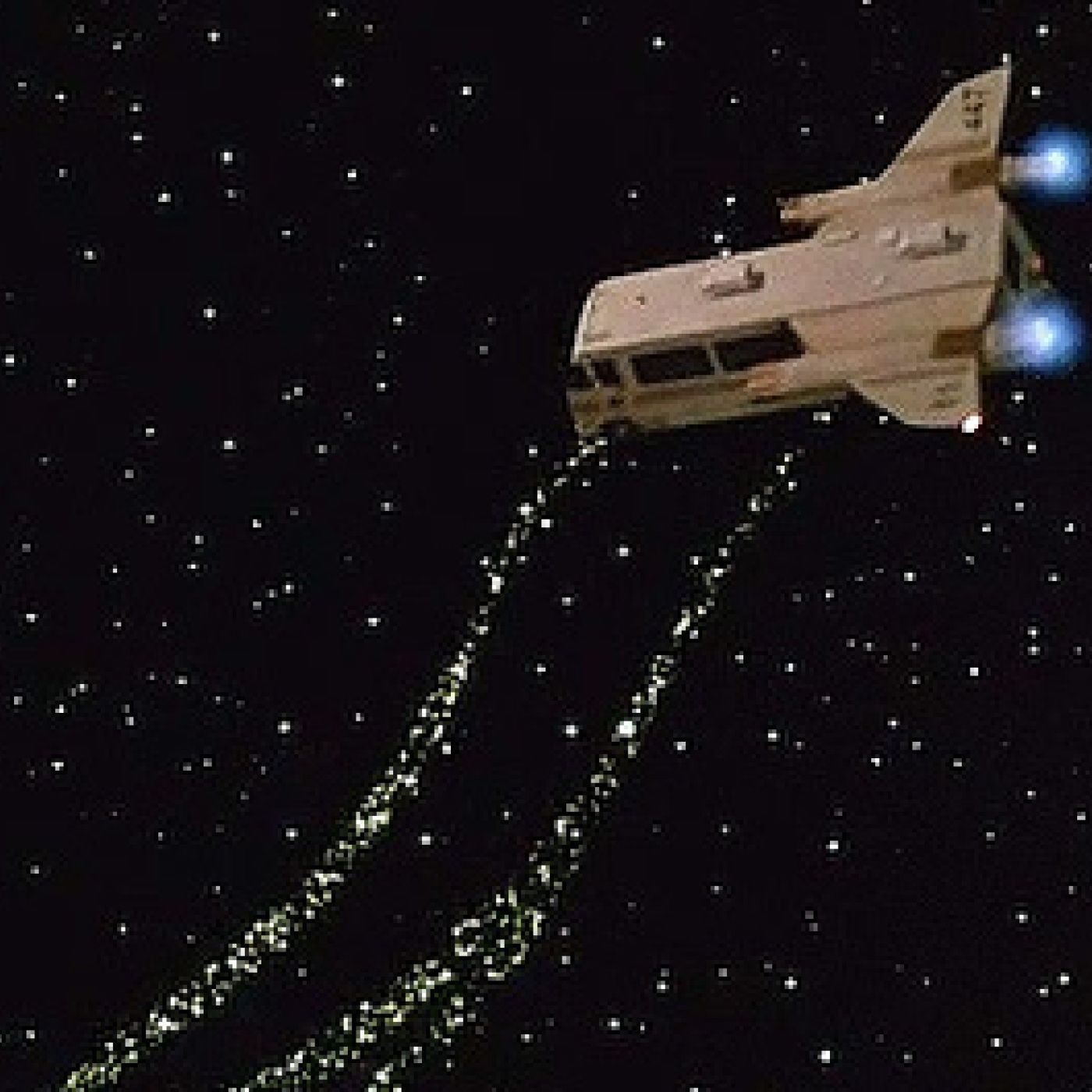 Episode 115 - Listener Questions IX
9 months ago
4238
This week, we answer all of your amazing listener questions, from dog dating sims to our most unpopular gaming opinions. And JD loudly proclaims that he wants man-Peach, so you'll wanna stick around for that.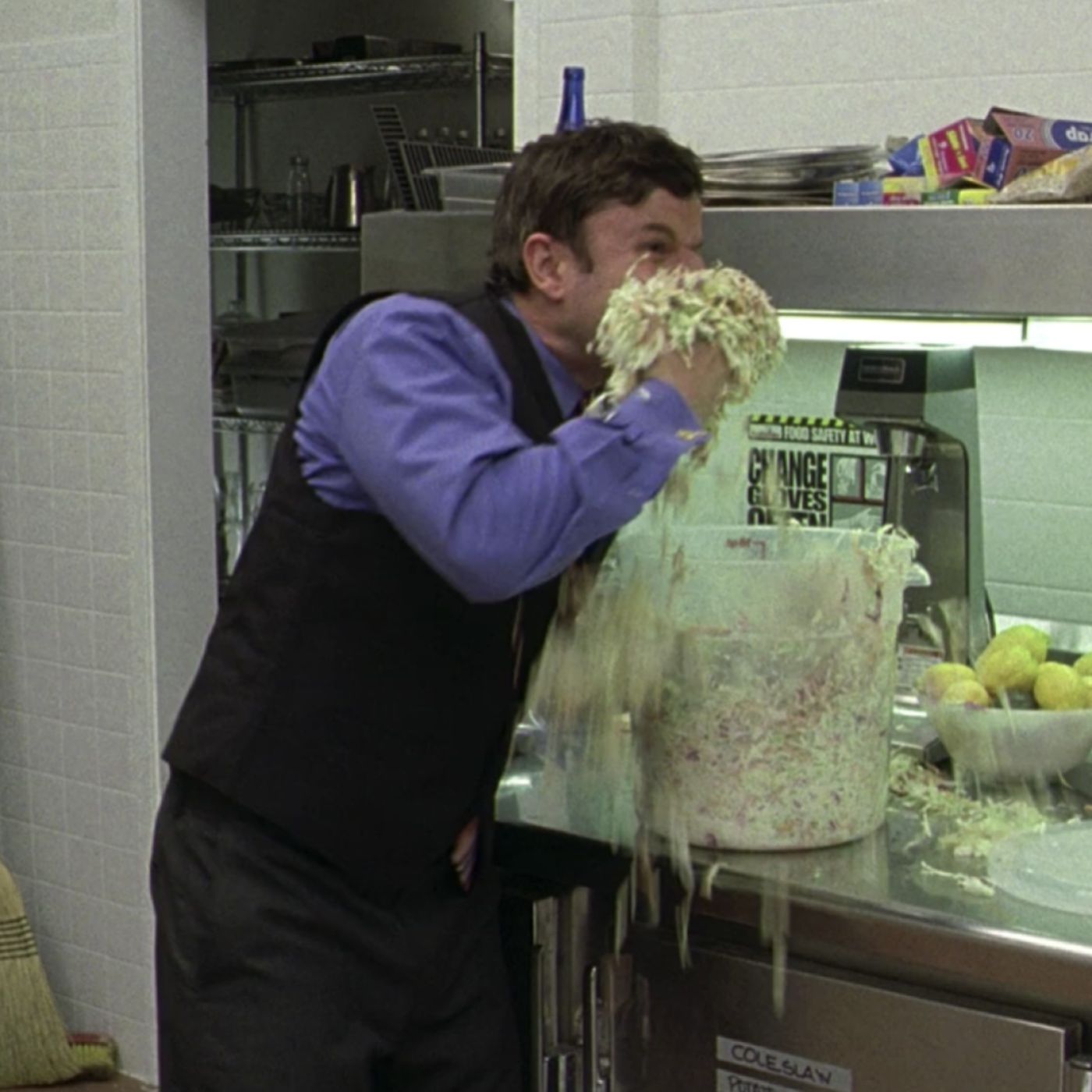 Episode 116 - A Fistful of Coleslaw
9 months ago
4414
This week, Aaron Walth of TMG returns to talk about what another country's RPG would look like, conduct some Game Therapy, and talk about what it was like growing up using cheat codes. Also JD reviews Tesla vs. Lovecraft and Peterson reviews The Room - Old Sins.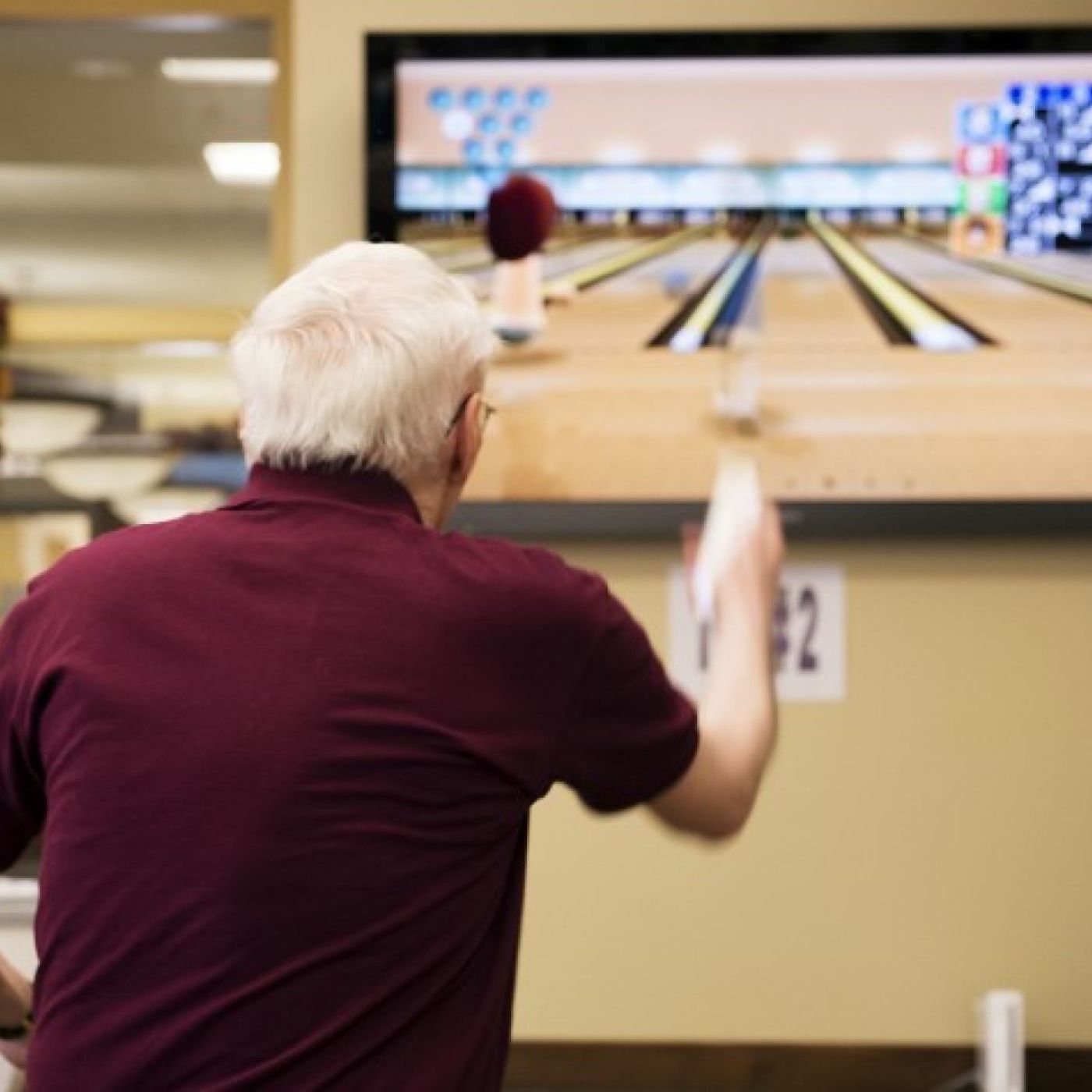 Episode 117 - The Phoenix Rose
8 months ago
5795
Legendary cosplayer Kazul joins us as we talk about Treyarch's working conditions, Smash harassment, and the last game on the Wii. We'll also review Tales of Vesperia, Wizard's Unite, and
The Binding of Isaac. Kaz also explains the story behind her baby's epic name.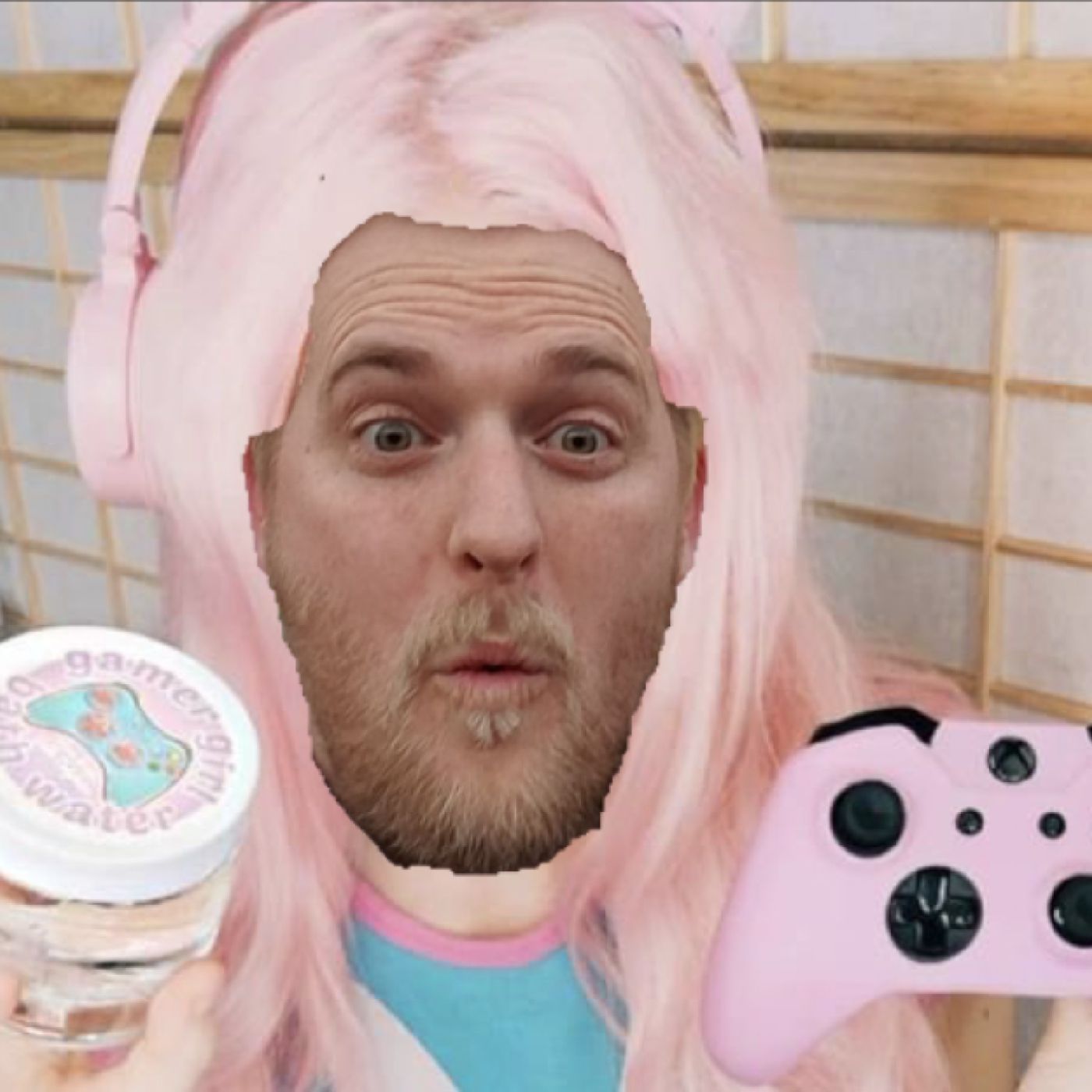 Episode 118 - 3-bit Flavored Bathwater
8 months ago
5609
This week we welcome on JD's lovely fiancé and new gamer, Jenna, who reviews every single video game she's ever played - from Hollow Knight to Borderlands 2. We also dive into some gamer girl bathwater and pitch some truly awful VR games in Dear Game Devs.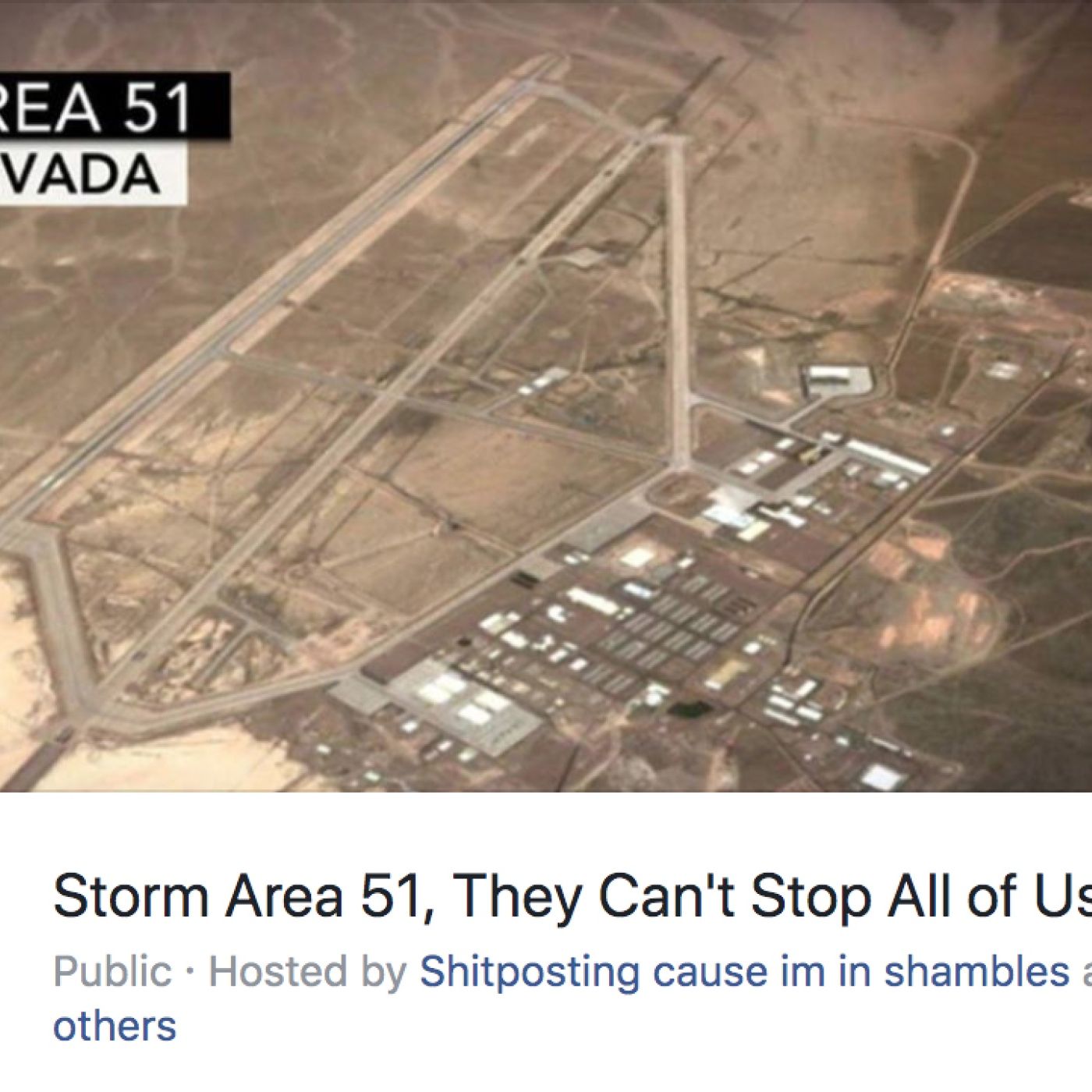 Episode 119 - The Shooting Man
8 months ago
4721
We bring Aaron back to talk about raiding Area 51, the unnecessary PUBG backstory, we add some backstories of our own to games, another hilarious angry gamer story, and review several board/card games. Peterson reviews DOTA Underlords.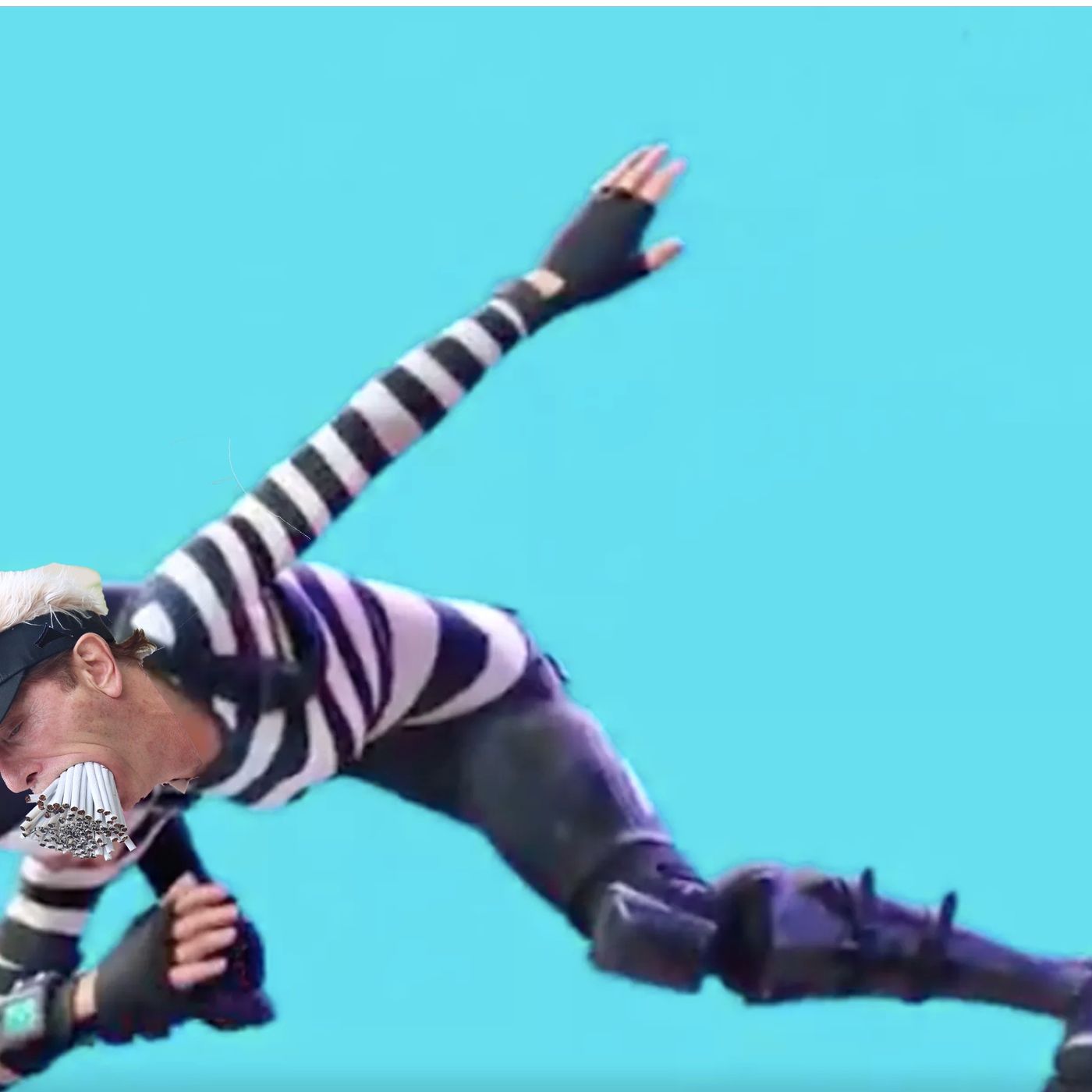 Episode 120 - A Deep Dab
8 months ago
5745
Trent is back to help us go over some of our favorite ridiculous summer news stories. We also talk about Marvel Ultimate Alliance 3, the Kickstarter campaign for Switchuations, and JD reveals his Dice of Destiny game.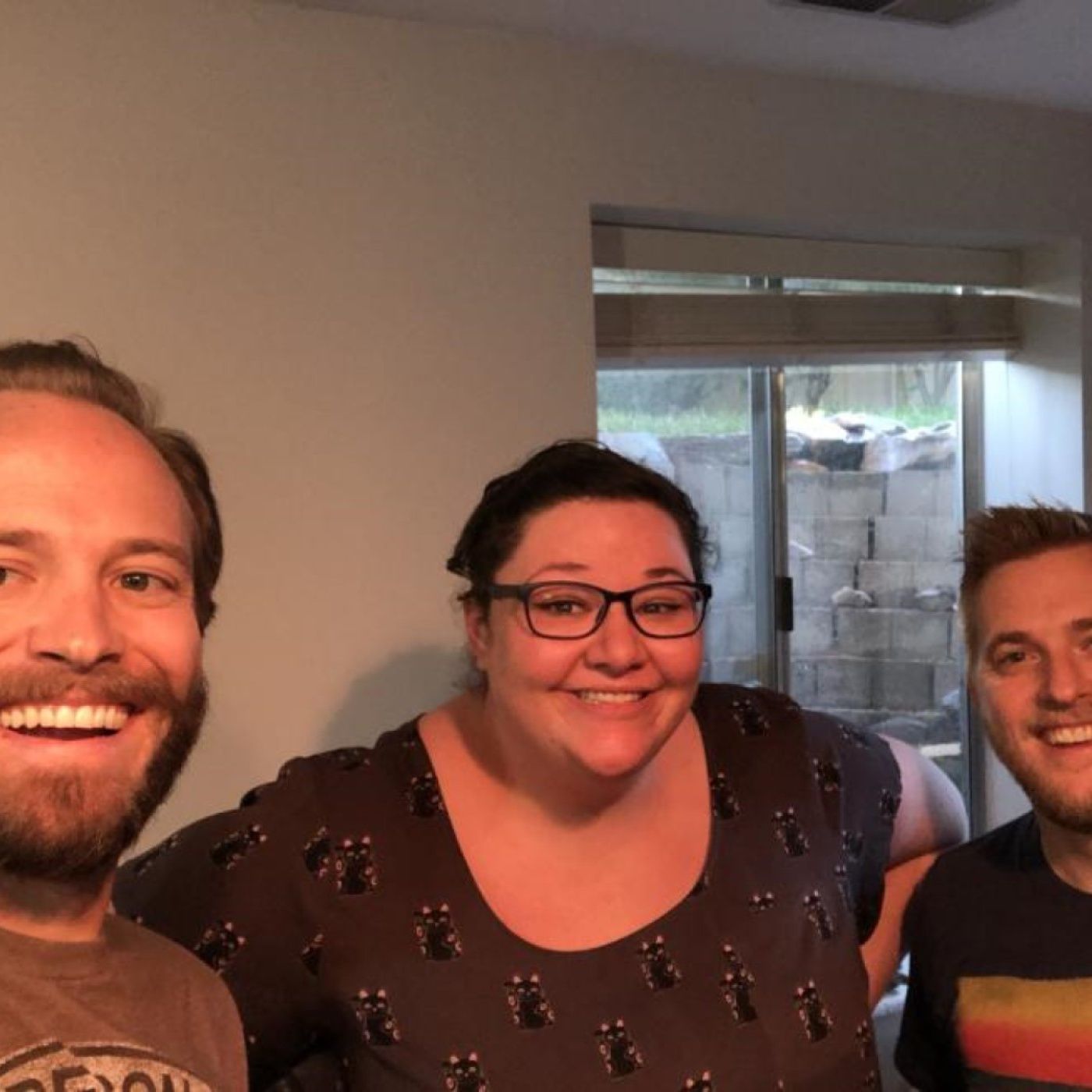 Episode 121 - Baking a Video Game
7 months ago
6068
This week we sit down with Lindsey from Cutscenes & Cupcakes podcast to talk about the ingredients of a good game, NBA Live craziness, Ninja moving to Mixer, review Red Dead Online and more. JD reviews his Dice of Destiny game - Age of Mythology.
Episode 122 - Skyrim is a Dumpling
7 months ago
5592
Another wild Lynn episode where we talk about video games and violence, private investigators, loot box regulation, and give a Riot update. We also decide video games are like food (not relationships) and Lynn reviews What Remains of Edith Finch.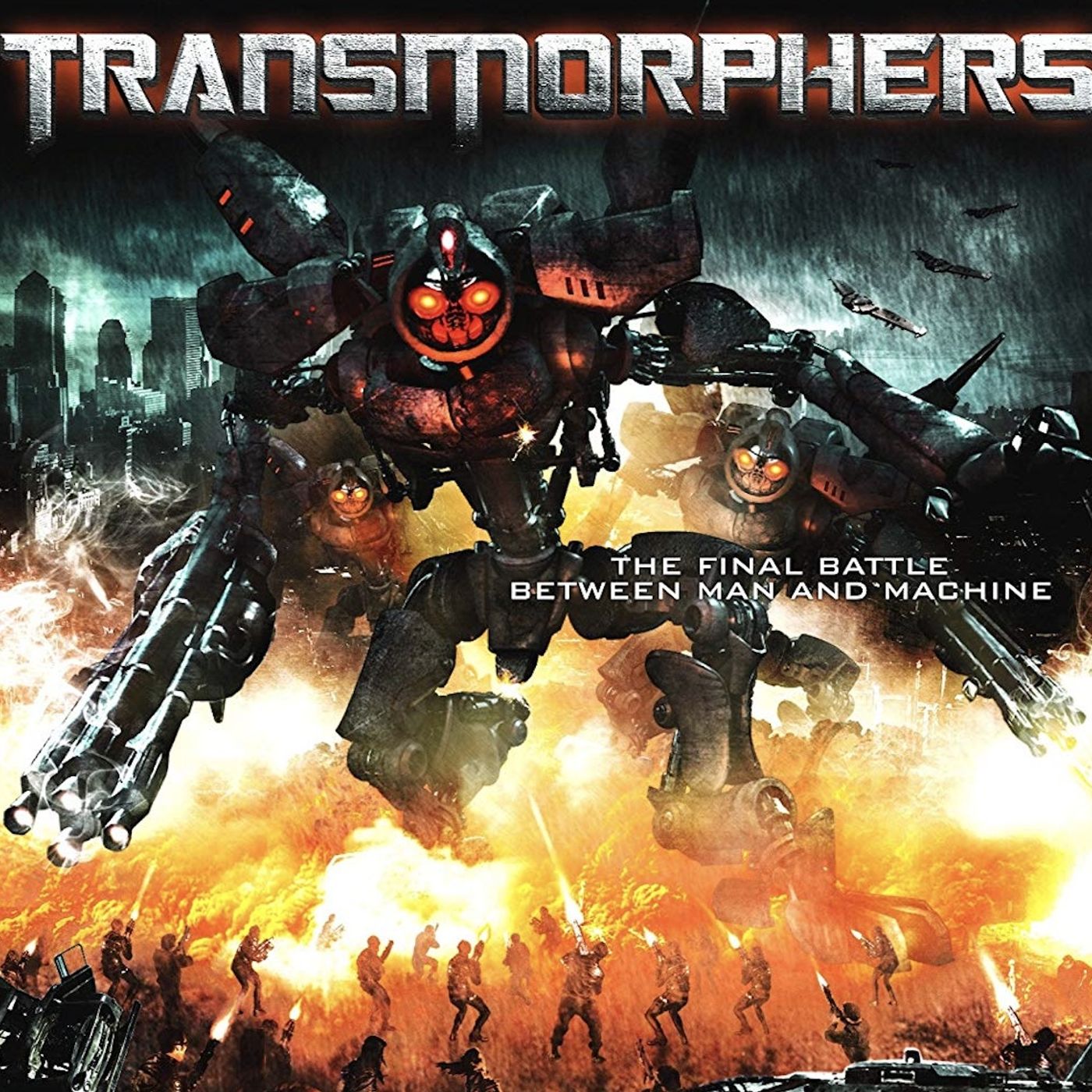 Episode 123 - Fake News
7 months ago
4591
This week we sit down with Aaron to predict the future. We make up some fake news, come up with some great parody games, and talk about which games from our childhood could use some DLC. Then, we review Codenames, Forbidden Island, and Slay the Spire.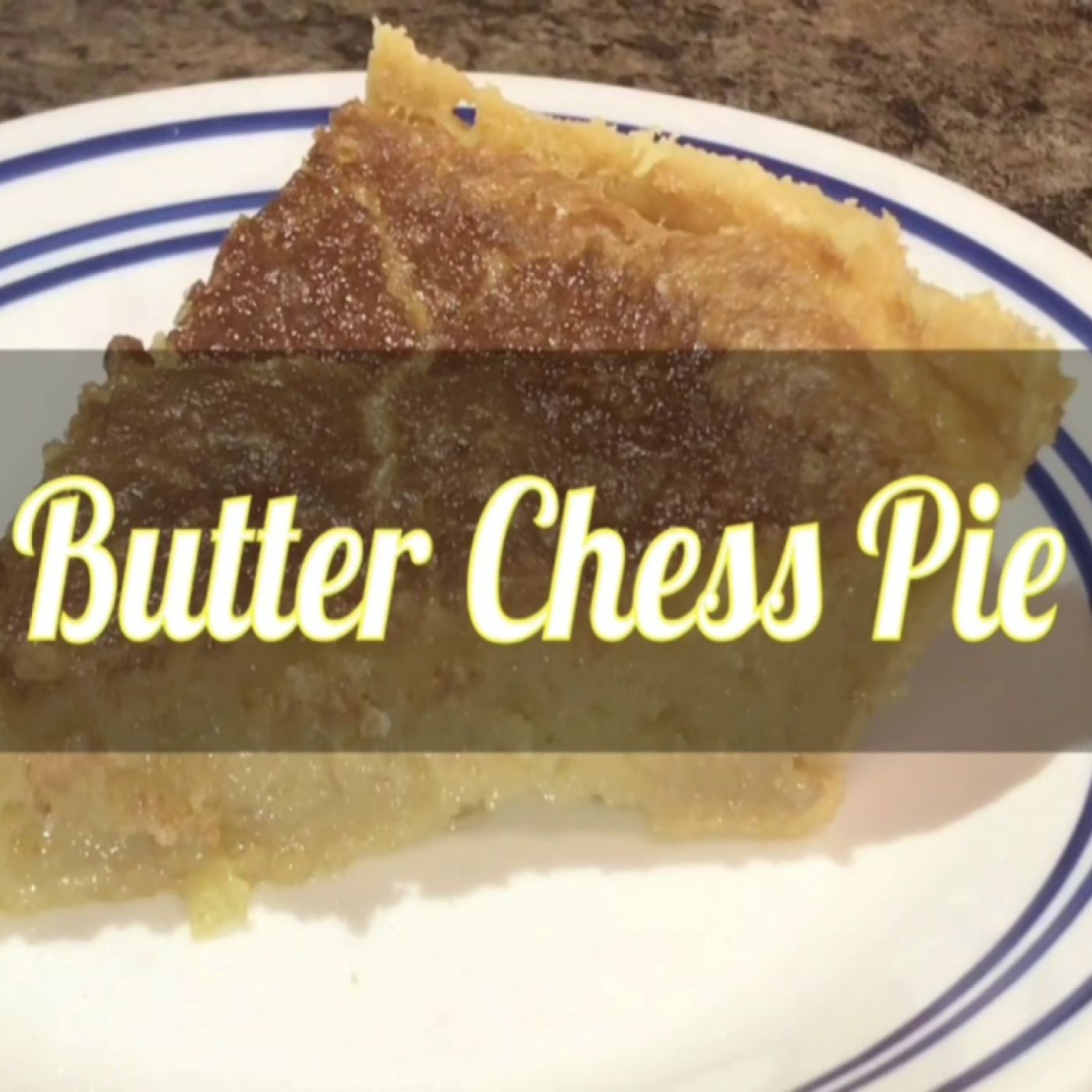 Episode 124 - We Didn't Start The Firewatch
7 months ago
4854
JD brings us in with a Billy Joel classic, Peterson explains the auto chess hype and reviews Hades' Star, we pitch reality TV shows as video games, and JD gives a spoiler-filled review of Firewatch. Kudos to Thomas Barrandon and that one Jersey Mike's.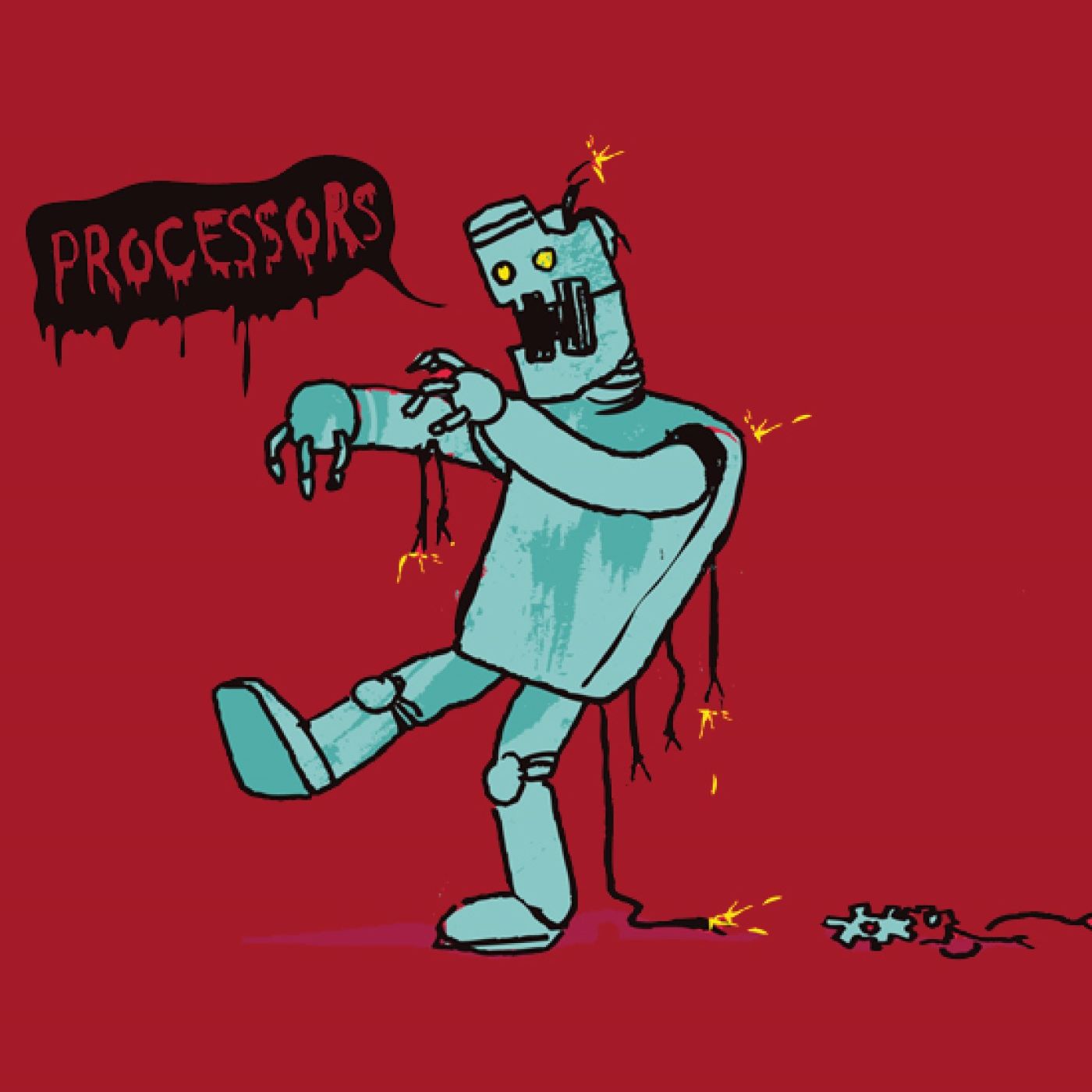 Episode 125 - Zombie Robots
7 months ago
5117
What's Pitchford up to now and how is NBA2K doubling down on gambling? Aaron joins us to answer these questions and to talk about what video and board games we're playing - Control, Stardew Valley, Mutant Year Zero, 5-Minute Dungeon, Homebrewers, and Era.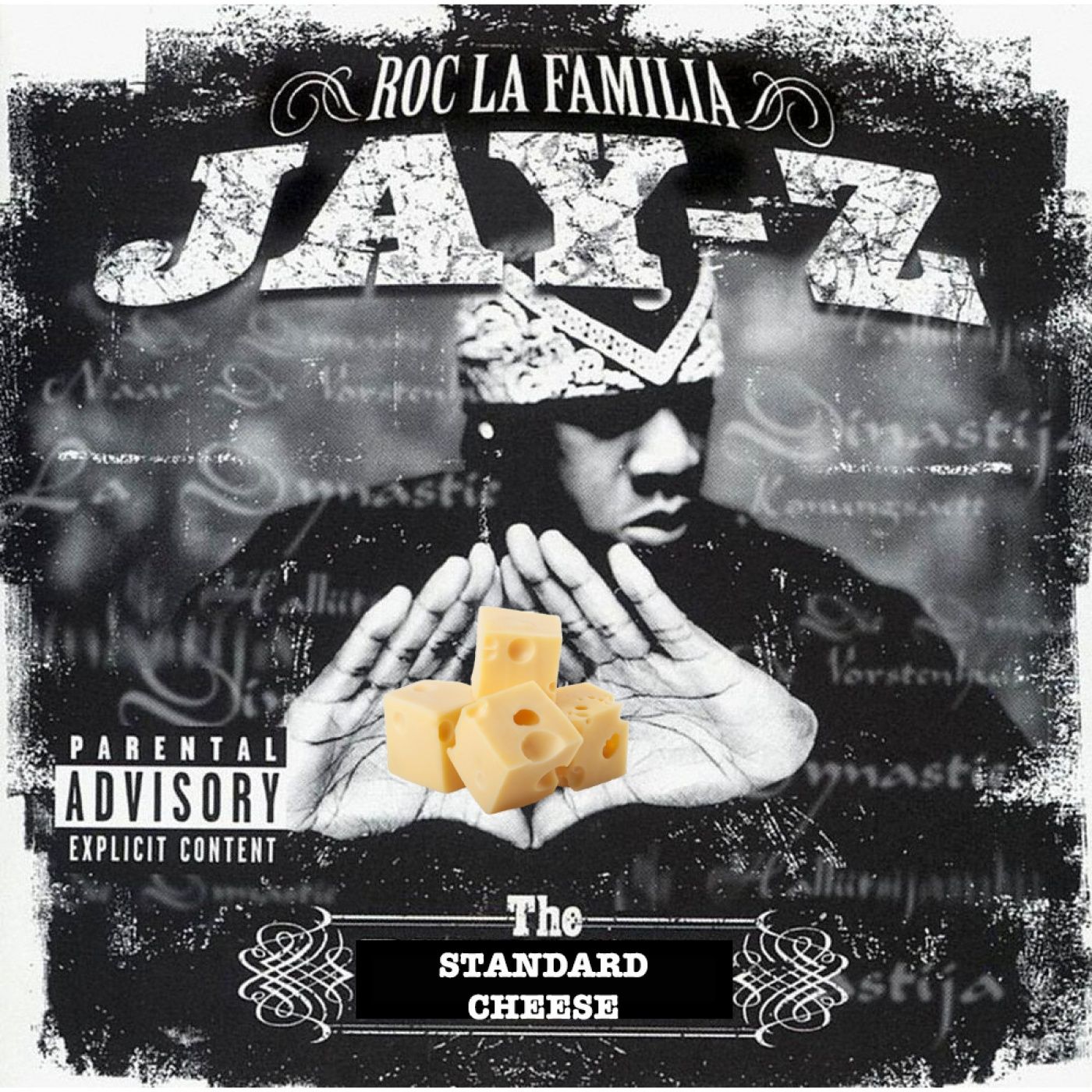 Episode 126 - Big Pimpin', Standard Cheese
6 months ago
5103
It's D Day! The 20th anniversary of when the Sega Dreamcast was released in North America and JD could not be more thrilled to talk about it. We talk the very short Dreamcast history, compare it to food, and talk the good, bad, and ugly of the console . Trent then reviews Gris.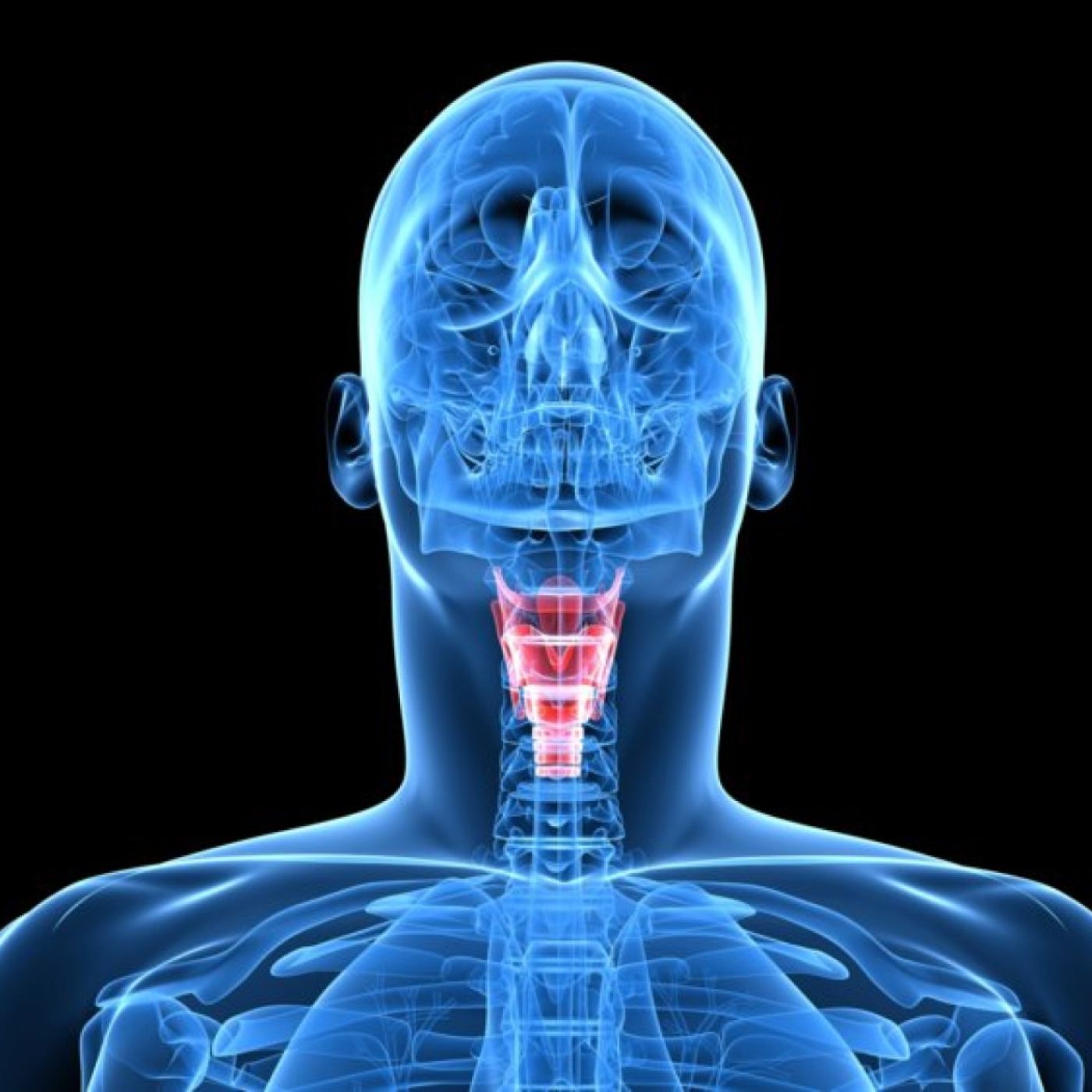 Episode 127 - Listener Questions X
6 months ago
5231
It's Listener Questions X! We answer all of your questions - from gamer rage and what 3BG junk food would look like to ridiculous sim game ideas and what bands we'd like a game soundtrack from. And you know we have to talk the KFC dating sim. JD picks his zombie Dice of Destiny game.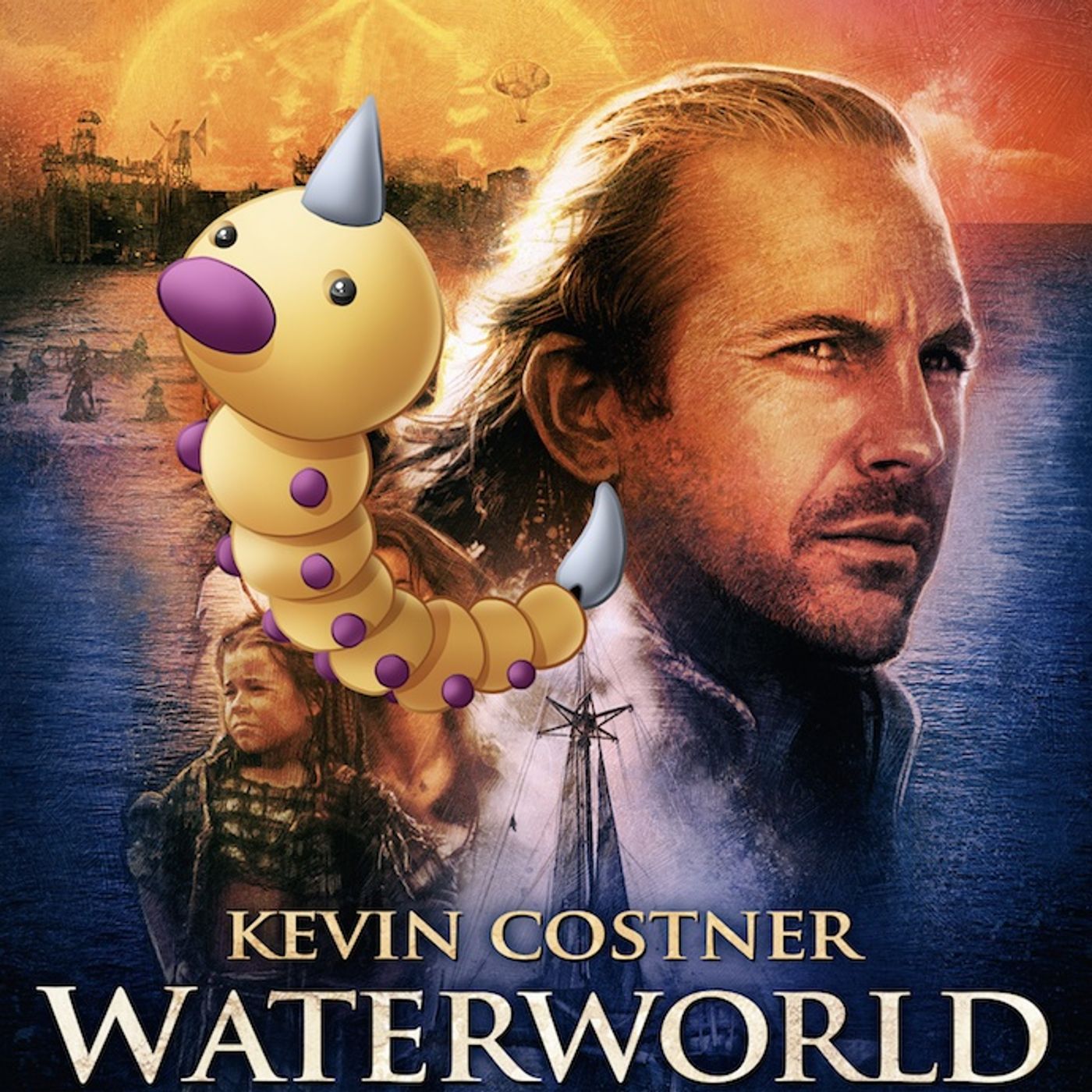 Episode 128 - Waterworld and Weedles
6 months ago
4980
This week we get to hear DJ JD sing us into the sode with the remix by Trent. Then Trent joins us to talk about what terrible movies could be a good video game, we get a Borderlands 3 first impressions review, and play a new Reindeer game. Peterson reviews Rimworld and Hunt: Showdown.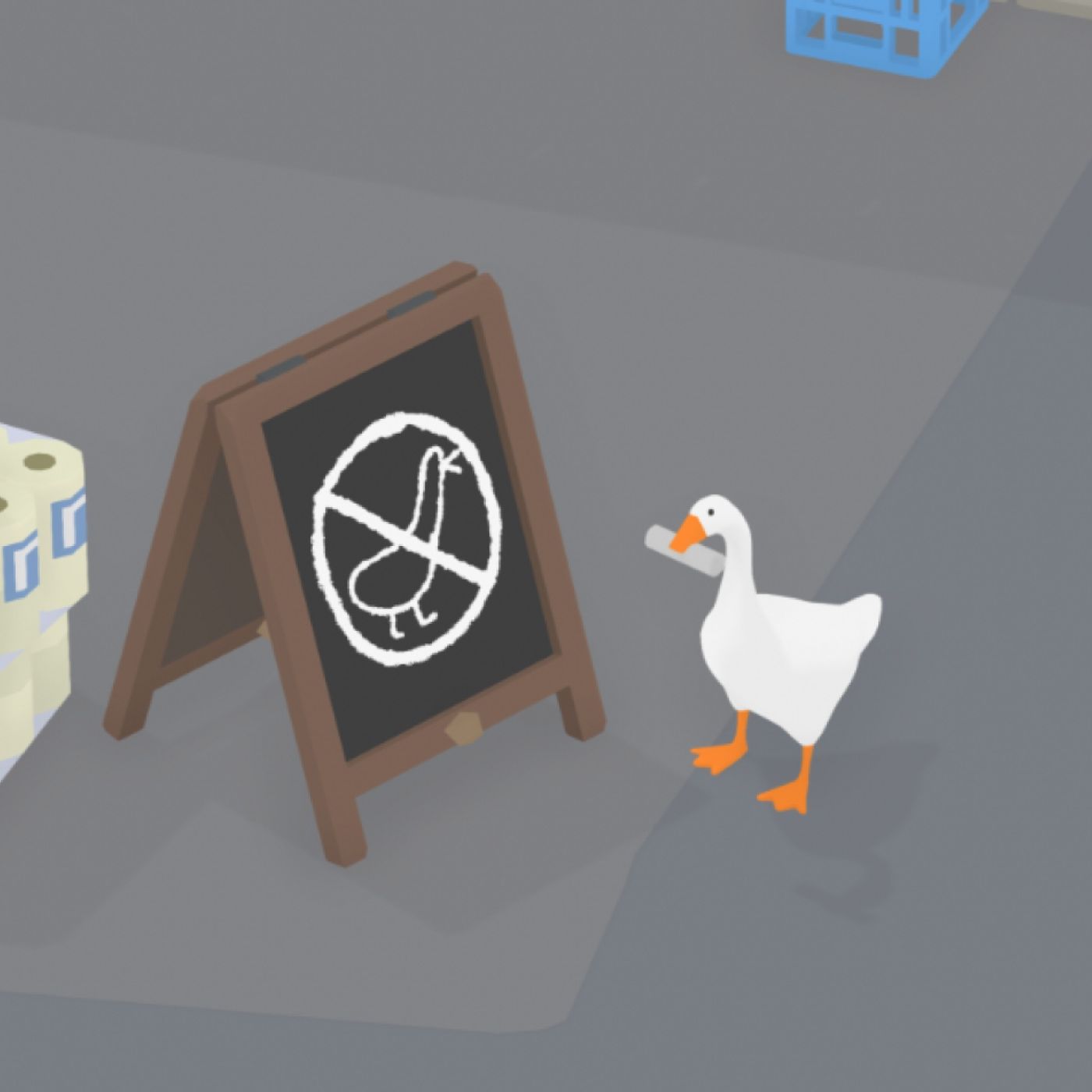 Episode 129 - Used All My Popcorns
6 months ago
5868
This week we bring Aaron on to talk about Untitled Goose Game, Gears 5, and Fire Emblem: Three Houses. We also talk about what other animal games we'd like to see. Then we play a bunch of the voicemails we received this week and get JD's Dice of Destiny review.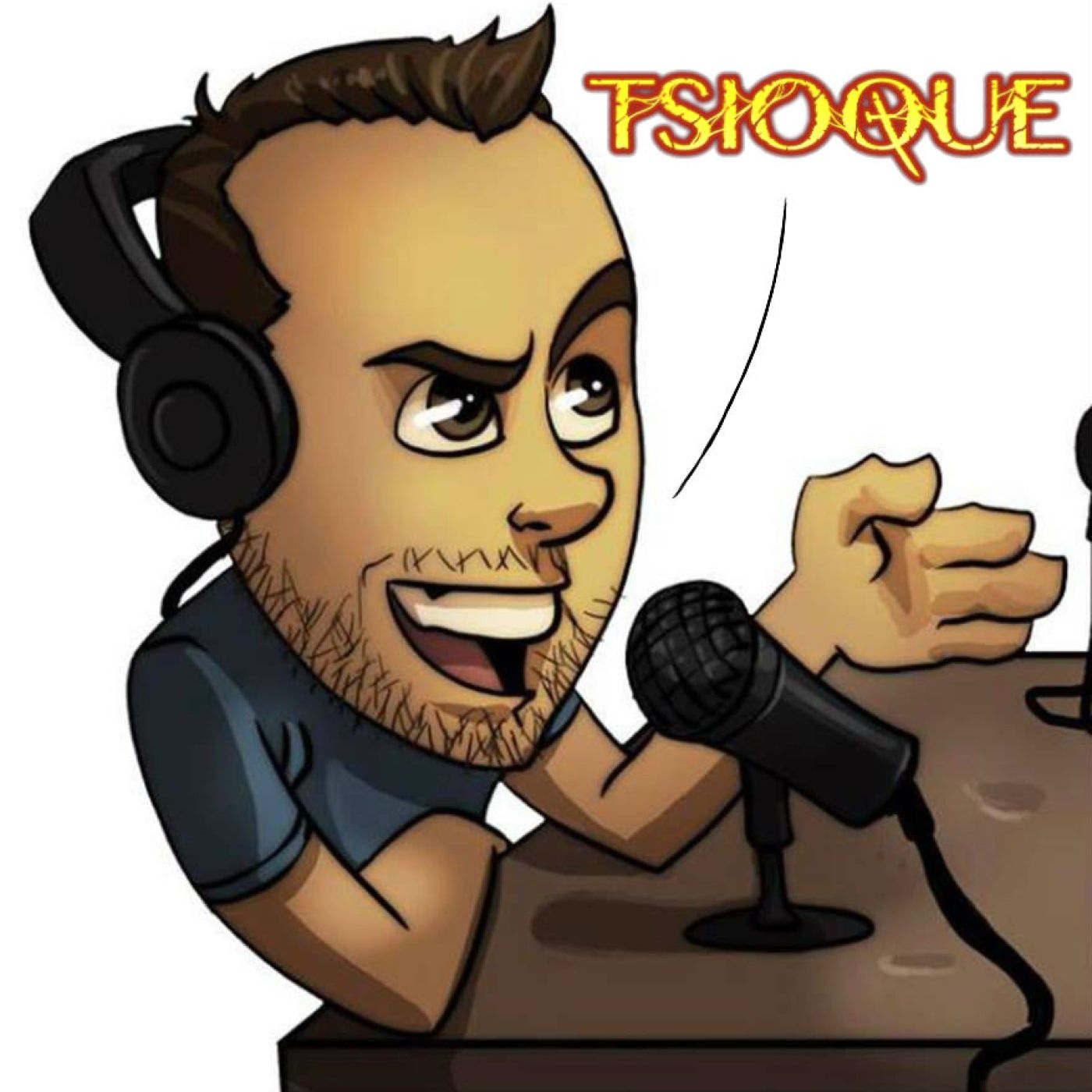 Episode 130 - Morhaime the White
5 months ago
4103
This week we talk some news - Sony, Rocket League, Death Stranding, Wendy's - and then pick which games we think best represents several fast food chains. Then Peterson picks his Dice of Destiny game, leading JD to talk in an insane accent which makes Peterson laugh too hard to sign out. Just a typical Trent episode.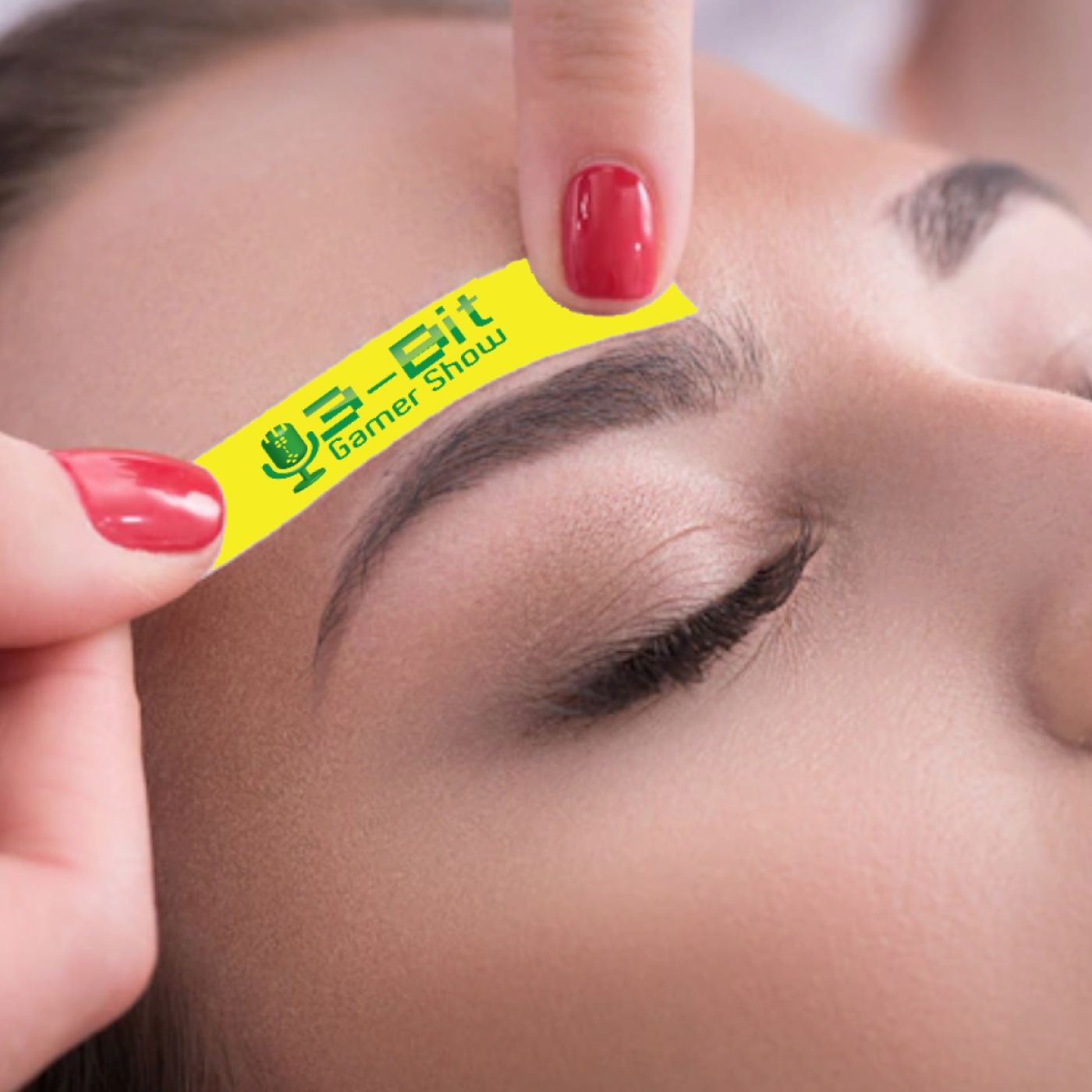 Episode 131 - My Hair Holes
5 months ago
6064
We have Lynn back on to talk about Blizzard and China, review I Love You Colonel Sanders, why it's good to be a patient gamer, and we play a reindeer game. Peterson gets trolled over a series of voicemails and later reviews his Dice of Destiny game, Tsioque.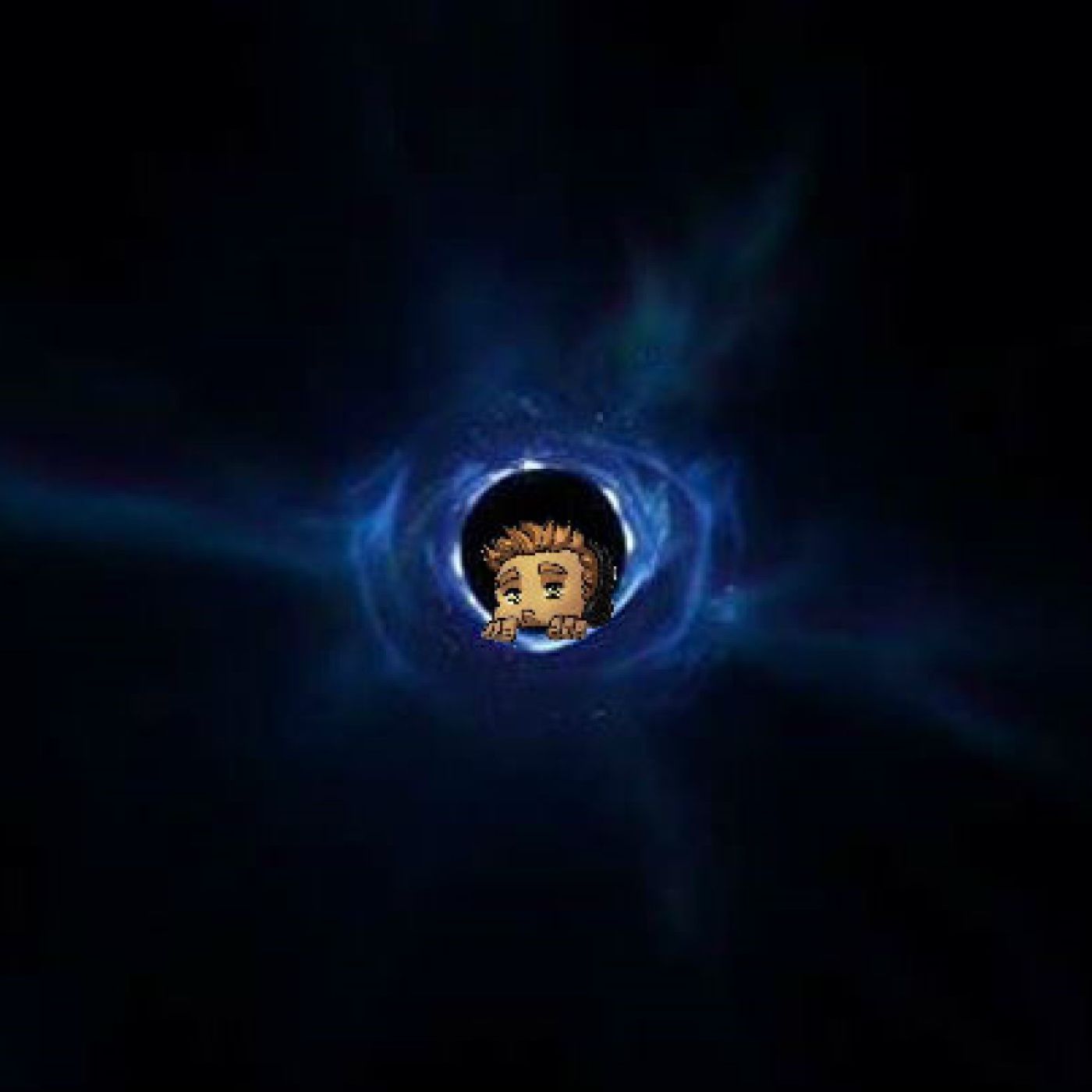 Episode 132 - Chapter 2
5 months ago
5410
This week we're talking the Fortnite black hole, Riot's new game announcements, bad microtransaction ideas, JD splurging on VR games, and video game box art. Then Peterson picks his Dice of Destiny game.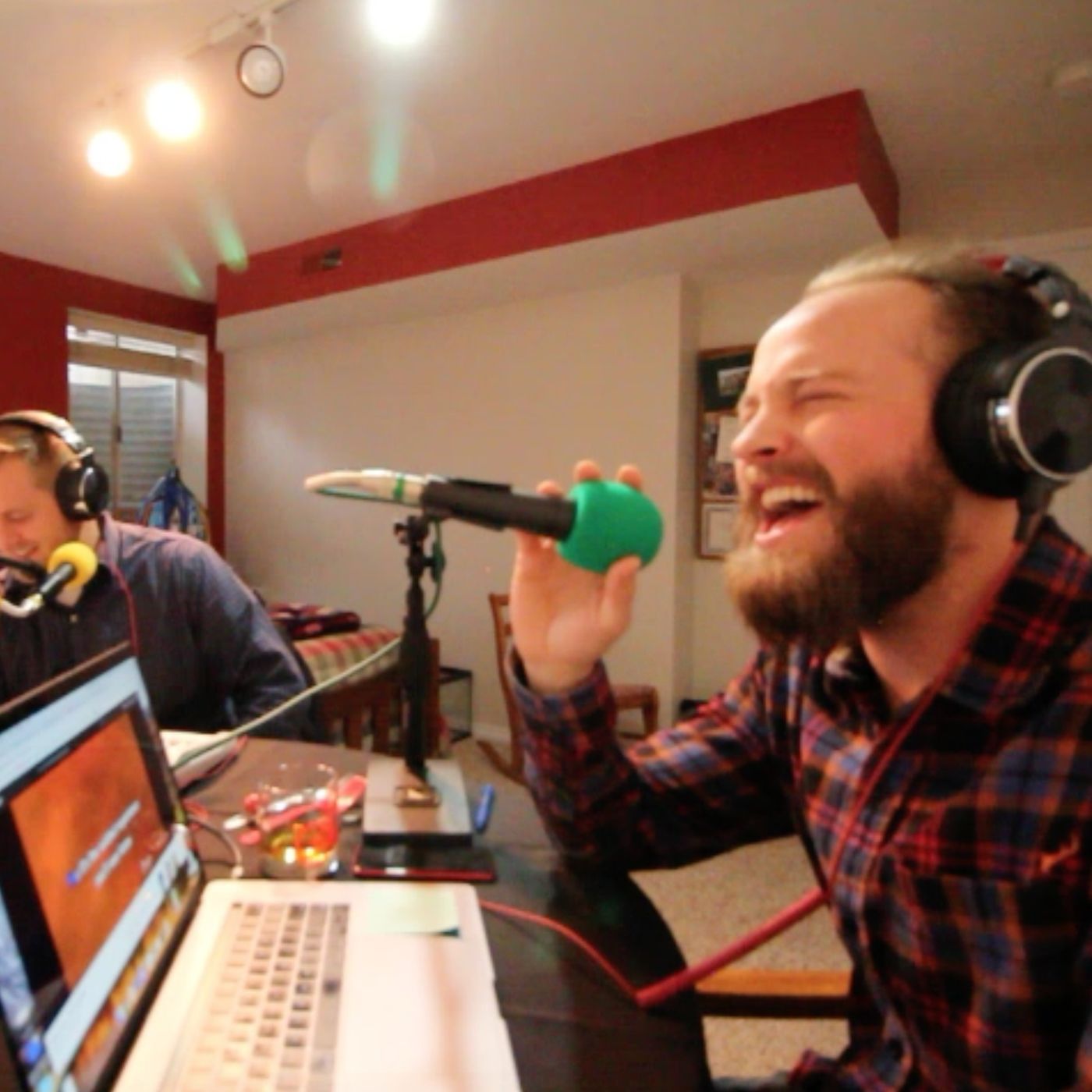 Episode 133 - The Loneliest Number
5 months ago
5996
This week we verify why JD and Peterson need a third co-host as a voice of reason when they are left on their own to record. JD does some karaoke, we talk Fallout 76, WWE 2020, Noita, and The Outer Worlds. We also give some incredible gaming pumpkin ideas, make Blizzcon predictions and Peterson takes a mulligan on Dice of Destiny while dumping on Blair Witch.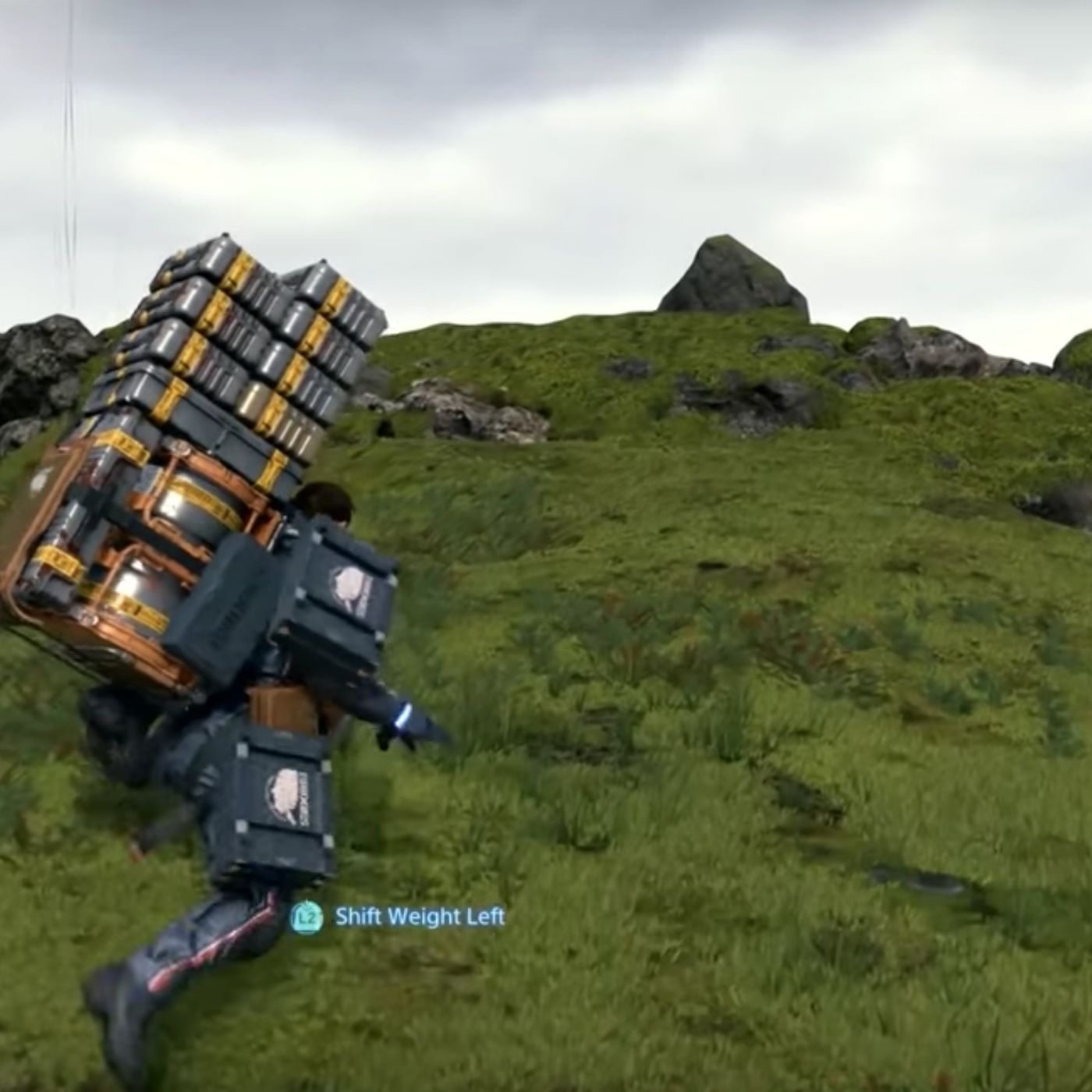 Episode 134 - Redemption Arc
5 months ago
5602
Death Stranding reviews are in so you know we're going to talk about it. Spoiler alert - it's insane. We breakdown Blizzcon announcements, CoD Mobile, Aaron talks about Essen, and Peterson reviews his Dice of Destiny game, Oxygen Not Included.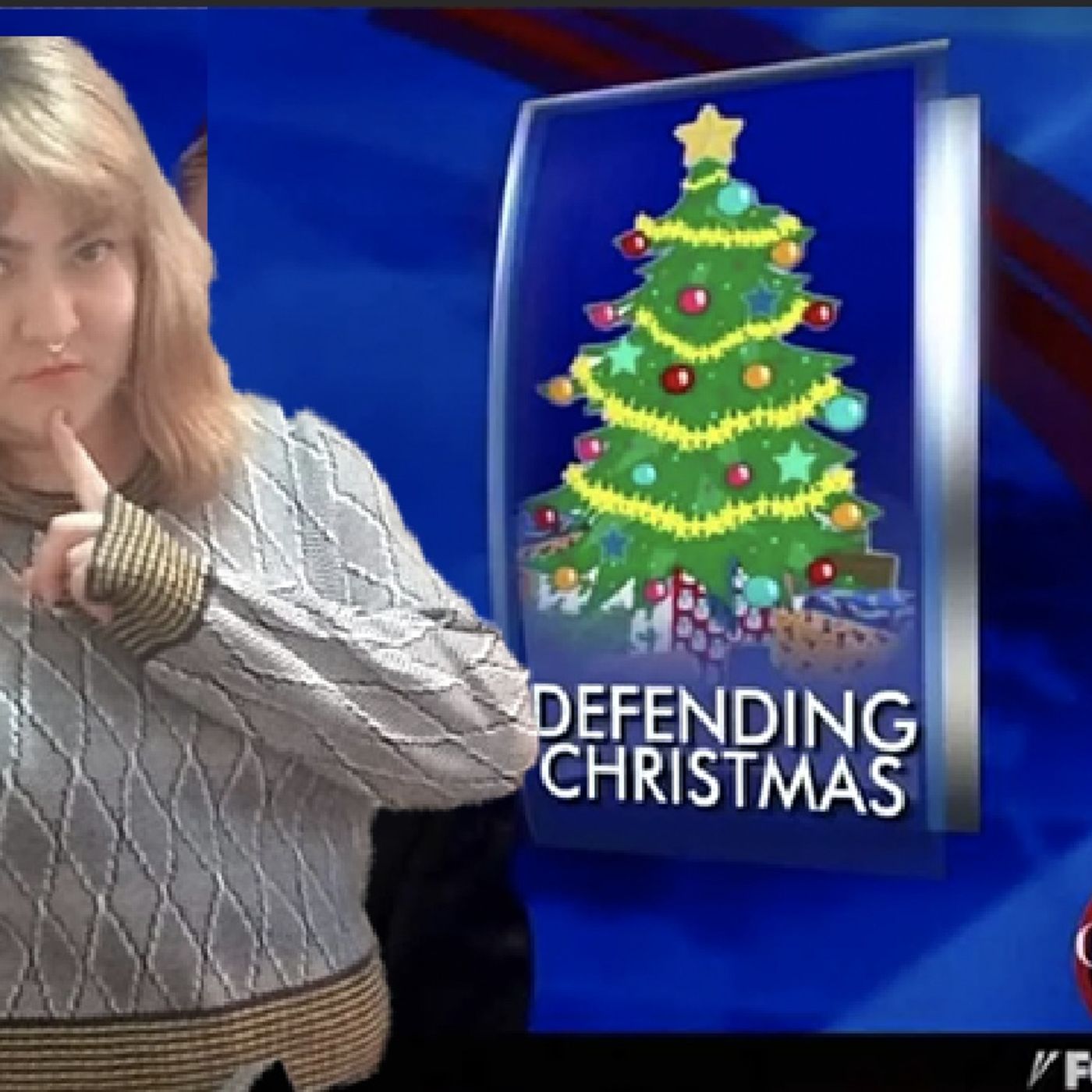 Episode 135 - The War on Christmas
4 months ago
5436
JD and Lynn try to ring in the Christmas season early to no avail. We break down the news about Keanu, the first female HS champ, Red Dead's rocky PC debut, and China's video game curfew. Then we dive into some of the details on Overwatch 2, The Outer Worlds, and talk retro sequels.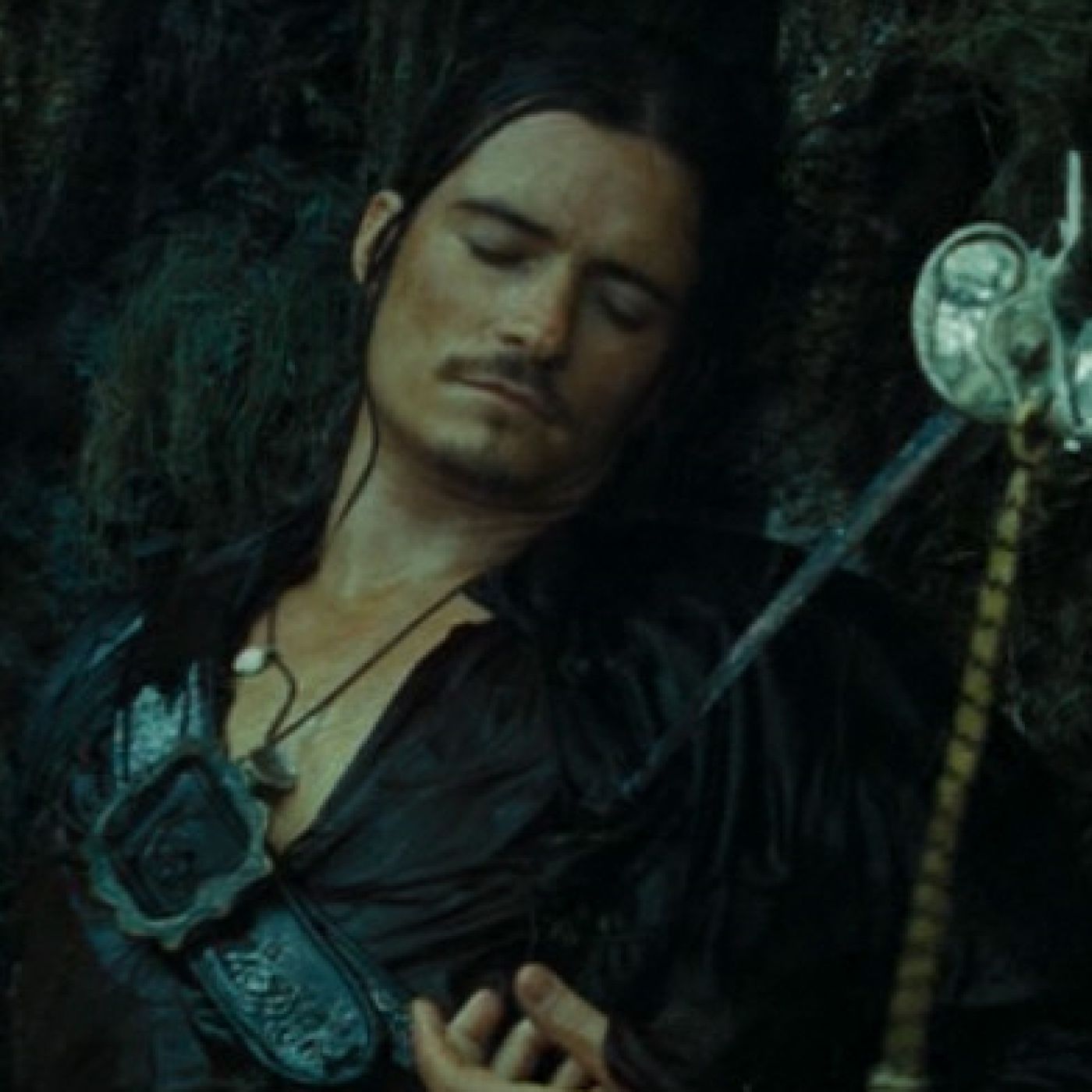 Episode 136 - A Classic Situation
4 months ago
5894
Trent is with us to reveal how Disney bought us out, Stadia, X019 reveals, and to enlighten us on what is even going on in WoW and that teaser on the new expansion. We talk about what Disney IPs could use a video game, play Would You Rather, and Peterson gushes about Epic Battle Fantasy 5.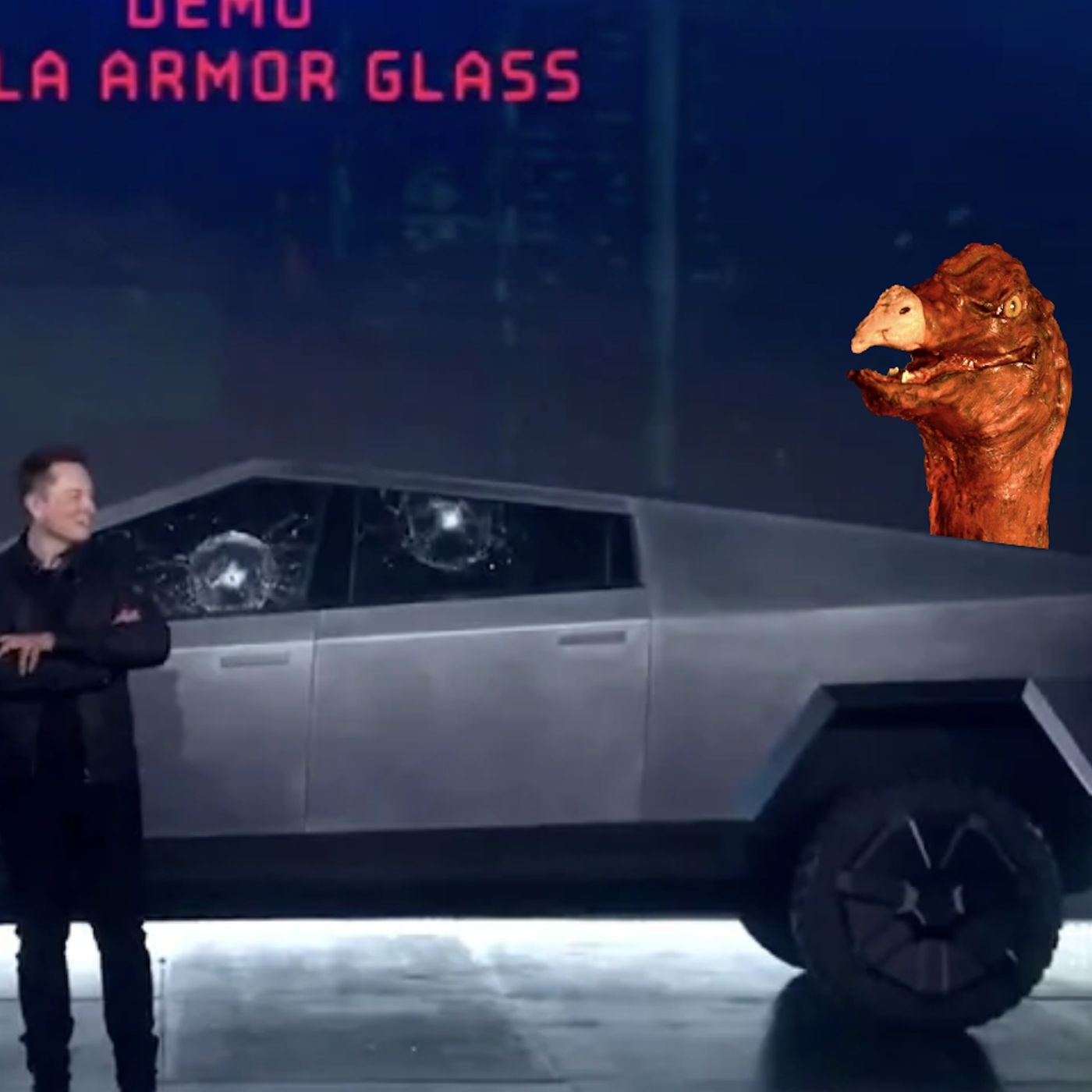 Episode 137 - Thankskilling
4 months ago
5592
Dani is on for the Thanksgivisode. We're talking Half Life: Alyx, Stadiawatch 2019, and Kojima's new horrifying project. Then we get into the holiday spirit and recommend some games to play with the family this Thanksgiving (and some not to play) and compare video games to classic turkey day food. Peterson plays a Cybertruck game and JD picks his Dice of Destiny game.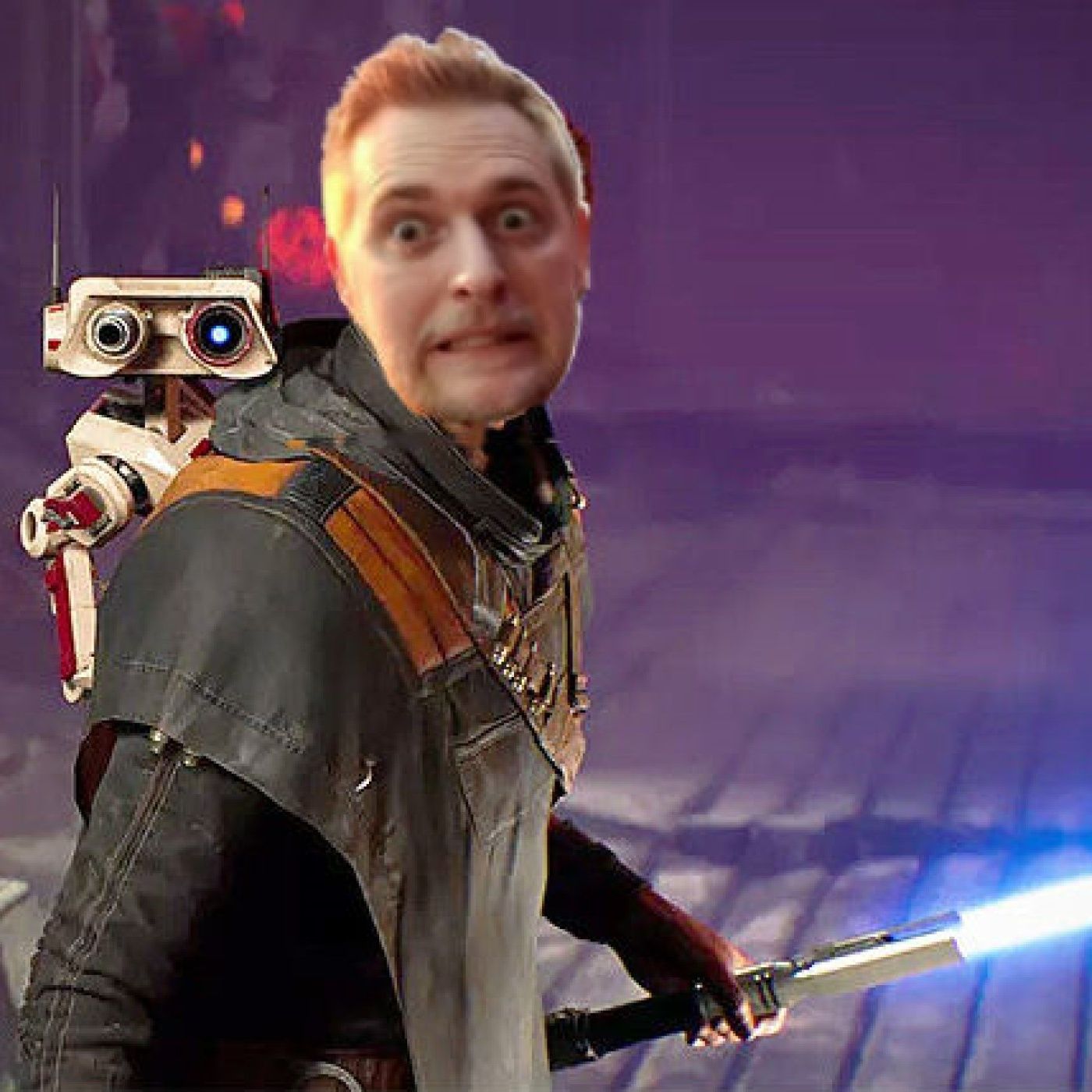 Episode 138 - Normal Mode or Peterson Mode
4 months ago
6098
We're diving into Jedi: Fallen Order...well, Aaron is. We also talk some news, what we would play for 572 hours, how to acclimate someone who has been in a coma for 23 years into the world of modern gaming, and JD gushes about his Dice of Destiny game FTL.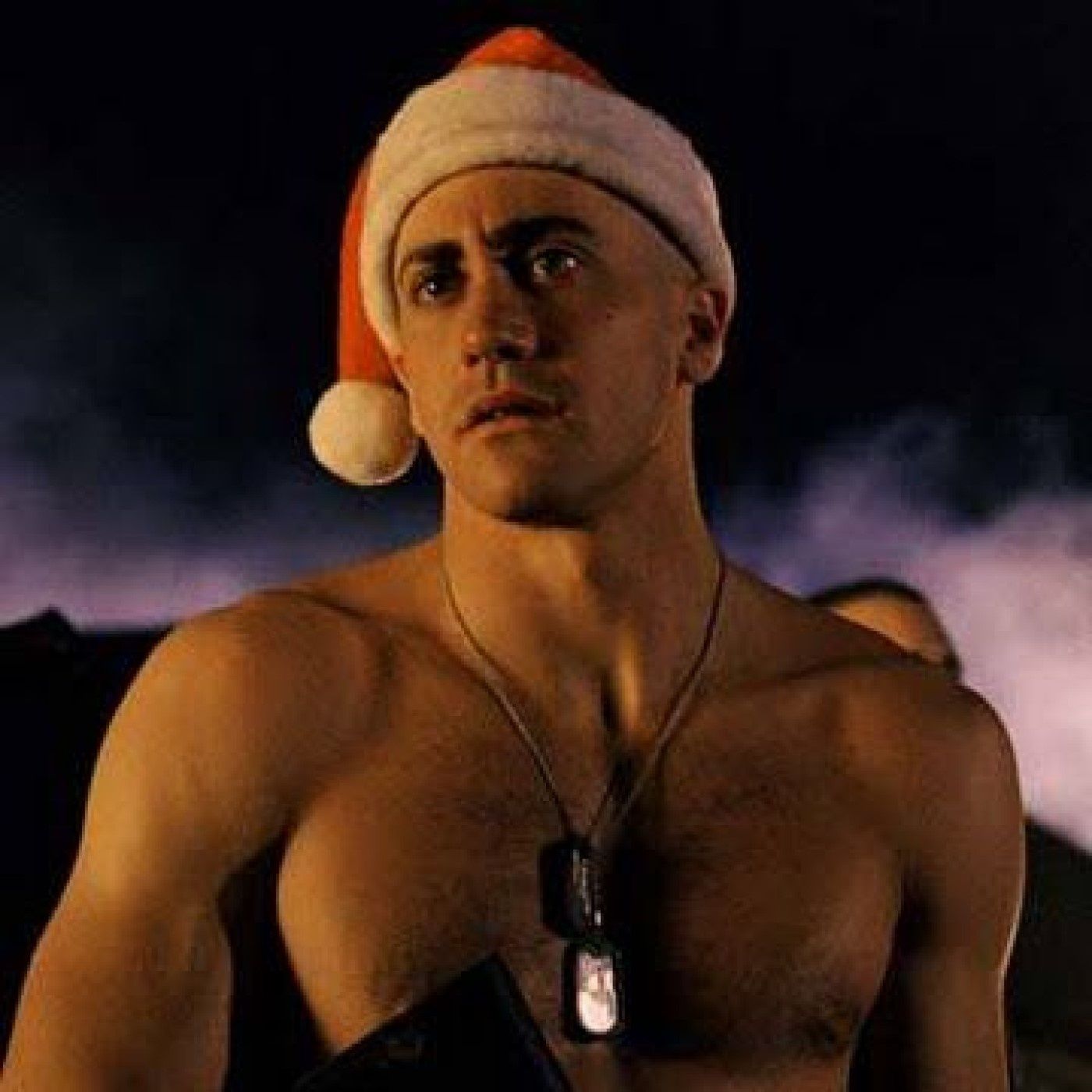 Episode 139 - Perfect Christmas Cookie Movie
3 months ago
5554
We have Trent on to talk a whole lot of news - Riot settlement, Razer CEO, PSN drug deals, Free Guy, and new Bioshock. Then we make some video game movie predictions and predictions about the new Star Wars movie. We turn our favorite Christmas movies into video games and give you a list of gifts NOT to buy.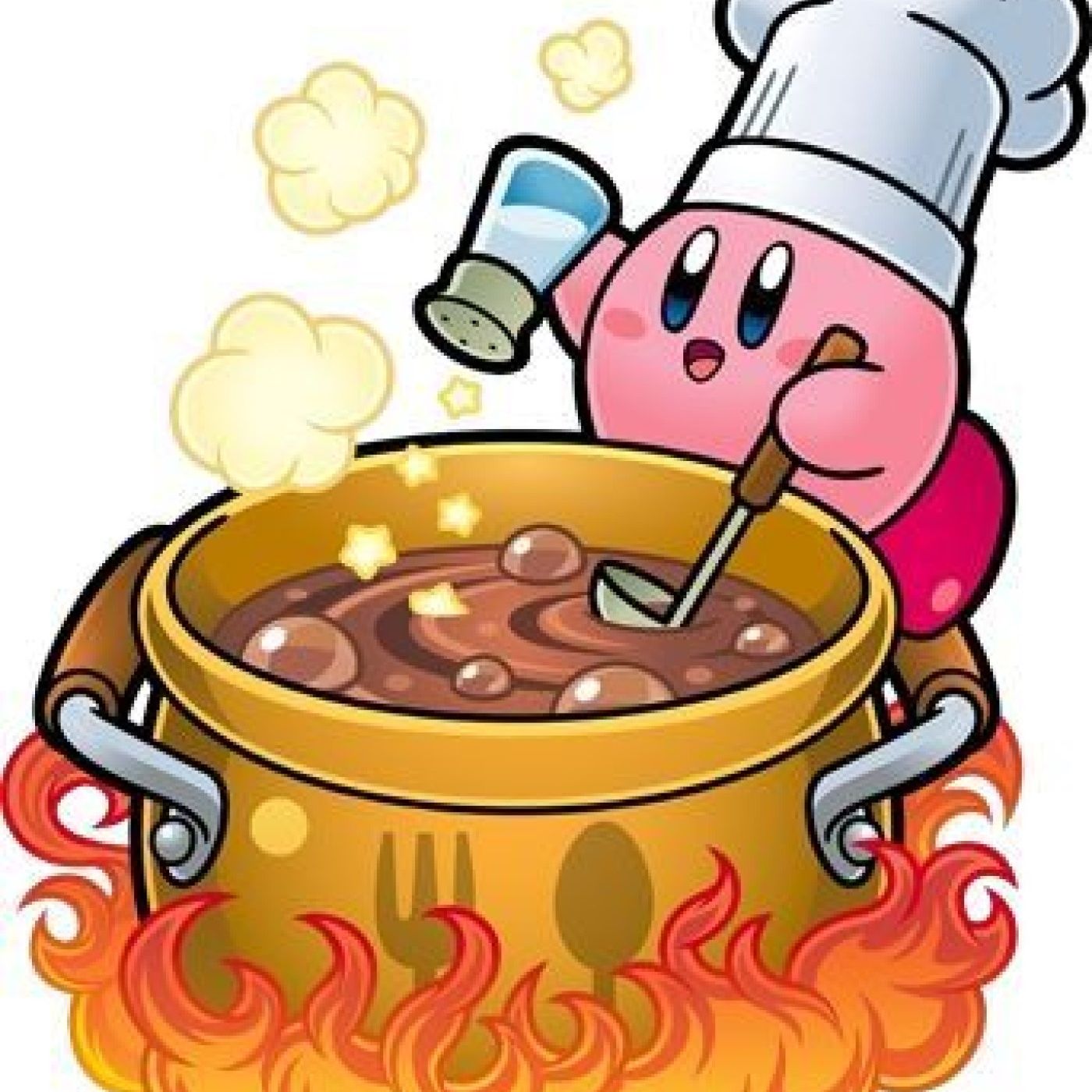 Episode 140 - The Foodisode
3 months ago
4171
You've heard about it for months and it's finally here. We're talking our two favorite topics - food and video games. We do a new segment called Top 5 Bottom 5, compare games to pineapple on pizza, and play Would You Rather. Do not miss this one. It goes...off the rails a bit.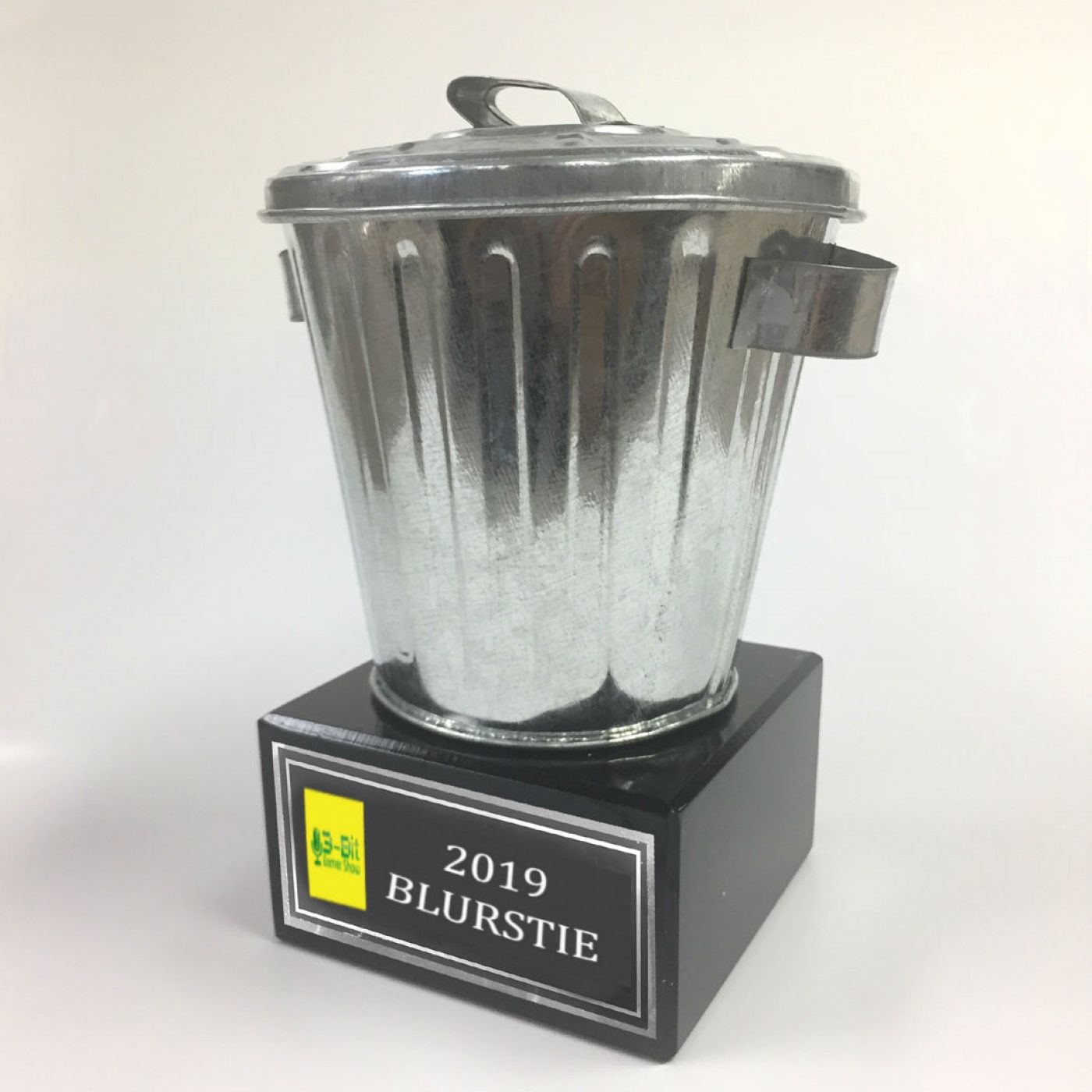 Episode 141 - 2019 Blursties Pt. 1
3 months ago
4919
Christian Spicer is back to help us close out 2019 with our third annual Blursties! We're making nominations for Biggest Disappointment, Worst Name, Most Overrated, Least Favorite Character, and Worst Sequel. Also featuring several of our most dedicated listeners' nomination! Follow on social to vote for the nominations.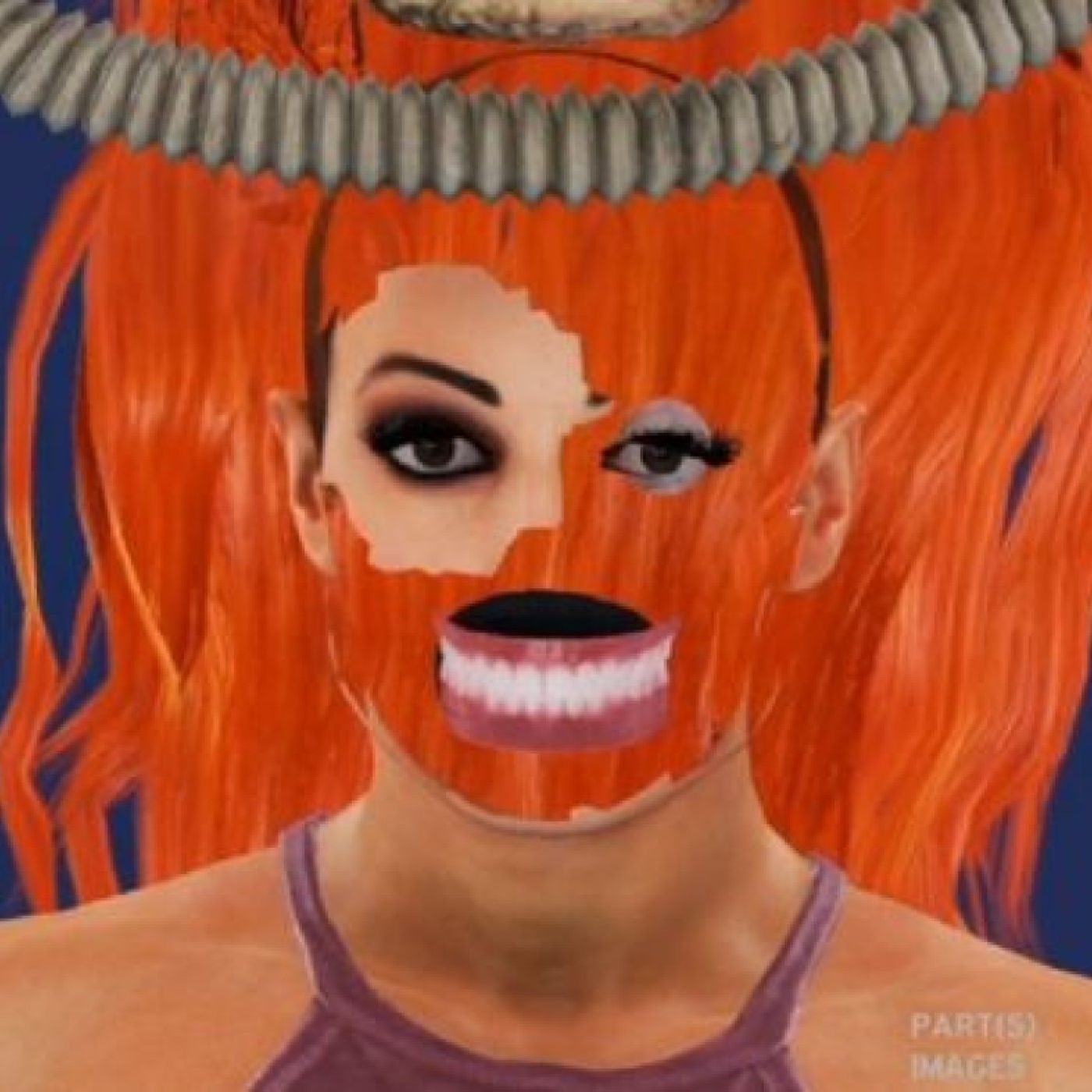 Episode 142 - 2019 Blursties Pt. 2
3 months ago
6375
Jackson is here to help us wrap up out Blurstie nomination for the year! We're making nominations for Worst Studio, Worse Decision, Worst Writing, Worst Launch, and Worst Gamer Rage. Also featuring nominations from several of our most dedicated listeners! Follow on social to vote on which nomination you think deserve to win.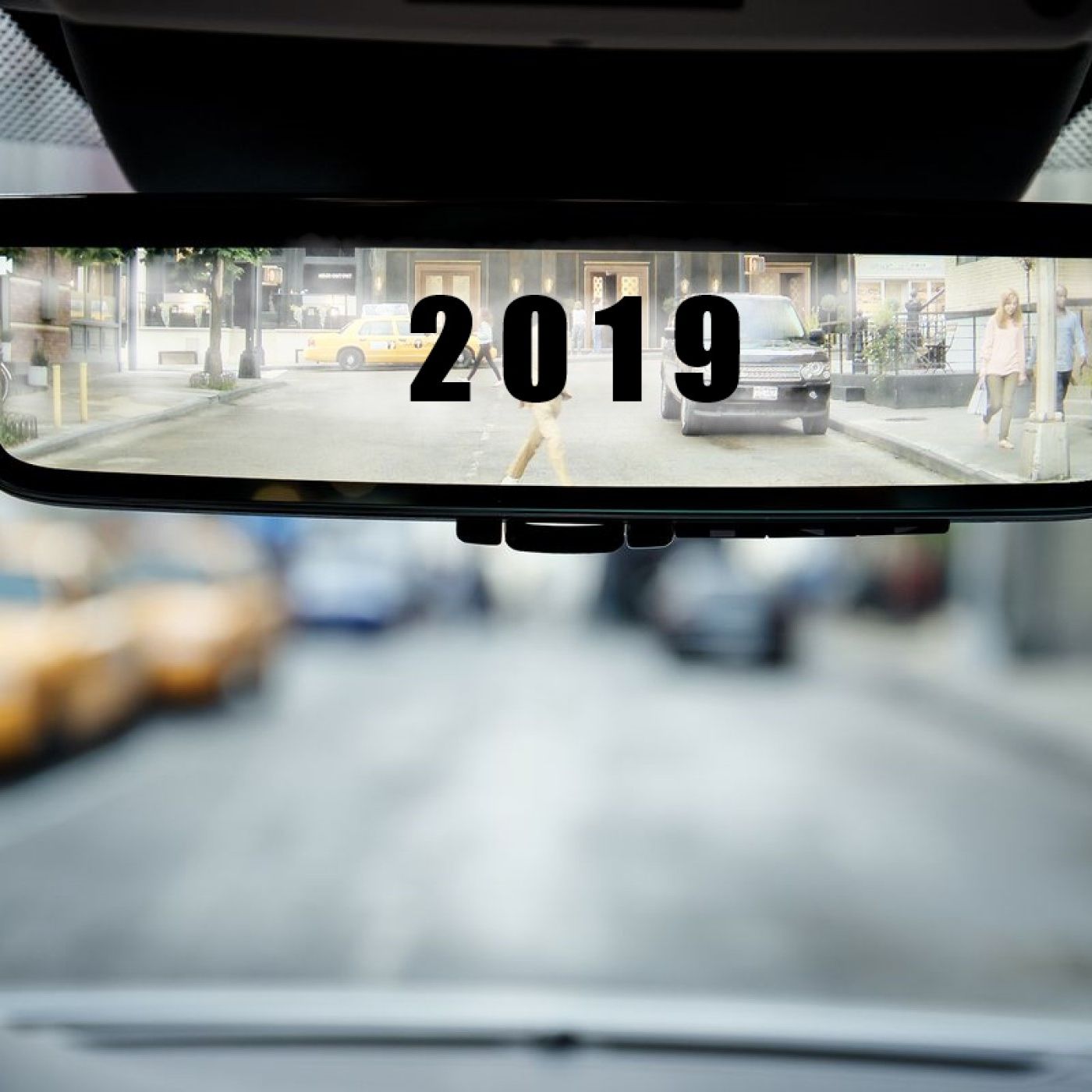 Episode 143 - 2019 Highlights
2 months ago
5340
It's 2020 and we needed a whole episode of positivity after coming back from The Blursties. We review all of our highlights from 2019 and Peterson reviews his Dice of Destiny games. Share with us your personal highlights!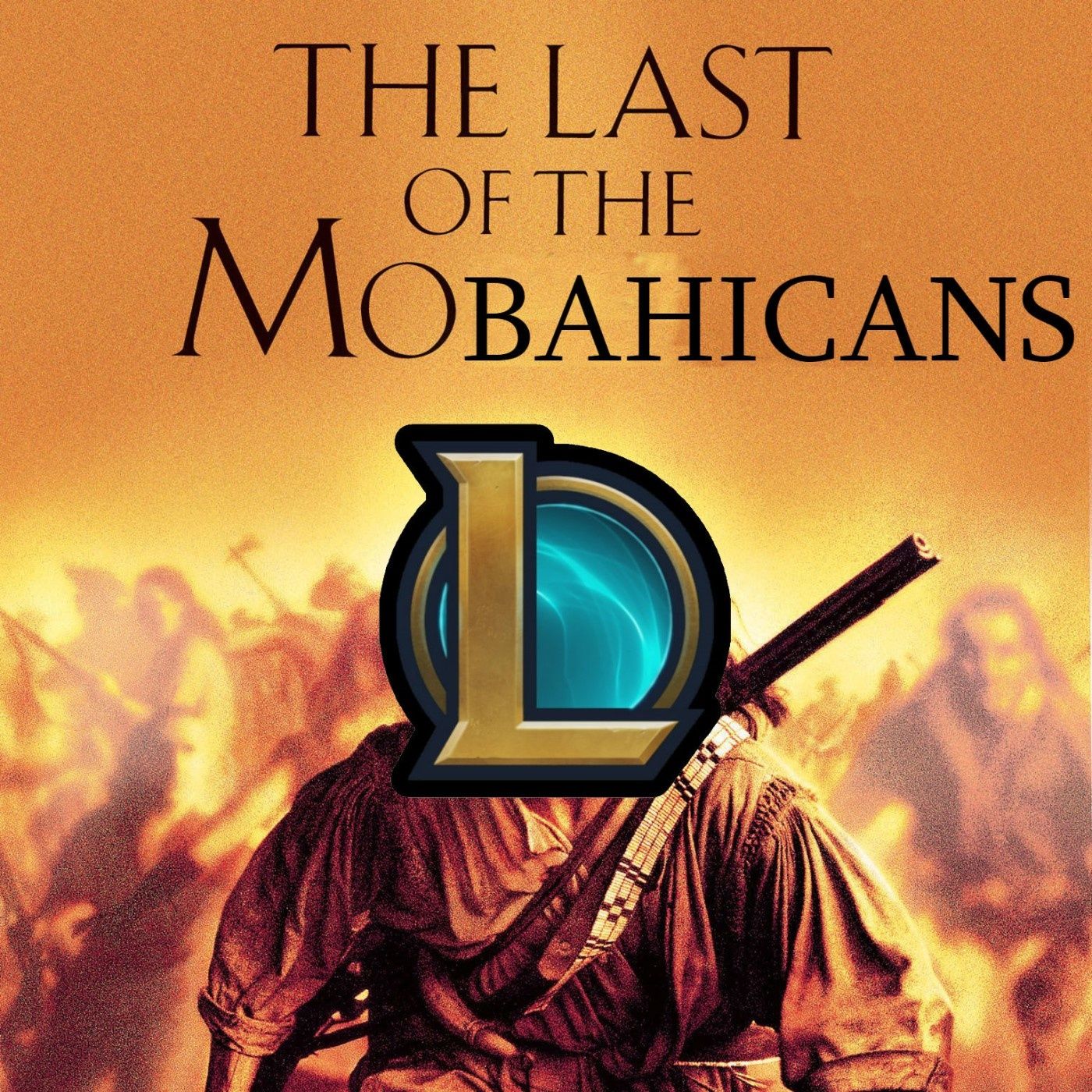 Episode 144 - Last of the MOBAhicans
2 months ago
4946
At last we have the Blursties results decided by you, the listeners! We talk about XBox Series X exclusives, Pokemon DLC, and peeing on Conan O'Brien's house. Then we review what we're looking forward to in 2020 and Peterson picks his Dice of Destiny game.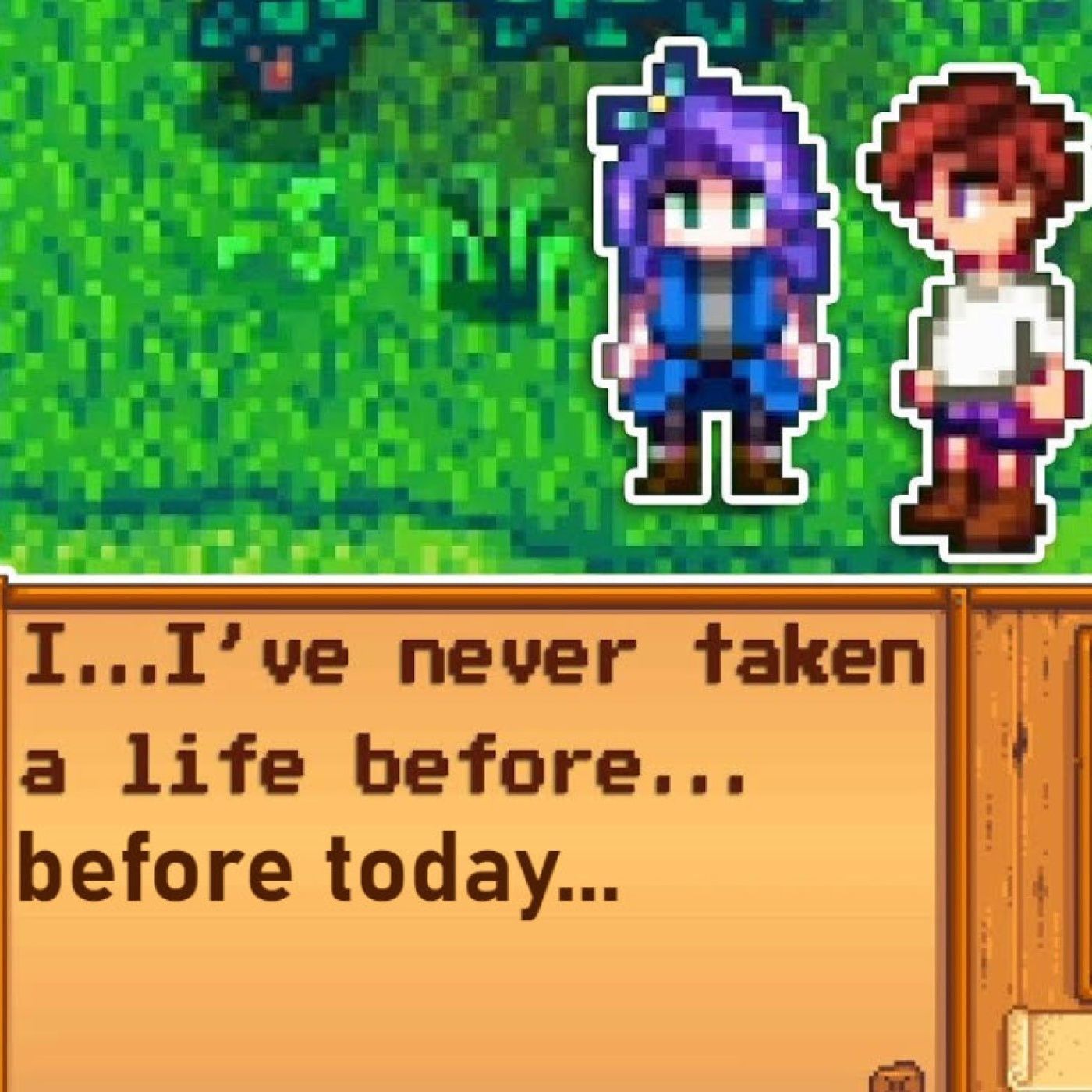 Episode 145 - A Murder in Stardew Valley
2 months ago
4837
Like Batman and Batman's friend, JD and Peterson are a duo today...although Jenna joins us for our first ever radio play - A Murder in Stardew Valley. We talk Cyberpunk delay, Playstation and E3, Joe Biden, Outer Worlds, Unraveled 2, Luigi's Mansion 3, and Wreckfest. We answer a listener question and Peterson reviews Braverz...kind of...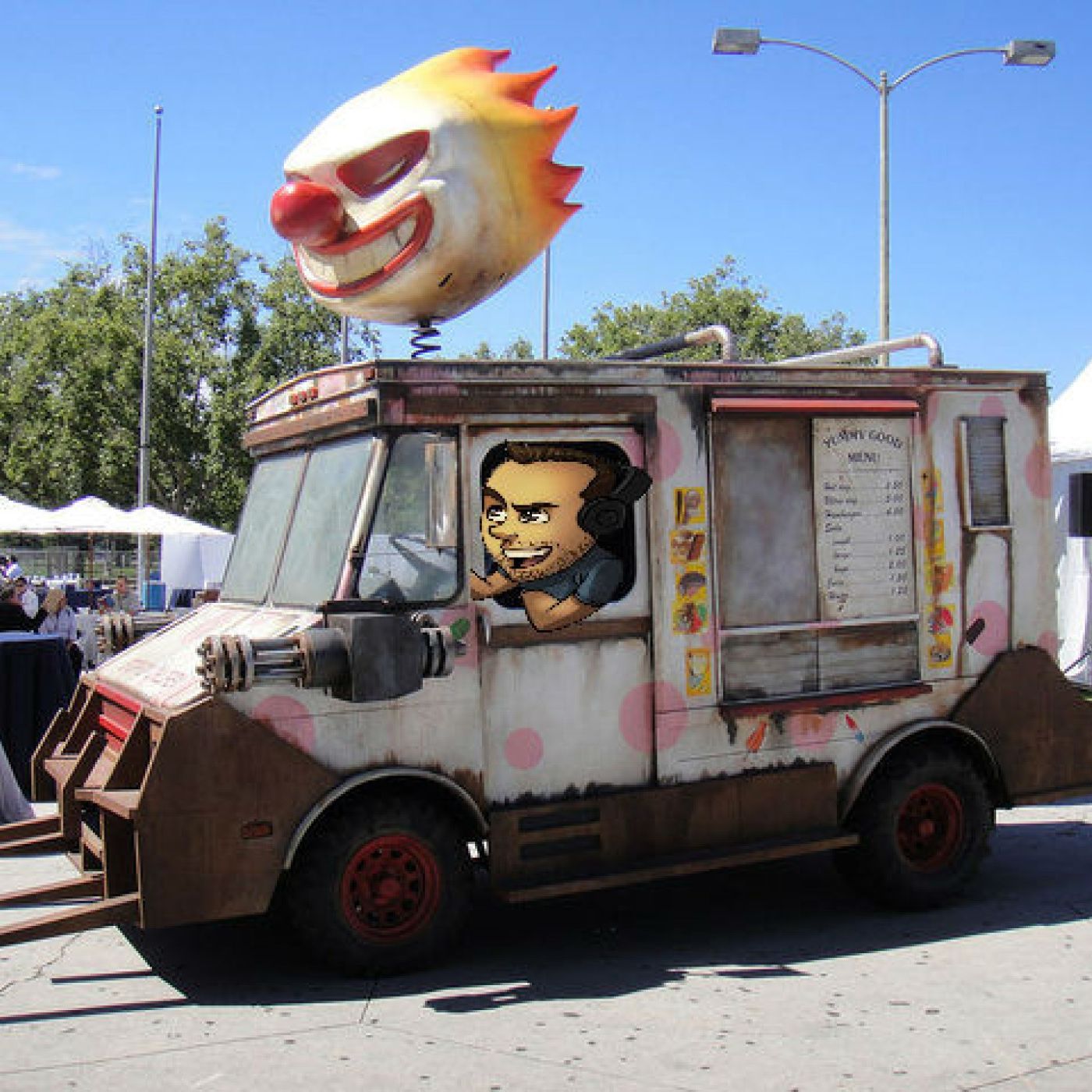 Episode 146 - Listener Questions XI
2 months ago
6207
We're answering your most profound and deep questions like - what are our deepest fears, which game companies we'd bail out, and have our farts ever sounded like a video game sound...? Sometimes it's a mistake to let listeners drive the content, but this is NOT one of those times.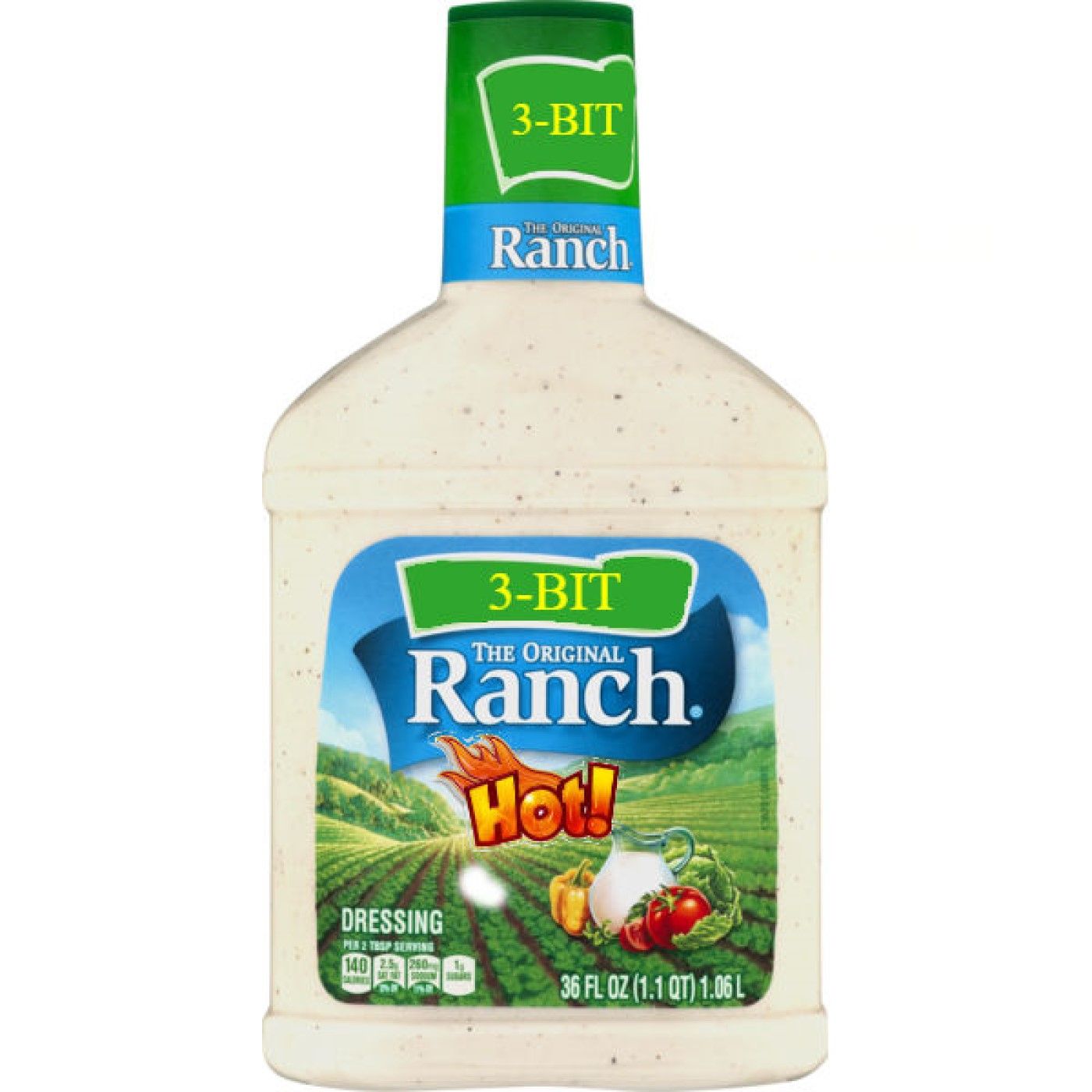 Episode 147 - Hot Ranch
2 months ago
5557
We're talking about Atari Hotels, Coronavirus, Warcraft 3: Reforged, play some "Would You Rather", and create a game from other natural disasters. Also, sexy tornadoes.
Then Peterson reviews Monster Prom.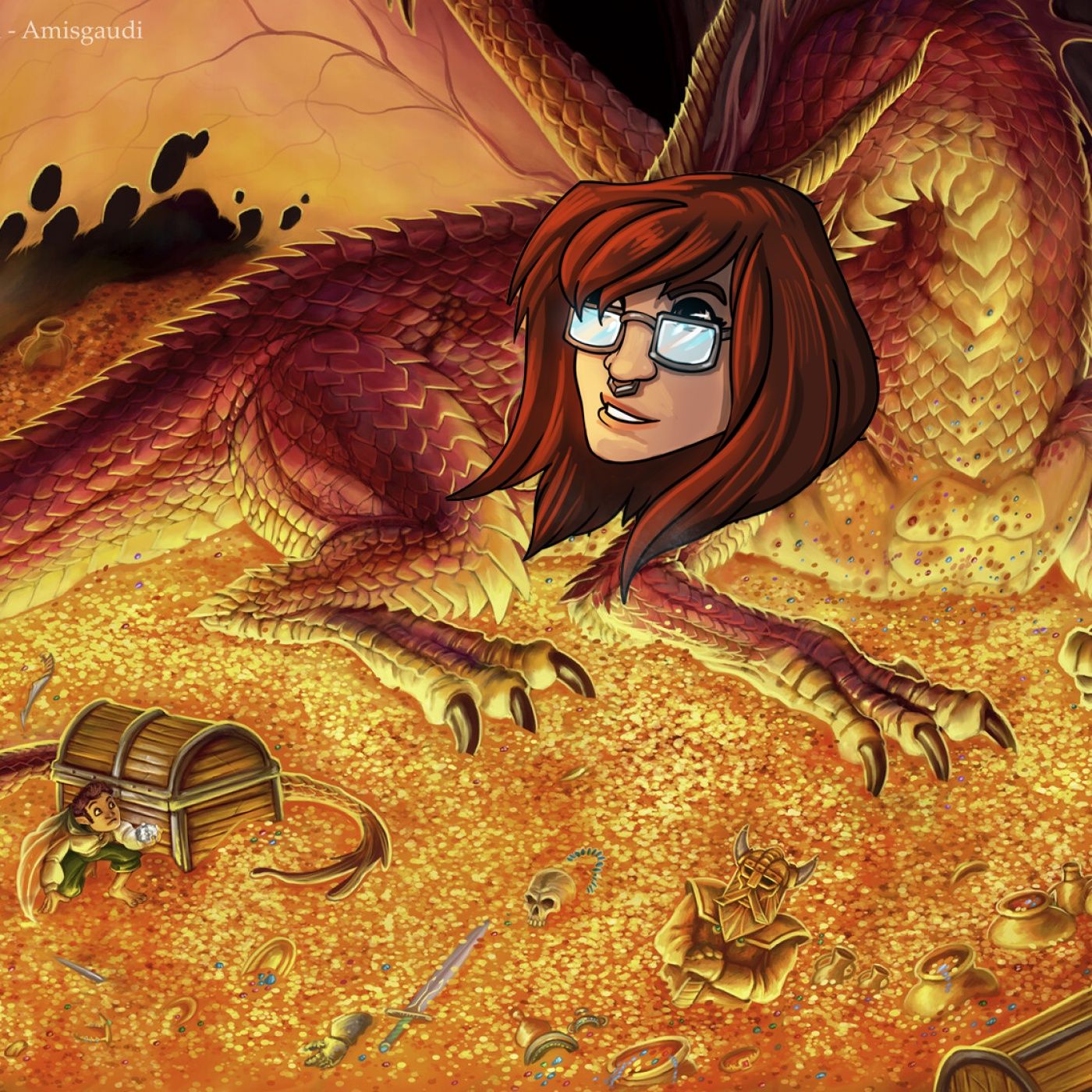 Episode 148 - Game Smaug
7 weeks ago
5346
We're talking GeForce Now, Cliffy B is at it again, Reforged, and why we bounce of games. Also, Lynn is watching her husband play Witcher 3, so we ask her about that experience and segway into a Love It, Leave It about watching others play games. JD picks his Dice of Destiny game.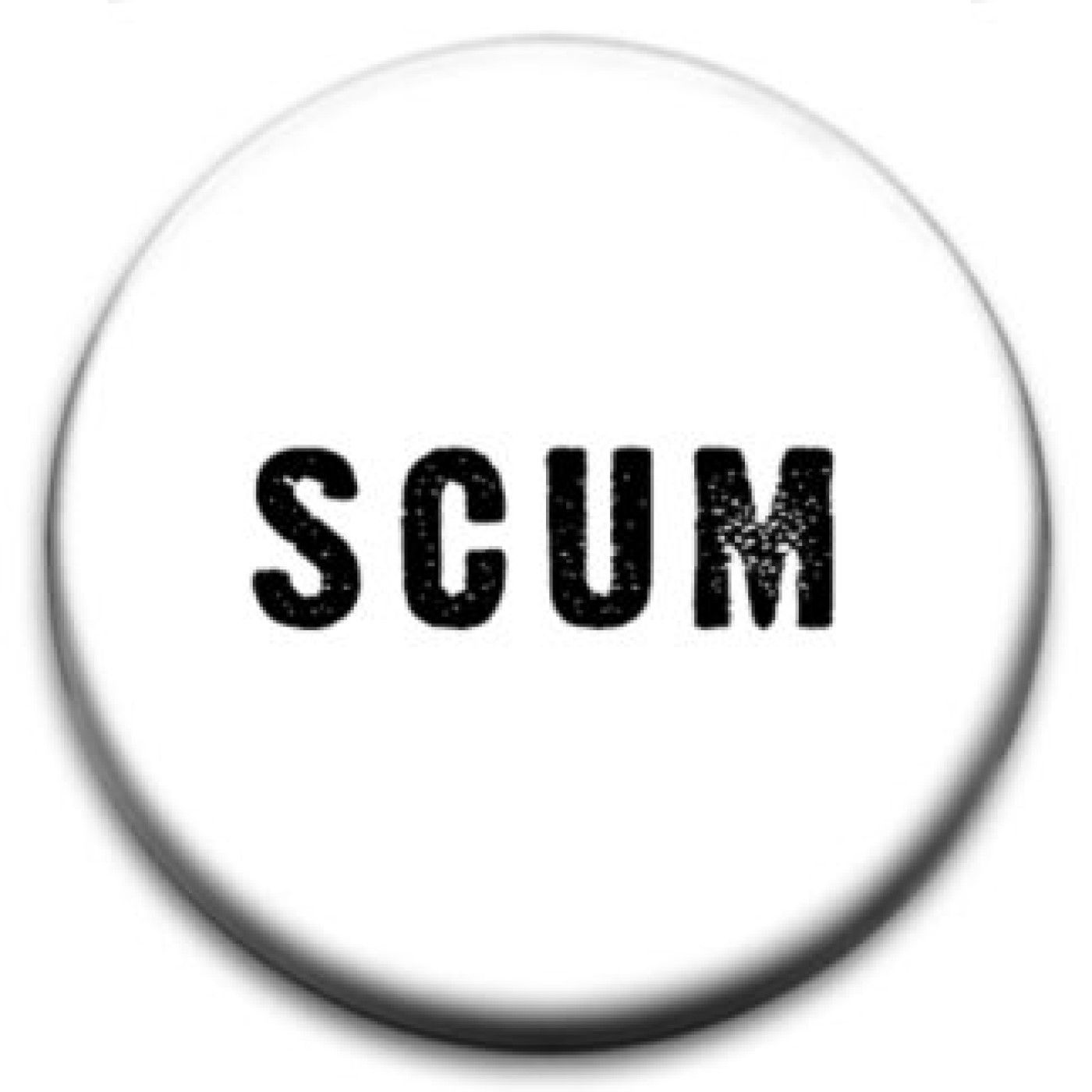 Episode 149 - The Scumbadge
6 weeks ago
5502
We recorded on Feb 14th so we're talking about Valentine's Day as a gamer. We also talk about Rod Ferguson going to Diablo, Anthem getting a rework, Geoff Keighley skipping E3 this year, and JD reviews Return of the Obra Dinn.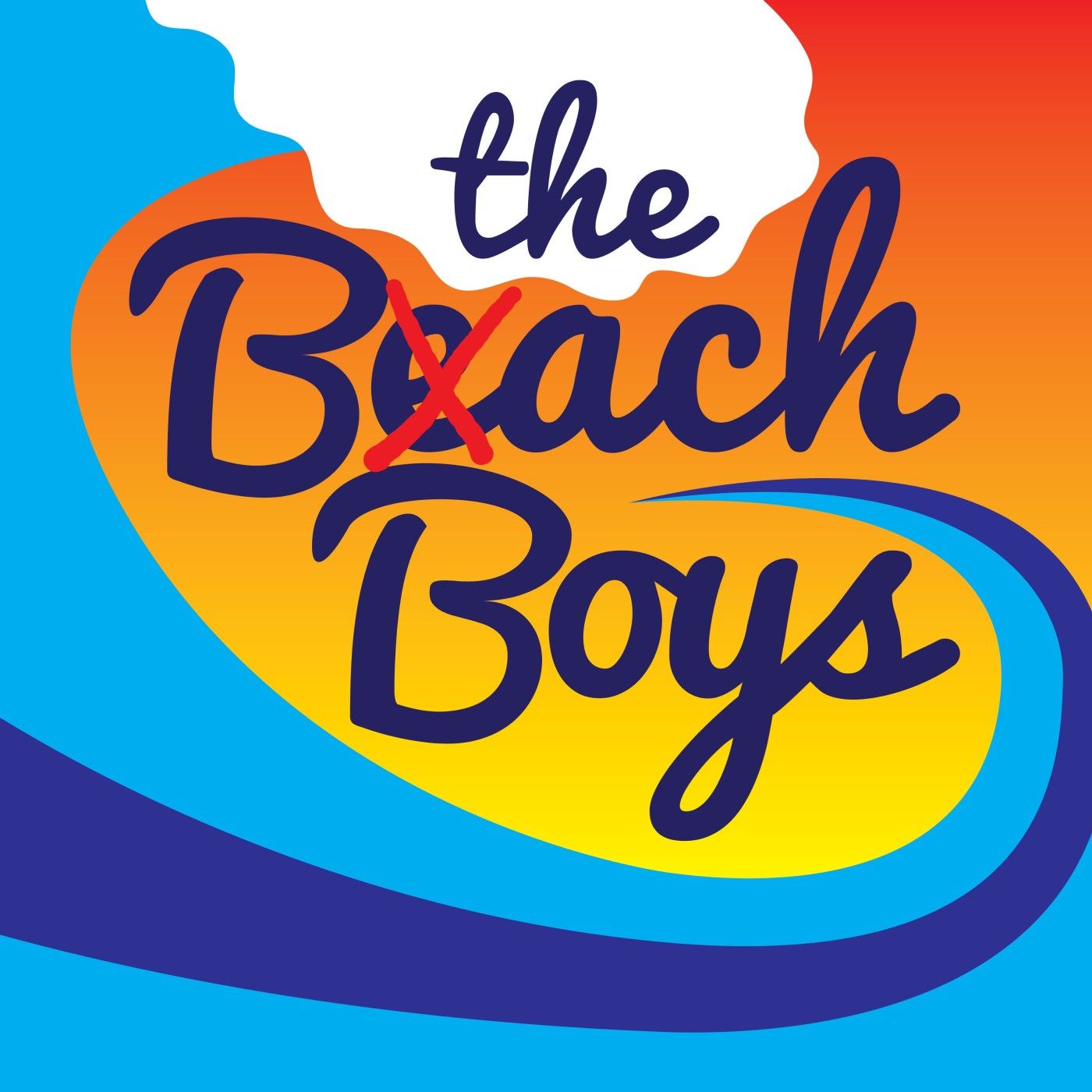 Episode 150 - The Bach Boys & Cupcakes
5 weeks ago
5384
We have Steph on from Cutscenes & Cupcakes to play "2 Deets and a Deceit" and give game devs some ideas for games with IPs owned by Disney. There are also loads of news topics: Epic Games, Sonic movie, Index, Untitled Goose Game, and more!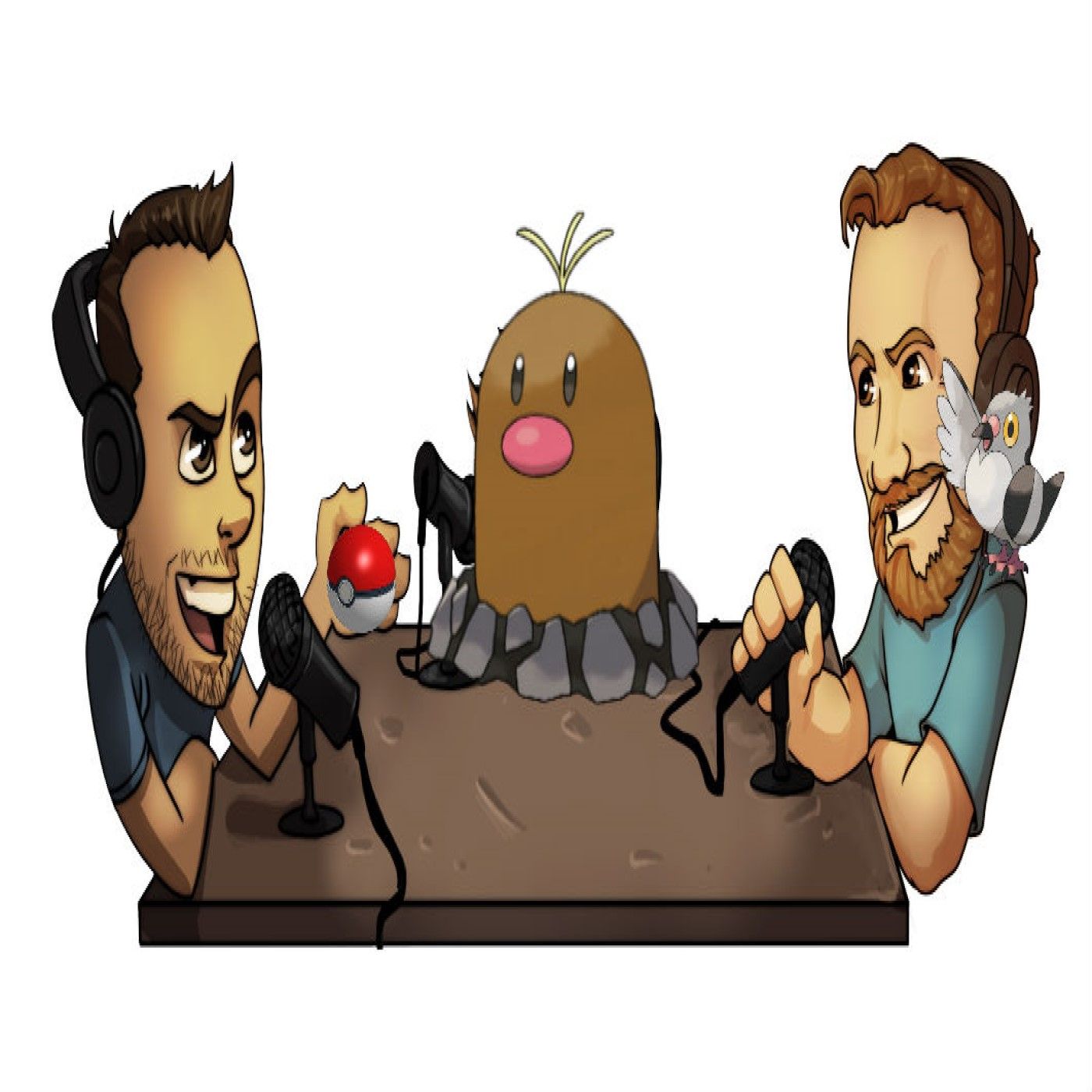 Episode 151 - The Pokesode
Last Month
6044
We celebrate 151 episodes by talking all about Pokemon. You'll hear karaoke, news about a 7 year old Pokemon champ, Peterson's review of Pokemon Sword, two Reindeer Games (Stantler Games?), and some reminiscing. Also, Peterson reviews BATTLETECH.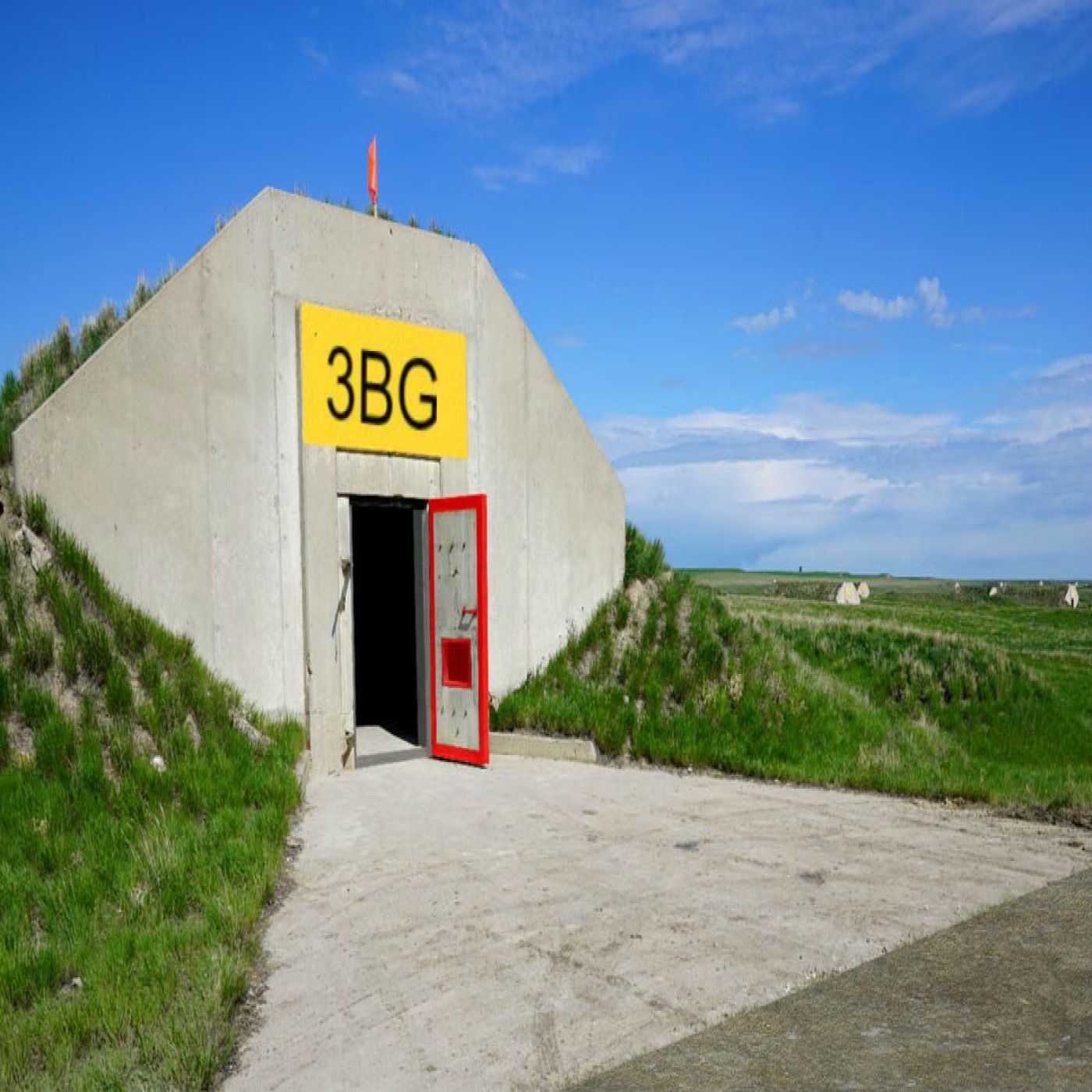 Episode 152 - Pandemisode
3 weeks ago
6014
Coronavirus is taking over the news cycle, so we thought we'd hop on board the virus train and do a sode about it. We pitch gaming shelter ideas, talk what to do if you get the virus, play the craziest game of "Shelter, Loot, Kill", and we do out 2nd radio play!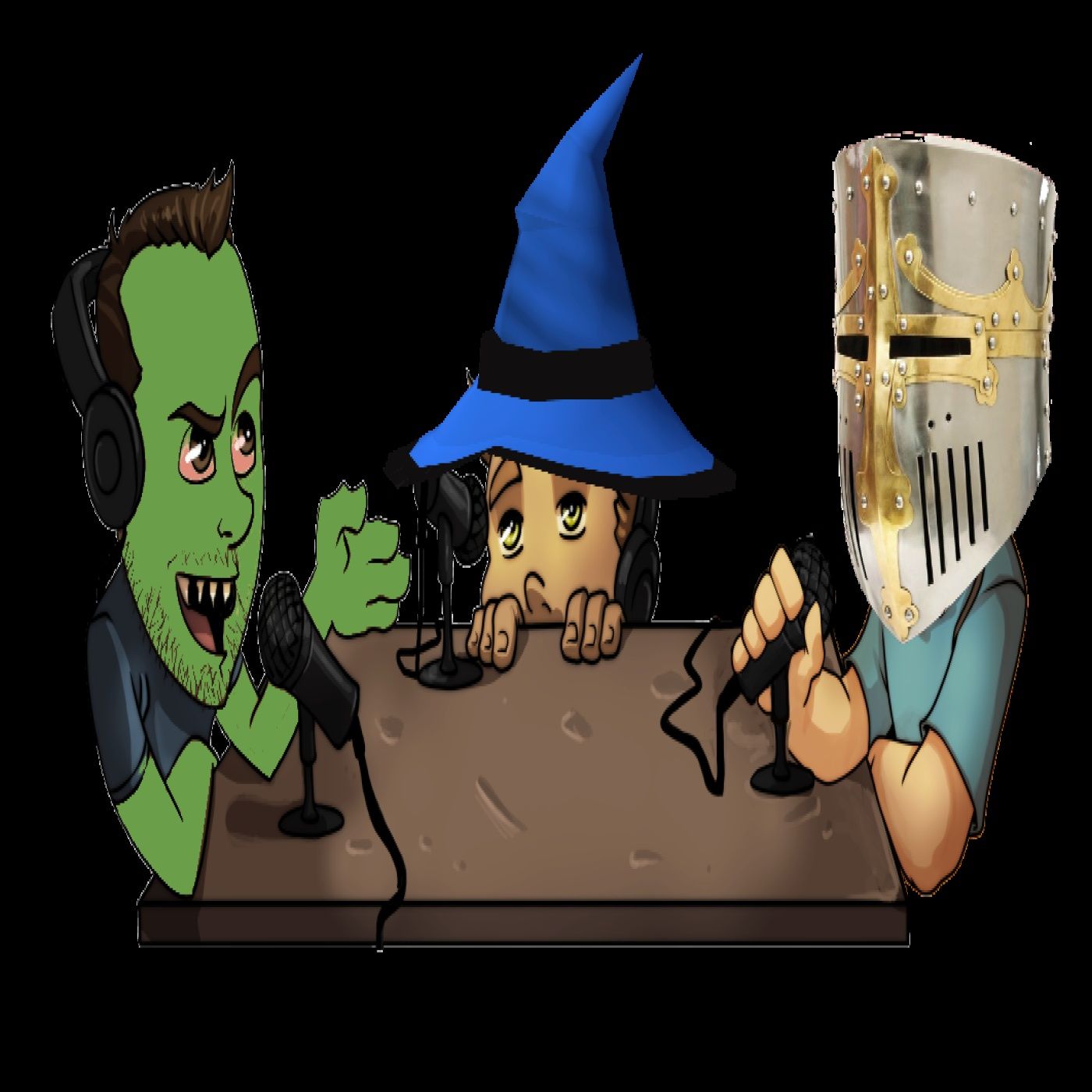 Episode 153 - Colin Goblin
2 weeks ago
5329
It's fantasy themed week. We start with some news about Horizon Zero Dawn, E3, The Last of Us, and The Witcher franchise. Then we do the Good, Bad, and Ugly of fantasy tropes and we build the stupidest fantasy world ever. Then we do our third radio play! JD takes a mulligan.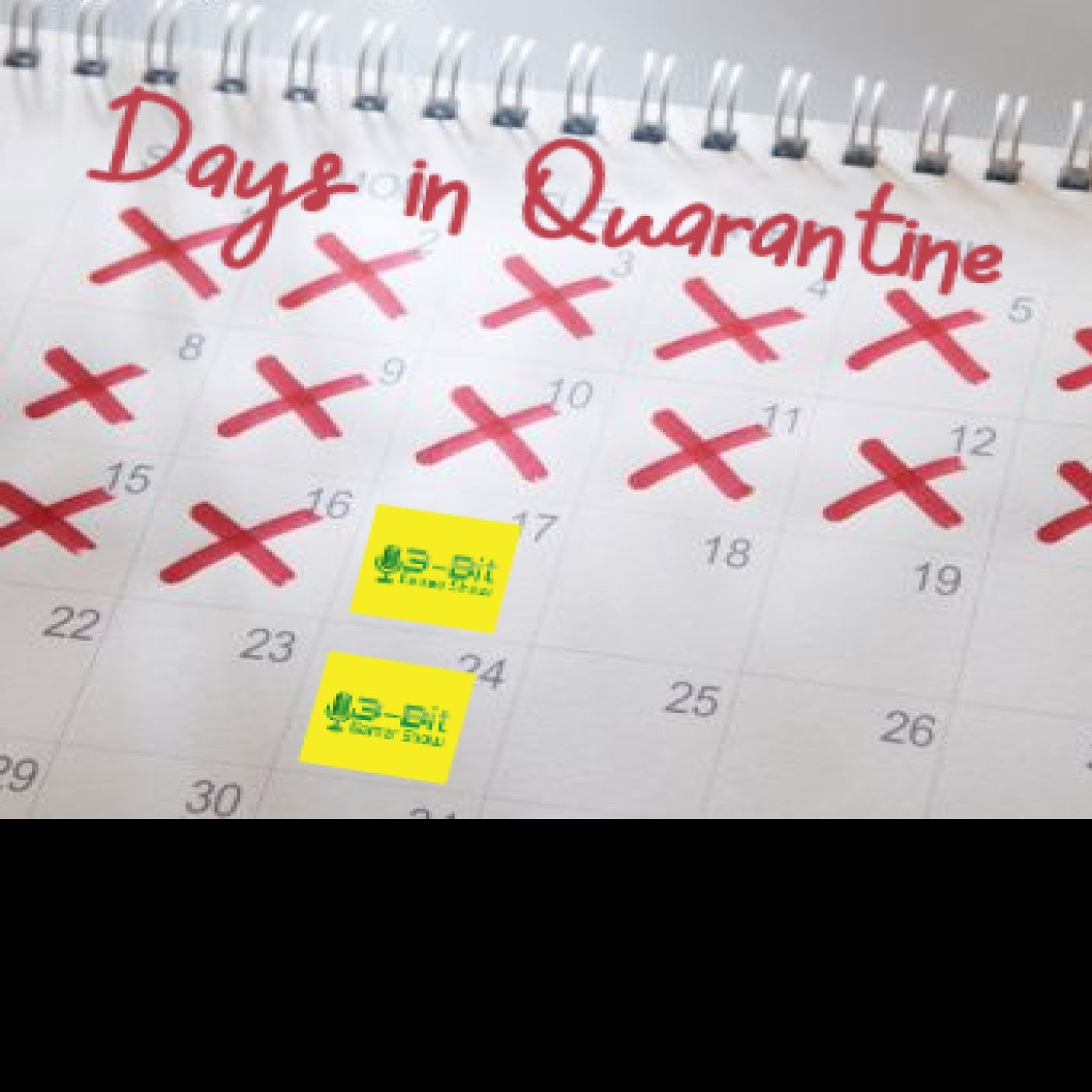 Episode 154 - Cabin Fever
Last week
6399
We've all been quarantined and are going slightly crazy. We bring that crazy into your ears this week with news about Gaben, video games and COVID-19, we play some more Monkey Paw and we talk about gaming during the quarantine. JD reviews Curse of the Dead Gods.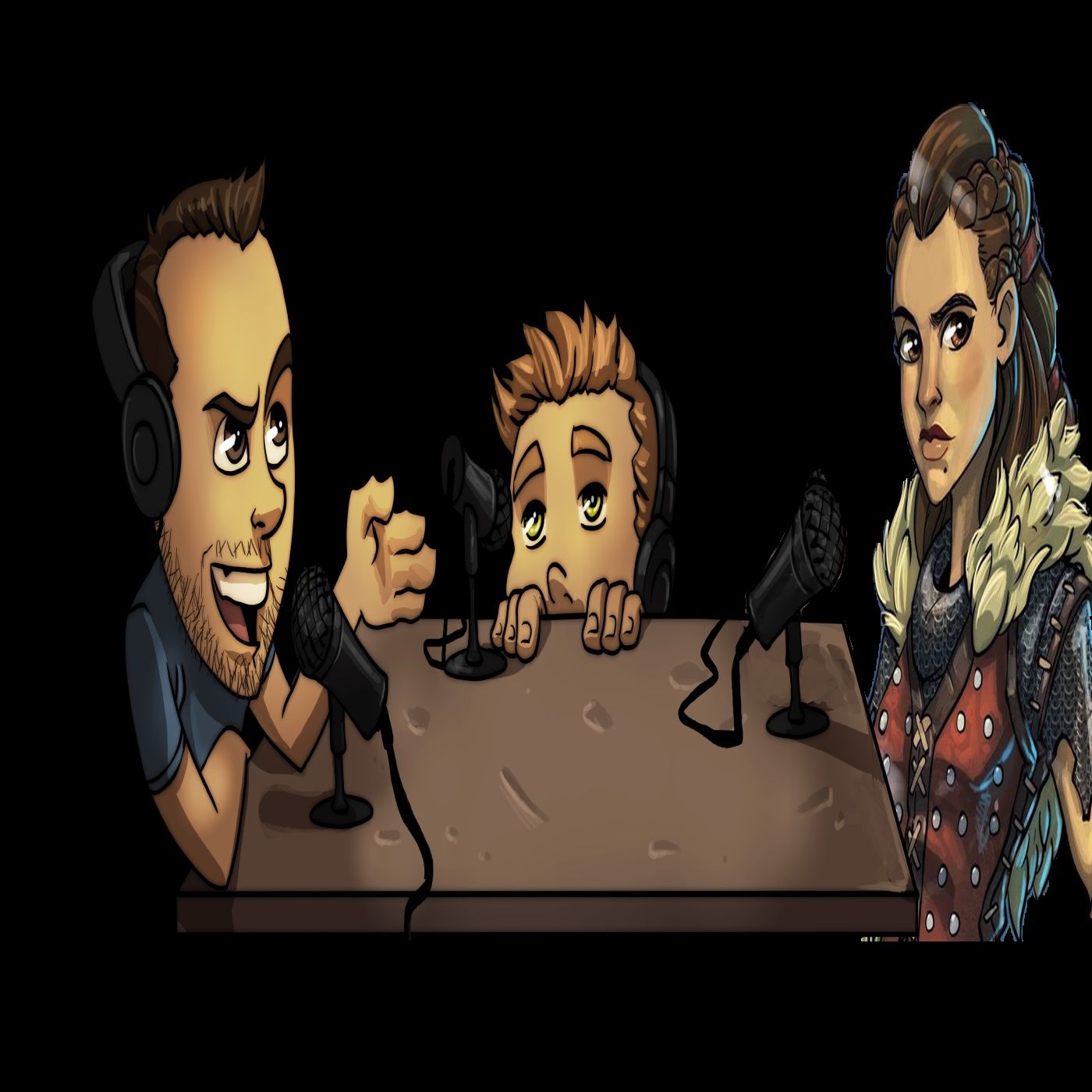 Episode 155 - From Miserables to Doom
5 days ago
6408
Jenna joins us for her musical debut. We talk Alyx, Gamestop, Switch, and Xbox theft in the news. Then we go over some of Jenna's latest gamer moments as a new gamer. Peterson reviews Warzone and hosts a Reindeer Game. JD picks his Dice of Destiny game.